What is SWOT analysis in marketing?
10 minutes
Evaluating your business strategy is one of the most important things you can do. But it's also one of the hardest, since you're seeing your company from the inside. SWOT analysis helps you identify the strengths and weaknesses of your company and can help you refine your strategy for the future.
This guide will help you understand how to use the SWOT framework and show you how the results of this strategic planning technique can improve the way you do business.
What is SWOT analysis?
SWOT stands for the following factors:
Strengths
Weaknesses
Opportunities 
Threats
Assessing these four areas can help you evaluate the internal and external factors that affect the performance of your business. Performing a thorough SWOT analysis can help you overcome challenges and keep your business moving forward.
When should you perform a SWOT analysis?
SWOT analysis is designed for businesses that have already been established, which means you won't use this type of analysis in the initial phase of starting your company.
Once your business gains its footing, you might consider performing SWOT analyses at least once a year to assess the strengths, weaknesses, opportunities, and threats you're currently facing.
There may be other circumstances when the SWOT method can be particularly helpful. You should perform a SWOT analysis any time your organization makes any sort of major decision, such as when you:
Implement new technologies
Rewrite your business plan
Reevaluate your company's core values
Alter a plan midway through its execution
Explore new initiatives
Face increasing competition
In other words, a SWOT analysis should be used to regularly evaluate your company, particularly when you experience major changes to your current situation. Good SWOT analysis can help you refine your goals as you navigate new business environments or face new challenges.
Advantages of SWOT analysis
SWOT analysis is an important step in creating effective marketing strategies. Writing down your key points will bring clarity to your business, as well as guide you on your path to success.
More specifically, SWOT analysis brings the following benefits to your organization:
Learn to market your strengths
One of the most important benefits that SWOT analysis can offer is the chance to articulate the things that make your company unique. Identifying your strengths will serve as fuel for your marketing plan since you'll be equipped to discuss the areas you excel in and accent your top-performing products or services.
Minimize or eliminate weaknesses
If you're an entrepreneur, it can be painful to examine the weak points in your business model. But identifying these negative factors is the first step in addressing them. For example, if you find that your company is losing money due to an inefficient invoicing system, you can strengthen this area for better results in the future.
Capitalize on new opportunities
Your analysis can reveal new, untapped areas for growth. For example, you may discover that your current marketing plan is reaching millennial men, but your products are currently trending among members of Generation Z. Thus, your analysis has helped you find ways to reach younger generations and take advantage of current trends.
Navigate external threats
What sorts of things pose a threat to your company? Your analytical process can help you identify such trends as shifts in the economy and the challenge of local competitors. Naming these challenges is usually the first step toward successfully navigating them and finding ways to adapt your business practices to a changing ecosystem.
Allocate resources properly
SWOT analysis can do more than help you hone a marketing strategy. It can also highlight areas where your company isn't using its resources efficiently. You may even need to have a conversation with your human resources manager to find ways to improve productivity or provide cross-training to maximize the contribution of your workforce.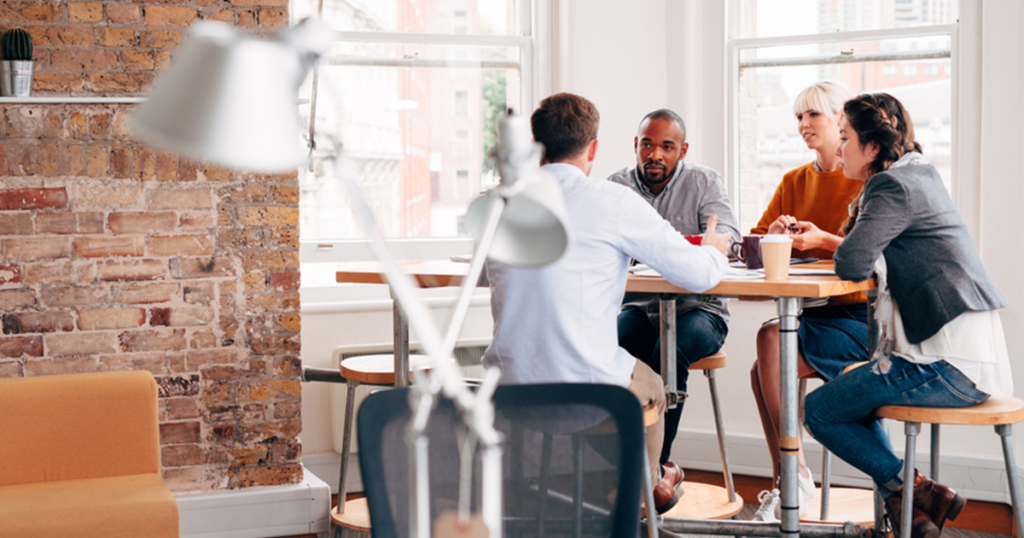 How to use SWOT analysis in strategic planning
How do you use SWOT analysis as a marketing strategy? The best way to use this technique is to write out your observations so you can visualize how your internal strengths stack up against your company's weaknesses and external challenges. Here's how you can walk through this process:
1. Arrange internal and external factors in a SWOT matrix
Start by constructing a SWOT matrix. Basically, you'll create a grid with four quadrants. The top row will contain your internal factors (strengths, weaknesses), and the bottom row will be used to record external factors (opportunities, threats).
Leave enough space in your grid to write down your observations. This grid can be a great whiteboard exercise, especially when working with a team. You can also create a Word document and save it for future use as a SWOT analysis template.
2. Record your company's strengths
The upper left-hand section of your matrix should be devoted to your company's strengths. When used for marketing purposes, you should focus on questions like:
What advantage does our company offer over our competitors?
Are we experiencing strong brand recognition?
Are we producing high-quality products?
What is our current marketing strategy?
What tools and resources do we have to reach our marketing goals?
How is our company performing financially?
Basically, you'll want to focus on the core aspects of your business and decide what you would like to continue to highlight as you market your company or product line.
3. Record your company's weaknesses
The next step can be painful, but it's important to address any internal weaknesses and evaluate how they might be impacting your business. Think about things like:
What products or services are not performing well right now?
What is our current market position?
Where are we failing to connect with our target market?
What factors are pulling time away from our employees?
Understandably, your evaluation of internal and external factors might result in some back-and-forth between your company's strengths and weaknesses. But this process will help you address a few areas that need improvement and can spotlight advantages that you can highlight in a future marketing campaign.
4. Record your external opportunities
You're now ready to move to the bottom row of your matrix. This row will focus on factors relating to your external environment, starting with opportunities.
What kinds of external opportunities can you leverage as part of your marketing plan?
What current trends can you take advantage of?
Are there marketing tactics you're not currently using?
What new target markets are available?
Some of these questions can be answered with some preliminary market research. But even if you only have a small advertising budget, you can still take advantage of digital marketing tactics that can be used to reach a broader audience.
5. Record your external threats
Finally, you'll want to record things that pose a threat to your business. Ask yourself questions such as:
What strategies are our competitors using?
How are adverse market changes impacting our business?
What are we doing that other local businesses are also doing?
Like other external challenges, these factors won't necessarily be within your control. But understanding these variables can help you adapt to challenges posed by increasing competition and changes in the economy as a whole.
6. Devise a strategy
Once you complete your analysis, you'll be prepared to create a marketing plan that helps you make the best of your strengths and shore up any weaknesses to external threats. Your goal should be to create a set of action items that you can use to stay ahead of the competition.
SWOT analysis: example and marketing strategy
SWOT analysis can help any business clearly identify its strengths, weaknesses, opportunities, and threats. But to understand this process better, it may help to look at a specific SWOT analysis example.
Imagine that Sonia operates a business that sells subscription meal kits. What might the SWOT process look like for her company, and what sort of marketing plan would emerge?
Strengths
Sonia starts by assessing her core strengths. What aspects of her business set her apart from the competition?
She prides herself in using local ingredients from sustainable sources, which is quite a bit different from the prepacked meals offered by larger companies. This focus, she realizes, is worth accenting when creating a marketing plan.
Weaknesses
Sonia moves on to identify her company's internal weaknesses. Her greatest challenge is that despite her web and social media presence, she's yet to establish widespread brand awareness, especially compared to larger companies that provide a similar set of services.
She'll eventually need a plan that balances her strengths against these weaknesses or to find ways to eliminate these weaknesses entirely.
Opportunities
Though Sonia currently maintains a strong web and social media presence, she realizes that many of her younger customers are not being reached by her current social media channels. Her research reveals that there may be further opportunities to reach Generation Z by expanding her digital marketing efforts and actively pursuing a younger demographic.
Threats
Meal kits are no longer a novelty, which means that Sonia's business tends to be overshadowed by larger companies, many of which have larger marketing budgets. If Sonia is going to achieve success, she'll have to devise a marketing plan that takes these threats seriously and make sure that her strengths speak louder than the voices of her competitors.
A new marketing plan
A thorough analysis has helped Sonia understand internal as well as external trends that impact her business. She's now ready to create a marketing plan that takes these variables into consideration.
For Sonia, this means augmenting her digital presence and devising marketing campaigns that highlight the way that her business uniquely supports local, sustainable farmers and suppliers, which helps her stand out from other meal kit providers and rise above the competition.
Stay ahead of the competition
SWOT analysis can help you understand your strong points and shore up any weak areas. Additionally, it can help you devise a marketing approach that properly highlights your core strengths. According to Business News Daily, the future will only see an increase in digital marketing efforts from small business owners.
Are you ready for the business world of the future? Invoice2go can help you get there. We offer a variety of small business resources.
If you sign up today, you'll get free access to our resources and features for 30 days. During this trial period, we're confident that you'll see how our services can make the most of your business.
Frequently asked questions
The way you perform your SWOT analysis depends entirely on your business, but many entrepreneurs find themselves wondering about some of the best ways to go about this process. Here are answers to some common questions:
Who should perform SWOT analysis?
Anyone in your organization can perform a SWOT analysis, provided they have access to your market research, business data, and information about your competition. But ideally, the SWOT process should be done in a team setting. A collaborative approach can help you identify your strengths and weaknesses and devise a plan accordingly.

While your marketing team might be a valuable part of the conversation, you should ensure that those assisting with your SWOT analysis have a thorough, broad understanding of your company.
How much does SWOT analysis cost?
The SWOT process can actually be performed for free and should become a regular part of your analytical toolset. But when examining opportunities and threats, you may want to perform some research on market data and your competitors, which can take time as well as money.

In other words, you can invest in some general research, but the process itself will only cost you the time you and your team spend assessing your business and devising a plan.
Are there other analytical tools?
SWOT analysis is not the only analytical tool you can use in business. Here are just a few other tools that business owners commonly employ:

- PEST analysis (political, economic, social, and technological)
- MOST analysis (mission, objective, strategies, and tactics)
- SCRS analysis (strategy, current state, requirements, and solution)

The SWOT analysis is a common process that can help small business owners evaluate their overall performance and craft a marketing plan that fits their needs, their audience, and their budget.