Ready to accept payments online? Here's what you need to know
9 minutes
For your small business to compete in the digital age, you'll need to have a way to accept payments online. Even if you are a brick-and-mortar retailer that relies on in-person sales, online payments can expand your customer base and increase revenue.
But with so many payment options to choose from, you might be left wondering where to start. We'll help you consider various options to help your business start accepting payments online.
The benefits of accepting payments online
Naturally, online payments are a necessity for eCommerce businesses. But any business can benefit from offering an online store to increase sales. Here are some of the ways that online payments can enhance your small business:
They're convenient
An online store can enhance the customer experience by offering a convenient way to shop. Business owners can likewise appreciate the ease with which an online store operates. They require minimal oversight from staff members compared to an in-person retail experience.
Even if you don't operate a "store" in the traditional sense, you can set up recurring payments to make it easier for clients to pay for regular services.
They expand your customer base
When you accept payments electronically, your customer base won't be limited by geographic boundaries. This means that you'll be able to offer your goods and services to a larger body of people. When you make this a part of your marketing strategy, you'll be able to leverage email and social media campaigns to build your brand and increase your exposure to a broader market.
They help you increase revenue
Online stores can help small businesses generate more revenue. You can attract clients from a wider geographic range and provide incentives for your existing customers to remain loyal to your company. This allows you to build a revenue stream. You can invest this working capital back into your business.
They're safe and secure
Understandably, many business owners have security concerns regarding processing credit and debit card payments online. While credit card fraud costs businesses billions each year, retailers can minimize this risk through PCI compliance, following a set of standard practices regarding transaction limits, monitoring transactions, and establishing secure passwords.
How to accept online payments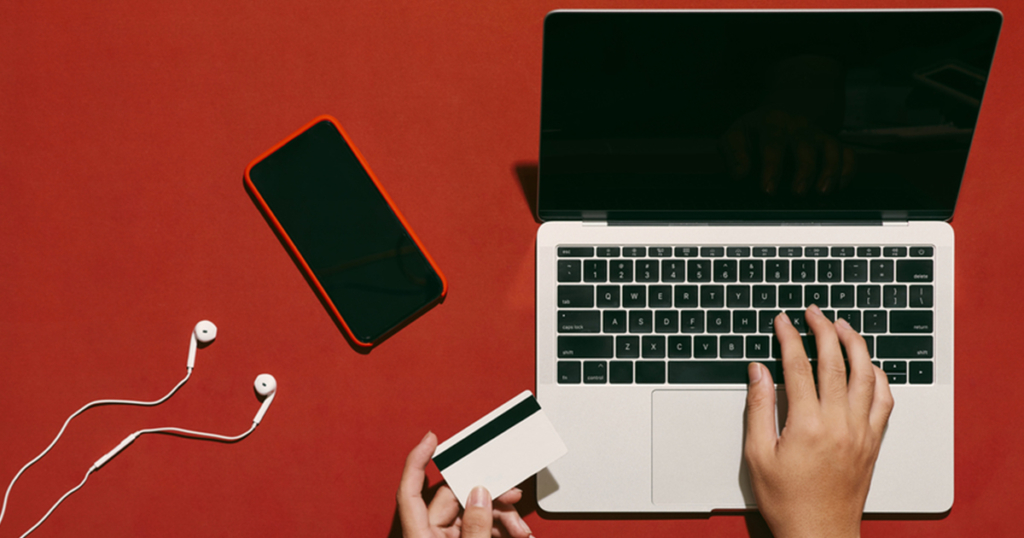 As a small business owner, you have multiple online payment options to consider. Not every company will need to use every tool listed below, so you'll have to match these solutions to your preferred payment method.
How to accept online payments
Establish a merchant account and payment gateway

Traditionally, businesses have relied on a merchant account to accept credit card payments online. A merchant account is a business bank account that allows you to process electronic transactions. 

Many traditional banks offer merchant services that can let you process online payments. You might be able to achieve competitive rates by using a brick-and-mortar bank over third-party merchant solutions.

Before you can accept credit card payments online, you'll need some sort of payment gateway to connect your website to your existing bank account. It's not that different from a credit card terminal used in a typical retail store. It helps to facilitate the transaction between your company and the card issuer's bank.

This potentially means you'll be using two different companies for these services. However, Some companies combine merchant accounts and payment gateways at no additional cost. PayPal credit, for example, provides an all-in-one solution that could be convenient for your business

Invest in an eCommerce platform

Another convenient option may be to invest in an eCommerce platform. These integrated services allow you to easily accept credit cards and debit cards online without many high-maintenance setups.

Some eCommerce providers will even offer additional services to their customers. For example, some companies offer business owners a free online store with low transaction fees, making it easier than ever to get up and running while allowing clients to pay online.

These companies also offer tools and services for recurring billing, making them an all-in-one service for collecting payments from your valued customers.

Accept debit and credit card payments

Once you've set up the proper business accounts, your customers will be able to pay using their debit or credit cards. Keep in mind that there is a fee associated with credit card transactions. These credit card processing fees can vary based on the credit card issuer and the types of credit card you accept.

To find the best options, you'll need to determine the amount your processor charges for these transactions upfront, then compare rates across multiple credit card processing platforms. The standard transaction fee for online payments is 2.9% + 30 cents, but you may be able to find a payment processing service that can help you reduce the fees you pay when you accept electronic payments.

Accept bank account transfers

While credit cards are easily the most popular way to accept payments online, they are not necessarily the most affordable online payment form. ACH payments allow you to transfer funds from one bank account to another, helping you receive money from your customer's bank account to your business account with relative ease.

These bank transfers rely on the Automated Clearing House network to transfer money between banks without relying on paper checks or credit card networks. And because ACH payments are regulated by a governmental agency (the National Automated Clearing House Association), they are safe, reliable, and secure.

ACH transfers are not as rapid as credit card payments, but they remain significantly faster than paper checks. Once you input your customer's financial information, you can store this data for future transactions or recurring purchases.

ACH processing fees tend to be lower than most major credit cards. If your payment processing platform offers a flat rate, then you'll also benefit from having predictable fees rather than the fluctuating rates associated with credit and debit cards.

The downside is that ACH payments can take three to five days to process. If a transaction occurs outside a bank's regular business hours, it can take even longer. Still, they provide a reliable way to accept payments from your online customers and make it easy for repeat customers to pay a recurring bill.

Accept mobile payments

In recent years, the small business community has seen the rise of mobile and one-click payment methods, such as Apple Pay or Venmo. Customers love these online payment options because they don't have to enter their payment details every time they want to make a purchase. Because the parent company securely stores their financial data, customers don't have to worry about sacrificing privacy when shopping online.

Otherwise, these online payments work very much like a standard credit card. In most cases, the transaction fee will be the same.

But there's another major benefit to including Apple Pay or Google Pay among your online payment options. Your online store may be able to store your customer's data for future purchases, which increases the likelihood of having a customer return for future purchases. By enabling mobile and one-click payments, you'll have a better chance of securing a recurring customer base.

Rely on invoicing software

Some small businesses may benefit from a software provider that can help them with online invoicing solutions. Admittedly, invoicing software doesn't make sense for all online stores. However, service providers and other merchants may find it easier to rely on an invoicing platform to manage the entire process of conducting sales.

At Invoice2go, users can create and send a customized invoice using our mobile app, sending it to their clients via email, text, or social media platforms. Customers can then submit payment electronically, allowing you to receive payment through ACH transfers. The money from each transaction can be in your bank account as soon as the next day.

One of the key advantages of this method is that the automated features simplify the administrative tasks associated with your business. For instance, invoicing software can send automated reminders to your clients, prompting them to pay their invoices by the agreed-upon date.

This could be ideal for solo entrepreneurs or freelancers. Therefore, this all-in-one solution can be great for writers, web developers, gardeners, construction workers, and other forms of skilled labor who may not have the right business model to use an online store.
How to choose a payment processor
As we noted, not all payment processing platforms are the same. When you decide to use a payment processor for your business, there are several critical factors to consider.
1. Determine your transaction volume
Some companies offer pricing plans based on the total number of monthly transactions you expect to process. To choose the right payment gateway, you'll first have to estimate your anticipated transaction volume.
If you're unsure of this, then you will want to make sure you choose a provider with flexible contract options, allowing you to find a better option if you need it in the future.
2. Explore startup costs
Many payment gateway providers charge setup fees. These can't always be avoided, depending on your provider, but you may wish to compare rates of different providers before committing to a company. Remember that since these are one-time fees, they may be less significant than other items on this list.
A traditional merchant services account will usually take longer to get set up when compared to an eCommerce platform. Make sure to factor in this lag time and plan so you're not trying to set up an online payment platform during your holiday rush.
3. Ask about ongoing fees
In addition to setup costs, most providers also charge fees. The two most common include monthly and transaction fees for each purchase made through your website.
When shopping for a provider, you'll have to consider both of these charges together as some companies offer low transaction fees but balance it with higher-than-average monthly fees (or vice versa).
The actual fee structure may vary between providers. Some providers will charge a flat fee for each transaction, while other companies will offer a variable fee that depends on the type of transaction, the credit card being processed, and more.
Some companies promise a deal when you use a tiered pricing model, in which you'll pay a different interchange fee and rate depending on the type of card you're processing. This sounds promising but gets confusing very quickly and can cost you more money long-term.
4. Examine the contracts
What kind of contractual commitment is your business prepared to make? Some companies expect their clients to lock in a contract for at least a year. Others expect their users to meet monthly quotas to avoid additional hidden fees.
If you find a better option down the line, will you have an easy time changing providers? In some cases, you might be asked to pay cancellation fees or other charges to terminate your contract early.
5. Consider compatibility
Finally, you'll want to ensure that your payment gateway is compatible with your website. This means that it should be compatible with your web hosting service and with the actual design of your website.
For example, you'll want to make sure that the sales portion of your website is optimized for a customer's phone or mobile device and that there are no technical glitches that will keep customers from submitting payments electronically.
Send invoices and accept payments with ease
 small business owners have come to rely on Invoice2go, a Bill.com company for our cutting-edge solutions. With our mobile app, you can send invoices and collect payments from anywhere in the world, receiving your money as early as the next day.