Project estimation – how to do it right
9 minutes
Your projects and clients deserve more than your best guess. Accurate project estimation can help you win more bids, set budgets appropriately, and meet client expectations. Experienced project managers also understand that the estimation process can establish timelines, guide team members, and simplify complex tasks.
Not sure where to start? We'll help you learn more about project estimation techniques and how you can start providing professional project estimates for your valuable clients.
The three-sided project estimation process
Every project manager should be familiar with three key principles that impact the project management process. These three constraints are often compared to the three sides of a triangle, since any changes that happen in one constraint will inevitably impact the other two considerations.
Project scope: How much work needs to be done?
Project scope refers to the overall goals of the project and the work that will be necessary to achieve these goals. This might also extend to specific functions of the project. For example, teams for a software development project may need to clearly identify the features they wish to include in their finished deliverable.
Most project managers begin with this step. As a general rule, the more detailed your scope, the better you'll be able to accurately estimate your project.
Project schedule: How many hours will it take to complete the project?
Next, you'll need to determine the project schedule. You'll likely be bound in some way to your client's needs, but you'll want to break the project down into distinct phases or steps. You can then create a schedule that takes each phase into account, which can make it simpler to delegate various tasks and provide updates to your client as the project progresses.
Project costs: How much money will the project take?
Finally, you'll need to determine the cost for your project, usually referred to as your project budget. Your project budget should include any costs that are necessary to satisfy the goals of the project. You'll need to consider such expenses as:
Materials
Labor/human resources
Research and development
Tools needed to complete the job
Quality control
For many clients, project cost is everything. You'll therefore want to provide accurate estimates to ensure that you stay on budget, which will likewise increase the profitability and efficiency of your company.
Always account for risk
The three factors above are deeply related, and you may find yourself returning to each of these steps as you go through the estimation process. But you should also be prepared for things that lie outside this project management triangle, too.
Even experienced managers understand the danger of uncertainty and risk. Your final project estimate should leave some margin for possible deviations from your project plan, like if you hit an unforeseen snag that disrupts your schedule.
The most common project estimation techniques
Before you estimate a project, you might want to familiarize yourself with these tried-and-true project estimation techniques.
Analogous estimation
Analogous estimating is basing the cost of a current project on the cost of past projects. For example, if you'd designed a website for a client in one industry and the final price was $1,000, then it stands to reason that another website in the same niche would cost the same amount of money.
Analogous estimation has the obvious advantage of being quick. When you base a current estimate on past work, you can quickly communicate with your clients and place a bid.
But analogous estimation doesn't guarantee accurate results. For starters, the historical data from your past projects isn't necessarily correct. And this method doesn't account for inflation or price changes that occur with time.
Additionally, some companies may discover that the cost of materials will vary considerably, making it harder to provide reliable cost estimates simply by looking at past projects.
Bottom-up estimation
The bottom-up approach can be helpful if you or your client are not yet sure of the precise project scope. A bottom-up estimate is prepared for each of the distinct phases of the project, and a final assessment is then created based on the estimates for each project phase.
This makes the bottom-up method very accurate — at least when you can perform a bottom-up analysis on the detailed steps for each project. It will also be easier to manage the discrete portions of your project and provide status updates as the project nears completion.
But this can also be the fatal flaw of bottom-up estimating: You may not have access to a lot of detailed information before the project begins. The process of analyzing can also be time-consuming in and of itself.
Parametric estimation
A parametric estimate is also based on the estimates of similar projects, but instead of simply duplicating historical data, parametric estimation adjusts for present variables.
For example, imagine your company once laid new flooring in a room that was 400 square feet. The final cost was $1,500.  Now, you've been asked to lay flooring in a room that is 800 square feet. Since the area is twice that of your previous project, you can offer an estimate of $3,000.
This makes parametric estimation a bit more accurate than simply duplicating past project data. However, it's not always easy to know whether past project costs accurately represent present needs.
Three-point estimation
Three-point estimating accounts for risk in a unique way. In three-point estimation, you'll account for three estimates:
The best-case estimate
The worst-case estimate
The most likely project estimate
The final cost estimate will then be derived from the weighted average of these three figures.
This project estimation technique accounts for unforeseen events that can impact your project budget, making it useful for estimating projects. However, not every project manager will have the experience necessary to accurately predict worst-case scenarios, making it a tricky technique to implement.
Top-down estimation
One of the most straightforward project estimation techniques is top-down estimation. A top-down estimate looks at the project as a whole and then divides that project into separate phases and tasks.
Top-down estimating can be great for solo entrepreneurs or small companies without a ton of resources.
The problem with this estimation technique is that it's not the most accurate estimating method. After all, you're basically setting up the project budget based on your best guess! 
Top-down estimating becomes even less valuable if the project scope should suddenly change.
What-if analysis
Some articles don't include this final estimation technique, but it's an important one. In this method, project management teams can meet with their client to break high-level goals into smaller, more manageable components.
This method blends some of the strengths of the other techniques, providing project estimates based on varying factors that include scope, time, and cost. This ensures a more accurate estimate since it will more critically consider the needs of the project upfront and create a plan for how to complete it efficiently.
How to create a project estimate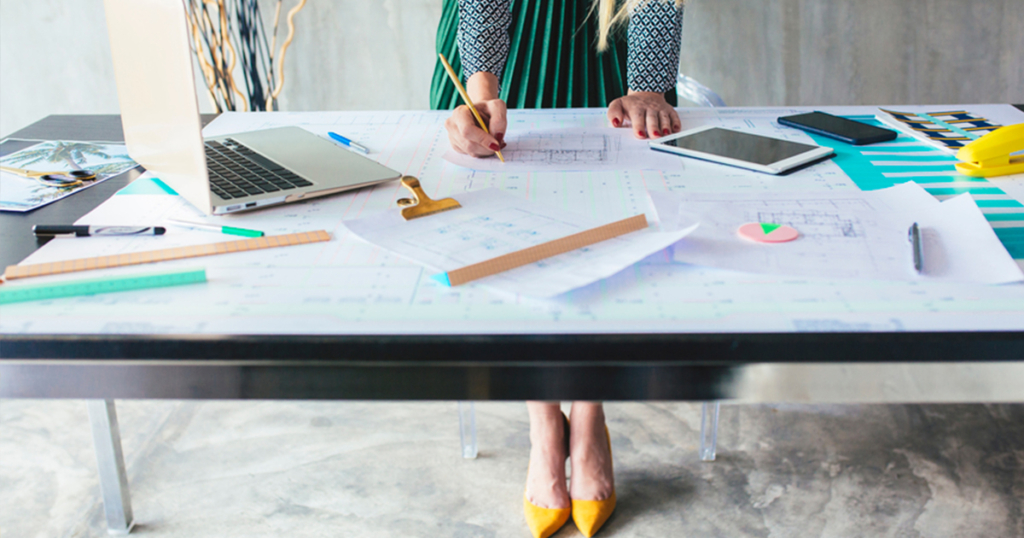 You have all of the tools you need to create your own project estimate by now. Your project estimation process might not be the same for each new project, but your project estimation project should look something like this:
How to create a project estimate:
Determine your scope

First, you'll need to determine your project scope. If you're working with a client, this is the part that should feel a bit like an interview. Aim to gather as much detail as possible about the project to ensure an accurate estimate.

For example, you might ask:

- What is the overall goal of the project?
- Which features or functions do you want the final product to have?
- What specifications are necessary for this project to meet your expectations?
- How will you measure project success?

This is a crucial part of the project planning process. It will serve to guide many of the other steps.

Apply a work breakdown structure

After determining your project requirements, you'll move forward by dividing the project plan into component parts. This is what's known as the Work Breakdown Structure or WBS. You can then evaluate the effort required to complete each work package, allocating members of your project team accordingly.

Choose your technique

To actually assemble your estimate, you'll want to choose from one of the project estimation techniques we've explained above. For instance, if you've completed a similar project in the past, you might consider using analogous or parametric estimates to quickly generate a cost estimate.

Determine your project costs

Your clients will likely be most concerned about project cost — sometimes even more than the project schedule! If you've already completed your work breakdown structure, then you can more easily estimate project cost based on the cost of each work package. Make sure to properly account for the personnel and resources needed to complete each task.

Project cost estimation should always include a margin for error, so you actually want to aim slightly higher than you might expect. Depending on your industry, you might tell your client that your cost estimation includes room for risk and that you may be able to complete the task for less. Providing this level of transparency in your cost estimating process may improve your rapport with clients.

Set your schedule

Just as you assigned a budget for each work package, you'll also have to allocate time to perform the actual work for each phase. As before, always aim a little higher to account for unforeseen setbacks. If you complete your project earlier than expected, this can boost your reputation with your clients.

Refine your methods

Many business owners find themselves working on similar projects over the years, which is why you should set aside some time to review and refine your project planning techniques. 

In other words, do your current project estimation methods produce accurate results? Are you consistently meeting your budget? Are you regularly adhering to your schedule?

Sometimes, personnel changes might make it easier to complete certain tasks, which means you can complete new projects more quickly or affordably than you had in the past.

Use a project estimation tool

Chances are that you're already using some sort of project management software. Some of these platforms have tools to send estimates to your clients right from your phone, which can further streamline the process.

If you're an Invoice2go, a Bill.com company's subscriber, our estimation software can help you win more bids, get instant approval, and accept upfront deposits right from your phone.
Make your project work for you
Invoice2go's platform allows you to send invoices, estimate projects, and more, all with the convenience of a mobile app.
Frequently asked questions
Have additional questions about project estimation? Here are some of the most commonly-asked questions:
Is a project estimate the same as a cost estimate?
While it's common to hear the terms used interchangeably, a project estimate is more comprehensive in scope, explaining the time and resources needed to complete the task. A cost estimate simply explains the money required to complete the project.
Do I have to use an estimate?
Your business doesn't have to use an estimate, but it's much easier when you devise a plan for managing your tasks along with your cash flow. Plus, your clients will appreciate an upfront estimate, which will let them know what they're getting before they choose to work with you. In many cases, your clients won't commit to using your company for a project without an estimate.
Is an estimate the same as a contract?
An estimate is not the same as a contract. Neither you nor your client is bound to the terms of the estimate. However, an estimate can become a legal document if it leads to creating a contract or a purchase order.

Still, integrity demands you accurately estimate the time and money needed to complete your projects, which is why estimation methods and tools are essential for every type of business.