Email marketing strategy: a guide for small business owners
10 minutes
Digital marketing is a vast and complex landscape. SEO, SEM, PPC, social media, content marketing — there's virtually no end to the number of methods and marketing approaches small business owners can use to get their message in front of customers. 
But despite all the nifty tools at our disposal, a solid email marketing strategy still brings the best results, outperforming all other methods — and, we might add, is much more cost-effective than your typical search engine or social campaign.
Over time, marketing changed, attitudes changed, and strategies changed. What worked in the past doesn't necessarily work now, but email marketing still holds the crown for best marketing ROI, bar none. Depending on who you ask, the typical ROI for an effective email marketing strategy is anywhere in the range of 3800%–5600%. That's $38 to $56 for every dollar spent!
Here are some more stats from email experts Snov.io to add fuel to the email fire:
Email is the number one method of communication in 2022. A whopping 319.6 billion emails were sent in 2021—and that number is increasing each year. An email marketing strategy yields 40% better conversions than social media marketing and influences more than half of customers to make a buying decision. This is good stuff!
So let's dive into some email marketing tips and how to create the best email marketing strategies that will result in more opens, clicks, conversions, and a better-than-ever return on your marketing investment.
If you want to dive even deeper, check out our article on how to plan email marketing campaigns. We talk a bit about email marketing tools and strategy along with plenty of other helpful marketing strategies you'll be able to put to good use in a successful campaign.
What is email marketing?
Email marketing is a vital, cost-effective aspect of any small business marketing plan and requires a lot of planning. But what is an email marketing strategy? Let's break it down into bite-sized chunks.
Email marketing is a method of marketing products, services, and ideas using emails. The object of a marketing email is to inform and convince the recipient to take a specific action. It might be to click a link, read an article, download a piece of content, activate a trial, or schedule a discovery call.
When marketers develop effective email marketing campaigns, they start with a clear objective. However, the ultimate goal is not often realized with a single email. Effective email marketing strategies are part of a sales funnel, a multi-step process that leads customers through each stage of the buying journey.
Why is an email marketing strategy important?
Email is the most important marketing channel for B2B and B2C marketers. Just about everybody checks their email daily, and that's a metric that no other channel enjoys. It's a way for you to get your message in front of people already aware of your brand. It's not a cold contact, so in a sense, you're already more than halfway there.
Email is also the only channel that you own 100%. You can't say that about social. If you ever lost access to your Twitter or Facebook account, that data is gone for good. Or, if one of the platforms suddenly changes its algorithms, you might drop out of your followers' feeds forever. On the other hand, an email list is yours and nobody can take that from you.
In the age of over-saturation, where every marketer in every corner of the world is vying for customer attention, rising above the noise is not a simple task, nor does it come cheap. Email marketing efforts cost pennies on the dollar compared to SEM and social media marketing—and it achieves better, more predictable results.
Bottom line: Your email list is marketing gold. If you're looking for a marketing strategy that works and already have a viable email list, it's practically in the bag.
What are the 4 types of email marketing campaigns?
Though we're talking about marketing here, not all email campaigns are about selling, at least not directly. There are four basic types of marketing emails:
Newsletters
E-newsletters are one of the most common types of marketing emails. Most newsletters are intended to inform or provide customers with valuable tips and insights on topics you know about. For example, if you're a landscaper, you might send out a seasonal newsletter with a tip sheet to help your customers prepare for the coming season. This type of helpful free content helps build customer loyalty.
Customer Acquisition 
Email marketing is an excellent way to convert people who already know about your business into paying customers. Your potential new customers already know you and have signed up for your list, so you don't have to expend a lot of effort to get their attention. They want to see what you have to offer, so fill that time with appealing, informative content and promotional offers to encourage them to take the next step and become new customers.
Retention emails 
These emails are used to follow up with customers after a sale or remind them of items still in their cart. A re-engagement campaign can reach out to existing customers who have not interacted with your brand in a while. They are a way to keep the communication flowing and show people you are thinking about them and care about their opinions. One example of a retention email is a short survey sent immediately following a sale to solicit feedback in the moment.
Promotional emails 
Send emails to announce a new product or service, promote a special deal or sale, cross-promote products, or offer loyal customers exclusive discounts and savings with these emails. Promotional emails usually target loyal customers or subscribers already engaged with your brand to build customer relationships.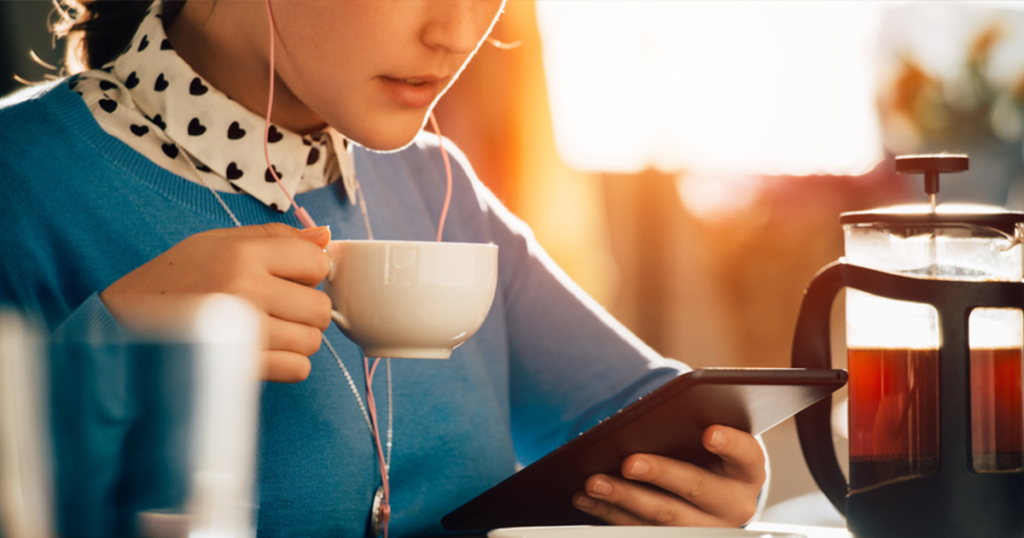 12 email marketing tips for small business
The most successful email marketing campaign is well-prepared before it's launched. Here are a few action items to help you get your email ready for a high-performing email marketing campaign.
1. Build your email marketing list
You may already have an email list, but there are plenty of ways to start collecting email addresses if you don't.
Add a signup box to your website
Add a signup link to your social pages
Collect emails from customers in-store
Ask for emails on invoices
Offer loyalty programs
Popup on your homepage with a discount offer in exchange for an email
Place an exit popup on your webpage (intent popup)
Request signup at the end of a blog post (or social post)
Time for a cleanup
If you have an existing email list that you haven't used in a while, give it a good "cleaning." You want to make sure that your messages are landing where they're supposed to go. If you use an email marketing app, you'll have metrics on which addresses bounced, unsubscribed, marked as spam, and so on. Your numbers will improve significantly if you do a little cull and remove email addresses that have gone cold for any of the above reasons. 
Email lists: to buy or not to buy?
Marketers and small business owners just getting started might be tempted to purchase email lists, but hold it right there. There are many reasons you shouldn't buy mailing lists, but probably number one is that they aren't your customers and you're not likely to get any traction or generate sales. Plus, email marketing platforms don't allow you to use purchased email lists as they do not comply with their terms of service. Every email address on your list needs to have opted in and should be granted the option to opt out at any time.
2. Choose your platform for your email campaign
Do you need an email marketing platform to send marketing emails? Well, technically, no. But a platform provides you with detailed reporting so you'll know precisely how effective your email marketing strategy has been. Most platforms start free until you reach a certain number of subscribers. Premium plans may also offer additional design capabilities or more advanced analytics. 
3. Define your goals
Email marketing has many potential objectives. The clearer you are about those objectives, the easier it will be to measure results. Before you begin, decide whether you want to drive sales, awareness, or loyalty or generate leads.
4. Segment your list
List segmentation can divide your subscribers by age, gender, marital status, income, preferred social channels, geography, buyer persona, or other predefined attributes. Segmentation allows you to market to groups with unique motivations. For example, you could send different messages to active and inactive subscribers.

Tailoring your messages to speak more directly to those groups will yield better results. Fortunately, your CRM or email marketing platform will help you accomplish this easily with a few clicks. 
5. Personalization
The next step after segmentation is personalization. Personalization enables hyper-targeted campaigns and can amplify your results by more than 700%. Personalization in the subject line is 65% more likely to be opened, and personalization in the body of the email increases conversions by 51%. Don't overlook the impact of personalized messages!
6. Write an awesome email subject line
Great email subject lines encourage the reader to open the message. Be direct — tell them what's inside!
Use words that grab attention
Choose power words; avoid filler or passive words
If you're offering a discount, promotion, or limited-time offer, mention it
Don't use all-caps
Avoid special characters
Use the subscriber's name in the subject line to create a personalized message
Don't limit yourself to one email subject line, either. Try a couple of different ones, and A/B test them to see which ones work better for you. 
7. Create valuable content
An effective email marketing campaign must provide value. You need to show your customers that you understand their needs and have the knowledge, tools, and insights to make their lives easier. 
The better you know your clientele and their motivations, the easier it will be to provide them with valuable, customized messages: How-to's, tip sheets, checklists, before and after photos, design DIYs, and videos are all excellent examples of relevant content. 
8. Use strong calls-to-action (CTAs)
You've crafted some fab marketing messages, designed your email to perfection, and crowned it with a compelling subject line — don't forget the CTA! Provide clear direction on the action you'd like them to take and make it easy for them to do so. If you want them to click a link, provide that link and make it clickable. If you want them to share on social media, place your optimized links at the bottom of the page. Be obvious. 
9. Optimize your landing pages
When your reader clicks on a link in your email campaign, the landing page should be optimized to achieve your desired result. For example, if you want them to buy a product, ensure your link goes directly to a page where they can do that. If you make it easy for your customers to complete the action, they often will. 
10.  Test your emails
Send test emails to yourself or coworkers to see what they look like in different email clients, browsers, or mobile devices. Even the best writers need editors. Having extra eyes on your work will help you avoid sending out emails with errors or typos. 
11.  Send your email marketing campaigns at the optimum time
Choosing the right time to send emails will achieve better results. According to Marketo, the optimum send time for your audience will vary depending on industry niche. 
Send emails between 8 am and 10 am to reach people at their desks before the day gets busy. If you're an e-commerce company trying to reach consumers, try early morning or mid-afternoon, about 3 or 4 pm. Try not to send emails outside of business hours, as they'll likely get lost in the shuffle. 
12.  Measure the results of your email marketing campaigns
The success of your email marketing strategy is determined by its results. Campaign performance results should be measurable and quantifiable. Luckily, your email marketing platform provides detailed campaign analytics you can review once your campaign is done. From there, you can calculate your ROI and see just how well you did.