How to write a business proposal
10 minutes
In order to secure more work, you'll need to connect directly with the needs of your clients. To do that, you'll need a high-quality business proposal. But does an effective business proposal include? When should you send one? This guide will show you how to write a business proposal so that you can secure new business.
What is a business proposal?
A business proposal is a document used to secure more work. Think of it as a "sales pitch" for your small business. Your goal is to explain how your company can uniquely address the prospective client's needs and explain your strategy for addressing those needs. The best business proposals will include a quote or estimate regarding the cost of the work.
Business proposal vs. business plan
As a small business owner, you may have already drafted a business plan. What's the difference between a business plan and a business proposal?
A business plan describes your company in general. These plans will outline everything about your company, its management, and its products and services.
Business proposals, by contrast, are project-specific. A business proposal might also be considered a "project proposal" since you're focusing on a potential client's problem. This focus also means that your business plan isn't merely descriptive but intended to persuade potential clients to hire you.
What to include in a business proposal
There's no rule about what to include in a business proposal. But a winning business proposal will typically include the following:
Title page
Cover letter
Table of contents
Executive summary
Problem statement
Proposed solution
Pricing
Terms and conditions
About the company
Client testimonials and social proof
Agreement and call to action (CTA)
Basically, you're trying to tell prospective clients that you understand their needs and how your company can help.
Is a business proposal legally binding?
Generally speaking, business proposals are not considered legally binding contracts. However, it is possible to use precise language in your proposal and require an electronic signature, which can convert your proposal into a legal contract.
However, it's better for most small businesses not to rush into a contract. Why not? You'll want to retain some bargaining room when it comes to the scope and price of the project. Even if your business proposal was solicited by the client, you'd still want to leave some room for further negotiations.
Therefore, it may be best to specify (in writing) that your business proposal is not intended to serve as a legally binding contract. This wording may take the pressure off your prospective clients, who may be more willing to contact you with questions or modifications.
When do I need a business proposal?
You'll send out a business or sales proposal whenever you want to gain new business. Sometimes, this will be at a client's request, though other times, a business proposal will be the initial phase of your sales process.
Formally solicited proposals
A solicited proposal is one that you send to the client at their specific request. Formally solicited business proposals respond to specific inquiries from potential customers. This inquiry might be a written request and may contain quite a bit of detail about the client and the scope of their project.
Informally solicited proposals
In an informally solicited proposal, you're responding to a client's general interest in your company but without a specific request for a business proposal. This approach usually means you'll need to research the client and their problem to better explain your unique ability to satisfy those needs.
Unsolicited business proposals
Unsolicited proposals are the equivalent of cold calling. But that doesn't mean unsolicited proposals must have a "one-size-fits-all" approach. With some research, you can assemble an unsolicited business proposal that demonstrates your industry knowledge and experience and win more bids through the power of persuasion.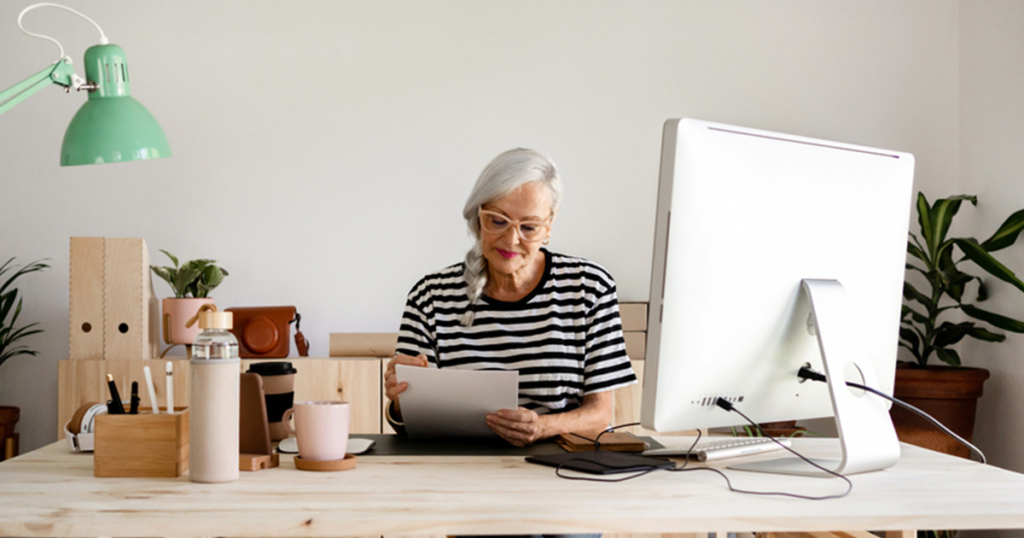 How to write a business proposal
Proposal writing is as much an art as it is a science. You want to use clear, accurate language to describe the problem and your expertise and persuasive language to win your prospective client's business.
Since your proposal is intended to be persuasive, it should be no more than around ten pages. For major projects, you might include more data, but even this additional information might be summarized in the body of the document with additional data in an appendix.
Here's how to write a business proposal and win more business:
1. Define the problem
In some ways, the problem statement is the most critical part of the proposal. You want to be very specific in this part of the document, showing your potential client that you understand their unique industry, challenges, and needs.
This understanding may take some additional research to ensure you have all the details you need to sketch out a solution. These considerations are vital when sending an unsolicited proposal, where you might not immediately know the challenges that face your prospective clients.
2. Create your proposed solution
Once you have defined the problem clearly, you need to outline your proposed solution. This outline will give your potential client a better understanding of what to expect when they hire you for a particular job.
Sometimes, you may have formal documents that you can modify for each potential client or project. These might include work order forms, master service agreements, or other forms. Otherwise, you can always stick with the classic categories below:
Who: Who will manage the work and be a point of contact during completion?
What: What are your proposed solutions, and what resources do they require?
Where: Where will the work be performed? (e.g., on-site, off-site)
When: When will the work be completed? Are there milestones along the way?
Why: Why did you propose this particular solution for the client?
How: How will you perform the work and ensure customer satisfaction?
When you write business proposals, this section will likely be the longest. Your proposed solution should be very clear so that your prospective client understands your plan, the timeline, and what to expect in the future.
3. Communicate your pricing structure
One of the most critical parts of a business proposal is the price you charge for your proposed solution. For solicited proposals, you'll want to create a specific quote or estimate for the work you intend to perform. This estimate should also list the cost of materials and labor and provide your prospective client with a detailed overview of the total cost.
Unsolicited business proposals are a bit different. Since you aren't responding to a client request, you'll likely have to be more general. Some companies prefer a pricing table highlighting the cost of different service levels. You could even direct clients to the responsive pricing tables on your company website to let them explore your services.
4. Create a compelling call to action (CTA)
While this piece of your proposal document appears last, it's a smart idea to create a call-to-action (CTA) early in the process to remember what you want your prospective client to do next.
In many cases, this can be as simple as including your contact information and an invitation to talk more about your business proposal ideas.
Technically, it's possible to offer a place for a signature, which would turn your proposal agreement into a binding contract. However, this rule can vary by geographic area, so consult your legal team if you want to turn your business proposal into a legal document.
5. Explain your terms and conditions
It's essential to include any terms and conditions regarding payment. This section usually includes things like:
Payment deadlines
Payment methods you accept
Late fees and other penalties
Any available discounts
These terms and conditions are up to you, but companies usually get paid faster when they offer multiple payment methods. If you have a problem with outstanding invoices or late payments, you could provide a small discount for clients who pay their bills early.
6. Describe your company background
A well-written business proposal will usually contain an "about us" section after reviewing services and pricing. Here, you want your potential client to learn more about your company history and what makes you unique in the industry.
In other words, you want to explain your company's unique value proposition. Your value proposition helps clients answer the question: "Why should I trust this company with this problem?"
7. Include testimonials and social proof
A successful business proposal will include testimonials from satisfied customers, industry awards, and other content that demonstrates your track record of success. Include a few testimonials from past clients to give your company greater credibility and a personal touch.
If you have any major clients, this might help you provide social proof to encourage other customers to use your services. Social proof refers to using people of influence to sway others, which might also be good for your social media marketing strategy.
8. Write a simple executive summary
Now that you've covered the main parts of your business proposal, you can focus on the preliminary sections, starting with your executive summary. A good executive summary should be between 250 and 500 words and simply offer a brief snapshot of the rest of your proposal.
Remember: simple is better. Highlight the "pain points" that relate to the client's challenges, then explain how your company is uniquely poised to provide a workable solution. Any other data will already be included in the rest of your proposal.
9. Assemble your business proposal and create a table of contents
So far, you've likely been writing each section piece by piece. Now, you'll want to assemble the contents of your proposal in the correct order:
Executive summary
Problem statement
Proposal
Pricing
About us
Client testimonials
Agreement/CTA
Appendix (if applicable)
The table of contents will go just before your executive summary to make your finished sales proposal easier to navigate.
10. Draft a cover letter
Your cover letter aims to help you connect with your client on a more personal level and introduce your company and your unique contributions to the client's industry.
A well-written cover letter might encourage clients to read the rest of your report, which is especially important when sending unsolicited business proposals. The cover letter will go before your table of contents and your title page.
11. Create a compelling title page
Finally, you need to create a title page. Keep it simple, but include things like your company logo to generate interest and make your report seem compelling. Once you've added this element, you can share a printed version of your finished document with your prospective client or send your proposal electronically.
Tips for writing a business proposal
Before you write your next business proposal, you might consider some of these industry tips:
Use business proposal templates
Writing a business proposal takes time unless you rely on a business proposal template. Microsoft offers a free business proposal template on their website, including business proposal examples that can guide you when creating a business proposal in Microsoft Word.
You can convert this business proposal example into a template that works for your unique market.
Know your audience
Certain portions of your business proposal remain static and can become part of your business proposal template. But other portions should be tailored to each client, showing you understand their industry, company, and the nature of their problem.
Automate core processes
The right business software can make generating proposals, sending invoices, accepting payments, and monitoring your company's cash flow more manageable. Automating these administrative processes can help you get paid faster and scale your business effectively.
Improve your efficiency
Invoice2go provides small business owners with the tools to provide estimates, send invoices, and more. To increase the efficiency of your business, consider using our innovative platform. Sign up today and receive 30 days for free to see how Invoice2go can transform your company.
Frequently asked questions
How long should a business proposal be?
Typically, a business proposal should be fewer than 10 pages for proposals below $10,000 – and never more than 50 pages, even for large and complex proposals. Keep your language short, focused, and compelling. Aim to get your idea across in the fewest words possible and avoid writing more than 6-10 pages unless your product or service is highly complex.
What comes first, a business plan or a business proposal?
Typically, a business plan comes first and sets the foundation for your business proposal. A business plan documents your growth strategy, while a business proposal is a specific ask for someone to take an action you desire – like buy your product or service, invest in your company, or partner with you. Your business plan, therefore, will inform your business proposal and make it easier to write.
What are the rules for writing an effective business proposal?
An effective business proposal includes all of the following:

- Have an executive summary concisely summarizing your business and proposal
- Use straightforward language throughout your proposal – avoid industry-specific jargon.
- Clearly explain the problem and how your business intends to solve it.
- Highlight prior achievements and milestones, your primary mission, and future plans.
- Add all other details that would make your proposal more compelling.