PayPal instant transfer: tips for getting the most from it
9 minutes
PayPal has become a household name for those who need to transfer money online. Using PayPal, you can make online payments, pay for subscription services, and transfer money to friends or family.
Traditionally, the process of sending money hasn't been instantaneous. Depending on your bank, it can take 3 to 5 business days before you're able to transfer funds from your bank account to your PayPal balance.
This delay can be frustrating for those who need to make transfers rapidly, such as when you're running a small business and time is of the essence. Thankfully, you may find a solution in PayPal instant transfer.
By linking your bank accounts to PayPal, you'll be able to send money to your account instantly. We'll show you how it works, as well as the fees and limits associated with this service.
What is PayPal instant transfer?
PayPal is a great way to send cash and make payments from the relative safety of the app. But a standard transfer from your PayPal account to your bank account can take several business days, depending on your bank.
PayPal's instant transfer feature eliminates this delay, allowing you to make instant transfers directly to your linked bank account(s). If you ever need cash fast, this service can prove invaluable.
When you run your own business, having faster access to your business funds can provide you with better cash flow. You can use this cash to cover time-sensitive business needs such as:
Paying a time-sensitive bill
Purchasing additional inventory
Paying a business associate
Investing in growing your business
Plus, let's face it: it's your money. If your customers make payments using PayPal, you can use an instant transfer to receive money faster and ensure that you have the cash you're entitled to.
Keep in mind, though, that PayPal instant transfers aren't free, so make sure that you pay attention to the transfer fees and transfer limits associated with this service.
How does PayPal instant transfer work?
PayPal's instant transfer feature was introduced in 2019, and the process of sending money has never been easier. All PayPal account holders can link an eligible bank account or debit card to PayPal and then be able to make a money transfer with the click of a button.
How fast is this instant transfer service? Money transfers made using instant transfer can be in your bank account in 30 minutes or less, which is as close to real-time payments as you can currently get.
Keep in mind that you don't need to only use this instant transfer feature when using PayPal. You'll still be able to make a standard transfer, though it may be helpful to know how to use this service if you ever need money fast.
How to transfer money using PayPal
Making an instant transfer is simple and intuitive. Here's how you can send money from your PayPal balance to your bank account:
1. Log into PayPal
Start by logging into the PayPal app on your phone, laptop, or mobile device. You can view your current balance by clicking the appropriate button on your home screen. The amount of money listed on your balance represents the maximum amount of money you can withdraw.
2. Link your business bank accounts
If you haven't already, you'll need to link your bank account to PayPal. To do so, follow a few easy steps:
Click "Wallet" on the app or webpage
Click "link a bank account"
Select your bank or credit union
You should find your bank from the list of banks provided, though if you don't see your bank listed, simply click "Don't see your bank?" at the bottom.
In most cases, your bank account can be linked instantly to your PayPal account, though you may have to enter your bank account information manually.
Alternatively, you can link your Visa debit cards through the same basic steps, but instead of selecting "link a bank account," select the option marked "link a credit card or debit card." You'll be prompted on the steps for linking your card to your account.
Be aware that there are different transfer limits depending on whether you're transferring money to your bank or your debit card, which is why it may be better to have the option of sending money directly to your bank account.
3. Tap "transfer"
Once you link your PayPal account to your bank(s), you'll be able to make an instant transfer. Simply click or tap the "transfer" option, which you'll find on both the home screen as well as under your PayPal balance.
4. Select your bank account or debit card
Next, you'll be prompted to select the destination of your transfer. Simply locate your linked bank account from the list of banks, and click on it. This selection won't initiate the money transfer just yet, since you'll enter additional information as you proceed.
5. Select the type of transfer
Here is where you'll specify the type of money transfer you'd like to make. Your options are as follows:
Standard transfer (1-3 business days)
Instant transfer to bank account (30 minutes)
Instant transfer to debit card (30 minutes)
While the standard transfer can be completed for free, there is a fee associated with every instant transfer you make, so make sure that you understand these costs and the impact they have on your transaction.
6. Enter your desired amount
After you select your bank account, you'll be prompted to set your transfer amount. Again, your transfer amount cannot exceed your current PayPal balance, and to make an instant transfer, you'll need to have enough financial margin to cover the transfer fees.
7. Complete the transfer
You'll be able to review the details of the transaction (such as the final transaction amount) before committing. As long as you agree to the details, you can complete the transfer. With an instant transfer, you can expect to receive your funds within 30 minutes.
PayPal instant transfer limits and fees
It's great to get paid faster, but these transfers are subject to fees and limits that should be taken into account.
PayPal transfer fees
PayPal charges a 1% fee for all instant transfers, though the maximum fee for these transfers is $10.00. Users will have to weigh the benefits of faster access against the fees associated with this service.
At the same time, this is still a relatively small fee compared to those associated with wire transfers. Business Insider reports that the typical wire transfer costs $25.00 to $30.00 for domestic transfers, and just receiving money through one of these transfers can cost $15.00. This cost makes PayPal a low-cost alternative compared to the fees of a wire transfer.
Of course, users may already be familiar with other transaction fees associated with sending money between accounts. For instance, you can send money to friends and family using a debit card, credit card, or PayPal credit, but PayPal charges a 2.9% for this method, in addition to a fixed fee of $0.30 per transaction.
PayPal instant transfer limits
In addition to these fees, PayPal users are subject to limits on how much they can transfer, and these limits depend on whether you're transferring money to your bank account or to your debit cards.
When transferring money to your bank account, the limit is $25,000. But when transferring money to debit cards, the limits are as follows:
$5,000 per transaction
$15,000 per month
$5,000 per week
$5,000 per day
These substantial amounts might only impact business owners who need to select a high withdrawal amount, but if you need access to your funds for a time-sensitive business expense, they could be a setback you'd prefer to avoid.
Bottom line: is PayPal instant transfer worth it?
On the one hand, PayPal's instant transfer feature makes it easier to gain access to your funds. If friends or customers frequently pay you via PayPal, then it's helpful to be able to use this service to get paid faster and enhance your cash flow.
Conversely, it's hard to overlook the fees associated with this service, especially when a standard transfer is completely free. PayPal users will have to count the cost of this convenience when making these types of instant transfers.
Still, the cost of this option is relatively small, compared to other money transfer services. If you're running a business, then you can't afford to ignore the sheer convenience of a PayPal account, which can offer flexibility for you and your clients.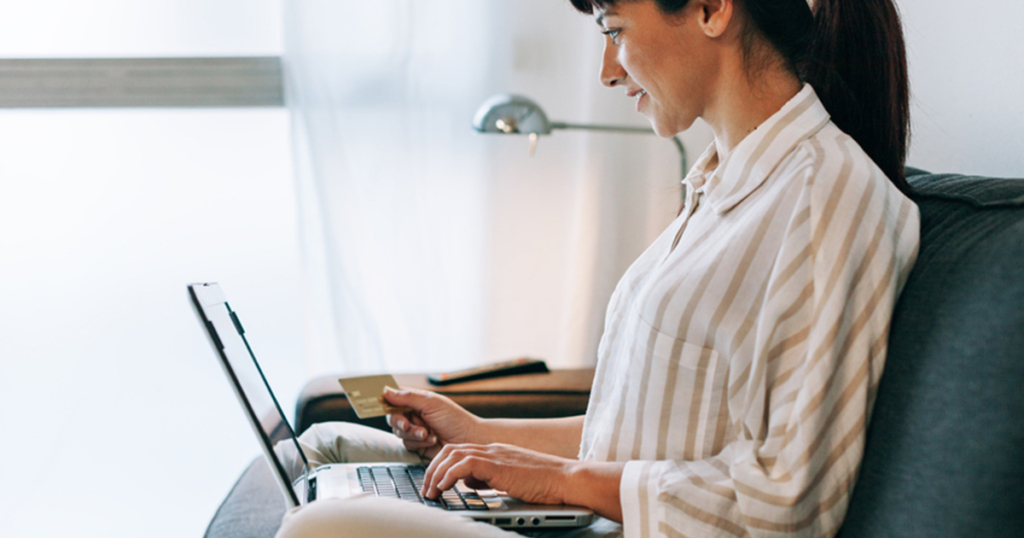 Tips for getting the most from a PayPal instant transfer
How can you get the most from PayPal's instant transfer feature? Here are three tips that you can use to maximize your effectiveness without sacrificing your hard-earned profits:
1. Avoid transfers to your debit card
Recall that a debit card transfer is limited to $5,000 per week or $15,000 per month. If high volume doesn't impact you, this tip might be negligible. But business owners might get the most benefit when they transfer funds directly to their bank, which has no limit to the amount of money you can transfer.
2. Transfer money as infrequently as possible
A 1% fee might not sound like much, but over time these fees can snowball quickly. Instead, use this feature only as often as you absolutely need it. Otherwise, the fees you spend on this convenience could take a serious bite out of your profits.
3. Transfer larger amounts
Remember, the maximum fee for your transaction is $10.00. That means it's wisest to withdraw larger amounts of money in a one-time transfer. You'll be penalized by up to $10.00, but that might still be less than three individual transactions where the fees are $5.00 each.
Offer multiple ways to get paid
Most businesses accept electronic payments from two basic sources: credit card and debit card payments. But your customers will appreciate having more ways to pay and may even spend more money when they can count on the security of a trusted option like PayPal.
Invoice2go offers a convenient way to accept payments from your clients, and we estimate that you can get paid up to three weeks faster when offering a larger range of payment options. Our platform can allow you to receive money into your PayPal account, which can then be transferred rapidly to your bank account using the method we've just outlined.
Plus, our technological tools will allow you to send electronic invoices and even nudge customers with an automated payment reminder. You can track the status of your money through the simple, user-friendly dashboard.
Want to give it a try? Sign up today, and you'll receive 30 days of free access to our cutting-edge tools. You'll thank yourself for investing in technology that provides you and your business a competitive edge.
Frequently asked questions
Specific questions about your account should be directed to PayPal, but we can still help with some basics. Here are some of the most common questions we hear about using PayPal's instant transfer feature:
Why does my transfer say "pending?"
Not every instant transfer is instantaneous. For security reasons, PayPal occasionally flags certain transactions for review. As long as no fraud is detected, you'll still receive your funds following a brief delay.

Occasionally, though, the problem arises from your bank's own processes, which PayPal isn't responsible for. If you have frequent problems with pending transactions, contact your bank to see what can be done to resolve the issue.
Can PayPal instant transfer be used for overseas transactions?
To be clear, PayPal can be used to send money abroad. For example, if you have a client in Europe, they can send payment through PayPal, and you'll have the option of receiving it in the currency of your choice.

PayPal will even automatically convert foreign currency to American dollars to simplify the process. Once the money is in your account, you can initiate the transfer just as we described above.
Does PayPal charge fees to add money to your account?
Fortunately, PayPal does not charge additional fees when adding money to your account. This option means that if you need to send money to a business associate or vendor, you can add money to your account and send money.