The 10 best types of advertising to market your small business
10 minutes
What types of advertising do you use to promote your small business? According to a recent survey from one digital PR firm, roughly 50% of small businesses had no marketing plan for the year.
It's easy for advertising to fall by the wayside, especially when your budget is already stretched thin. But the right marketing strategy can help you build brand awareness, connect with new customers, and boost your reputation. This guide will introduce you to the top advertising methods and offer some tips on how to get the most from your ad campaigns.
Types of advertising for 2022
With so many types of advertising, how do you pick the right one for your small business? There's no real right answer, and many business owners combine multiple methods to achieve a layered approach to their marketing.
Thankfully, the digital world has put professional marketing within reach of even the smallest businesses. Here are ten of the most common types of advertising you should include in your marketing plan in 2022:
1. Digital advertising (PPC marketing)
Digital advertising broadly refers to advertising that takes place online, which is why it's also commonly referred to as "online advertising." For instance, you can place advertisements on other websites, which can help you connect with new audiences and increase business.
This form of advertising can include banner ads or other ads embedded in a website. But digital ads can also include Google ads or Bing ads. When people use these search engines, an ad for your business can appear at the top of their search results.
Most digital ads are what's known as "Pay Per Click" (PPC) marketing. PPC means that you'll only have to pay when a viewer clicks on the sponsored content, which can make this an affordable approach to digital marketing.
These types of ads are important. Research shows that 60% of buyers start their purchasing journey by using a search engine. Getting your business name out there can give you an edge over the competition.
2. Social media advertising
According to one recent survey, 90% of small business owners have said that social media advertising has increased awareness of their business. Another study revealed that a customer who engages with businesses on social media platforms would spend 40% more money with that company in the long run.
This opportunity makes social media one of the most important types of advertising in use today. It's also one of the most cost-effective since most social media sites charge only small fees for their social ads. For that matter, there's no cost to simply operating a business page on a social media site, which lets you post content, engage with your customer base, and more.
Additionally, you can customize your advertising by including videos, carousel images, and other relevant content to increase engagement. You'll also receive reports on how well your ads are performing, so you can make adjustments as needed.
3. Native advertising
Native advertising is actually a subset of digital advertising and can also be found on social media sites. These native ads are designed to blend in with the rest of the content on a web page or social media newsfeed. This design means that they may not look like ads at all but might feature a blog post containing tips that your target customers would find valuable.
Native ads are designed to draw in potential customers and then offer some sort of call to action that communicates the features of your company or brand.
4. Email advertising
Email advertising works a bit differently from other types of online advertising. Using email advertising depends on you having access to a customer database. You can capture customer data through promotional offers, contests, or your eCommerce platform.
Modern email advertising is typically focused on repeat business. For example, you might send an email advertisement to your entire customer list to promote an upcoming product or sale.
You can also combine your email marketing efforts with other types of advertising. For example, with the right email marketing platform, you can include video ads or other important content in your emails to encourage better engagement.
5. Mobile advertising
As smartphones continue to dominate, mobile advertising will become increasingly important. In 2021, 56% of all web traffic came from mobile devices.
Like "online" or "digital" advertising, mobile advertising is an umbrella term that includes a variety of different types of advertising methods. Mobile advertising can include:
Mobile display ads/banner ads
Video ads on mobile devices
Mobile ads that encourage users to download an app
Text ads
Additionally, mobile ads can also adapt to other forms of digital advertising. For example, you can promote social ads that only appear on mobile devices, which can likewise be used to promote your company's app.
6. Print advertising
With print ad revenues in steady decline, this particular strategy may not be as attractive as the low-cost digital alternatives. It's hard to measure the success of print advertising since it doesn't generate the measurable "clicks" of other types of advertising.
But print ads still have their place, especially for businesses seeking to reach local residents or those who aren't as digitally savvy. You can purchase ad space in your local newspaper or on the back cover of a magazine.
Here's a tip: combine your print and online advertising strategies by including a QR code in your physical ads. This way, readers can use their smartphone to scan the code and go directly to your website or social media page.
7. Outdoor advertising
Like print advertising, outdoor advertising (or "out-of-home advertising") can help you connect with local consumers through eye-catching signs and displays.
Out-of-home ads can take many forms, including:
Billboards
Public transit ads
Flyers
Space is usually limited with these types of ad formats, but at the very least, you can get your name out there and boost brand awareness in your local community.
8. Direct mail advertising
Direct mail is another great way to connect with local consumers. While using "snail mail" might seem like a thing of the past, direct mail can still be a great way to distribute flyers, put coupons into consumers' hands, or promote upcoming sales.
Like print ads, you can augment your direct mail ads by driving viewers to your website. You may even find creative ways to capture customer data to use for future email marketing campaigns or other strategies.
9. Broadcast advertising
Broadcast advertising relies on TV ads and radio spots to promote a brand and its content. This approach can help you connect with viewers who aren't necessarily searching for your products or services.
For an even more extensive reach, consider advertising on a popular podcast. With so much content out there in the podcast community, you might even be able to find a podcast that appeals to your target market.
10. Product placement
Everyone alive in the 1980s remembers the spike in sales of Reese's Pieces candy after the release of the E.T. movie. Product placement is a subtle form of advertisement where a company's products are featured in a film or TV show. The idea is simple: viewers see the product and are influenced to buy it.
Admittedly, small businesses are unlikely to find themselves featured in the next Hollywood blockbuster. But consider how you might take advantage of local events or local influencers to promote your brand.
For example, if there's a major public event in your area, offer the organizers complimentary refreshments, preferably with your business logo attached. Event attendees will see your brand in use at this event and may be influenced to use your products or services in the future.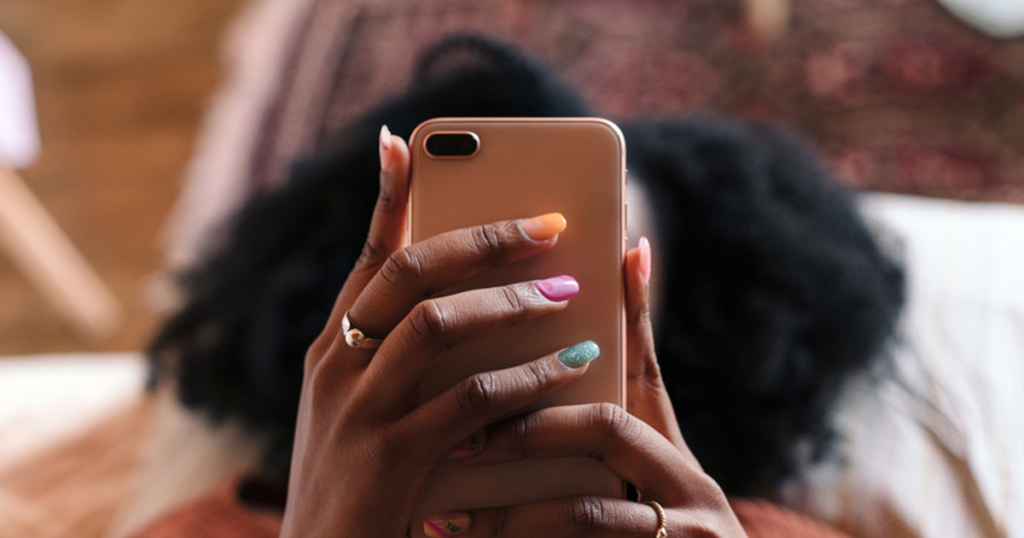 Tips for your next advertising campaign
With so many different types of advertising platforms, how can small business owners make the most of their ad campaigns?
Define your goals
Before you design your next online or video ad, spend some time thinking through your goals. What are you hoping to achieve through your advertisements? Common goals might be to:
Increase sales
Capture customer data
Generate more social media followers
Setting specific goals will help advertisers evaluate the effectiveness of their marketing campaigns. For example, if you struggle to achieve your goal, it may be time to switch tactics.
Drive traffic to your website
Find creative ways to drive traffic to your website. Your website will provide visitors with content that showcases your unique products or services and can communicate important information regarding upcoming promotions and events.
Surprisingly, 36% of small businesses don't have their own website. Smaller businesses, in particular, report that they believe their business is too small to have one.
But there are a number of easy-to-use website builder tools available today, all of which can help you create a professional, stunning website that can increase sales and boost performance across all of your core processes.
Know your audience
Your target audience makes a big difference in which ad platforms you use for your business. For instance, you'll want to choose the social media platform that makes sense for your customer base. While Facebook offers a broad approach, you might connect with younger audiences with Instagram, where 60% of users are under the age of 30.
Time your digital ads
Timing is everything. Obviously, you'll want to time your seasonal promotions with the calendar year, but don't stop there. Study your yearly financial reports. Are there seasons of the year when you experience a slump? If so, you can schedule advertisements during these periods to increase sales during your historic lulls.
Use images and video
Advertisers have discovered that social media posts that contain images generate 42% more clicks than those without. When posting ads on your social pages, make sure to use high-quality images that stand out as users scroll through.
Video ads are also effective forms of communication. A high-quality video can often be more engaging than reading a wall of text, and younger generations prefer video to print content.
Measure and adapt
Finally, one of the most important things is to evaluate your advertising strategy as often as possible. Did you meet your goals? Are you adhering to the budget? Have your ads resulted in more revenue?
If your advertisements aren't achieving your goals, it may be time to reframe your strategy. Different ad content or a new platform may be needed in the future, or you may need to adjust your business goals to align with your ad performance.
Optimize your small business with Invoice2go
Invoice2go is the go-to tool that helps you send invoices and get paid quickly. Optimize your cash flow with easy invoicing, multiple payment options, expense management, and much more.
Try it free today. When you sign up for a free trial, you'll have 30 days to explore our core services, which can change everything about how you send invoices, accept payments, and grow your core business.
Frequently asked questions
The marketing world can be a lot of fun. But it can also generate a lot of questions. Here are answers to the top questions about today's marketing trends:
How much do PPC ads cost?
Unfortunately, there's no one-size-fits-all answer to this question. The cost of Google ads can vary by industry, customer lifecycle, and how well you manage your account.
The good news is that "pay per click" delivers what it promises: you only pay when consumers actually click your ad. Depending on which PPC service you use, you can even set limits on how much you're willing to spend, which will remove your ad once you've reached your budget.
How do I display ads on other websites?
If you want to find websites that serve ads, you can work through what's known as a display ad network. Some of the more well-known networks include:
Google display network
One by AOL
SiteScout
AdKnowledge
Exponential
Of course, you can also approach locally-run websites and blogs. Displaying a badge for your local business might give you increased exposure and also help you connect with other business owners in your area.
What marketing strategy works best for younger consumers?
Younger consumers gravitate toward images and video. For Generation Z, video content is king. Business owners who wish to connect to rising generations will need to maintain a focus on high-quality images and video and adapt to the increased demand for multimedia content.