What is an ACH bank transfer?
8 minutes
ACH (or Automated Clearing House) bank transfers have grown in popularity and have been found to be the preferred payment method among many consumers and businesses. So what is ACH bank transfer and how does it affect you?
ACH bank transfers are sometimes called direct deposits, funds transfers, ePayments, bank payments, and ACH payments. These ACH transactions refer to the transfer of money electronically from one bank account to another bank account using the Automated Clearing House (ACH) network.
Many business owners and consumers already experience the convenience, affordability, and ease of ACH transactions without even realizing it.
These are some ways ACH bank transfers may have already touched your life:
Your salary is automatically deposited to your bank account on payday
Direct Deposit Payments for utility bills or subscriptions
Transferring money between bank accounts using different banks' websites
Setting up recurring bill payments to automatically pay your mortgage or car loan monthly
ACH transfers are far more common than you might realize. According to NACHA, in the US in 2020 alone, over 27 billion ACH transfer transactions worth more than $62 trillion were made.
How does an ACH bank transaction work?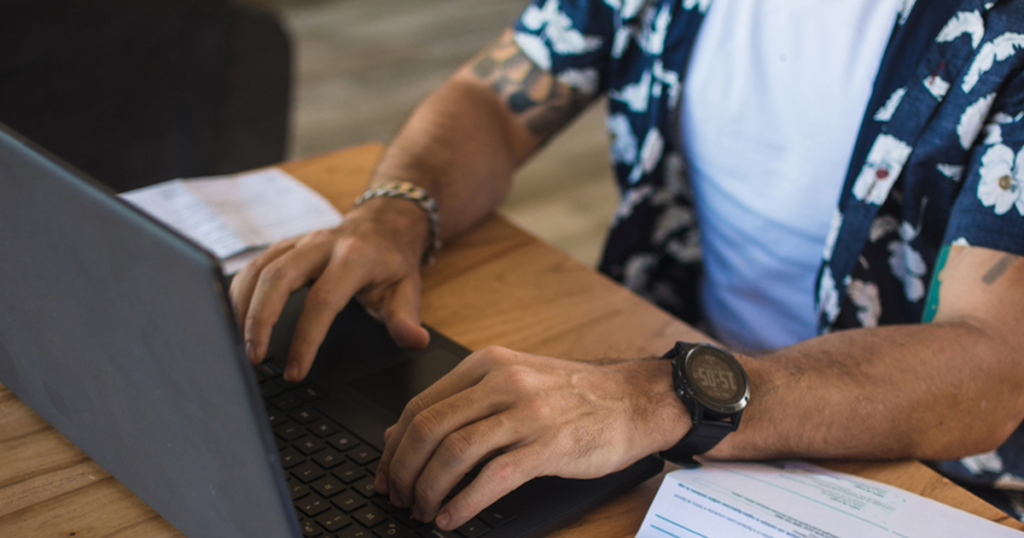 Here's a typical scenario:
Sally Constructions hires Northwestern Window Cleaning on a small project that costs $2,500. Northwestern invoices Sally constructions with an ACH payment option selected as the payment method.
Sally Constructions authorizes their Wells Fargo (OFDI or Originating depository financial institution) bank account to make a money transfer to Northwestern as payment. 

They might do this by scheduling a payment to Northwestern's Bank of America account from their Wells Fargo account or have an accounts payable system where they put in the payment and bank details
Either way, the payee has to put bank account information like their account number and routing number.  

In this scenario, Sally Constructions instructs Wells Fargo to send the $2,500 electronically from their banking account to Northwestern's account at Bank of America (RFDI or Receiving depository financial institution) at a scheduled date.
On that date, Wells Fargo Bank debits $2,500 from Sally Constructions' bank account. 
Wells Fargo Bank then sends a secure encrypted message through the ACH network giving instructions to Bank of America to credit Northwestern's account with the same amount.
More than a hundred million transactions take place this way in batches two to three times, on each business day in the United States. Since these transactions take place electronically with no paper money moved, payments can happen within hours or even on the same day (also known as same day ACH payments)
If you've got a small business or you're self-employed, having payments arrive within a day or two beats waiting for the check in the mail. Or worse: driving around town picking up payments and standing in line at the bank to deposit checks or cash. You could be using that time to focus on your next job. 
How much do ACH bank transfers cost?
Fees and charges depend on the bank account
Most banks don't charge a fee for receiving funds through ACH transfers to the same bank, or even for transfers to other banks. 
Charges typically apply if you self-serve and do transfers yourself through your bank's online banking website. 
If you call your bank's customer service line or visit a branch to request an ACH transfer, your financial institution may charge you for the added personal service too.
Some banks offer accelerated same-day ACH transfers, meaning the receiver can access the funds sooner. 
These usually incur additional costs. Again, check with your financial institution or bank regarding this.
Merchants – like Invoice2go, a Bill.com company – that accept and process an ACH payment typically pay for the service instead of the payer or consumer. 
ACH payments through Invoice2go are free regardless of the payment amount. This makes ACH transfers (called Direct transfer in the app), ideal for big invoices. For example, invoicing a client say $5000 with ACH payments enabled would incur zero fees. 
The different types of ACH payments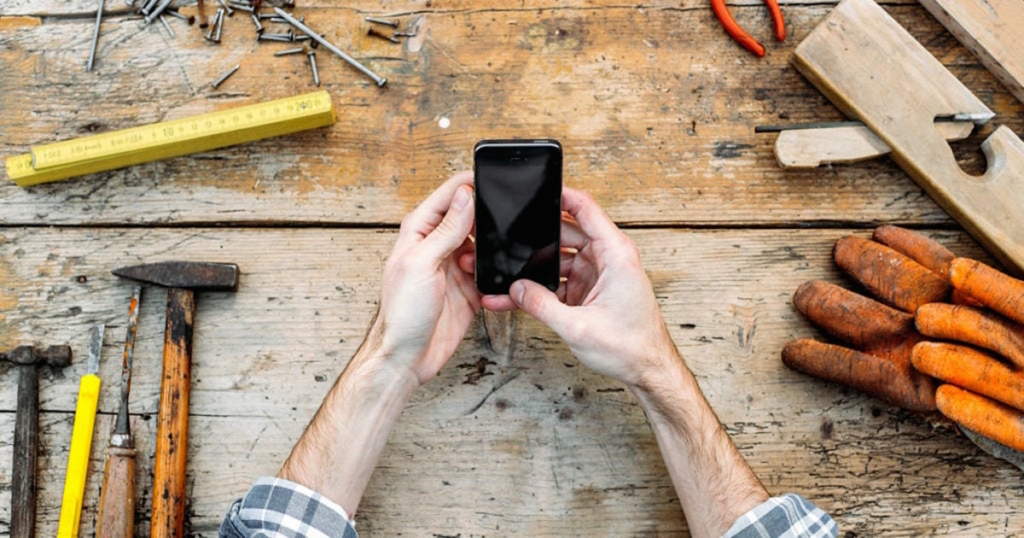 There are two types of ACH transfers 
Initiated by the recipient with authorization from the account owner (ACH debit), it is the most common type of ACH transfer.

Sent by the account owner or invoicer (ACH credit). Examples include getting paid by an employer through direct deposit or receiving government benefits, such as Social Security. 
Our Sally Constructions example earlier on was an example of an ACH credit transfer.
How long does it take to process ACH transactions?
ACH debit
Transactions take place when you set up one-time or recurring direct payments with a company. 
Since the receiver initiates the money transfer, this is sometimes also known as a "pull" transfer.
Some businesses might offer the option to pay them by eCheck. Doing so authorizes the organization to credit money from your account.
Many payers like ACH debit transfers because they're automated, and deductions often take place before the invoice due dates so they don't incur late payment fees.
ACH credits
What is it?
ACH credit transactions let you send money from your bank account to another person's or organization's account. Since you're sending money from your account, this method is sometimes known as a "push" transfer.
Benefits and drawbacks of ACH credits
Although ACH credit transactions offer more control in terms of how much and when to pay a bill, they require more manual handling. You need to log in to your bank first. Then you have to enter the payment amount, the account details of who you're paying, and schedule the payment.

For business owners, receiving ACH payments into bank accounts can get overwhelming. Reconciling invoices and payments gets even more challenging when there are numerous unpaid invoices and payments received from different clients directly into their bank accounts.
The Invoice2go app allows merchants to seamlessly offer ACH debit and credit while enjoying auto-reconciliation of payments with invoices.Invoice2go's U.S. customers who qualify can choose to offer this payment option to their clients. To enable it in the app, navigate to Settings > Client payment options > Accept direct transfers in the Invoice2go app.
What's the difference between an ACH transfer vs a wire transfer?
Although ACH transfers sound a lot like Wire transfers and share some similarities, they're different in terms of speed, cost, security, and process.
ACH transfers

Steps to send an ACH payment
You typically need to login into your bank and enter the routing and bank account numbers of the person or company you're paying. 
Businesses with an accounts payable system can enter these details there as well.
Usually, the next step involves scheduling the payment and authorizing your bank or payable system to take care of the payment.
How long does it take?
ACH payments generally take 1-3 business days. March 2018 rules make it possible now for most ACH payments, including payroll and transfers between accounts, to process the same day.
How much does it cost?
Fees are typically low compared to credit card payments. With Invoice2go Money, bank transfers cost $0. 
Wire transfers
Steps to send a wire transfer
You need to provide both the sender's and the recipient's account holder names, bank names, account numbers, and ABA routing numbers to the transfer provider.
How long does it take?
Wire transfer is ideal when speed is critical as they can be completed in a few hours or often even in minutes.
How much does it cost?
Fees are usually higher than ACH fees and can cost about $25 to send and $15 to receive. International wire transfers can cost upwards of $40.
These are only rough guides. You'll need to check with your wire transfer provider for their exact charges.
| | | | | |
| --- | --- | --- | --- | --- |
|   | Paper Checks | ACH Credit or Pushed Bank Transfer | ACH Debit or Pulled Bank Transfer | Wire Transfers or 'Bank Wire' |
| What is it | Written, signed, and handed over by payer, or mailed through USPS | Bank-to-bank transfers, sent by the payer | Bank-to-bank transfers, initiated by the organization or merchant that needs to be paid | Money transfers sent by a person or organization to another person or organization |
| Network | All banks and financial institutions | ACH | ACH | SWIFT or Fedwire (Federal Reserve) |
| Details needed | Payee's name | Payee's full name, routing number, account number, and bank name | Payer's authorization provided via their bank's website (sometimes called banking portal) | Payee's bank account details |
| Time taken | 2-3 business days to clear, not including handling, dropping at the post box, transit time, and queueing at banks which can take up to 2 weeks | 1-3 business days, expedited payment possible within 1 day with some banks, for additional fees | Next business day | Almost immediately |
| Cost | Free to send and receive. Fee to payer if check bounces. Cost of the checkbook depends on the payer's account features | Free to receive and send, if business banking accounts include this option. |   | $15-$40 to send. Around $10 to receive |
| Security | Checks can be forged if stolen, or bounced if payer has insufficient funds | Account details can be stolen and used for fraudulent purposes | If the payee is trusted, they can withdraw funds at any time | Safe when done through bank accounts, and as long as the bank accounts are secure |
| Effort  | Easily accessible, but many delays in receiving payments | Initial setup involves entering payee's account details | Only needs to be set up once.  | Difficult to retract or pull the funds back if incorrectly sent or sent to wrong parties  |
| Reversible? | Small window to stop the check, but at a fee | Yes. Only in limited circumstances | Yes. Only in limited circumstances | Usually not |
| Restrictions |   | Amount limits. Not available for international transfers usually | Amount limits. Not available for international transfers usually |   |
The bottom line about ACH payments
Whether you're a start-up, in a growth phase or you're running an established business, the convenience and speed of electronic payments make a lot of sense. The time and effort you'll save not chasing payments or balancing the books is time you can spend securing the next job.
With Invoice2go, merchants can fire off invoices while on the move, directly from the mobile app. You can set up auto-reminders for your clients if you wish, and flag payments that are late. Invoices and online payments from credit cards and ACH payments (known as 'direct transfers' in the app) are also automatically matched. It's like having an accounts team on your smartphone.