The best digital marketing tools for small business
9 minutes
According to a recent study, roughly 50% of small businesses lack a comprehensive marketing strategy. If this sounds familiar, don't sweat it. With the sheer number of digital marketing tools currently available, you'll have no trouble reaching your target audience. Here are some of the top digital marketing tools that you can start using today:
Website builders 
Every digital marketing strategy starts with a great-looking website. In many cases, you'll be seeking to drive customers to your landing pages so they can learn more about your products and services.
Ideally, your website should be clean and modern and rely on "responsive" web design, meaning it looks good on both desktop computers and mobile phones. Your content should be clearly organized so that your customers have no trouble finding what they need.
There are many free tools available that let you create professional-looking web pages. But some of the best tools let you put everything in one place, helping you insert contact forms, manage reviews, and more.
SEO tools
Search engine optimization (SEO) is a strategy that helps you rank higher on the results pages of modern search engines. More specifically, SEO optimization seeks to ensure that your web content contains the right keyword phrases and link structure to improve your online ranking.
For example, if your small business is a restaurant, then your SEO strategy might focus on using keyword phrases that customers might use, such as "restaurants near me" or "best Italian food in San Francisco." The trick is to perform the right keyword research so that your business pops up in a Google search ahead of your competitors.
To a limited degree, you can do some of this work on your own. But an SEO tool can help you with keyword research and pinpointing broken links to assist you in getting discovered by popular search engines. SEO tools can also help you analyze your performance, enabling you to optimize your web content.
Content marketing tools
A good content marketing strategy connects your customers with your small business information. The best small businesses rely on a variety of content types, including:
Landing pages
Blog posts
Videos
Podcasts
ebooks
Content marketing tools offer something called a "content management system," which helps you create blog posts and keep your content organized. A content marketing tool also helps you evaluate the performance of your blogs and videos and shows you areas where you can improve your content marketing game.
To be clear, your content marketing strategy won't exist in isolation. Small businesses will integrate their posts and videos into their other marketing efforts, such as sharing relevant content on their social media channels or email marketing campaigns.
You can also combine your content creation skills with your SEO strategy, ensuring that your blog posts and web content rank highly when customers put the right keywords into the Google search bar.
Email marketing tools
Email marketing is a straightforward strategy where you simply contact members of your mailing list with news and direct product offers. Even in an age of social media, email campaigns can still be highly effective, especially when you and your marketing team work together to create personalized emails that also promote a sense of urgency.
This effectiveness means that email marketing remains a powerful marketing tool and is well worth your investment.
Some email marketing platforms (such as MailChimp or Constant Contact) offer a free version, where you can choose from a library of custom templates and manage your mailing lists.
But like any free tool, you'll have limited access to advanced features that let you analyze things like your "open rate" (how many people opened the email) and the "click-through rate" (how many people clicked a link inside the email).
You can also create different email campaigns for different customer segments. For example, if you're pursuing new leads, you can design an email marketing campaign aimed at converting new customers.
At the same time, you can design another email marketing campaign to reach existing customers and prompt them to return. The right marketing tools give you the flexibility to adapt and customize, improving the success of your digital marketing efforts.
Social media tools
For today's small businesses, social media has become the new marketplace. "Social media marketing" is an umbrella term that refers to building your social media presence and connecting with your customer base.
But with so many social media platforms to manage, small business owners can sometimes be overwhelmed with keeping track of their social media posts and pages.
Social media tools are designed to help you manage your social media accounts and measure the success of your social media campaigns. They can connect to various social media channels, providing an integrated dashboard that lets you manage your social media content and schedule posts on several different channels simultaneously.
Some social media tools offer a free version to post content directly to your social media page. However, the free version typically limits the number of social media posts you can make. It often pays to invest in a social media tool that helps you manage your social media campaigns and provides feedback on your social and content marketing strategy.
PPC tools
Pay-per-click (PPC) is a digital marketing strategy where you create an ad, then pay a small fee each time a user clicks on the ad. For example, Google Ads (formerly known as Google Adwords) is one of the more popular PPC marketing platforms, though small businesses can pay for ads on various search engines and social media platforms, such as Bing Ads.
The advantage of PPC marketing is that it's one of the most cost-effective online marketing tools when optimized correctly.
Many PPC tools assist with keyword research so you can make the most of every campaign. And by driving users back to your website, this marketing tool enables you to generate new customer leads while increasing your brand recognition.
In addition to the tools mentioned above, much social media PPC marketing allows you to choose from different types of PPC content, including text posts, videos, and more. And as with any PPC tool, you'll only pay when users interact with your content, which lets you evaluate the effectiveness of your digital marketing campaigns.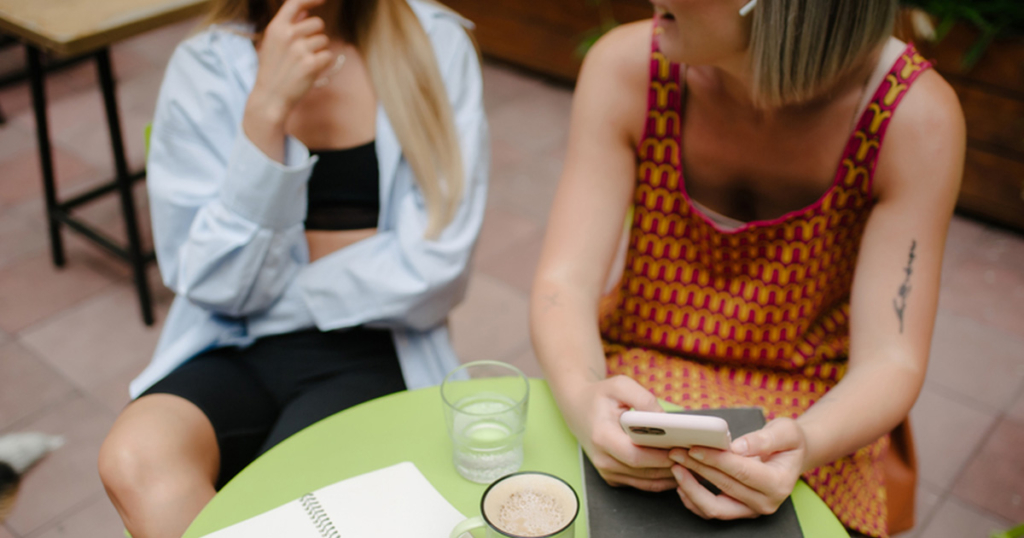 Instant message marketing tools
Few things are as personal (or as instant) as a text message. Some small businesses are making inroads using instant message or text message marketing to communicate with their customers.
To do this effectively, you'll need a text messaging platform that allows you to generate a "mailing list" (i.e., a list of customer phone numbers) and then send out quick text messages to remind customers of sales, new products, and more.
Admittedly, this can be a trickier approach than other digital marketing channels, and it's best to rely on an instant message marketing tool for existing customers rather than use it for lead generation.
Still, instant messaging can be a good way to send quick reminders to your loyal customer base, and the nature of text messaging can make this method feel a bit more direct and personal compared to mass emails and social media posts.
Data tracking tools
Data tracking tools allow you to sharpen your digital marketing skills by learning more about your customer base. Modern data tracking software can provide valuable insights into your customers' spending patterns or how they interact with your website.
To be clear, data tracking tools are different from analytics tools. Platforms like Google Analytics are designed to help small businesses evaluate the success of their marketing strategies and monitor web traffic. Data tracking tools, on the other hand, are focused primarily on the customer.
Ideally, you can use the information you gain from online marketing tools to design future marketing campaigns, though this customer data will likely shape the way you think about your business as a whole. Because of the high-value information gleaned from these business tools, they may be one of the most valuable marketing tools for small businesses today.
Analytics tools
Marketing analytics tools allow small business owners to monitor and forecast their digital marketing strategies, providing insight into the return on investment marketing provides and shaping future strategy.
Many marketing tools on this list have a reporting feature built into the program. For instance, when you run an ad through your social media account, you'll receive a report summarizing your performance over a given period.
Google Analytics
Similarly, your website builder will likely feature a dashboard that analyzes your web traffic over a given period. Other digital marketers have come to rely on services like Google Analytics, a popular tool for measuring web traffic and conversion rates on the web.
Google Analytics is a free tool that not only measures your web traffic but will also highlight where your visitors come from and how they behave once they land on your website.
Don't overlook the significance of digital marketing tools like Google Analytics. Technically speaking, they don't actually help you get the word out about your small business, but they can help you critically evaluate your digital marketing strategies and determine how well you're meeting your goals.
Customer review tools
One of the best small business marketing tools is simply word of mouth from your past clients. Customer review tools allow your customers to evaluate your business, leave a numerical score and write a brief review of their experience.
As a small business owner, you can use a customer review platform to screen reviews before they officially go public. You can even select the best customer reviews to display on your company website or social media page.
Responding to negative reviews
If you get a negative review, you'll have the opportunity to address the customer's complaints before the review becomes public. This setup ensures you have complete control over your online reputation and helps you remain connected with your core customer base.
Customer relationship management (CRM) tools
Customer relationship management tools are not actually a new type of small business marketing tool. Instead, think of a CRM platform as a dedicated tool that integrates multiple marketing tools for small businesses.
For starters, the communication tools built into modern CRM platforms already help you juggle your clients and can be especially helpful for small businesses that rely on appointments, such as beauty salons and wellness centers. But a good CRM system will also include digital marketing tools that enhance how you engage your target audience.
What can a CRM do?
Small businesses can rely on CRM software for services such as:
Building their website
Email marketing
Lead generation
Social media management
Advanced reporting features for Google Analytics
Managing customer reviews
While every CRM platform is slightly different, they share a goal of integrating all of your digital marketing tools into a simplified, centralized platform.
Project management tools
Project management tools are not technically marketing tools in the traditional sense, but they can still be a helpful addition to your business arsenal.
Modern project management software can help you and your employees stay organized and on the same page. You and your team can collaborate on projects, share data, and use your project management to devise a comprehensive marketing plan for both online and offline campaigns.
Depending on your service, you may be able to integrate your project management platform with your other online marketing tools to schedule posts on your social media accounts or evaluate marketing data.
The best marketing strategy tools for small businesses
Many of these digital marketing tools can be great additions to your larger library of business software. Invoice2go offers some of the best tools for small businesses, allowing you to create websites, send invoices, receive payments, and much, much more. Our mobile app features state-of-the-art reporting features that let you manage just about every part of your small business.