What is small business insurance and why do I need it?
9 minutes
Small business owners understand just how much passion and energy it takes to start their own company. They also understand the need to protect their business (and themselves) with a small business insurance policy.
As a small business owner, you may already have some type of insurance policy in place. But it's essential to assess your insurance needs yearly to ensure that you protect your investment and your employees. This guide will give you an overview of how small business insurance works and the types of business insurance products available today.
What is small business insurance?
You've heard the old saying, "Hope for the best but plan for the worst." Small business insurance protects you and your business assets from financial loss in an accident or traumatic event.
Really, it's no different than the insurance policy you may already have on your home or automobile. It's just that in business, you face greater possibilities of an accident, crisis, or lawsuit.
Additionally, the specialized equipment or commercial property you rely on as part of your business has a high dollar value. Small business insurance protects you financially should the worst happen.
Why do I need small business insurance?
You're federally required to carry business insurance if your company has employees. But there may be various other circumstances in which you may be asked to carry some type of insurance policy. These circumstances might include:
Your lender asks you to purchase business insurance before approving your loan
Your landlord requires proof of insurance to occupy commercial real estate
Your job requires a professional license, which may require liability insurance
These considerations are to say nothing of the circumstances in which you might actually need to access your small business insurance policy. What does small business insurance cover? Small business insurance can protect you from such events as:
Fires
Floods
Vandalism
Theft
On-the-job injuries to employees
Data breaches
Personal injury lawsuits
Of course, the exact coverage will depend on the type of small business insurance policy you purchase, each of which has varying degrees of coverage. Your broker can also customize most policies for your specific business needs.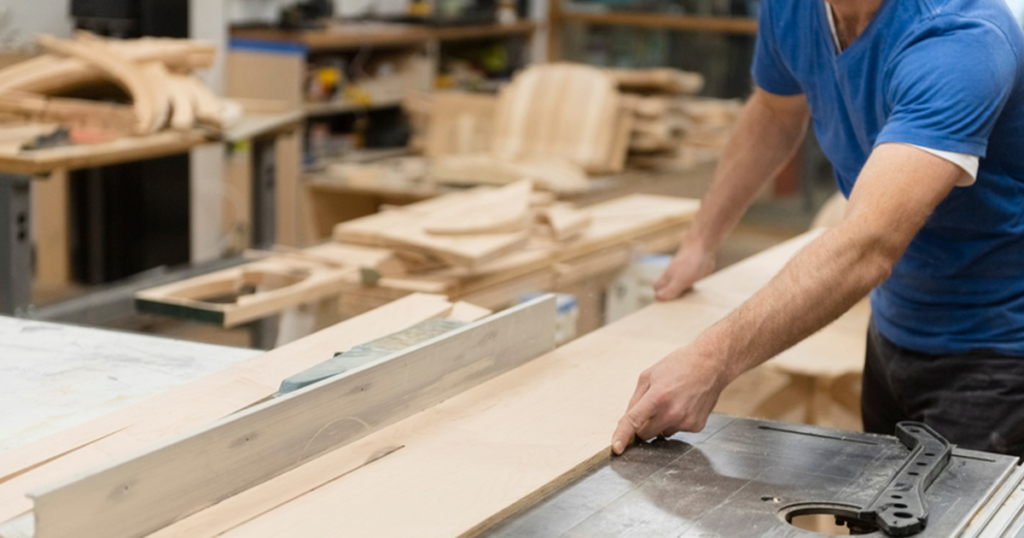 Types of business insurance
Small business owners will find no shortage of small business insurance products on the market today. Some of these policies are of a highly specialized nature. However, the following are some of the most common types of business insurance that apply to a variety of small businesses:
Business liability insurance (general liability)
Business liability insurance (also known as general liability insurance) can provide coverage for claims relating to:
Bodily injury to someone else
Property damage to another person's belongings
Personal injury, including libel or slander
For example, if a customer slips and falls while in your store, general liability insurance will pay for their medical expenses and any property damage that occurred directly from their interaction with your business.
Most small business owners can benefit from a general liability insurance policy. But you can modify general liability insurance through additional riders (e.g., fire, flood) designed to offer customized coverage for your small business.
Product liability insurance
Product liability coverage protects against claims that a product your business made or sold caused injury or property damage to another party.
Depending on your insurance company, this may be an add-on to your general liability insurance policy. But it's also not uncommon for small business insurance companies to offer this product as a stand-alone policy.
Professional liability insurance (errors and omissions insurance)
Professional liability insurance protects business owners who provide professional services to their clients. This type of insurance protects you if you make a mistake in the services you provide, which is why it's also known as errors and omissions (E&O) insurance.
This type of insurance policy can protect you from claims regarding:
Mistakes and errors
Negligence
Inaccurate information or advice
Personal injury (including advertising injuries such as libel or slander)
A professional liability insurance policy is ideal for those who provide professional services, such as engineers and lawyers who provide professional advice to their clients.
Workers' compensation insurance
Workers' compensation insurance (also known simply as "workers' comp") is designed to cover medical expenses if one of your employees becomes injured on the job. In some cases, workers' comp can compensate the employee for lost income as a result of the injury. If an injury results in death, the policy can also pay death benefits to the employee's family.
Proper workers' compensation insurance is a common policy for business owners who have employees. Like general liability coverage, this policy can be further tailored to your specific business.
Disability insurance
Workers' compensation coverage applies to liability claims for injuries that occur in the workplace. Disability insurance covers injuries that occur outside of work.
This insurance policy can be either short-term or long-term and helps cover the affected employee's lost wages or medical costs. If you have employees, you'll be legally required to carry this type of insurance policy.
Cyber liability insurance
Cyber insurance provides protection against cyber-attack. This specialized policy assists you with legal costs and the cost of investigating the source of any data breach. This coverage is beneficial for eCommerce business owners, but any small business owner can benefit from protecting their financial data and customer information.
Commercial property insurance
Similar to your homeowner's insurance policy, commercial property insurance protects the physical building that your business occupies and any surrounding property. Business property insurance can cover both the exterior and interior of your commercial space. It can even apply to any lost or damaged inventory due to a covered event.
Pay careful attention to the fine print of your commercial insurance policy.
Your insurance company may offer you the replacement cost of your damaged property, which means that they'll pay whatever it takes to replace or repair damaged items. But your insurance provider may only pay for actual cash value, which means they'll deduct the depreciated value from your final insurance settlement.
Commercial auto insurance
Commercial auto insurance covers any vehicles that you use for your business. Similar to your personal automobile coverage, commercial auto insurance can have three forms of coverage:
Auto liability coverage: Covers medical expenses/legal fees after an accident
Collision and comprehensive coverage: Covers the cost of repair to company vehicles
Uninsured motorist coverage: Covers damage caused by a driver without insurance
Commercial auto insurance is legally necessary if you regularly operate a company vehicle. Some states may even have additional requirements regarding the type of commercial auto coverage you must carry.
Business owner's policy (BOP)
A business owner's policy is basically a way to combine other insurance types into one package. Business owner's policies typically include:
Commercial property insurance
Business liability insurance
Business income insurance
So for example, if you have a fire or flood that damages your business, a BOP will pay for the damages and supplement your employees' incomes until you're up and running again.
Your insurance company may also allow you to customize your BOP based on your unique needs, so check to see what's right for your small business.
Employment practices liability insurance (EPLI)
This specialized policy protects small businesses from lawsuits resulting from alleged discrimination, harassment, or wrongful termination.
It's not uncommon for insurance providers to include EPLI as part of a BOP package (see above), though you may also be able to purchase this policy separately.
Home-based business insurance
Many small business owners start their companies out of their homes or garages. If you run your own business out of your home, you may look into a policy specifically designed for home-based businesses.
H0me-based business coverage works similarly to commercial property insurance in that it will cover you in the event of damage or liability due to your normal business operations. Even if you have a business elsewhere but rely on a home office, this is a helpful policy to invest in.
How to buy small business insurance
With so many options, buying small business insurance might seem daunting. But the process is simply about finding the right coverage for your specific needs. Remember: the best small business insurance policy is the one that fits your business, rather than one that includes a lot of policy points that don't apply to you.
Assess your insurance needs
Start by thinking through the types of coverage you need. What are your priorities? Workers' comp? Business property coverage? It may even help to make a list of your needs, which you can share when speaking with a prospective insurance company.
Find a trustworthy agent
Even a casual internet search will turn up loads of business insurance providers. In just a few clicks, you can even get a customized quote.
But you'll also want to find a company where you can work with an authorized agent. The best small business insurance might actually be found with a provider in your geographic vicinity — that way, you can contact them easily with questions or claims.
Shop around for the best rates
On the one hand, you don't want to skimp when it comes to your insurance coverage. But you'll also want to pay competitive premiums.
Take the time to compare the specific benefits each company offers, as well as the rates associated with each. If you decide to go with a business owner's policy, you may be able to find a company that offers competitive rates for the package you need.
Repeat the process every year
As your business grows, your needs will change. Every year, you should plan to sit down and re-assess your insurance needs. You may find that you need to augment your policy, or you may even be able to negotiate better terms if you've been a loyal customer.
Focus on what matters
Invoice2go provides small businesses with the tools they need to thrive in the world of business. No matter your industry, our invoicing and reporting software can streamline your administrative needs so you can focus on growing your core business.
When you're ready to see what our products can do for you, sign up for a free, 30-day trial.
Frequently asked questions
While your insurance provider should address policy questions, here are answers to some of the most common questions about business insurance:
Do you have to insure your small business?
Legally, the federal government requires you to purchase business insurance when you either (1) have employees or (2) use a commercial vehicle.
If you have employees, you'll need to purchase, at a minimum:

- Workers' compensation
- Unemployment insurance
- Disability insurance

Additionally, your individual state may have additional requirements, and in some cases, your landlord or lender may request that you carry a specific type of policy.

If you operate a company vehicle, you'll need a policy covering vehicles used for business purposes.
Is doing business without general liability insurance illegal?
Technically, general liability insurance is not strictly required by law, so your business can operate without this coverage. However, laws can vary by state as well as industry.

For instance, many construction businesses or developers are required to carry a liability insurance policy, and you'll likely need to purchase liability insurance if your job requires a professional license.
Can I bundle my personal and business insurance policies together?
It's often possible (and desirable) to bundle different types of business insurance together in a business owner's policy. But in some instances, business owners can bundle their personal and business policies together to save money.

However, it's best to do this while your business is smaller and home-based. As your business grows, you may quickly discover that you need additional policies and riders that demand a specialized business insurer.