How to successfully apply for a small business grant
Small business grants can be a crucial means of supporting your small business, but getting one isn't easy! Depending on your industry, it can be challenging to identify grants you're eligible for and take all the necessary steps to success.
It's our mission at Invoice2go, a Bill.com company, to empower small business owners. This guide will help you find a small business grant based on your industry and walk you through some actionable tips to help you create a winning application. We'll help you identify and overcome some of the more common obstacles applicants face in the process, decoding the fine print to boost your chances of securing the funds you need. 
Psst: We also have a free Small Business Grant Bootcamp mini-course to help you get up to speed ASAP. Check it out here. 
First things first: what is a small business grant?
Simply put, a small business grant is "free" money given to a business entity from a funding source, like the government, a private organization, or a charitable foundation.
A grant isn't a loan, meaning you don't need to pay it back, and it won't affect your company's credit score. But that doesn't mean there aren't restrictions on what you can do with the money. If you don't follow the rules, which could involve submitting receipts or reports, you might have to pay it back. 
Requirements
Most grant programs have stringent eligibility requirements you need to meet before your application is considered. It can't be stressed enough — research grant programs before you apply to ensure you qualify for them. You definitely don't want to waste your time jumping through hoops if you're not a candidate. 
How will you use the money?
Depending on the granting program you apply to, there might also be limits on how you use the money. It's essential to ensure your plans for the money meet the criteria before you spend precious time and energy completing the application.
Once submitted, there's no guarantee you'll get the funds. But if you understand precisely what the organization is looking for and what they prioritize, and confirm your company meets the requirements, you'll at least be in the running.
How to get a small business grant?
Small business grants go to businesses based on a range of factors. Many target minority-owned, women-owned, or veteran-owned companies. Others support social change, innovation, transformation, rural area businesses, or non-profit groups. There are also avenues open to small businesses seeking COVID relief. 
The number of funding opportunities is vast, and finding the right fit for you might be the biggest challenge. Ideally, you want to find programs that speak to you as a business owner and the business area you're looking to improve.
While it's tempting to apply for grant money that has a broad scope, keep in mind that the less focused the criteria, the more applications the granting organization will receive. If you fit into a niche group, though, you're more likely to come out ahead. 
Types of small business grants
To get you started on your search, here are a few small business grant programs sorted into key categories:
COVID-19 small business grants
There are numerous COVID-19 stimulus and recovery grants. Check your state's website for what's available. 
Federal and state small business grants
Some federal agencies also offer small business grants. Search federal government grants based on your industry and location at Grants.gov. They have a searchable database where you can enter keywords and filter criteria, and even offer a chatbot to help you navigate the site, which might make it easier to narrow the field. 
Challenge.gov is a federally endorsed granting program designed to engage and support innovation through prizes awarded to businesses, students, innovators, and researchers across various demographics and disciplines. Essentially, the program supports efforts to solve the major problems the government and American public face, so if your business offers a solution to them, you might find something interesting here. 
GrantWatch.com helps you search and apply for federal, state, and regional grant programs. The free membership option offers benefits such as grant alerts, access to a grant calendar, and the ability to search grants by location, category interests, and funding source type. Meanwhile, the MemberPlus+ paid option includes all the free membership benefits, plus the ability to search grants by keyword, view complete grant information, and immediately start applying for grants through direct links. 
Pricing for the MemberPlus+ tier is $18 for a week, $45 for one month, $90 for one quarter, and $199 for one year. The site is well-organized, easily searchable, and continually updated with new information. So if you're looking for a way to cut through the noise and get straight to the good stuff, it's worth feeling things out with a weeklong membership. 
State And Regional Small Business Grants
Individual states offer their own granting programs, but some also administer federal funds. Since federal small business grants are much more competitive, thanks to a bigger applicant pool, finding something closer to home might yield better results. 
Start by researching what's available in your state and work your way down to the county and municipal levels. The State Business Incentives Database is an excellent resource for state funding, but it requires a paid membership. Although it's not cheap (the basic plan is $362), it's a one-time fee. Be sure to understand all the benefits to determine if it's right for you.
Your local Business Association, Business Development Center, and Chamber of Commerce are there to support you with various business tools, advice, mentorship, and help in finding financial assistance. They provide valuable services at no cost to you, although you might have to become a member to gain access in some cases. Use this tool to find a Small Business Development Center near you. 
Corporate and private small business grants
Federal and state grant programs are just one avenue to explore. Corporations like Visa, FedEx, and LegalZoom run yearly contests or pitch competitions with attractive awards and prizes. Even if you don't win, you could be in line for business recognition, publicity, or other perks. 
You might also consider researching public and private corporations in or adjacent to your industry niche. In some cases, more prominent companies fund startups doing things related to their business area. 
Specialty small business grants 
The NASE Small Business Grant is open to members of the National Association of the Self-Employed. They award one $4,000 grant each month for specific business activities, like hiring, marketing, or expansion. You'll need to purchase a yearly membership to apply right away. If you decide to sign up for monthly membership, you'll need to wait 90 days before you can apply. Sign up for a membership here.
Demographic-based and industry-specific grant programs are available to minority-owned, First Nations-owned, veteran-owned, and women-owned businesses.
The Amber Grant for Women awards $10,000 every month to a woman-owned business. At the end of each year, they choose one of the year's grant recipients to receive an additional $25,000. The eligibility criteria are broad and straightforward, so expect the competition to be fierce! Here's where you'll benefit from a compelling narrative that helps you stand out. Apply here.
The Military Entrepreneur Challenge, administered by the Second Service Foundation, grants up to $15,000 to veterans, spouses of a military service person, or child or immediate family member of a military service person who died while on active duty  to help them launch small businesses. This year's application deadline is midnight Eastern Time on August 21.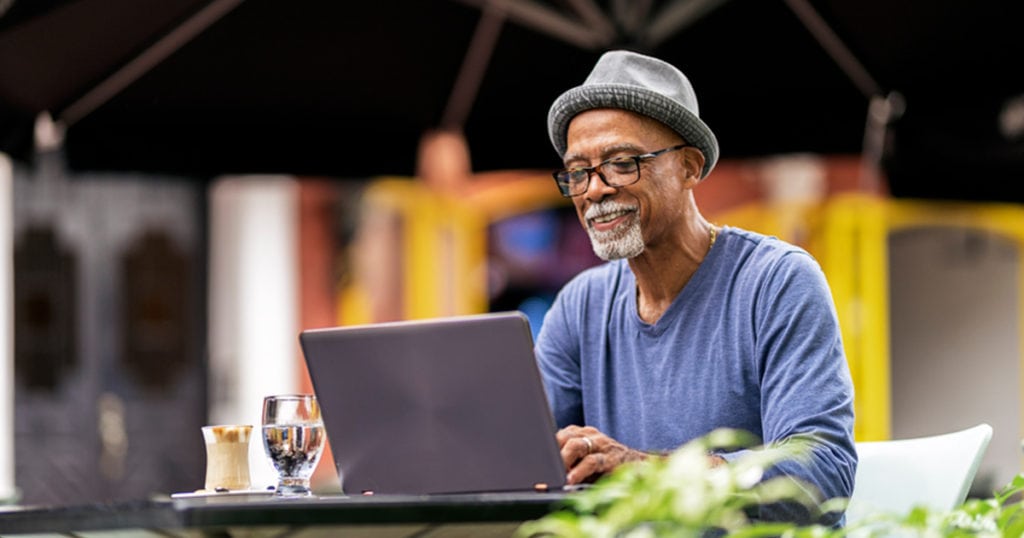 Tips on creating a winning application 
1.  Understand the granting organization's priorities
Part of your grant research and application process should focus on learning about the organization providing the funding. The more concisely you can speak to their concerns, the better your chances of success. 
Say you're seeking a grant from an organization with broad eligibility criteria, but they prioritize submissions from or related to Indigenous people, women, rural residents, minorities, or disabled individuals. If you fit one of these categories or show that your business focus improves these communities' lives, it's to your advantage to articulate these details.
2.  Have a clear business plan
There's more than one reason to have a well-thought-out business plan. Beyond being a tool to help you describe your business focus, prospects, and future goals, it demonstrates that you've done your homework and that your business model is viable.
Business plans help you identify, understand, and work through any potential problems, making them essential for any new venture. Ultimately, by the time you finish your plan, you'll know if the idea is going to fly. For existing businesses, the plan is a dynamic template to expand on. You'll periodically refer to it to gain clarity around long- and short-term goals.
When you're looking for funding, whether it's through granting programs or a small business loan, you'll almost certainly be asked to provide a business plan. If you haven't created one, now's the time. There are plenty of good business plan templates you can download from the web. Don't get too bogged down in the financial details at first — focus on what your company does, who it helps, and what problems it solves.
3.  Write a clear and complete application
Most grant programs are inundated with applications. As a result, grant adjudicators don't have a lot of time for incomplete or ineligible applications. We've spoken a bit about ensuring you're eligible for a grant before applying, but it bears repeating: If you know you don't qualify, don't waste your time!
In the same spirit, if you know you can't submit a complete application before the deadline, don't bother trying. Wait for the next deadline, and ensure you have the required materials ready to go. Rushing through a grant application is a recipe for stress and failure. If you're not thinking clearly, it's easy to miss small but crucial details, which you want to avoid. 
The only thing that's guaranteed to come out of an incomplete or poorly written application is relegation to the rejection pile. You don't appreciate other people wasting your time, so extend the grant adjudicators the same courtesy.
While you're researching your options, make yourself a checklist of what you'll need to submit and have it ready to go. Most programs will ask for very similar documents and details, so keep them organized in a folder on your desktop so you can find and attach them when needed.
4.  Communicate openly with the grant officers
There's no shame in reaching out to grant officers for help with your application. That's what they're there for — to help you succeed! Asking for clarity when you need it could mean the difference between getting in front of the committee and being eliminated. 
The better you understand the process and the goals of the organization you're applying to, the easier it will be to focus your attention on the right things. For example, you might be concerned that you're a new business and don't have any sales. Having a conversation with the grant officer may clarify how essential or unimportant those details are. Sometimes it matters; sometimes it doesn't. Don't sweat the small stuff — but do get to know what the small stuff is. 
Ready to apply?
Whether you're looking for funding to kickstart a new company or transform your existing business, a grant can help. As the world recovers from COVID-19, it's important to plan for a sustainable future, and free money is always welcome.
For more expert advice on how to successfully apply for grants, check out our free mini-course below.