The absolute best freelance invoice software
9 minutes
Operating a freelance business isn't for the faint of heart. As the owner of your own company, you not only have to be the "face" of your business, but you might have to handle a lot of the administrative tasks, as well. Freelance invoice software can enhance the way you interact with clients, helping you to get paid faster while staying on top of your various projects.
But how do you decide which invoicing software platform is right for you? Today, we'll take a quick look at some of the best invoicing software of 2022 to help you find solutions that are right for your small business.
Why do I need invoicing software?
Usually, as a freelancer, you'll provide your clients with a product or service. After the service is completed or the product is sent, you'll send customers an invoice. An invoice is simply a description of your services and a request for payment.
The process is simple enough, but as your business grows, you might find that you need a better tool to create and send invoices for your freelance business and to an increasingly large client list.
Features to look for in invoicing software
Invoice software can be a lifesaver for freelance business owners, automating many of the core tasks of the invoicing process. But it's essential to match the features of your software platform with the needs of your small business. Here are a few features that you might want to consider:
Invoice templates
Save time by filling out an invoice template to send to your clients. The best software platforms will allow you to customize your invoice templates. You may also create your own invoice using an invoice generator.
Electronic payment options
Get paid faster by inviting your clients to pay electronically. The best invoicing systems will allow you to accept payments online, which means you won't have to spend time waiting around for a paper check. Your clients will also appreciate the ease of submitting online payments. Software should also help you keep track of late payments and outstanding invoices.
Recurring invoices
Many freelancers provide regular services, whether it's web maintenance, blog writing, or graphic design. You can use your invoicing software to send recurring invoices to your clients, which will save you the hassle of manually sending an invoice every time you perform the same service.
Automatic payment reminders
Reduce the number of outstanding unpaid invoices by sending your clients automated payment reminders. These automatic reminders can prompt a client to pay their invoice without requiring manual contact each time it happens.
Time-tracking features
Some projects may require you to bill for the time you spend working on a particular project. With this in mind, some invoicing platforms include a time-tracking feature, which lets you easily track and include your billable hours as you're creating invoices.
Unlimited invoicing and clients
Typically, the fees you pay for your invoicing system will allow you to send a set number of invoices per month. But as your business grows, you don't want to keep bumping into these limits. With future growth in mind, make sure your invoicing software has an option to send unlimited invoices to your clients.
Even if you start out with a lower-tier plan, you'll want to ensure that you can upgrade to a plan that allows unlimited invoices as you scale your services.
Best invoicing software for freelancers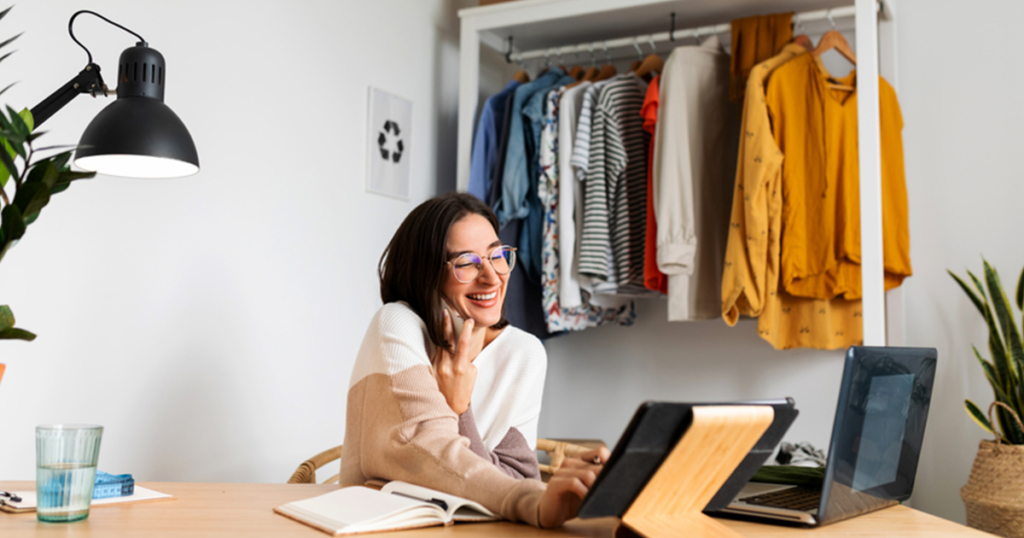 With these features in mind, what is the best invoicing software for 2022? We've reviewed the best invoicing tools and will highlight some of their most useful features.
Best overall: Invoice2go
Invoice2go a Bill.com company combines the best features modern technology can offer to provide invoicing solutions for freelancers and small businesses.
Get a mobile invoicing solutions that allows you to create and send invoices directly through an intuitive mobile app, allowing you to customize documents and showcase your unique brand. Online invoicing software also enables you to send an invoice via email, text message, and even on social media platforms.
This invoice software also features time-tracking abilities. Input can later be recorded as billable hours on your completed invoice, ensuring you get paid for every aspect of the project.
There are also tools to help you to manage your business and send automated reminders to your clients to avoid unpaid invoices and late fees.
Freelancers can choose from one of three paid plans, which range as follows:
Starter ($59.99/year)
Professional ($99.99/year
Premium ($399.99/year)
The premium plan lets users send unlimited invoices to an unlimited number of clients. Total costs translate to just over $33/month with this option.
Best for beginners: PayPal
Since most freelancers already have a PayPal account set up, PayPal might be a great starter option. PayPal allows you to create unlimited invoices for unlimited clients. You can send invoices directly through PayPal's mobile app.
PayPal allows businesses to accept credit card payments and bank payments and through PayPal itself. Though there is no subscription cost associated with this service, standard PayPal fees apply to any money you receive.
The features available through PayPal are pretty limited, however. While you can see your outstanding invoices, the app offers none of the advanced features found by other service providers on this list. PayPal might be a good place to start, but you'll quickly want to find a more advanced solution.
Best basic plan: Invoice Ninja
Invoice Ninja might be a middle ground between the basic features of PayPal and other invoicing apps on this list. Their plan allows you to send unlimited invoices to as many as 100 clients, and you can integrate the tool with over 40 different payment gateways to process payments.
The free plan also includes some basic time-tracking capabilities. However, the company also offers a pro plan ($9/month) that includes more invoice templates and additional features for providing quotes.
Best for POS and online business: Square
Many small businesses already rely on Square for their simple point of sale (POS) systems. But Square also offers features adapted to an online or freelance business.
For instance, Square allows you to build a library of inventory, which you can then use to create invoices to send to your clients. This makes the process much faster and easier, eliminating confusion about the items or services that are included in each invoice.
Square allows you to create unlimited invoices for unlimited clients. It can also:
Send recurring invoices
Schedule invoices to be sent at a later date
Send automatic payment reminders
These features are available for free, though if you want to accept payments from your clients' credit or debit cards, you'll pay 2.9% + $0.30 for every transaction.
Best automated features: Zoho Invoice
Freelancers will appreciate the project management tools built into Zoho's invoicing system. Zoho Invoice allows users to access a series of automated features, including email alerts that go out when a client has an outstanding invoice.
But Zoho is also known for allowing its users to create custom code to automate specific functions, such as adding late fees to overdue invoices. If you're tech-savvy, this can be a great option to consider, though it can also be a dealbreaker to users who would prefer a software solution that's ready to go right away.
Zoho integrates with third-party gateways such as PayPal, Stripe, and Square, so the payment processing fees are dependent on these other platforms. Those looking for free invoice software might consider Zoho's free version, which allows one user to send unlimited invoices to up to five clients per month. The Basic Plan starts at $9.00 per month but allows business owners to send invoices to as many as 50 customers.
Best free invoice software: Wave Invoicing
Wave has already made quite a splash with its free accounting software, but their invoicing tools likewise offer a surprising amount of features for a  free plan.
Wave Invoicing allows users to create, send, and manage an unlimited number of invoices for an unlimited number of clients, all completely free. Users can use Wave's invoicing tools to perform tasks such as:
Sending customized invoices
Creating invoices for recurring billing
Generating estimates
Converting estimates to finalized invoices
Automatically calculating sales tax
Tracking payments
Sending automatic payment reminders
Users can also save time with automatic status tracking and payment receipts. The whole process integrates with Wave's other accounting tools.
Once you set up a free account, you'll also have access to tools for income and expense tracking, bank account and credit card connections, and the ability to handle payroll taxes.
Wave is therefore a surprisingly feature-rich option for those looking for free invoice tools, though like other options, users will have to pay a fee to accept credit cards (2.9% + $0.30 per transaction) or to accept bank payments (1%).
Best project management features: Bonsai
Freelancers looking for a project management tool might consider Bonsai, which offers software and an invoicing app that can integrate multiple business processes in one convenient location.
Bonsai's invoicing tool makes it easy to manage a variety of administrative tasks, including the following:
Creating and managing proposals
Time and mileage tracking
Task management tools
Receiving payments in a variety of currencies
Processing partial payments
Of course, the invoice software also allows you to create professional invoices that you can send to your clients.
Bonsai offers two paid plans, and users can pay monthly or pay for the year. The plans are $19 and $29 per month when paid monthly, though you get the first two months for free when you pay yearly. The higher-tier plan offers extra features to help you with branding and administration, too.
Bonsai also provides accounting and tax services for an additional monthly fee of $10 per month, making this one of the better-invoicing apps available today.
Best accounting features: FreshBooks
FreshBooks is a great invoicing app that provides users with basic accounting features that add value to the product. The accounting software built into this product allows users to create balance sheets, general ledgers and manage other aspects of their business finances.
Using the built-in time-tracking tool, users can use FreshBooks to invoice clients, manage their outstanding invoices, and record billable hours. FreshBooks also offers retainer invoicing solutions, which can be a valuable invoicing feature for freelancers who work in the legal or accounting industries.
Unfortunately, FreshBooks does not offer a free plan. Instead, users will have to choose between two paid plans: Lite and Plus. The Lite plan costs $15 per month and gives you unlimited options for sending invoices, though you'll be limited to 5 clients per month. The Plus plan costs $25 per month and allows you to bill $50 per month.
Sign up for a free trial
Invoice2go has helped countless freelancers, and small business professionals enhance the way they do business. To see how our services can help, sign up for a free trial and enjoy the next 30 days on us as you learn exactly how much invoice software can help you to manage your business.
Frequently asked questions
The following are common questions freelancers ask about the invoicing process and how software plays a role in it:
Is invoice software the same as a payment gateway?
Invoicing software is not the same as a payment gateway. Payment gateways have only one function: they allow you to accept electronic payments from your clients. Some of the tools we've listed above have their own payment gateways (e.g., PayPal), but other services rely on third-party payment gateways to accept payments online.
Is free invoice software really free?
We've included several free invoice software options on our list. Even some of the larger companies offer a free plan. But while you can use free invoice software to generate and send an invoice to your clients, you'll nonetheless have to pay a processing fee to accept payments.
Can I send an invoice from my phone?
Mobile invoicing saves time and helps you to get paid faster. Invoice2go can allow you to use an intuitive invoicing app to manage every phase of the invoicing process.