How to create an invoice
10 minutes
There's a learning curve attached to being your own boss. Your business may be the result of years of training in a trade, or it may be the culmination of years of dedication to an art or craft, like writing. Regardless of what you do, building a business demands the ability to create and use a professional invoice and develop an invoicing system that streamlines the payment procedures for your business. 
Not sure how to create an invoice? Don't sweat it. We'll take a look at the best ways to create invoices for your business, along with ways to leverage the latest invoicing software to optimize the whole process!
What is an invoice and why do I need it?
An invoice is simply a payment request. As a business owner, you might send an invoice to a customer after completing work or delivering goods. An invoice will usually include the terms of the arrangement, like clarification about how to pay you for the work you've completed. 
Data from the U.S. Bureau of Labor Statistics estimates that about 20% of small businesses will fail in the first two years of operation. That number climbs to nearly 50% within five years, about 65% within ten years, and roughly 75% within 15 years. In other words, of the approximately 775,000 businesses started in 2019, less than 200,000 will still be in operation by 2034.
How can you beat the odds? A solid business plan can help, as will a fair bit of flexibility moving forward. Market research is also vital. However, what you really need early on is cash flow.
Even with thoughtful financial planning, you need to bring in money to sustain your supply chain, start paying off loans or debts and get your company off the ground. This means that you need to develop an effective invoicing system that encourages swift payment, steady cash flow, and healthy finances.
Make professional invoices with an invoice template
Creating invoices takes time. As a small business owner, trying to use Microsoft Word or Google Docs to generate professional invoices can seem like a drain on your already limited time and resources. So what can you do? You can save some work by going digital and relying on invoicing software or a mobile app to streamline your invoicing process. 
Where can I find free invoice templates?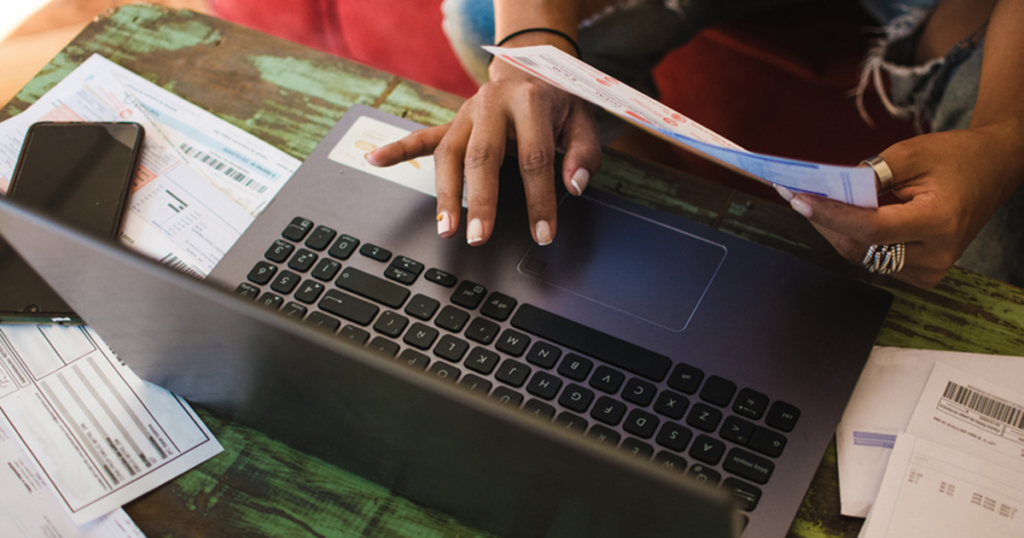 Invoice2go can help you with every part of the invoicing process. We offer free invoice templates that you can custom-tailor to your business so you can be better equipped to keep track of all the invoices you generate! 
You can also use our free invoice generator to create customized invoices for your clients. With our innovative invoicing software, you can send and monitor all of your past invoices right from your smartphone or mobile device. 
Once you create your sample invoice, you can rely on this new template to stay organized and get ahead of the competition.
Is an invoice the same as a contract?
An invoice is not the same as a contract. An invoice is not legally binding and does nothing more than itemize services rendered and request payment. 
If you want to ensure that your clients are legally bound, you must create a separate business contract.
What's the difference between an invoice and a bill?
Invoices and bills serve similar purposes in that they are both requests for payment. An invoice is the same as a bill for all intents and purposes, though invoices generally contain more details than a bill. 
A bill will contain a list of the services or goods that were rendered and the asking price, while invoices will typically have additional information about your business, payment terms, etc.
 Sometimes, companies refer to the invoices they send as simply an "invoice," while they use the term "bill" to refer to the money they owe a vendor. 

How to create an Invoice: a sample invoice guide
The information you include in an invoice is mainly up to you. If you're looking for tips on how to create an invoice, you can use the following to guide the process. These items are the must-haves for your invoice template. They can also enhance the professional look of your small business. 
Professional invoice header


Start with the obvious. The top of your invoice should include a professional header that features your name, as well as a business logo if you have one. If your company logo is hard to read, make sure to include your company's name in a clear, easy-to-read font to avoid confusion

Your company name and contact information


Next, make sure to include your contact information. While you may use your company name rather than your personal name, you should include as many contact details as possible, such as your phone number, mailing address, website, and any other contact details relevant to your company.

Your client's information


The next section should include your client's information. Again, be as thorough as you're able to, including information such as:

Customer name
Mailing address
Phone number

You can also include any other details about the customer that they have provided in this section.

Unique invoice number


On the left-hand side of the invoice, beneath the contact information, record the invoice number. This invoice number is important because your customers often use invoice numbers to keep track of their business expenses. They may also be used to get permission for purchases as part of the procurement procedure. 

If this is your first invoice, you might simply start numbering at "1001." 

Date prepared


Make sure to record the date that the invoice was prepared. This will be important because it can be used to establish a timeline and communicate when you expect to be paid. 

Description of goods/services rendered


This is where the rubber meets the road. Your invoice should include an itemized list of any products that were sold or any services you rendered in exchange for a fee. The more details you can provide, the better. When your customers are able to clearly see the work you've performed, it can clear up any confusion and lead to getting paid faster.

Sales tax 


Don't neglect any taxes that may apply to your sale, relying on your state's local tax rate to calculate sales tax that may need to be accounted for in the transaction.

Grand total


When you make an invoice, you should make sure to include the price for your line items, but then add the value of your line items to calculate the grand total for your final transaction, too. 

Payment options


How do you expect your client to pay you for your services? You might expect cash or a check and include information on how to pay by credit cards, make a bank transfer, or use a service like PayPal. Offering clear payment instructions can ensure that your clients pay promptly. 

Payment terms


Your invoice template should contain a note regarding payment terms. Payment terms refer to your expectation about when you'll get paid. You can also establish any penalties or fees associated with late payments. 

It's up to you to decide whether to establish a due date. Some small businesses simply opt to specify "due upon receipt" in order to get paid faster. You might also clarify that you expect the invoice to be paid within 30 days.

You can clarify that late fees may apply to customers who pay after the due date. The amount you charge is up to you, but 10% is usually a reasonable penalty for late payments. However, make sure to discuss this with your clients ahead of time so that this information doesn't come as a surprise when it appears on the invoice. 


Thank you


Finally, a word of gratitude goes a long way. Make sure to thank the client for relying on your services to solidify your personal connection. This just might encourage your customer to return for future work.
When should I send an invoice?
Generally speaking, you should send an invoice after the job is complete. This ensures that both you and the client are satisfied with the services rendered and the goods that have been received. 
However, there may be times when you want to send an invoice before the job is complete. If a client tasks you with a major project, you may want all or part of the payment upfront as sort of a down payment. In fact, this preliminary invoice might be useful in guiding the process and ensuring that you and the client are satisfied with the progress. A final invoice can be submitted once the job is complete.
What if my client ignores my first invoice?
It's not uncommon for clients to ignore your first invoice. Sometimes, companies do this deliberately because they're trying to prioritize which invoice to pay first. If this happens, don't panic. Give your client a week, then gently remind them that you sent them an invoice. 
If you can remind them of the date of the invoice, this will also be helpful. Sometimes, your client simply needs a notice that the invoice was sent and that payment is now due. 
Why should I use invoicing software?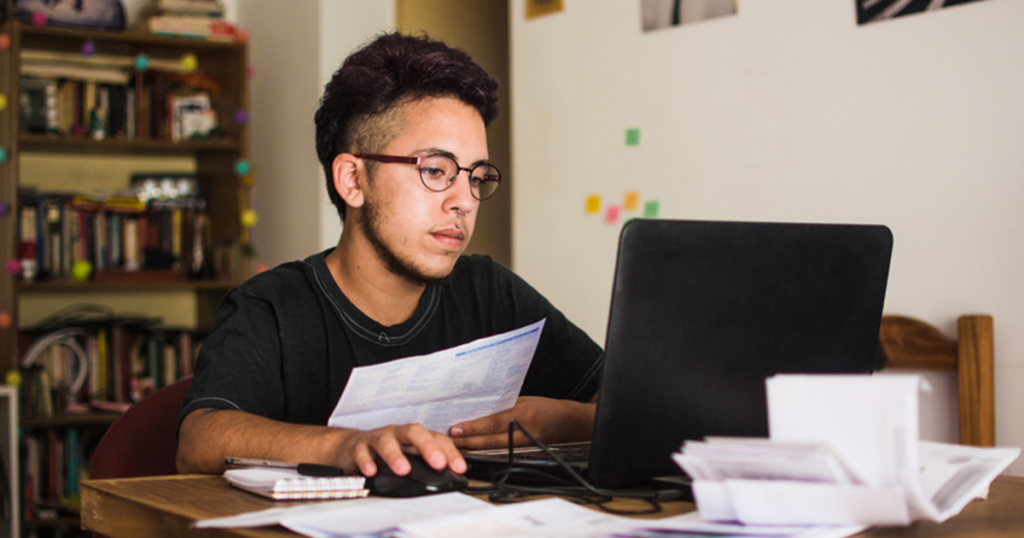 Today's small business owners recognize that digital technologies have revolutionized the world. At Invoice2go, we offer several cutting-edge solutions that help you send and monitor your invoices. 
Using these sorts of tools has several distinct advantages, including:
The ability to save time
Do you really have the time to worry about Microsoft Word or creating a PDF file? Utilizing professional invoice software can streamline your entire process. You can create an invoice using our online tools. Our mobile app can even be used for sending invoices directly to your clients. 
Stay organized
It's hard to keep your service details straight when you're juggling multiple projects. An invoicing app can help to ensure that you stay on top of your invoices, keeping track of invoice details such as the invoice date, the service provided, and payment details. You might already be relying on Microsoft Excel to try to keep tabs on your invoices and clients, but you may find that it's much easier to use the file menu or search bar of a software program or app! 
Get paid faster
Invoicing software can help to ensure that your clients pay by the specified date. When your invoices are sent electronically, your customer can also rely on digital solutions to pay for your services. Convenient digital solutions can help ensure that the payment reaches your bank account by the desired due date. 
Be creative
Just because you create an invoice using an invoice generator doesn't mean you can't customize your invoice to the specific needs of your business. You can include your business name and any other details that you'd like to feature to build your brand.
Pursue sustainability
These days, people are doing all they can for the environment. Digital invoices save on paper, ensuring that your company is doing all it can to minimize your environmental impact. As an added bonus, you may discover that your clients appreciate doing business with someone who shares their concern for the environment.
Free invoice template and more with Invoice2go
Have you tried creating your own free invoice templates yet? At Invoice2go, we offer a free invoice generator that you can use to create your own custom invoice templates that you can use for your business. 
Our invoice generator can help you make an invoice that you can send to your client through email, text messages, and even the latest social media channels. In addition to our free invoice templates and invoice generator, you'll have access to the latest tools for monitoring your invoicing process, ensuring that you stay on top of every imaginable detail.
Ready to get the most from your invoicing system? Give us a try for free. Our no-obligation, 30-day trial can show you how to optimize your business.