How to collect payments and avoid non-payment
9 minutes
You started your small business because it's something you're passionate about, but you expect to get paid for your hard work. Unfortunately, collecting payments isn't always a smooth process. When your customers don't pay their bills on time, it can significantly impact your overall cash flow, which can disrupt the way you do business. How do you collect payments on time and avoid non-payment?
Before you call a collection agency, you might want to exhaust all of your alternatives. But what options are available to business owners that are trying to collect payments from their customers?
In this guide, we'll walk you through some steps you can take to optimize your payment process and keep your business on track.
How to collect payments to protect your business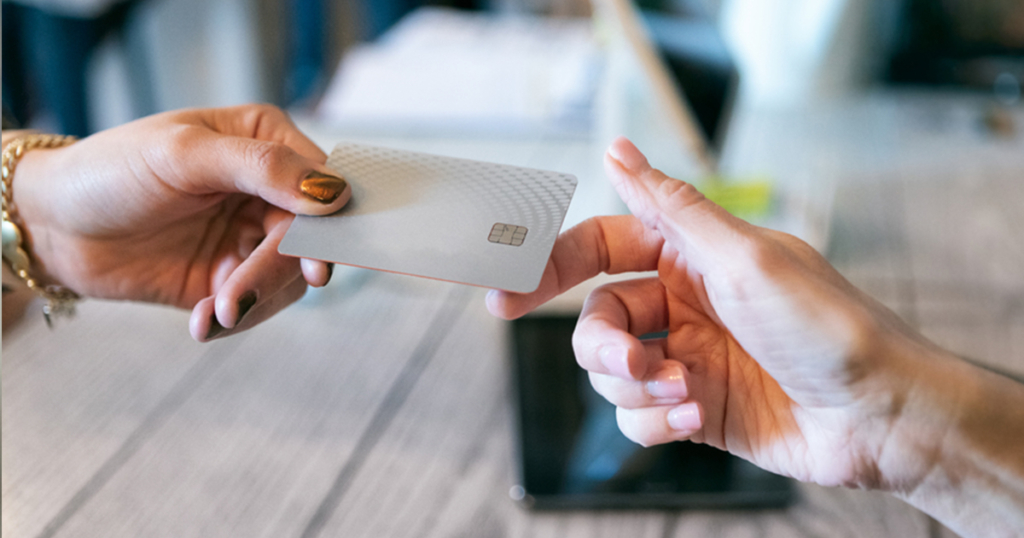 First, let's say it nice and loud for the people in the back: you deserve to get paid on time. When a customer or client doesn't pay their bill on time, it can leave you feeling rejected or wondering if your work was unsatisfactory in some way. Contacting the client to collect payment can feel awkward and uncomfortable — and it can also eat into your valuable time.
Now more than ever before, small businesses need to protect their cash flow. According to CNBC, the global pandemic has prompted some business owners to dip into their personal bank accounts to keep their businesses afloat.
Getting paid on time can ensure that your business has the resources to continue growing and flourishing. This means you'll need some procedures in place to receive timely payment from each of your customers.
Optimize your invoicing process
If you're struggling to collect payments from your customers, you might want to evaluate your invoicing process carefully. Chances are that your customers are already aware of the cost of your products or services. An invoice represents a formal payment request. With a few tweaks, you can optimize your invoices so that your customers and clients pay faster than ever before.
Send your invoice immediately
Typically, an invoice should be sent once the customer has received their products or your services have been rendered. If you want to collect money as fast as possible, you'll need to send your invoice as quickly as possible.
The best way to do this is to rely on electronic invoicing software, like the services offered by Invoice2go, a Bill.com company. Our mobile app allows you to create customized invoices from your phone or mobile device and send them to your customers with just a few taps of your fingers.
This level of efficiency will not only help you when it comes to collecting payments, but it can save you the time and hassle of creating your own invoices from scratch. Plus, our online tools can help you send reminders to your customers about payment deadlines. We'll even help you keep track of your outstanding invoices, which can be vital for optimizing your workflow.
List your preferred payment methods
Your invoice should clearly communicate your preferred payment methods. This also means specifying which types of credit cards or debit cards you accept and whether you accept payments from services such as PayPal or Google Pay. This will prevent any confusion as to how the customer is expected to pay you.
At Invoice2go, our custom software and mobile app can enable you to accept credit card payments online, which can help you to collect payments faster than ever before. Paired with our electronic invoicing tools, you can send invoices and receive payments within seconds. These funds will then be in your bank account within a few business days.
Communicate deadlines
Finally, you should communicate reasonable deadlines so that your clients and customers understand your billing process. If you set a deadline, make it clear before invoicing or rendering your service. That, way your client understands your payment procedures when they choose to use your service.
Use a payment processing platform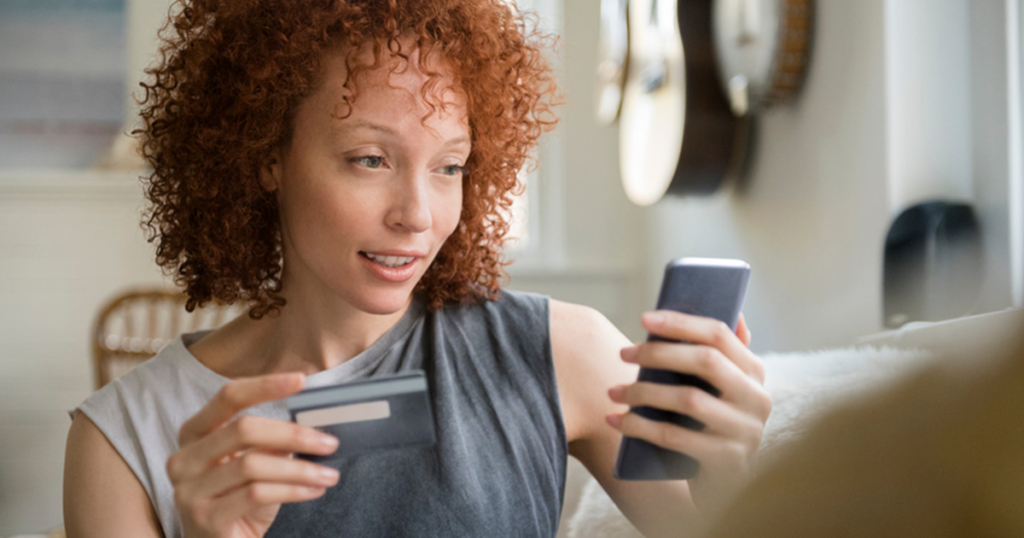 If you own a small business, it's essential to accept credit cards. A payment processing platform can make it easier and faster to accept credit cards. At Invoice2go, for example, we partner with Stripe to provide businesses with the necessary tools to process credit card payments and other kinds of electronic payments.
Accept payments online
A payment processing service integrates into the online store portion of your existing website, allowing your company to accept payments online. Thanks to our partnership with Stripe, Invoice2go enables you to collect money using the following payment types:
Credit cards
Debit cards
Digital wallets
Google Pay
Apple Pay
Bank account transfers
Each online transaction is securely processed through a software platform that is connected to your website or online store. Funds are automatically deposited into your merchant account.
Accept payments in person
Our custom software also allows you to collect money in person. When your client is ready to pay, you can accept their debit card or credit card using our secure software and tools, making it convenient for both you and the client to complete the transaction.
We can also accept payments made from a digital wallet, presenting various options for your customers. Even if you receive cash payments, our custom software can help you manage your invoices through our mobile app.
Request payment upfront
While this can be tricky, there may be times when it's appropriate to request payment before you provide a service. This is especially true if you're tasked with an extensive project or if a client requires you to work in stages.
Designing a website, for example, might require multiple phases to complete. Billing the client before the work is completed guarantees that the customer will compensate you for your service. It can save you the nightmare of finishing a job and not getting paid.
Even when you form this type of arrangement, your clients will still have the option to make secure online payments using their debit or credit card or another form of payment. 
Not every customer will agree to an upfront payment, so it's your decision whether this arrangement is right for your business. But if you're concerned about your clients paying for your service, this provides a clear avenue for collecting payment.
Set up recurring payments
Freelancers often perform routine work for their clients. For example, freelance writers may be tasked with writing regular articles and blog posts for their clients. 
In these situations, it may be more convenient to set up recurring payments so that clients can automatically pay you for your regular work. This can save time in the long run, since you can set up a billing cycle that your customers can use to make regular payments online.
Deadlines and late payments
While these solutions make it easier than ever to receive payments online, businesses across the country will still be faced with customers and clients who don't pay their bills on time. This is where establishing some basic billing policies can be of enormous help, as it communicates clear expectations for how you expect to receive payment.
What is a reasonable payment deadline?
As the owner of your business, there are no real rules about payment deadlines. Some owners simply send an invoice that specifies "due upon receipt," which can motivate some customers to pay as soon as they receive your invoice. Others set a specific deadline, typically 30 or 60 days from the date of the invoice.
This is why each of your invoices should clearly communicate the date that you rendered the service. Invoicing platforms can streamline your billing procedures, saving you time and preventing you from manually having to fill out each form.
How much should I charge for late fees?
There's no requirement for you to charge late fees, but these fees can provide an incentive for clients to settle their accounts in a timely manner. Typically, a fee of 10% is considered reasonable.
As long as you've communicated these expectations clearly, there are no legal restrictions on what you can charge for late fees. You may find that putting this policy on your company's site provides clear communication for all of your customers.
When in doubt, send a reminder
Having said all that, you may have more luck simply by contacting your client and sending a reminder. In fact, some businesses may simply ignore you the first time they receive a request for payment since they may be prioritizing other outstanding debts. 
A simple phone call may prompt them to pay you the money that you're owed. By receiving payments online, you'll have access to these funds even faster.
At Invoice2go, our invoicing app can automatically send reminders to your customers, and they can make secure payments from their mobile devices from anywhere in the world.
When do I contact a collection agency?
In spite of your best efforts, you may still have a customer who's just not paying. To get your money, you have a choice to make:  Should you involve a collection agency? 
Most collection agencies will get involved if a customer does not pay within 90 days. You'll have to share any documentation you have to verify that the customer has still not paid.
The advantage of hiring a collection agency is clear:  You'll receive the money that you're owed. The collection agency handles the logistics of collecting payments.
But there's a clear downside:  Collection agencies tend to charge fees for their services. This can be aggravating, costing you money that you shouldn't have to spend. But it also highlights the necessity of establishing clear payment procedures, so you can avoid these types of mishaps!
When to take legal action
In some cases, you may need to take legal action against a non-paying customer or client. This can be tricky because you'll have to demonstrate that the client actually owes you this money, and there's a strong possibility that the client will put up a fight.
Keep in mind that an invoice is not a legal document. This form simply requests payment from your customers, and it does not have the same legal weight as a business contract. 
If you didn't make a formal contract, you're still entitled to the money you're owed. Sending a certified letter to your customer asking for payment can be an important way of establishing your expectations and demonstrating that your customer has been notified of their outstanding debt.
This can be an important piece of information if you proceed to small claims court. Resolving debt is actually one of the primary services of a small claims court. The amount that constitutes a "small" claim will vary by state, but most states set this amount at around $2,000.
Small claims court is relatively inexpensive, but don't forget that you'll still be dealing with some legal fees, as well as the headache that comes from dealing with this type of litigation. 
If your client behaves vindictively, you may even be faced with some bad publicity or negative online reviews. Once again, this shows the necessity of establishing a clear path to rapid payment processing.
Collect online payments faster
At Invoice2go, we're proud to serve the business community, providing innovative solutions for today's digital climate. Would you like to have the ability to accept credit cards online? Our mobile app can help you look professional and give your customers the confidence that they can make secure digital payments.
But most importantly, while we handle your credit card payments, you get to focus on what really matters. After all, your company is your passion, and you deserve to give it the attention it deserves. Whether you're a freelancer or you run an online store, we want to help you focus on what matters most.
Curious if Invoice2go is right for your business?