How to choose the right payment methods for your business
10 minutes
Modern business thrives on speed and efficiency. You need a payment method that reflects this truth. But with a growing number of payment options available, it can be hard to stay on top of new technology while keeping your customers happy.
You can use this guide as your "crash course" in payment methods. You might even want to bookmark this page for future reference, as it will provide a catalog of payment types that you'll need to know for your business.
The benefits of offering multiple payment options
It's probably no surprise that many American consumers have a preferred payment method. Catering to this preference can help you connect with your target market and ensure a frictionless customer experience.
When consumers see that you accept their preferred method of payment, they'll be more likely to:
Make more purchases
Provide prompt payment for your services
Remain loyal to your company
This catering to customer desire can be particularly important for service-based businesses. Clearly communicating your payment options on your customer invoices can ensure there's no confusion about how payments will be processed and collected and can even help you get paid faster.
For other businesses, offering electronic payments can accelerate the checkout process and provide additional security that might encourage new customers to use your business.

Ready to give your customers more payment options and give cash flow a boost?
Common types of payment methods
Which payment methods work best for your small business? That depends on the nature of your business, of course, but here are some of the most common payment methods in use today, along with the pros and cons of each:
Cash
For all of our fancy forms of payment, cash remains the simplest and most direct.
Pros of cash payment include:
Every customer can use it
Businesses pay no fees to accept cash payments
No waiting period to have cash on hand
Cons of cash payment include:
Many customers don't carry enough cash to make large payments
Storing cash on your premises can be a security risk
Cash can only be used for in-person purchases
The process of counting cash and making change can be time-consuming
For in-person retailers, cash is unlikely to disappear anytime soon but is increasingly taking a backseat to other payment types.
Credit cards
Credit cards allow consumers to make payments using a line of credit. Banks issue them via a variety of credit card companies, including:
Visa
MasterCard
American Express
Discover
Many credit cards are also linked to reward programs and offer customers cash back to entice shoppers to use their card as their preferred payment method.
Pros of credit card purchases include:
Most customers carry their cards everywhere and tend to spend more when paying with credit card
High credit limits enable customers to pay for large purchases
Payments are quick and convenient
Cards can be used to make secure online purchases
The merchant fees you pay can be written off at tax time
Cons of credit card purchases include:
In-person checkout will require a specialized point-of-sale (POS) device, although you can now use your mobile devis as a POS
Money earned won't be in your account until the transaction is processed. However, with Invoice2go Money Credit Card Payments, cleared funds will reach your bank account within 3-4 business days, which is still much faster than a check.
Ultimately, the pros of credit cards far outweigh the cons. To accept payments online, you'll need to adapt to credit card payments.
Debit cards
Debit cards largely function the same as credit cards. A debit card is issued by your bank, often in partnership with a credit card company. When using a debit card, the money is drawn directly from your bank account, usually your checking account.
Pros of debit card purchases include:
Faster payment handling than cash/change or check
Accepted as widely as credit cards
The customer pays no fee
Cons of debit card purchases include:
Limited transaction amounts, since they're based on bank account balance
Users are subject to overdraft fees
Less fraud protection compared to credit cards
Ultimately, credit and debit card payments will both be staples in your business, and you can even use the same device to process them during checkout.
Prepaid cards
Prepaid cards can be issued by a credit card company and are often given as gifts. They come pre-loaded with a set dollar amount and can be used by anyone regardless of whether they have a bank account.
Pros of prepaid cards include:
Can be used by anyone, even teens as young as 14
Are processed just like a credit or debit card
Can be used to pay online
Cons of prepaid cards include:
Limited transaction amounts
Cards are worthless once they're exhausted
Not a long-term payment solution
These cards tend to be given as gifts and are more novelty than a regular form of payment.
Checks
Pull out your checkbook in the express lane at the grocery store, and you'll likely hear groans from the shoppers behind you. But checks still have their place, depending on your type of business.
Pros of checks include:
Ability to make large purchases safely
No convenience fees
Writing a check forms a paper trail and proof of purchase
Cons of checks include:
Slow processing time, especially if sent by mail
Users must purchase paper checks
Account-holders must manually balance their checkbooks or risk insufficient funds
Checks make the most sense for service-based business owners who allow their customers to pay by mail. They also make sense for making large purchases or paying non-recurring bills.
ACH payments
Automated Clearing House (ACH) payments are electronic bank transfers that let you move money between bank accounts. The direct deposit your employer likely uses to process payroll is technically a form of ACH payment.
Pros of ACH payments include:
Often free, or at least cheaper than other bank transfers
Can be ideal for recurring bills
Usually quick, with low wait times
Cons of ACH payments include:
Some banks may limit the size or frequency of transaction
May not be ideal for point-of-sale transactions
ACH payments can be very useful when processing recurring payments for certain services. Landscapers, for example, might accept these transfers for their weekly services rather than relying on a paper check or having to repeatedly input a customer's credit or debit card information.
Gift cards
Gift cards are something of a special case. Most gift cards are issued directly by a given business, though they may be purchased from a larger franchise. In either case, they can be used the same as cash at any location accepting them.
Pros of gift cards include:
May encourage repeat business
Recipients may later buy additional merchandise
No worries about fraud or secure payments since they work the same as cash
Cons of gift cards include:
Limited transaction amounts
Can be lost or stolen
May carry an expiration date
Gift cards might make a good promotional tool. For example, you might offer gift cards as a stocking stuffer to harried shoppers during the holidays. Of course, once the sale of the gift card is complete, you won't gain additional money when the recipient returns unless they make an additional purchase.
PayPal
PayPal has quickly gone from being the new kid on the block to the preferred way to send money and make payments from your computer or mobile device. Setting up a PayPal account is easy, and once you do, you can conduct transactions by using:
Your PayPal balance
A linked bank account
PayPal credit
Debit or credit cards
Your PayPal rewards balance
Pros of PayPal payment methods include:
Easy, secure online purchases
Merchant support features
Diverse payment methods for online and in-person purchases
Cons of PayPal payment methods include:
PayPal is a popular target for hackers and scammers
Limited customer service features
Disputes can delay funds
Mobile payments are increasingly popular, and many Americans now have a PayPal account that they use to transfer money or as a backup payment method when their preferred method is not accepted. If you're an eCommerce merchant, PayPal's payment services might be a valuable addition to your sales process.
Mobile payments
A number of other companies have joined the growing industry of mobile payments, which allow you to make payments using your phone or mobile device.
Users can store their payment details in their "digital wallet" and access the linked funds during checkout. A merchant can complete transactions from different regions around the world, making this one of the most versatile systems to date.
Some of the most common types of mobile payment services include Google Pay and Apple Pay, though PayPal can also function as a point-of-sale mobile payment system.
Pros of digital wallets include:
Popularity among millennials and generation Z
Fast and secure
The point-of-sale terminal can be a tablet or phone
Cons of digital wallets include:
You'll need a specialized device to accept these payment types
Merchants pay a transaction fee (Google Pay charges 2.9% + $0.30 per purchase)
Digital payments may be subject to scams
Mobile payment methods are rising in popularity, so as a business owner, you may want to adapt sooner rather than later. The plus side is that since you can accept payment on any device, your team members can help customers from anywhere on the sales floor, and you can even assist customers when away at trade shows or other sales conventions.
Digital currency
Much has already been written about the world of digital currency, not all of which has been positive. Digital currency, such as Bitcoin, is a whole new form of currency, publicly traded on decentralized networks known as "blockchains."
Many traditional financial professionals are struggling to play catch-up. For the purpose of sales, think of cryptocurrency as just another currency, though one that changes in value quite dramatically from day to day.
Some companies are adapting to the crypto trend by allowing customers to pay using Bitcoin or other forms of cryptocurrency.
Pros of accepting cryptocurrency include:
Attracting younger, tech-savvy customers
Processing payments from around the world
Being able to invest in cryptocurrency, if you want to
Cons of accepting cryptocurrency include:
The value of cryptocurrency is unstable
Business owners must regularly convert crypto into cash
Crypto technology is vulnerable to hackers
Even though some companies have adapted to the crypto trend, it might not necessarily be right for your business. Many questions have yet to be answered about this technology, and the fact remains that crypto is not as stable as traditional money. While it may seem like a nice novelty, the cost for your business may be too great.
Accept online payments
For many customers, their preferred payment method involves online payments. Invoice2go allows you to offer multiple payment methods and can even send automated reminders, so your customers pay their invoices promptly.
Sign up today, and you'll receive a 30-day, no-obligation free trial. You'll discover how our innovative platform can keep both you and your customers happy.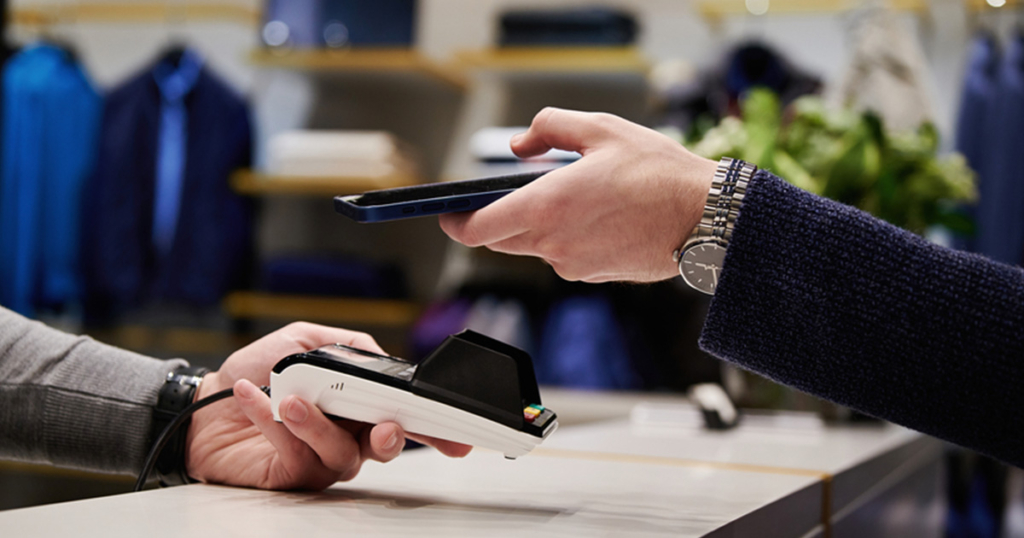 Frequently asked questions
While payment methods change all of the time, here are answers to some of the most common current questions regarding forms of payment:
Which payment method removes money from your bank account immediately?
Debit cards are the fastest form of payment since they remove money directly from your bank account. ACH transfers can also be fast, but even an ACH direct debit can take time to complete. PayPal transfers are also fast, though money is deducted from your PayPal balance rather than your checking account.
Which payment method helps you reduce fraud?
No payment method is without its flaws, but credit cards are generally regarded as offering the best security and protection for in-store and online purchases. Merchants will have to pay a processing fee for every transaction, but this can be worth it to receive the benefit of the fraud protection offered by major credit card issuers.
Which payment method do customers prefer?
What is your average customer's preferred payment method? Some of this depends on your demographic, as older generations are still more comfortable with cash over plastic. But by and large, credit cards are the preferred method of payment, especially in an age of online shopping.