PayPal Instant Transfer: tips to get the most from it
4 minutes
When it comes to how customers prefer to pay, cash is… not king. Digital payments continue to gain steam, while cash payments fall by the wayside, according to a November 2021 Accenture report–which makes sense. Online payments can offer more convenience to your customers while helping you boost cash flow, look professional, and get paid faster. A win-win. 
Online payment method PayPal is pretty much a household name. With Invoice2go, adding PayPal as a payment option on your invoices is a snap–and you can even choose which invoices offer it. PayPal transfers typically take 3 to 5 business days to hit your bank account, but if you're a new seller on PayPal, they might be held for up to 21 days. For more details, check out our step-by-step guide to accepting PayPal payments on our mobile and web apps. 
But why stop at accepting PayPal payments? PayPal's Instant Transfer feature lets you shorten the time it takes to transfer your customers' PayPal payments to your bank account. 
Intrigued? We'll break down everything you need to know about PayPal Instant Transfer and how to get the most from it.
With Invoice2go you can send invoices and easily accept PayPal, credit and debit card payments, ACH bank transfers, and more. 
First things first: What is PayPal Instant Transfer?
PayPal's Instant Transfer feature eliminates the typical payments delay, letting you make instant transfers of your customers' PayPal payments directly to your linked bank account(s). You can use this cash to cover time-sensitive business needs such as:
Paying a time-sensitive bill
Buying additional inventory
Paying a business associate
Investing in growing your business
How does PayPal Instant Transfer work?
Log into PayPal and make sure that your business bank accounts are linked. Then, pick the type of money transfer you'd like to make. Your three options are:
Standard transfer (1-3 business days)
Instant transfer to your bank account (30 minutes or less)
Instant transfer to a debit card (30 minutes or less)
While the standard transfer can be completed for free, there is a fee associated with every instant transfer you make (more on that later).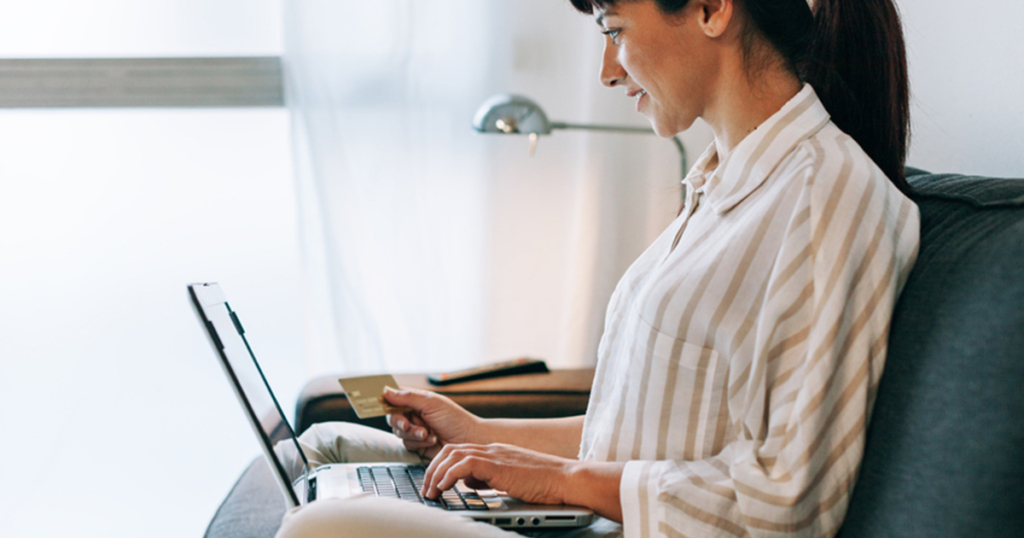 Tips for getting the most from a PayPal Instant Transfer
So now you know about PayPal Instant Transfer–but how do you make the most of it?  Here are four tips to maximize your effectiveness without sacrificing your hard-earned profits:
1. Avoid transfers to your debit card
As of October 2022, debit card transfers are limited to $5,000 per week or $15,000 per month. You'll have fewer restrictions when you transfer funds directly to your bank, which is capped at $25,000 per transaction.
2. Transfer money as infrequently as possible
PayPal transaction costs are pretty small compared to those associated with wire transfers. Business Insider reports that just receiving money through one of these transfers can cost $15.00. The rate for receiving domestic transactions via PayPal checkout is only 3.49% plus a fixed fee, which is only $0.49 in the US, according to PayPal's fee breakdown.
But while PayPal Instant Transfer fees may seem small, they can still add up over time. Use Instant Transfer only as often as you absolutely need it. Otherwise, the fees you spend on this convenience could take a significant bite out of your profits.
3. Watch out for PayPal Instant Transfer limits
If you use PayPal, you're subject to limits on how much you can transfer depending on whether you transfer money to your bank account or your debit card. 

As of October 2022, when transferring money to your bank account, the limit is $25,000. But when transferring money to debit cards, the limits are as follows:
$5,000 per transaction
$15,000 per month
$5,000 per week
$5,000 per day
These hefty amounts might only impact business owners who need to select a high withdrawal amount. But if you need access to your funds for a time-sensitive business expense, you may want to be mindful of these limits.
4. Transfer larger amounts and be strategic
According to PayPal, as of October 2022, the maximum fee for a PayPal Instant Transfer transaction is $25.00. That means you probably want to withdraw larger amounts of money in a one-time transfer. You'll be penalized by up to $25.00, but that might still be less than the fees of a bunch of smaller transactions.

Ready to give your customers more convenient ways to pay? We're ready when you are.

Frequently asked questions
Specific questions about your account should be directed to PayPal, but we can still help with the basics. Here are some of the most common questions about PayPal Instant Transfer.
Why does my transfer say "pending?"
Not every instant transfer is instantaneous. For security reasons, PayPal occasionally flags certain transactions for review. You'll still get your funds after a brief delay if no fraud is detected.

Sometimes, though, the problem could be due to your bank's own processes, which PayPal isn't responsible for. Try contacting your bank to see what can be done to resolve the issue.
Can PayPal instant transfer be used for overseas transactions?
Yup. If you have a client in Europe, for example, they can send payment through PayPal, and you'll have the option of receiving it in the currency of your choice.

PayPal will even automatically convert foreign currency to American dollars to simplify the process. You can initiate an instant transfer as soon as the money lands in your PayPal balance.
Does PayPal charge fees to add money to your account?
Thankfully, no–which means that if you need to pay a business associate or vendor, you can add money to your PayPal account and send it, stat.

Accepting PayPal payments from your customers can already help keep your cash flow smooth and speedy, so you can spend more time and energy on growing your business. Strategically using money transfer services like Instant Transfer can free up even more time for you to focus on what matters.