Secure payments: everything a small business owner needs to know
9 minutes
Processing credit card transactions is a vital component of running a business today. However, the priorities of convenience and security are often at cross-purposes. The popularity of online business has opened up new doors for white-collar crime. CNBC reports that American consumers lost $56 billion in identity fraud in 2020 alone.
How can modern businesses protect their customers while still offering a frictionless payment system? Here we'll explain how your secure payments can benefit your organization. We'll also identify strategies and resources to improve the way you do business.
What is a secure payment?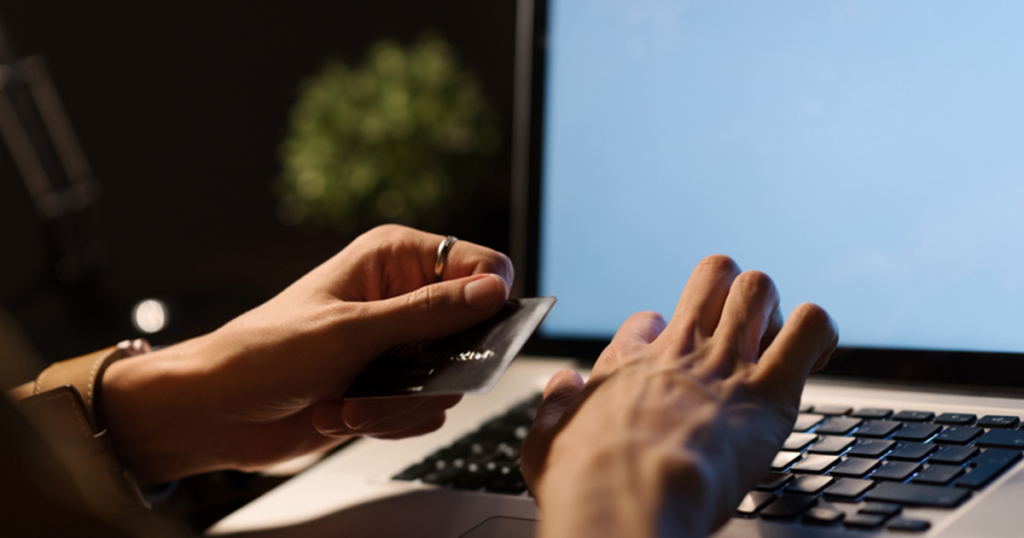 A secure payment is processed safely, preventing customer data from getting lost or intercepted and reducing fraud risk. To process these payments, you'll need the assistance of a secure payment system (SPS). An SPS is a payment processing tool designed to help merchants accept payments while maintaining a high level of security.
Online businesses should place particular emphasis on offering secure payment solutions. Not only is an online business more vulnerable to fraud, but many customers may abandon your website if they sense any security concerns. Being able to advertise the use of a trusted SPS can help you retain customers and increase conversion rates.
Secure payments must meet specific processing regulations, which we'll explain below.
SSL in payment processing
SSL stands for "Secure Sockets Layer," which refers to a secure link established between a company's website and a visitor's web browser. Technically, this technology predates today's current Transport Layer Security (TLS), though the term "SSL" is still used for both.
SSL allows your business to capture customer data (such as credit card information) in an encrypted manner, then decrypt it once the data reaches its final destination. This means that if the system is hacked along the way, cybercriminals won't be able to access anything but unusable information.
An SSL certificate authenticates your website, ensuring that you are who you say you are. When you have an SSL certificate, the payment portal of your website will display two things:
The "https" will be in front of the URL address in the web browser
A padlock icon will appear in the customer's web browser
Companies that accept online payments must have an SSL certificate for PCI compliance.
PCI compliance
Your company must comply with the Payment Card Industry Data Security Standard (PCI DSS) to accept payments online. These standards are actually 12 technical requirements set by the PCI Security Standards. PCI compliance standards vary depending on the size of your business, but it is typically measured in the number of annual transactions you handle.
PCI compliance can admittedly get a bit technical, and because of the nature of fraud prevention, specific details tend to change with time. If you run a business, you may be better served by utilizing a payment service provider, which can handle payment processing on your behalf and help to manage sales conducted through your site.
ACH payments
The Automated Clearing House (ACH) was designed to process recurring payments without the need for paper checks. Backed by the Federal Reserve system, ACH payments can be used for payroll, subscription services, or transfers between banks.
How do secure payment systems work?
Customer requests to pay
When one of your customers is ready to check out, they click the appropriate button on your website, though this will take them to the site of the SPS. The SPS integrates with the company site to ensure accuracy.
SPS requests customer payment data
At the SPS payment gateway, customers will be asked to provide their credit card information and possibly their contact information, which will be used to confirm the purchase.
Once the relevant information is entered, customers can confirm the details and click the appropriate button to pay the total.
SPS verifies customer data
Most SPS tools rely on a payment processor to verify that the customer's payment information is accurate and have sufficient funds to cover their purchase. This step can eliminate potential threats and protect companies from fraudsters by verifying payment details.
Money transferred to a business bank account
Once the details are verified, the SPS facilitates the transfer of funds from the customer's bank account to that of the business. Once this occurs, a confirmation will be sent to the customers and merchants to confirm the transfer.
Failure message sent
Accepting payments is not always a smooth process. The SPS may cancel a transaction for many reasons, such as incorrect information or insufficient funds. If this happens, messages will be sent to customers and business owners to inform them of this failure.
Best SPS tools in the payments industry
Processing secure payments require the right tools. Not only can a payment processing company help you to accept payments online, but they can also enhance your user experience. Customers may have greater confidence in your brand if they pay you through one of these trusted solutions.
Below are some of the best payment processing resources in the payments industry today:
Invoice2go
Not only does Invoice2go a Bill.com company offer some of the industry's best invoicing tools, but we also offer banking and payment solutions to help you accept payments securely and efficiently.
Our secure payment system allows you to accept payments from major credit cards as well as PayPal, which can help you get paid faster than ever before. These resources also allow you to keep track of payment status, eliminating the need to track down unpaid invoices and keeping you up-to-date.
payments through bank transfers through our platform. Your bank account even comes with a debit card that you can use in stores and online – as well as for fee-free withdrawals at 55,000 ATMs nationwide
PayPal
PayPal has become something of a household name. Many consumers depend on this service for personal uses, as it allows users to transfer money between parties simply using their email addresses.
This means that shoppers may feel more comfortable using websites that offer this familiar service. In fact, one Nielsen study revealed that people are three times more likely to purchase from websites where the PayPal logo is visible.
PayPal allows businesses to process credit card payments, both on the web and in person. PayPal has no monthly fee, and online transactions cost 2.9% plus an additional $0.30.
However, some retailers may wish to sign up for PayPal's additional resources, including fraud protection, recurring payments, and buyer authentication.
PayPal also offers a comprehensive e-commerce plan that costs $30 per month. This service provides an optimized checkout for mobile customers.
Stripe
In many ways, Stripe might seem like PayPal's twin brother. They both provide processing solutions for e-commerce and traditional retailers, and Stripe's processing fee is identical to that of PayPal: 2.9% plus an additional $0.30 for internet purchases.
Stripe is a good alternative for businesses looking for more flexibility and customization in their payment processing platform. It allows API integration, which tech-savvy businesses can create and customize their own user interface and checkout system.
Stripe is known for its risk management solutions. It relies on machine learning to adapt to new threats that appear on the net. This means that you'll always be on top of fraud detection and can protect your business even in today's shifting financial landscape.
Stripe is also known for its integration with other financial tools, such as Intuit QuickBooks and HubSpot. Stripe offers add-on solutions for recurring payments and services for larger customers. And if you do a lot of business with international clients, Stripe is among the few payment systems that allow users to accept payments from around the world.
Some of these features may need the assistance of a developer, especially one familiar with API integration. But once set up, Stripe is a great way to manage sales and protect you and your organization from financial threats.
QuickBooks Online
Those familiar with QuickBooks Online's accounting software will probably already be aware that QuickBooks also serves as a payment system for retailers. Users can accept payments electronically for 2.9% plus a fee of $0.25 per purchase, though there's an additional monthly fee of $25.
The greatest feature of QuickBooks is its already-popular accounting resources, allowing business owners to enjoy seamless integration with other financial tools. Users can utilize QuickBooks to generate invoices and get paid quickly by their clients, making QuickBooks an all-in-one solution for e-commerce retailers.
However, if you read the fine print, you'll notice that QuickBooks claims that they might suspend your account for excessive chargebacks, wherein a buyer contests a transaction. This could make QuickBooks an unreliable solution for high-risk industries, which might lead you to consider one of the other payment systems on this list.
GoCardless
GoCardless aims to provide recurring payments, such as those used for subscription services. According to GoCardless, 10-15% of credit card payments fail, which leaves previously happy subscribers in the lurch. The company claims to solve this issue by processing payments accurately according to a flexible schedule.
GoCardless also allows users to process secure payments from around the world. Domestic fees are 1% plus $0.25, with a cap of $2.50 per sale. International fees are 2% plus $0.25 per transaction, though there is no cap.
GoCardless also offers custom plans with advanced integrations and dedicated support. All plans provide fraud detection solutions to preserve security without compromising ease of use.
Stax
Some companies may need a payment system that integrates with their other point-of-sale systems. Stax allows you to do just that, making it a highly scalable solution for retailers who rely on getting paid through multiple methods.
Stax users will pay the traditional interchange rate from today's credit card providers, as well as an additional $0.15 per transaction when processing electronic payments. Swiped payments will cost the interchange fee, plus $0.08 per transaction.
Stax also provides dedicated e-commerce support, making it easy for retailers to manage their sales and keep up with fraud prevention. However, these features come at a cost: Stax charges a monthly fee that starts at $99.
Stax may therefore be best for high-volume retailers or e-commerce providers who need a scalable solution for their growing needs.
Secure payments made easy
If you're looking to advance your retail store without compromising security, try the payment processing system offered by Invoice2go. In addition to the features listed above, using our platform can save you valuable time and keep you focused on what you do best.
Sign up today for a free 30-day trial or contact us with any questions about our services.
Frequently asked questions
Here are some answers to common questions about today's payment systems.
What is the most secure method of payment?
Using credit cards when shopping online can reduce the risk of fraud. Credit cards offer fraud protection features and other services to maximize security.
Am I responsible for the charges if I'm the victim of fraud?
There's no absolute rule to this, but generally speaking, retailers are responsible for card-not-present transactions such as those that occur through your website. Most retailers mitigate this liability through risk management solutions, such as relying on one of the payment systems we've described above.
Can these payment systems be used for in-person payments?
This depends on the tool. Some systems allow retailers to receive electronic payments through their websites and provide a method for processing credit cards in person. In most cases, the fees will be slightly different, and the provider will also ensure that retailers have access to credit card terminals.
Try Invoice2go free