16 Black entrepreneurs and side hustlers you should know about in 2022
Throughout US history, African-Americans have used entrepreneurship as an outlet for creativity and as a way to uplift the community. From Booker T. Washington establishing the National Negro Business League during the Jim Crow Era to Earl G. Graves launching Black Enterprise magazine in 1970 – entrepreneurship has played a crucial role in African-American culture.
A recent study conducted by Guidant Financial and the Lending Club found that 70 percent of African-Americans were happy running their businesses and another 72 percent said their companies were profitable. For African-American women, the numbers are even higher. Additionally, according to USA Facts, African-American women established an estimated 42% of new women-owned businesses. 
Today, women such as Oprah Winfrey and men such as Robert Smith and Robert L Johnson are breaking barriers as black entrepreneurs. Their actions have inspired everyday men and women to be creative, accept new challenges, and establish their own businesses. 
Black-owned businesses we admire
As part of our mission at Invoice2go, a Bill.com company, to create a global and inclusive culture, we want to celebrate the contributions Black entrepreneurs have made to the world of business. Our Go Getters community seeks to recognize inspirational small business owners who carve out their own paths.
The African-American entrepreneurs chosen for this list have varied stories and businesses. Some are working full-time jobs while juggling a side hustle. Others have smoothly transitioned from their professional careers to becoming full-time business owners. But one thing is certain for everyone listed below: they possess a mindset that exudes passion and perseverance. 
1. Tuesday Brooks, AJOY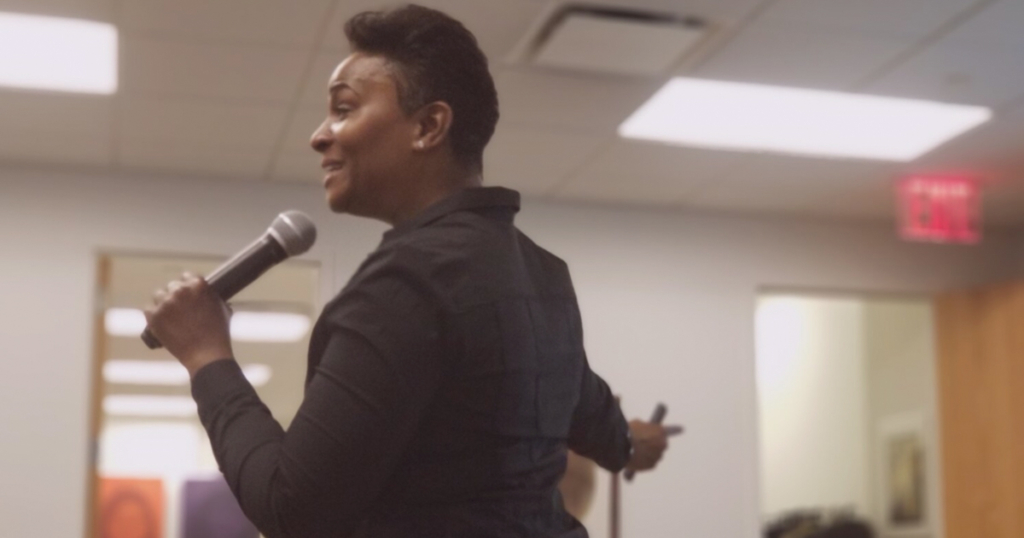 Growing a small business takes more than knowing how to develop a product or deliver a service. You've got to establish an organizational system so that you can work smart, not hard. And it's essential to pay attention to your business' finances. After all, one of the most significant reasons that businesses fail. However, as a small business owner, finances can be overwhelming. It's easier to make and spend than pay bills. 
"The moment you accept a dollar from someone, you are in business," says Tuesday Brooks, founder of AJOY. "You need bookkeeping in place and a financial plan that will support you. If we learned nothing from this pandemic, having a financial house in order is of utmost importance."  
AJOY is a financial management company supporting womxn-led businesses that need to discover the power of financial planning. From coaching services centered around cash flow management, profitability, and strategic business planning to traditional accounting, tax preparation, and bookkeeping services, AJOY equips entrepreneurs with the tools to manage their business's finances. 
"We help microenterprises level up and figure out their purpose for being in business," Brooks said. "Are you going to be a side hustler, lifestyle business, or small business?" 
Brooks launched AJOY in 2009 after working for a boutique accounting firm. Brooks realized there was an opportunity to provide financial and accounting support to small businesses and microenterprises in an innovative fashion.  
Within the first four years of operating AJOY, Brooks learned a great lesson that would turn into a great success: she needed to narrow her target audience and service businesses that would value her skills. Her new target audience: womxn-led microenterprises and enterprises.  
"I realized I was going against my better judgment and taking on people who were not our target audience. It didn't work out, and it made it stressful for the client and us," she said. "Womxn value what we do, appreciate the support, and are willing to pay."  
2. Danielle Moore, Ethel and Annie Mae's Soulfood Kitchen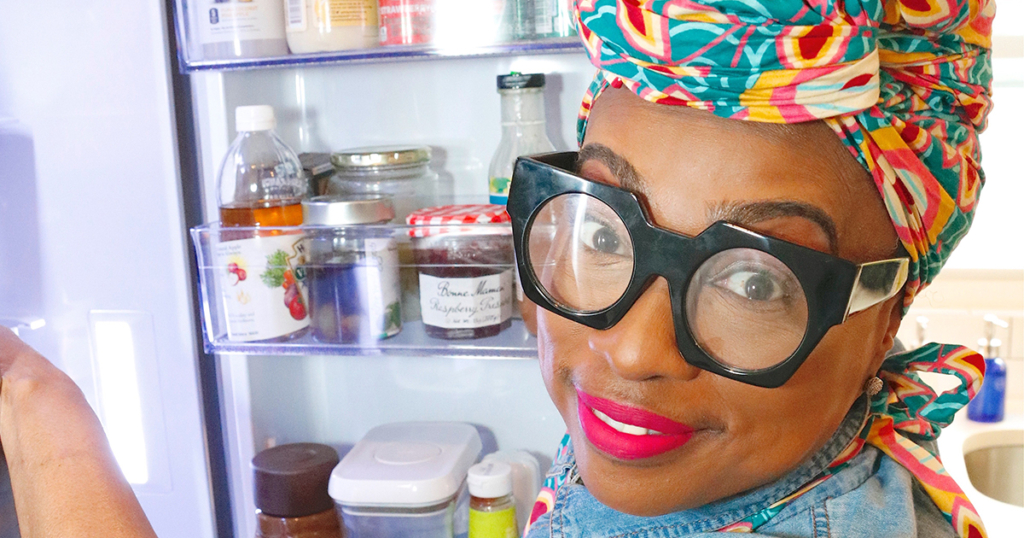 Danielle Moore grew up watching her mother and grandmother use their kitchens to grow thriving businesses in her Brooklyn neighborhood. Little did Moore know that she would operate a production kitchen and event space one day honoring their legacy. 
In 2005, Moore launched a home-based business out of her kitchen. She baked several varieties of cheesecakes. In time, she would expand to offer designed cakes, catering, lunch delivery services, and even a line of home goods. Moore's significant shift came in 2021 with Ethel and Annie Mae's Soulfood Kitchen in Brooklyn. 
It's a unique takeout restaurant featuring a rotating menu of soul food options and spins on Americana. On Sundays, Moore opens the backyard as an event space, hosting weekly R&B Sunday Brunch. In addition, Moore also owns a production kitchen that supports entrepreneurs with food-based businesses.
"It was time for more visibility for my business," Moore said. "It was either stop or take it to the next level. And I wasn't going to stop." 
In her 16-year journey as an entrepreneur, Moore has learned the power of connecting with organizations that would support her business's growth. She also embodies the philosophy of teaching and helping others. Moore's daughter, who watched her grow a business out of her kitchen, is now her restaurant manager. 
"Early on in my life, I put up a resistance to becoming an entrepreneur, but I love it because it's part of my legacy," Moore said. "When I watch my daughter flourish as a manager, I know I've done a great job."  
3. Portia Russell, Portia Russell, LLC
Have you ever seen an extreme couponer in your local drugstore or grocery store? It's a fantastic sight. Armed with their coupons and a shopping cart, there's no stopping an extreme couponer who wants to stockpile their pantry at home. 
Portia Russell, a Georgia transplant, teaches people how to extreme coupon and provides personal shopping services for families. 
"I'm helping families save money on items that they need for their homes," Russell said. 
Following the birth of her daughter in 2006, Russell struck up a conversation with someone who introduced her to extreme couponing. For the next several years, she learned the ins and outs of couponing. And in time, Russell would resign from her full-time job to run her business. 
"For 22 years, I worked almost 60 hours per week in retail," Russell said. "I missed so much of my children's early life. By running this business, I've been able to help people and have time for my children." 
Russell considers her most considerable success as being a resource during the COVID pandemic. "There was a time when the shelves in grocery stores were empty," Russell said. "There was no toilet paper or disinfectant. But I know what I know, and I had a stockpile." 
At the height of the pandemic, Russell sold limited quantities to families. She also donated to local women's shelters and other community organizations. 
"I just want to leave a great legacy for my children," she said. "They need to know that I work hard for them." 
4. Lawrence Perry Jr., Beau2Go Meal Prep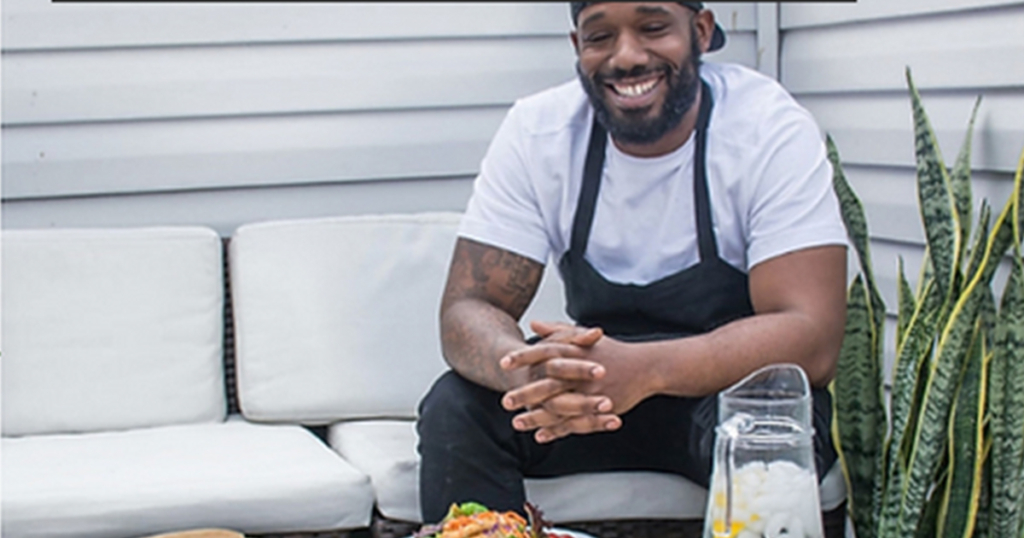 Four years ago, Lawrence Perry began preparing healthy meals for his father, who had defeated cancer. After posting several meals on social media, Perry was encouraged to prepare meals for others. 
In time, Perry would launch Beau2Go Meal Prep – a fantastic name in our humble opinion – serving people throughout Philadelphia. Every Sunday, Beau2Go releases a new menu of tasty yet nutritious meals. Clients can choose three or seven meals per week, and they are delivered right to their doorstep. 
"Entrepreneurship amongst African-Americans adds value to our community," Perry said. "Being able to provide jobs in our local communities is important for our youth." 
5. Ama Aya, Progress Through Process, LLC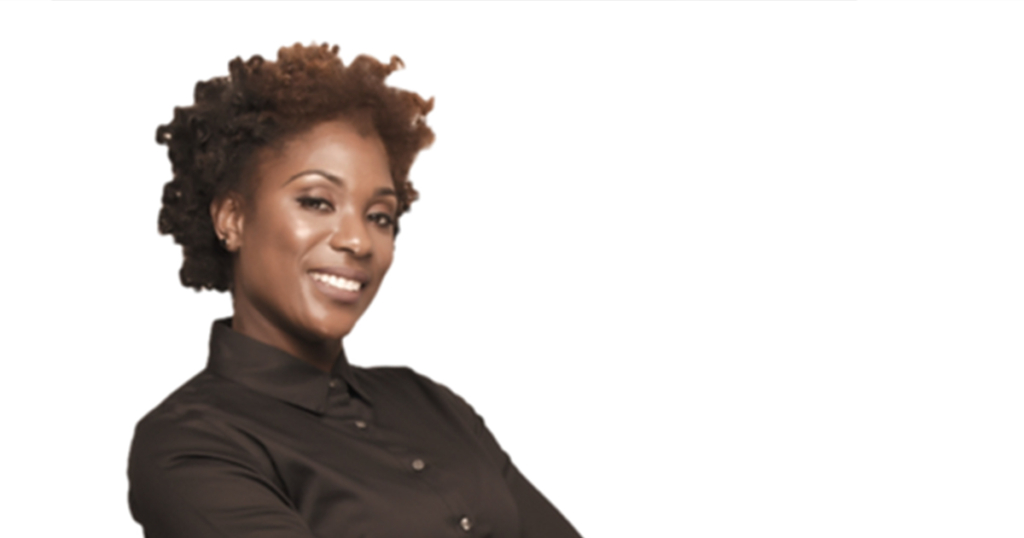 What do you do when you get yourself out of a problematic relationship? Cry? Wish revenge? 
Ama Aya, the owner of Progress Through Process, has another solution: take your power back. 
"Nothing slaps you like trauma," Aya says. "If you look at the moment, consider how you can fix things and then define the life you want--that's the gift of difficult situations."  
In 2017, Aya found herself recovering from a difficult relationship with a narcissist. She researched her experiences and realized that she was not alone. She turned on her camera and began publishing videos on YouTube, helping people identify and conquer the narcissists in their lives. After taking a life coach certification coach, Aya started offering coaching sessions to her subscribers. 
"Life coaching is focused on helping people navigate difficult relationships," she said. "But if you can find the silver lining at this moment, you can co-create a life that is better than the one you left behind and live the one you are designed to live." 
Today Aya is focused on pivoting her coaching business to not focus on past relationships--but transformational life coaching. In the four years she's been coaching people, Aya has learned many lessons. The greatest: "Treat people with care and compassion," she said. "People are trusting you through the most difficult moment in their lives. All businesses are not businesses--some are ministries. You have to be careful about how you help people." 
As an educator deeply concerned about African-American youth, Aya sees entrepreneurship as a vehicle that can help people take control of their lives.
"When you look at data, it suggests that African-Americans--especially men--experience long periods of unemployment. This indicates that we need to push entrepreneurship a lot more," Aya says. "We have to take the reins of our own lives and cultivate our greatness. We have it in us." 
6. Tea, Co-Founder, The Bronx Collab, LLC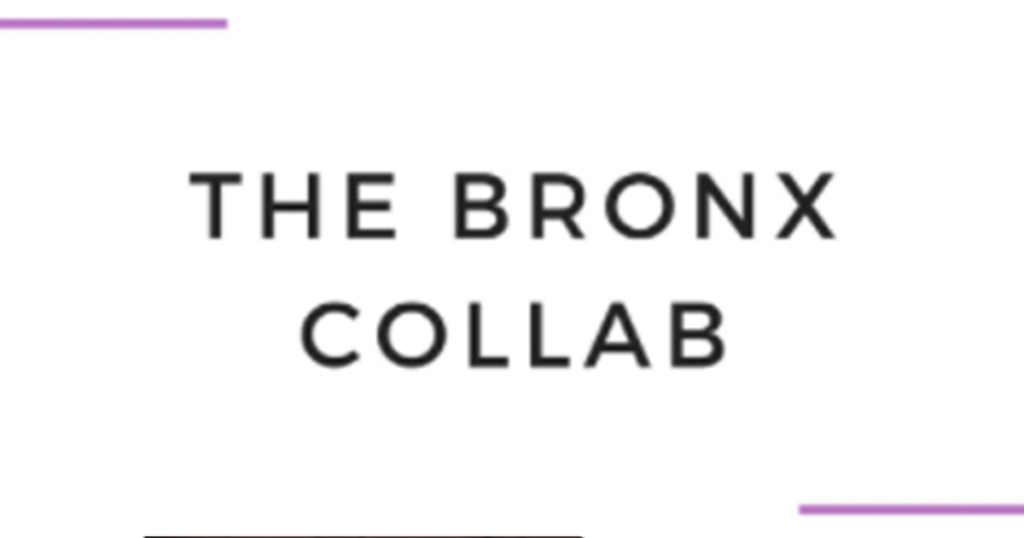 Small business owners need community spaces to help them grow. We need opportunities to network, expand our understanding of business operations and sometimes, we even need a quiet space to work. 
The Bronx Collab fulfills these needs for Bronx-based microenterprises. 
"The Bronx is rich in talent and knowledge," says Tea, co-owner of The Bronx Collab. "Many professionals and creatives lack affordable spaces to meet collectively for professional purposes." 
Opening the doors of The Bronx Collab filled this void while also promoting networking and collaboration amongst small businesses in the Bronx. In addition, The Bronx Collab is a space that echoes the community's needs over competition and offers a pantry, free art space for children, and promotes volunteerism. 
"Entrepreneurship is essential to our community," said Tea. "It's important that we realize that we - collectively- have all the tools and resources we need. The more we own our talents, experiences, voices, and skills, the richer our community will be." 
7. Geovani Derice, 2020Living, Inc.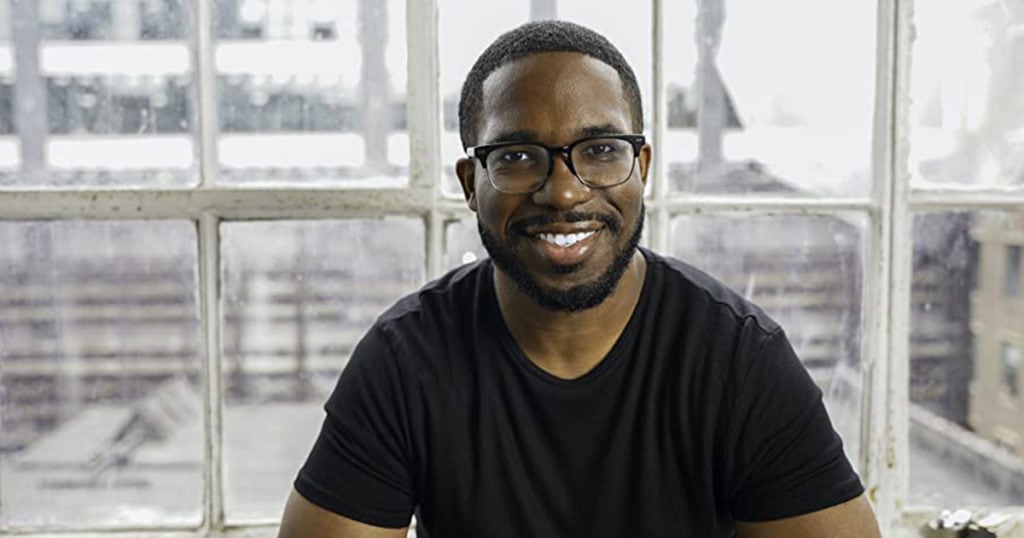 Website | LinkedIn | Instagram
Everyone has potential. Everyone has talent. And everyone needs a coach pushing them to achieve their greatness. 
New York-based author and motivational speaker Geo Derice helps people at various stages in their lives identify their greatest goals, create an incredible vision, and then develop the mindset to make it all achievable. 
As a motivational speaker, Derice connects with young adults and college students, encouraging them to overcome their fears and maximize their potential.  
As the author of two books, The Thirst Is Real and Geo's Gems, Derice uses his profound knowledge to teach thought leaders, speakers, and entrepreneurs to share their expertise through book publishing.  
Derice's greatest advice for fellow entrepreneurs: "Our abilities as freelancers or entrepreneurs are not fixed. It often looks that way because we only look within where we are," he says.  "Go outside your industry to find inspiration so that you can continuously be exposed to fresh ideas."
8. Tonita White, Dopely Lit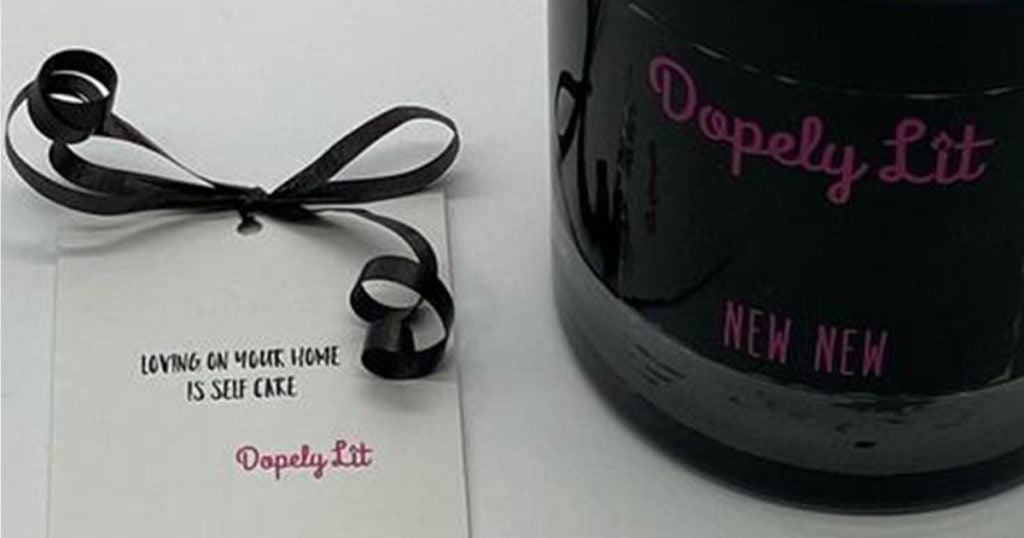 Website | Instagram

In 2019, Tonita White – a single mother of twins – was searching for a creative outlet that could also bring in extra money. Her love of candles and the environment inspired her to found Dopely Lit, a home fragrance line featuring soy-based, additive-free candles. 

Two years later, Dopely Lit is growing. White sells her candles through her e-commerce website and by attending carefully selected pop-up shops. White's advice for juggling motherhood, a career in the hospitality industry, and a successful side hustle: Keep it simple. 
"Stay in your own lane, move at your own speed but be deliberate and intentional," White says. 
The budding entrepreneur focuses on promoting two scents–Dope and New New–that are available as a candle or wax melts. During the holiday season, Dopely Lit rolled out B.Bryant, a scent dedicated to White's great-grandmother. 
And while many side hustlers overwhelm themselves with being on several social media platforms, White promotes her home fragrances through a dedicated Instagram account.  
"Just be consistent," White advises. "Every day I'm learning how to build a great legacy for my children."
9. Teneshia Jackson Warner, Egami Consulting Group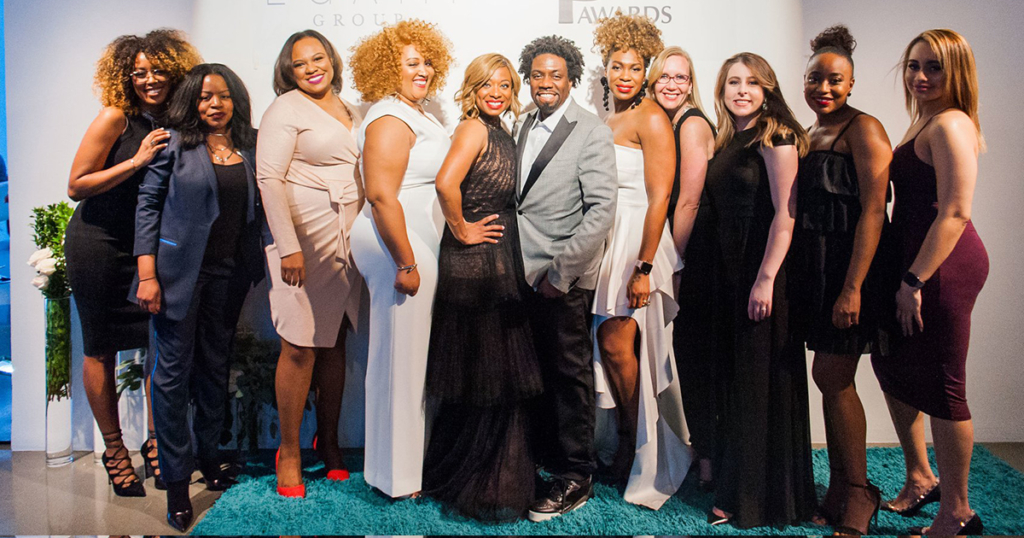 Website | LinkedIn

It is not uncommon for communities of color to feel ignored or misunderstood by companies in their marketing approaches. Taneisha Jackson Warner, founder and CEO of Egami Consulting Group, solves this by connecting corporate brands to the urban consumer. 
By spearheading strategic alliances and directing various programs and events, Warner has helped big-name companies like Yum! Brands (which operates KFC),  Heineken, Hennessy, Dasani, Bounty, and Western Union connect with their desired market. 
In addition to her business, Warner is the author of The Big Stretch, empowering readers to crush their goals in 90 days.
10. Trévon Sailor, Sailor's Brew Coffee
Website | LinkedIn

Coffee is often associated with its power to awaken the senses and motivate drinkers to move quickly. In 2019, Trévon Sailor, a lover of great coffee, launched his side hustle, Sailor's Brew. Featuring premium, international coffees, Sailor's Brew was sold at pop-up events and the business' e-commerce site. 
Working with his brothers Travis and Tevin, Sailor has been able to transition the brand to a lifestyle brand that features a rotation of high-end coffees from around the world. 
More than anything, Sailor's Brew wants its drinkers to believe in the power of working hard and staying motivated.
11. Latasha Stewart Estelle, Black Love Boutique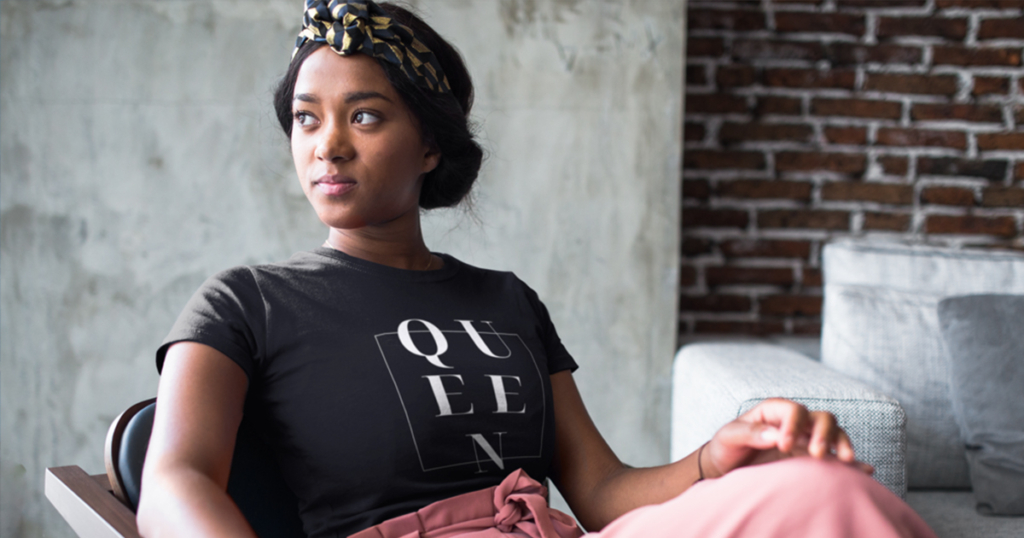 Website | Instagram | Facebook

Celebrating Black love and culture has consistently been a counter to racial injustice for African-Americans. And that's why Latasha Stewart Estelle established Black Love Boutique. 
Black Love Boutique is a lifestyle brand celebrating African-Americans through positive messaging. Like natural haircare products, T-shirts have become popular amongst side hustlers. Estelle, however, is setting her business apart from others by selling her designs as limited editions – once they're gone, it's gone. 
Selling everything from tees and hoodies to bags and mugs, Estelle runs the brand while raising a son and working full-time in the book publishing industry. 
In April of 2021, Black Love Boutique celebrated its one-year anniversary. Estelle has used this past year to grow the business to be successful by maximizing her time. She spends nights and weekends scheduling and automating much of her business marketing. 
Her greatest advice for entrepreneurs looking to get into e-commerce: "Understand your 'why' and make sure it is something you are passionate about. You have to be passionate in order to get through the tough times when you feel like quitting!"
12. Jason Ridgel,  Guidance Whiskey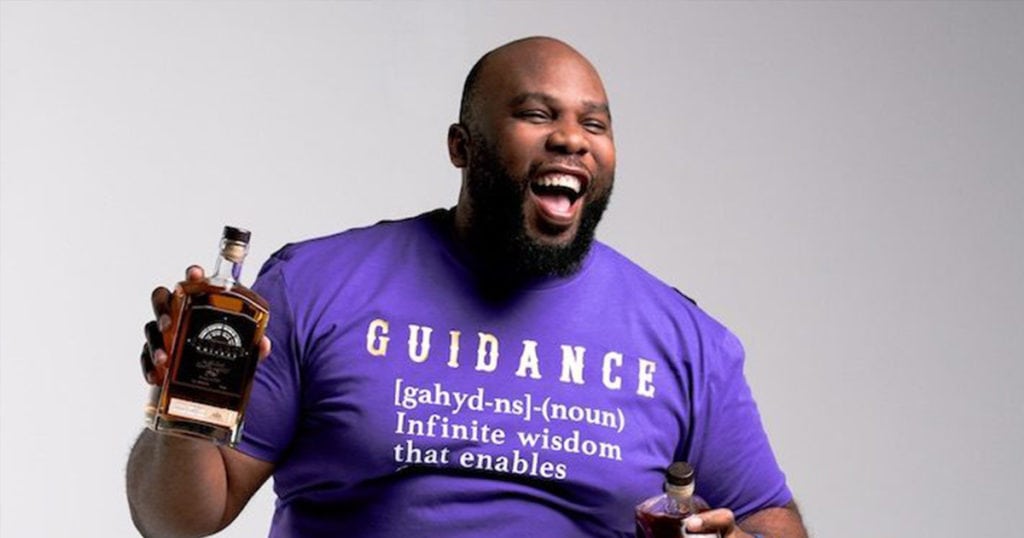 Website | Instagram

Whiskey is an acquired taste. For some people, its flavors are too strong and harsh. But for others, the taste and variety are exciting as some whiskey brands are sweet while others are spicy. 
Guidance Whiskey, created and owned by Jason Ridgel, is considered a brand loved by whiskey enthusiasts and experimenters alike. The brand is the first of its kind in Tennessee and is also one of the only African-American-owned whiskey brands in the United States.     

When Ridgel is not promoting the Guidance Whiskey brand, he is working as a community activist and developing partnerships with other Southern and Black-owned businesses. 
13. Jazmine Thompson, Winnie and Co.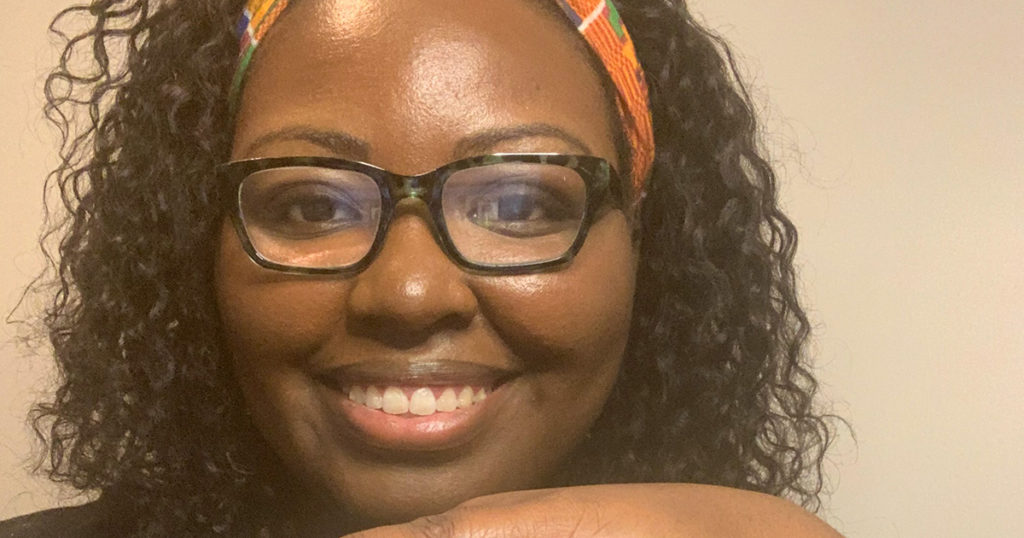 Website | Instagram

The natural hair care industry is teeming with product lines. For every hair texture, there is a moisturizer. For every curl pattern, there is a curl-defining cream. But that saturated market did not scare Jazmine Thompson, who launched Winnie and Co., a vegan hair care line for babies and children, in 2020. 
The busy mom decided to establish her own products to provide healthier options that would help African-American children's hair remain moisturized. 
When she's not juggling her family life, Thompson is promoting her business. She stays motivated by remembering, "Entrepreneurship can be frustrating and draining sometimes. When you find yourself feeling burned out, just take a step back and focus on something else for a little bit. You'll feel refreshed and better equipped to handle those challenges."
14. Jeff Lindor, The Gentlemen's Factory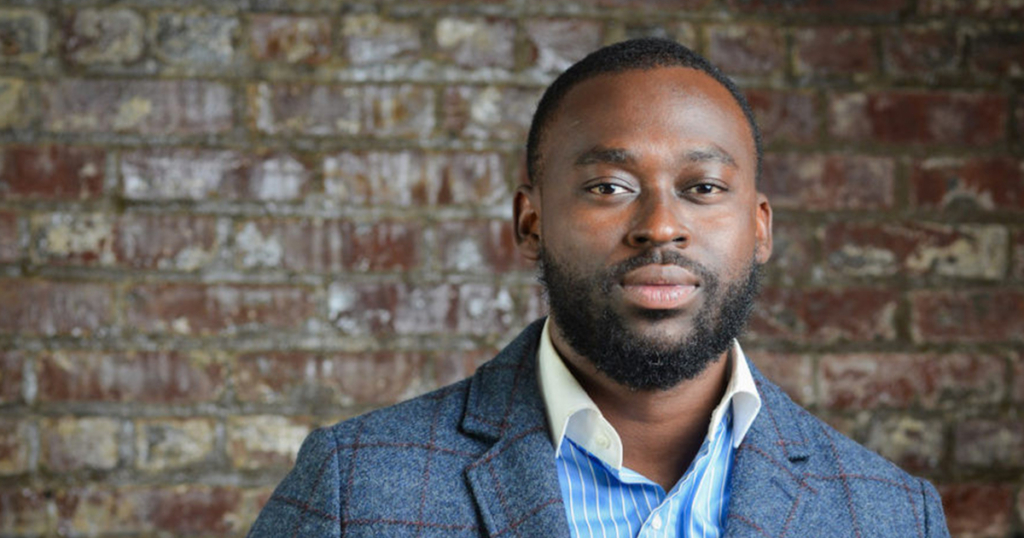 Website | LinkedIn

Building a strong network is one of the keys to entrepreneurial success. This mindset motivated Jeff Lindor to establish Groomed Success and The Gentlemen's Factory in Brooklyn, New York. 
Groomed Success provides mentoring and career development for at-risk young adults in New York City through workshops and programming. The Gentlemen's Factory is a co-working space and digital platform dedicated to building a professional network of African-American men.
Lindor's mission for both Groomed Success and The Gentlemen's Factory is to create spaces where African-American males can thrive. His greatest advice for business owners is, "Entrepreneurship is a roller coaster ride. You cannot allow every shortcoming to control your emotions. If you do, you will be very limited in this entrepreneurial journey."
15. Stanley "Teddy" Phillips, Ark Creative Company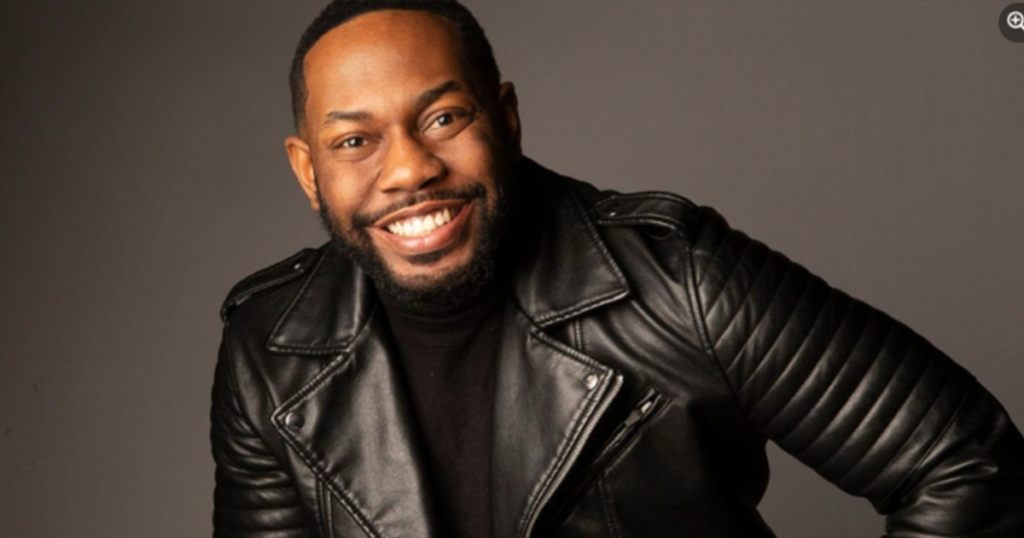 Website | Instagram

Games are a great way for families and friends to come together and have fun. Now, add games that celebrate culture–that's a serious win. 
In 2016, Ark Creative Company was born with the intention of creating diversity in the gaming industry. The first game released, For The Culture, was based on the idea of charades and highlight African-American history and culture. 
The trivia game is now popular on both iOS and Android platforms with more than 900,000 users worldwide. Last year, the company released For La Cultura for the LatinX community. And coming soon, What The Zodiac? A card game dedicated to zodiac signs. 
Teddy Philips is the owner of Ark Creative Company and still works full-time as a  Cyber Security Engineer at Microsoft. Although it is not always easy to juggle a successful business and full-time employment Philips says, "Creating from passion and purpose is what allowed me to continue on with my side hustle when I was bootstrapping and not generating any revenue in the beginning. If you are able to find fun and joy in your side hustle, then this creates the perfect work/side hustle balance needed to be successful."
16. Nicole White, Nicole White Design Interiors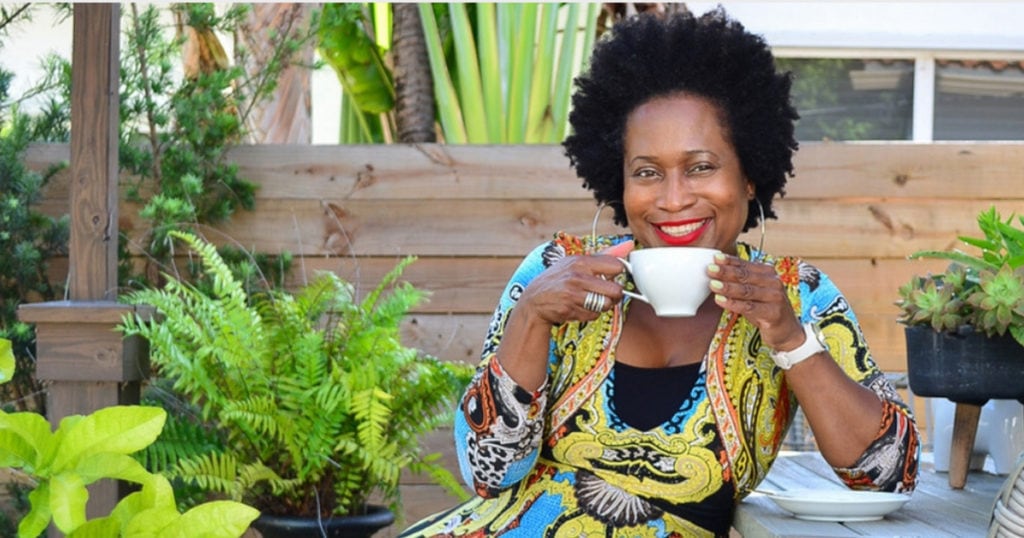 Website | Instagram

Twenty years ago, Nicole White was a daily news reporter by day and interior design hobbyist by night. Today, she runs Nicole White Design Interiors, an award-winning company that has been featured in The Wall Street Journal and Essence. White has been voted among the Top 25 Interior Design Firms by the South Florida Luxury Guide and is an emerging designer according to the Black Interior Designers Network. 
When White is not busy renovating kitchens and bathrooms or transforming living spaces, she loves spending time with her son, Xavier. 
White encourages side hustlers to be present in their day job and never burn bridges. "There will be a point where there simply aren't enough hours in the day to do both at the same pace, and one will have to give," she advises. "Be fully present and available, and the universe will reward you."

We hope that you have found the successful Black entrepreneurs and small business owners featured inspiring. What motivates you to push forward in your business or side hustle? Join the conversation and connect with our supportive and ambitious community.