What is Small Business Saturday and why is it important?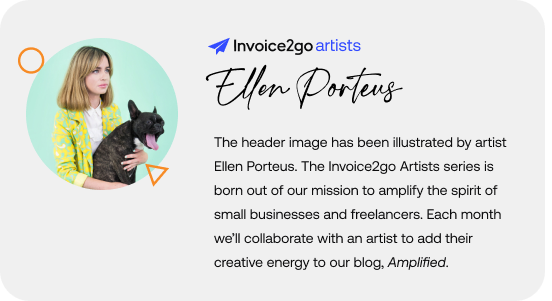 Small businesses have long been the backbone of Main Street America, creating new jobs and economic opportunities for their local communities. It is a day designed to encourage people to shop locally and support small business owners in their neighborhoods.
Small Business Saturday makes a big difference. According to the Small Business Administration, consumers spent a record high of over $20 billion on last year's Small Business Saturday. This year, we can do it again.
What can you do to participate in Small Business Saturday? This article will explain more about the significance of this event and provide some advice on how you can participate as both a customer and a local business owner.
What is Small Business Saturday?
Small Business Saturday encourages local shopping, particularly during the holiday season. For American consumers, it's a great reminder to skip over the big box stores in favor of local shops, restaurants, and service providers in your community.
The history of Small Business Saturday
Small Business Saturday started in 2010 as the brainchild of American Express. Initially, American Express wanted to encourage people to "shop small" and pump more money into the local economy during the great recession.
The following timeline traces the development of Small Business Saturday over the years, highlighting key developments that led to today:
2010: American Express starts Small Business Saturday
2011: The U.S. Senate unanimously passes a resolution to support the day
2013: 1400+ individuals sign up as "Neighborhood Champions" to organize local events
2015: The Small Business Administration (SBA) joins as co-sponsor of Small Business Saturday
2020: Americans spent a record high of $19.8 billion on Small Business Saturday
2021: Shoppers broke the previous year's record, spending over $20 billion
Today, Small Business Saturday continues to have the support of American Express and the SBA, as well as the organization known as Women Impacting Public Policy (WIPP). 
These organizations use Small Business Saturday events to encourage consumers to "shop small" and support independent retailers in their neighborhoods.
Impact of Small Business Saturday
The impact of Small Business Saturday can't be overstated. Supporting local businesses isn't just about helping the owners themselves, though that is still a worthy goal. It's also about supporting local communities.
American Express estimates that for every dollar you spend at small retailers, $0.67 stays in the community. This spending might be particularly important this year in the wake of the pandemic, as many small business owners continue to get back on their feet.
Supporting small businesses can also provide new jobs for the residents of your city, and in some cases, can even elevate minority entrepreneurs. If you care about your community, you can show your support by participating in Small Business Saturday.
When is Small Business Saturday?
Small Business Saturday falls on the Saturday following the Thanksgiving Holiday. It's no accident that Small Business Saturday falls between Black Friday and Cyber Monday. While you might still take advantage of deals offered by big-box stores and online retailers, Small Business Saturday might encourage you to start your holiday shopping season at one of the small businesses in your community.
How do I participate in Small Business Saturday?
Business owners can participate in Small Business Saturday in several ways. Don't delay; some of these strategies require some preparation before the big day so you can prepare. Here are just some of the ways that local small businesses can participate this November:
Get on the map
American Express continues to promote businesses by including them on a Small Business Saturday map. If you visit their website, you can add your name to the American Express "Shop Small" Map and join a directory of other small businesses across the U.S.
Plan your sales
Consumers have come to associate holiday shopping with steep discounts. If you want the support of your community, you'll need to find ways to make your business stand out from the crowd. Here are just a few things you might consider offering your customers:
An "early bird" discount on customers who arrive before noon
A 15% discount on select/new items
Free refreshments for customers while they shop
Gift with any purchase of $50 or more
Free gift wrapping
The exact nature of your sale is up to you, but remember that you'll attract more customers by providing unique items or services when they frequent your business this holiday season.
Prepare your retail space
Ideally, your store will be experiencing more foot traffic than ever before. But are you prepared for a sudden upswing in business? Consider how you might plan for the big day in the following ways:
Do you have enough employees scheduled for that Saturday?
Is there someone who can offer gift wrapping?
Do you have a strategy for capturing customer email addresses?
Is there enough inventory to meet customer demand?
Do you have a plan for any additional service you might provide?
Additionally, you may consider different business hours that day, offering specials for early-bird shoppers. But before you do, check with your landlord to ensure that there are no stipulations about operating hours. You might also check with other retailers and time your hours to coincide with the other businesses in your area.
Covering these details ahead of time ensures that your weekend will run as smoothly as possible, both for you and your clientele.

Don't neglect online sales
While you may be focused on foot traffic, don't neglect the potential for online sales. If your business already relies on eCommerce in any capacity, you can optimize your website for this event and generate more clicks and purchases.
The two retail channels may reinforce each other. That is, an interested customer may discover a product they see on your website and complete their purchase in person. This multi-channel marketing gives you a greater opportunity for add-on purchases or to promote other items or services within your retail space.
Participate in Small Business Saturday events
There's always strength in numbers. Find other participating businesses in your area, and ask if they have any specific plans for this November's event. You may be able to share strategies (or even materials) for promotion and marketing, and veteran entrepreneurs may have advice on maximizing this event.
Participating in Small Business Saturday activities can increase the visibility of your local business and help promote the day as a whole. Finding existing activities can also take the pressure off your shoulders and allow you to devote time to getting ready for the big day.
If you're interested in finding an event in your area, check with other business owners, your local Chamber of Commerce, or a small business alliance. These organizations can connect you to other businesses and activities in your area, helping to make the day a success.
Host your own Small Business Saturday event
If you can't find any events happening in your area, consider hosting one. Get creative! What do customers in your area want? How can you and your neighbors promote small businesses?
One Arizona community, for example, hosted a superhero-themed event to bring in more people. Again, you can brainstorm with other small businesses in your area to create an event that brings the day (and your business) lasting success.
Get the word out to your existing customers
There's a solid chance your existing customers don't know about Small Business Saturday. It's up to you to get the word out by advertising the day ahead of time.
American Express offers free marketing tools and resources, though you may also wish to leverage your marketing platforms to communicate with your target audience.
For example, Constant Contact includes email templates specifically designed for Small Business Saturday. As soon as possible, you'll want to send an initial email that encourages consumers to support small businesses this year, as well as highlight what customers can expect from your store in particular.
As the day approaches, you'll want to send a reminder email reminding your customers of the date and why they should consider shopping small. You can follow this up by sending a "last chance" email a day or so before Small Business Saturday, making a final push to "shop small" as the holiday shopping season begins.
Attract new customers through social media
How can you leverage this event to attract new customers? One of the easiest ways is to use your social media platform for advertising Small Business Saturday events and sales.
Consider holding a contest where you randomly draw a name to receive a gift. To participate, users must share your selected social media posts. This approach helps you market your business to an even wider audience and attract potential customers, thanks to the power of viral marketing.
You can also use social media hashtags like #smallbusinesssaturday or #shoplocal to get noticed online, and you can even tag American Express' @shopsmall account to gain more attention for your business.
Retain new customers
Special events have their way of attracting new customers, but keeping them will take some effort. Your marketing strategy should include a follow-up email thanking your customers for coming out, and you can post photos of any events on your social media platforms.
Whenever possible, seek to capture customer data such as email addresses and phone numbers or encourage them to follow your social media accounts. This strategy can help you reach more potential customers with future marketing campaigns and keep the momentum going all year long.
How can I support small businesses on Small Business Saturday?
Even if you're not a business owner, you can still support small businesses in your community. Here are some ways that you can shop small this holiday season:
Plan your purchases for local businesses
While holiday deals sometimes inspire impulse buying, many American consumers already know what they're buying for Christmas this year. Why not take your family's wish list to the small businesses in your local community?
This year, make a plan to shop small. When you support local businesses, you stimulate local economies. Shopping small means that your family and business owners across the country can both experience a happy holiday sales season.
Participate in local events
Many small businesses may be hosting activities that appeal to shoppers of all ages. Do you have kids? You can take them with you and build memories while investing your money back into the local community.
You might find activities and special programs listed on the websites and online profiles of your favorite local shops and restaurants. Your area newspaper might likewise run advertisements for these activities.
Talk it up
Your social accounts can be a powerful tool. Share the posts from your favorite small businesses, or post a message encouraging your friends, family, and followers to join you in shopping small on Small Business Saturday.
That Saturday, you can use your phone to "check in" with participating businesses and restaurants and even post pictures of a special event to keep the conversation going and encourage others to shop small.
Don't forget to use the same hashtags of #smallbusinesssaturday or #shopsmall, and you might even tag your favorite shop in your post to give them more visibility.
Become a regular
Perhaps most importantly, don't let a one-time event become the extent of your support for local retailers or services. Instead, commit to shopping small the other 364 days a year. It might take a bit more effort, but you will invariably help strengthen your neighborhood and your local economy.
Changing the way retail works, one business at a time
The old saying is true: a rising tide lifts all boats. Supporting one small business can uplift every entrepreneur in your area. Across the country, this show of support can promote a new atmosphere where retail happens locally and not just through corporate giants.
Every year, Small Business Saturday gives business owners greater access to resources and opportunities they would not otherwise have. At Invoice2go, a Bill.com company, we support small businesses and encourage you to shop small this holiday season–and all year long!