Accept debit and credit card payments with Invoice2go
It's our mission at Invoice2go, a Bill.com company to help small business owners get paid faster. We're excited to announce that you can now accept online payments right inside Invoice2go. It's the best of both worlds — the invoicing experience you know and love and a way to accept payments seamlessly, all in the same app.
Update (April 2021): Users can now accept online and in-person payments with all major credit cards. They can also accept PayPal and digital transfers with Google Pay and Apple Pay. You can also now accept tips when customers pay online.
Update (May 2016): The debit and credit card payment option is now available in the U.S., Canada, the U.K., Australia, and Ireland. Support for more countries is coming soon. Let's take a quick look at how it all works.
Turn it on
When you go to Payment Options in Settings, you'll see the option to accept debit and credit card payments. Switch it on and you're ready to go.
Customers pay you online
After switching on this option, every invoice you send will include a "Pay Now" button. Your customers can click it to make a secure payment online. Your company name will be displayed, so customers know they're paying you.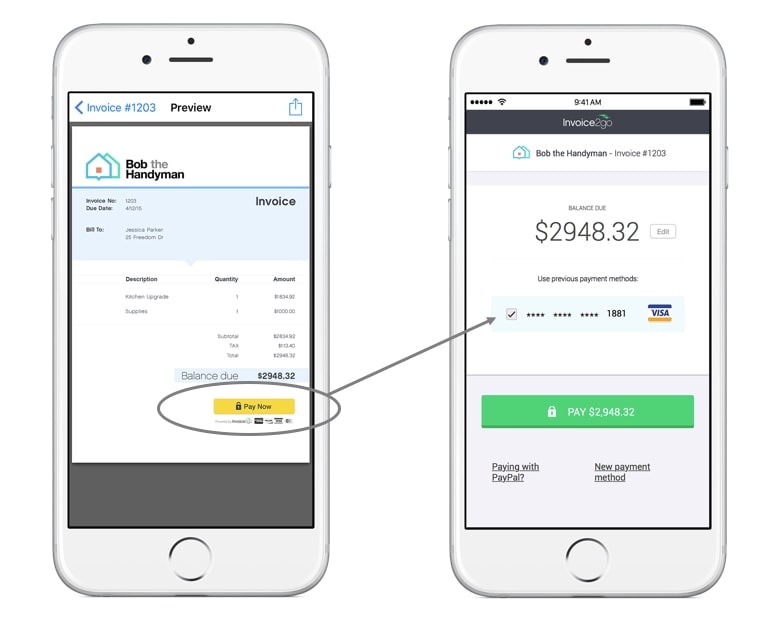 You get paid
After a customer submits their payment, you can expect the money in your bank account in 1-3 business days. Funds from your first payment will take 7 business days to reach your bank account after a one-time verification process. The fee for each debit and credit card transaction is 2.9% + 30 cents.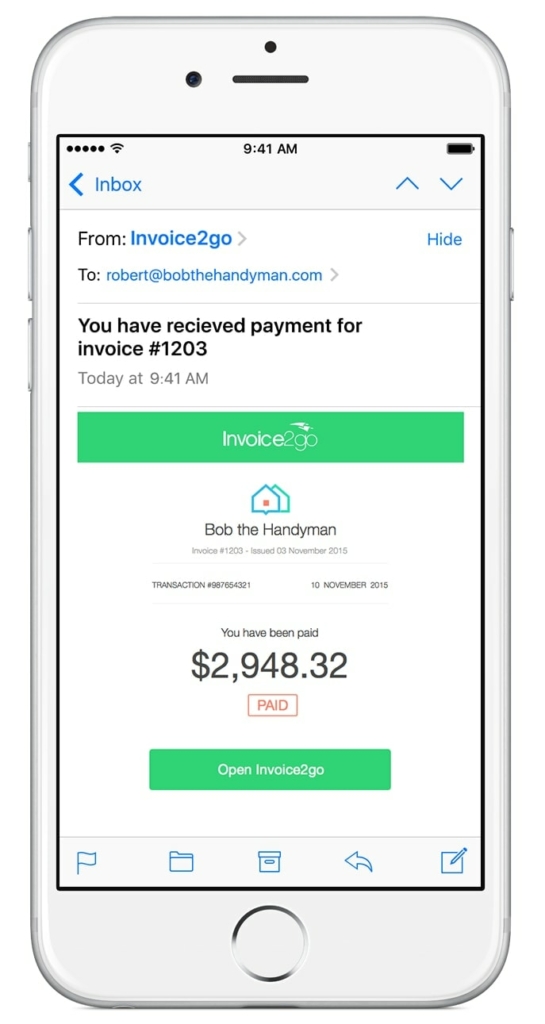 How to enable debit and credit card payments
Whether you use the mobile app for iOS or Android or use Invoice2go on the web, go to Payment Options in Settings and turn on the switch for "Accept Debit and Credit Cards." That's all there is to it. To learn more, here are all the details and FAQs.
To get the latest updates about Inovice2go product features, be sure to join our subscriber success community. We're continually coming up with new ways to help your business succeed.