10 LGBTQ+ entrepreneurs uplifting the community and making an impact
LGBTQ+ entrepreneurs provide a distinct voice in the landscape of business ownership. 
According to a recent report released by the National LGBT Chamber of Commerce, American LGBT-owned businesses contributed at least $1.7 trillion to the United States economy, and certified LGBTE companies have created more than 33,000 jobs. 
"We can try to reshape systems, or we can create our own," says Ashante Taylorcox, founder and executive director of You Are More Than, Inc. "Only we can change how we are supported in the economic space." 
For many, owning businesses presents an opportunity to share their knowledge and skills without the fears present in a traditional workspace. And for others, it is an opportunity to support other members of the LGBTQ+ community. 
Our mission at Invoice2go, a Bill.com company, is to support entrepreneurs in an inclusive culture. We are highlighting ten distinct entrepreneurs and their stories of courage, ingenuity, and innovation. 
1. Ross Perkins, Mason Dixie Foods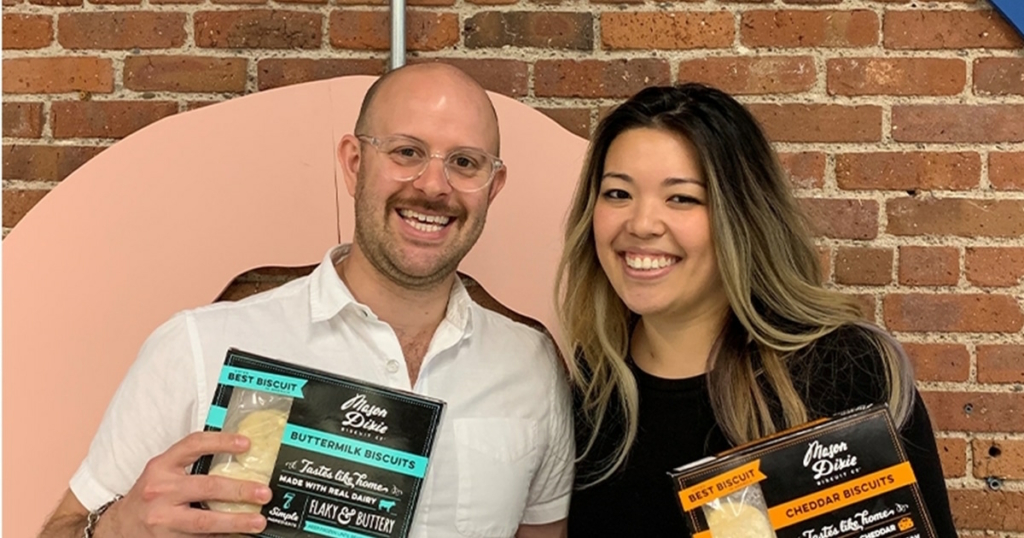 When we think of Southern food, we often envision an older woman in a kitchen baking sweet potato pies and macaroni and cheese. But Ross Perkins and his partner, Aisha Abuelhiga of Mason Dixie Foods, are disrupting what it means to be the head of a Southern kitchen. 
As a partner and chief operating officer of Mason Dixie Foods, Perkins is responsible for transitioning the company from a restaurant in Washington, D.C. to a frozen foods company offering preservative-free breakfast and bakery products. The products are sold in more than 6,000 stores throughout the United States, including Whole Foods, Publix, Wegman's, and Safeway. 
There are not many openly LGBTQ+ people in the frozen foods industry – especially not in leadership positions. Yet Perkins believes in the power of creating opportunities for others. 
"The biggest challenge is understanding that, in the frozen foods industry, I'm often the only openly gay person in the room," says Perkins. "Did it take some getting used to? Absolutely. But I'm hoping I'm making it even a little bit easier for other LGBTQ+ people to bring their talents and skills to this changing industry." 
2. Sarah Salisott, The Foster Lane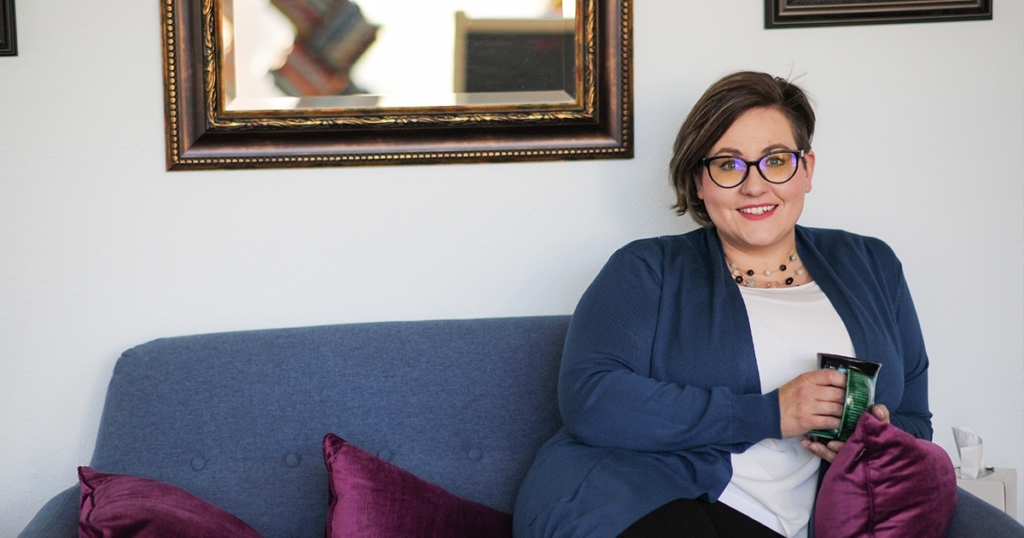 Sarah Salisott is a parent coach and owner of The Foster Lane. Her work as a parent coach focuses on helping families support children who have experienced trauma. In addition, she is an advocate for other LGBTQ+ families who need help navigating the foster care system. 
"As a member of the LGBTQ+ community, I am always evaluating if a provider will be accepting, affirming, and supportive of my family," says Salisott. "I also try to find providers that I don't have to worry about microaggressions and feeling like I need to explain different aspects of my life that don't pertain to the service." 
Salisott and her partner launched a blog, "Two Moms in the Foster Lane," several years ago after they decided to become foster parents and felt very unsupported. Soon, Salisott found herself with a growing audience because many foster parents had questions and needed to figure out how to navigate the system. But Salisott realized that she could do more to support parents – biological and foster – navigate the foster care system. 
Today, Salisott partners with local government agencies to provide support to families in need. She's the author of "Welcome to the Foster Lane: Parenting from a Coach Who's Been There" and is a Certified LGBT Business Enterprise. 
3. Nelson T. Quinones II, Self Healing and Spiritual Resilient Mind Network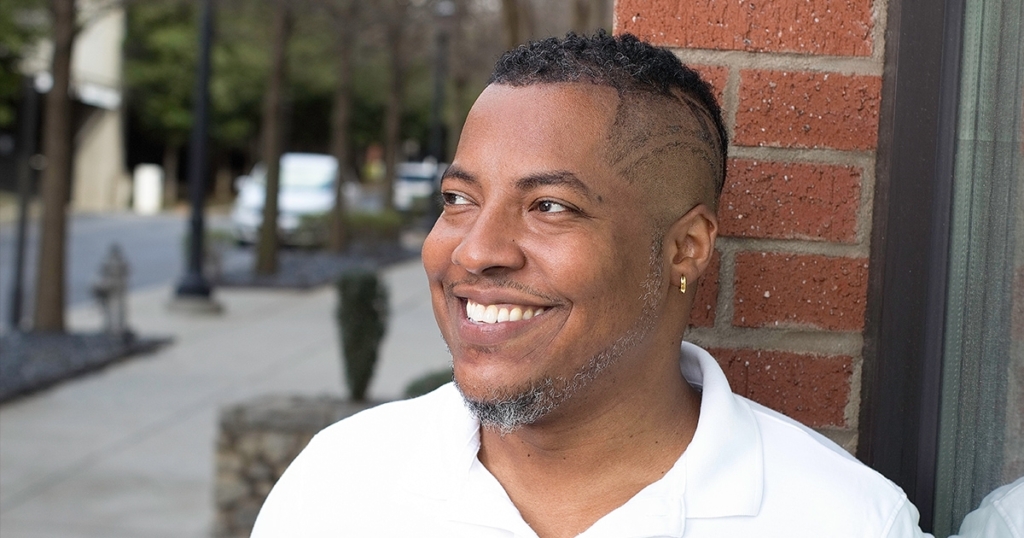 Mindset coach, author, and podcaster Nelson T. Quinones II believes that the true path to self-healing and spirituality is through personal resilience. 
Two years ago, Quinones became a life coach after overcoming drug abuse and other traumas they experienced in their life. And although they were a successful professional, Quinones knew they needed to feel fulfilled. 
Quinones, who recently published "Four Into Twelve Gives Three,"  helps people of all walks of life who appear successful to the public but are broken in private. 
Through their podcast, Beautiful Ironies, Quinones shares their perspective on life and finding inspiration in the most unlikely ways. 
"I was born to help and teach," Quinones said. "I believe in the truth of going into the world and helping someone find their way." 
4. Aaron Aragonez, Drag Society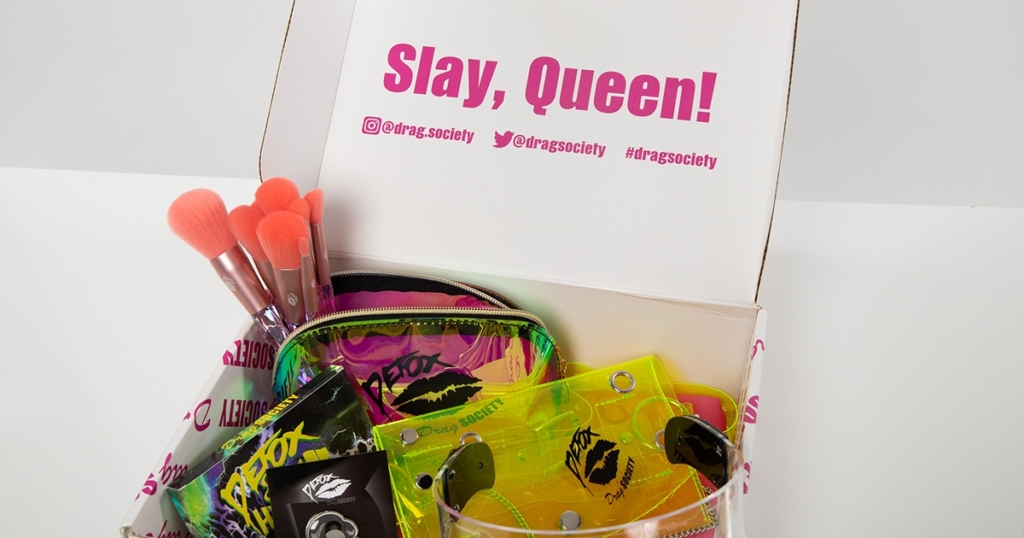 Drag Society is a quarterly subscription box membership featuring selections of products curated by celebrity drag queens.
Founder Aaron Aragonez consciously supports other LGBTQ+ entrepreneurs in the development of his business. From the photographers who capture the beauty of featured queens to product designers and marketers, Aragonez's goal is to employ, support, and amplify the voices of the LGBTQ+ community. 
Yet, Drag Society has also faced adversity that Aragonez believes will ultimately strengthen his brand. 
"In an age where inclusivity and awareness of minorities are growing, acceptance is and continues to be a major hurdle," said Aragonez. "We've combated a barrage of disapproving and hateful comments online in the form of direct messages and public comments on our social media posts, but facing this negativity is required when building and growing a brand." 
5. DREAM, We L.I.T. (We Live In Truth)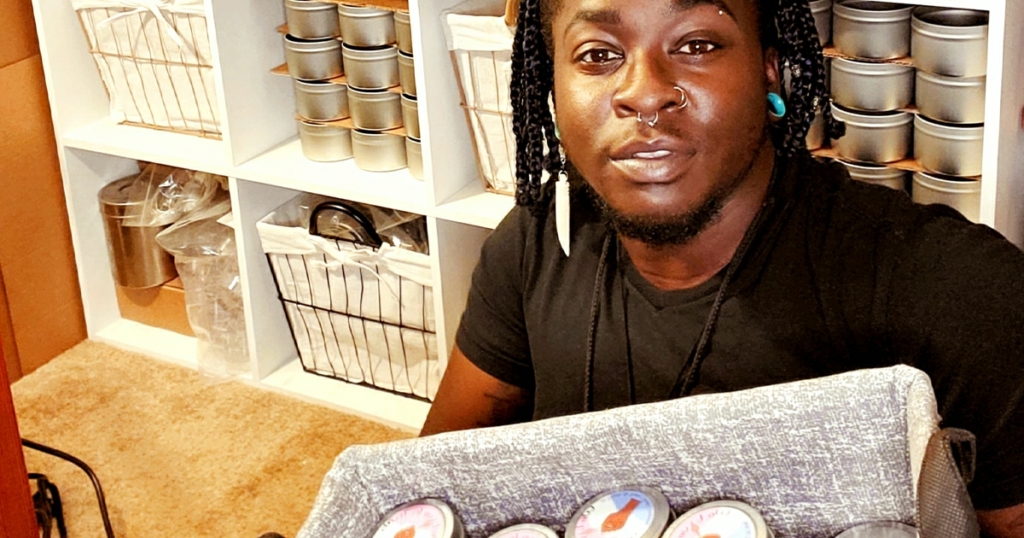 We L.I.T is the first Black trans nonbinary candle company. Founded by DREAM, the mission is to support the emotional, mental, and spiritual well-being of the Black trans community. 
"There is not a lot of recognition and celebration of trans individuals' lives unless they die at the hands of violence," said DREAM.  "We should not only have to light a candle when a loved one is murdered, but light a candle of celebration of our resilience."
We L.I.T.  produces vegan-friendly candles made using 100% organic waxes and raw materials. And, in support of environmental sustainability, the company's candle containers are reusable. 
DREAM, who identifies as a queer entrepreneur, believes highlighting We L.I.T.'s purpose is vital to supporting the LGBTQ+ community. 
"When oppression knocks on each door, I know that it is important for me to knock those doors down–not just for myself, but to allow others who may not have the courage to live in their truth," they said.  
6. Ashante Taylorcox, You Are More Than, Inc.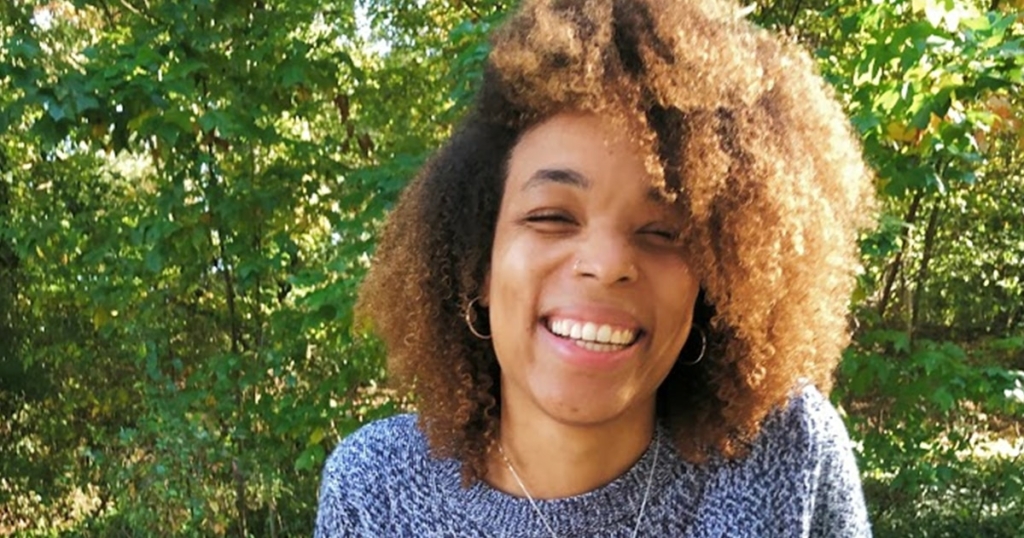 Survivors of sexual exploitation and trafficking need support to make a positive transition into society. 
Six years ago, Ashante Taylorcox, a survivor of familial trafficking, declared her vision: she wanted to launch an organization focused on empowering survivors of trafficking and exploitation. 
You Are More Than, Inc., established in July 2020, is an affirmation of Taylorcox's vision.
You Are More Than, Inc. is the first and only survivor-led, black-led, and LGBTQ+-led nonprofit organization in New Jersey serving domestic trafficking and exploitation survivors. 
Adult survivors of trafficking are often overlooked in society because many people believe they no longer need support because of their age. Yet, You Are More Than, Inc. thinks survivors need help for their emotional wellbeing, education journeys, and pathways to financial freedom. 
In particular, the organization's Financial Empowerment/Entrepreneurship program helps survivor-led small businesses with seed money. In the last year, You Are More Than, Inc. has invested more than $8,000 into assisting companies to get started and grow. 
"Entrepreneurship provides the ability to create new paths versus relying on systems that were not created for us," said Taylorcox. "We have to get creative in supporting others and how they navigate the world. In addition, entrepreneurship offers financial freedom."
7. Adam D. Blum, MFT, Gay Therapy Center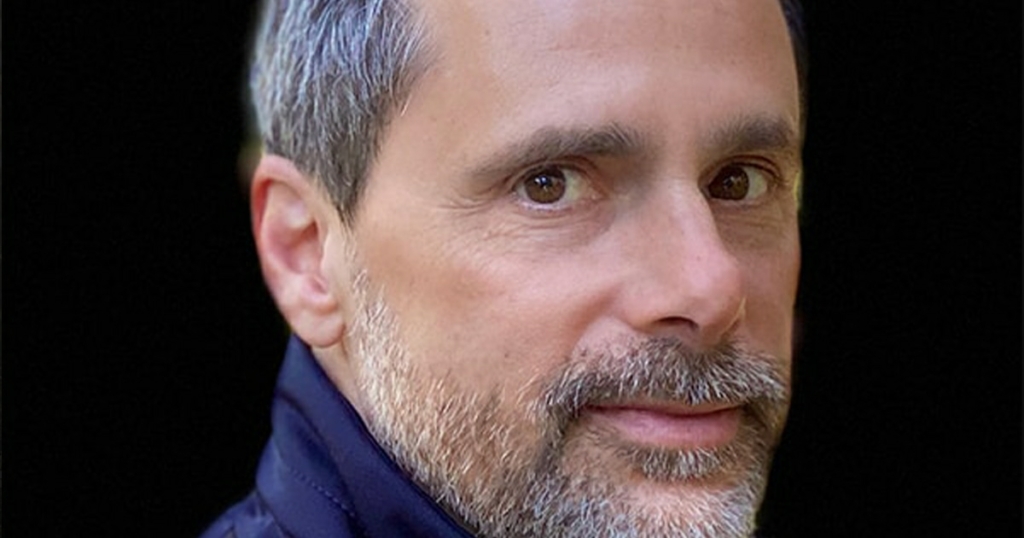 Identifying a therapist who understands the shame experienced by many members of the LGBTQ+ community can be challenging. After all, mental health therapists – who are supposed to work from a space of objectivity – can still possess their prejudices. 
In 2015, mental health therapist Adam D. Blum established The Gay Therapy Center to help members of the LGBTQ+ community identify therapists sharing the same experiences. 
"I knew from my own experience that it could be especially healing and powerful to work with a therapist who shares part of your own LGBTQ identity," said Blum. "Shame is a near-universal experience for LGBTQ people. Working with an LGBTQ therapist is a profound way to heal from shame."
The Gay Therapy Center was an outgrowth of Blum's private practice, which always focused on the needs of the LGBTQ+ community. It is the largest private therapy provider for the LGBTQ community in the United States, with offices in San Francisco, Los Angeles, New York, and Washington, D.C.
"Serving the LGBTQ community as an LGBTQ entrepreneur is heaven," said Blum. "As the Founder/Director of the Gay Therapy Center, I get to focus on the community I care most about. I don't need to worry about prejudice from colleagues. For me, it combines the personal with the professional, and therefore does not feel like "work." 
8. Dr. Alexis Petra and Allie Ferrey, MS, NASM-CPT, Transclinique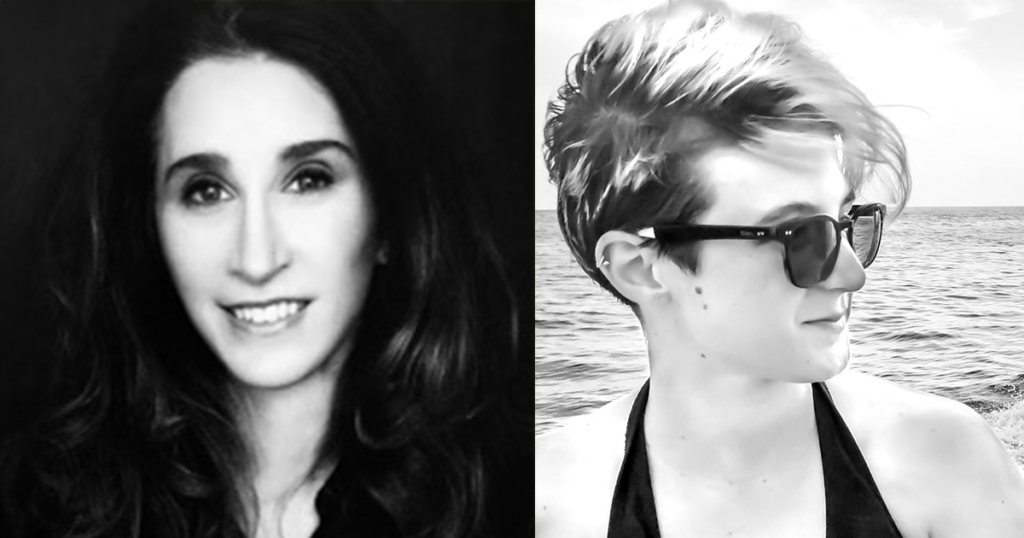 When COVID-19 shut down the world in March 2020, trans people's access to healthcare became very limited. The community, already faced with judgment, was now in a position of needing virtual support from medical practitioners, mental health therapists, and other health care providers. 
Dr. Alexis Petra, an emergency room doctor, opened TransClinique in April 2020 at the height of the pandemic. 
"It was crucial to share my experience and provide a safe space for others," Dr. Petra said. 
TransClinique provides services via telemedicine. By offering a virtual trans clinic that provides healthcare-specific to trans and gender non-conforming people, Dr. Petra can create a safe space where patients' challenges will be recognized and respected. In addition, TransClinique provides health and wellness such as personal training and makeup artist services to provide image support to its clients. 
"There are so many challenges, especially earlier in transition to have someone who understands your experiences is really important," Dr. Petra said. "It's more than just providing hormones–it's holistic health. Do they have a good diet? How are they approaching their spouse and family? Do they have access to a trans life coach? 
Operating with two physicians, TransClinique is currently servicing 550 clients across eight states. 
While Dr. Petra oversees the medical needs of TransClinique patients, Allie Ferrey manages the fitness and wellness department. As a personal fitness trainer, Ferrey focuses on helping trans people combat feelings of anxiety and depression while helping them feel comfortable in their bodies. 
"I never thought I'd go into personal fitness," said Ferrey. "I love being able to talk and educate as part of people's transition." 
Together Petra and Ferrey are on a mission to support the needs of the transgender community through supportive health and wellness practices. 
"We just want to be positive and use the resources we can so that things can change for the better," said Dr. Petra. "We need to turn our weaknesses into strengths." 
9. Theresa Brewster, F.I.T. and F.A.B.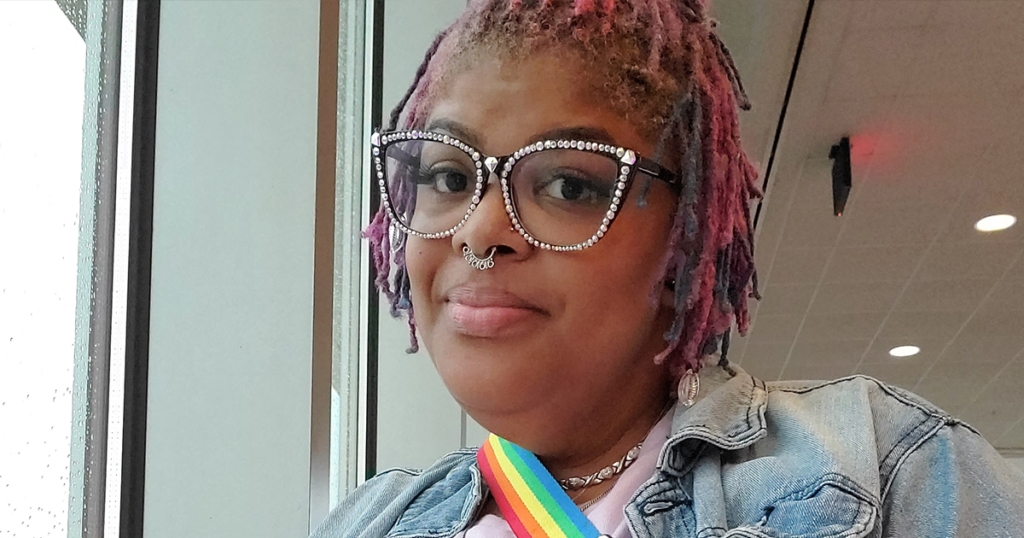 Certified health and wellness coach Theresa Brewster aims to motivate women of all shapes and sizes to become active. The wife and mother of three began her journey into entrepreneurship as a baker. 
But Brewster's passion for motivating and inspiring others has led her to launch F.I.T. and F.A.B., a coaching program that helps women of all sizes. In addition, Brewster shares her fitness journey with followers on Instagram and through group coaching. 
"It's important to show my inclusivity to different types of people in all walks of life so that the community can relate to me and feel comfortable knowing that I am one of them," Brewster said. 
After undergoing weight loss surgery in 2020, Brewster began to explore different aspects of health and wellness. Then, feeling empowered by her victories on and off the scale, Brewster decided to help others. The self-proclaimed "Fairy Godmother of Fitness," Brewster helps clients feel magical about approaching exercise at any size–she believes that anything is possible. 
"I want to be the vision of what fit can look like at my size and weight!" said Brewster. "I'm truly grateful for that. I feel like the world we live in is way more accepting to the LGBTQ+ community, making what I do a whole lot easier." 
10. Marissa Blaszko, Kaleidoscope Art & Entertainment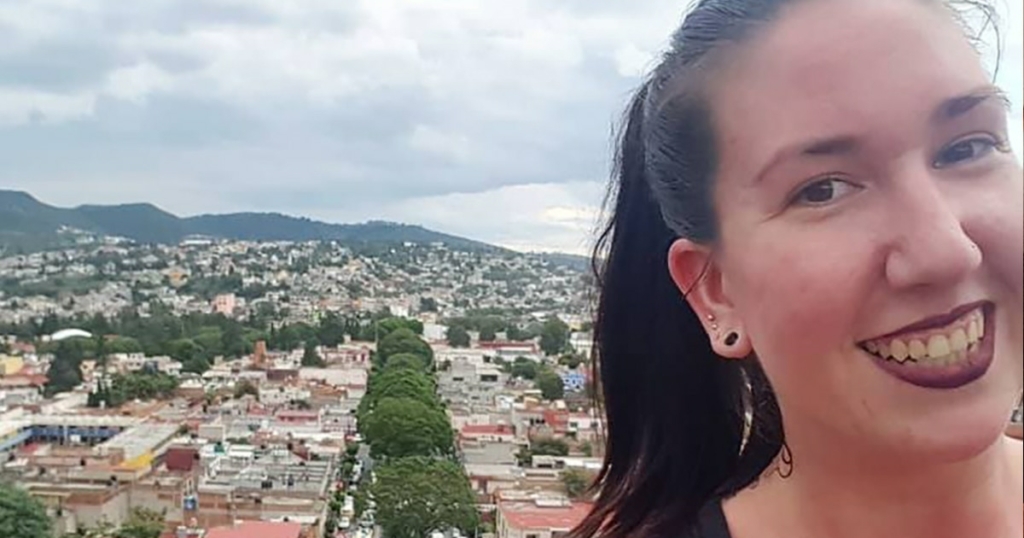 What makes a great party? Entertainment, of course! Marissa Blaszko runs Kaleidoscope Art & Entertainment, pairing unique artists with special events and private parties. 
She runs a multi-state operation that is built on both talented artists and clients who are allies of the LGBTQ+ community. 
"There are some major advantages being a queer business owner," Blaszko said. "The first is that other companies pass up amazing talent because, whether they say so or not, they discriminate against certain LGBT+ people." 
Blaszko works with many LGBTQ+ artists who are often discriminated against by other employers because they are nonbinary or transgender. Yet Blaszko sees these artists as talent that should be nurtured and promoted to event planners. 
In addition, Blaszko works with many clients who are part of the LGBTQ+ community. 
"We can help LGBT+ clients in the events industry like no one else. Because of how much discrimination they face over cakes and wedding halls, fiancé(e)s or new parents might be afraid to reach out to certain businesses over their event," she said. "We can confidently promise them that won't be the case with us and leave any of those stresses out of their party."
The LGBTQ+ business owners and entrepreneurs featured are all empowered by communal support and inclusivity. Their purpose for launching their businesses may differ, yet their desire to strengthen their community by using their voices and expertise is inspiring and essential to our society. 
How do you support members of your community? Share with us in The Freelance Forum, our community for business owners striving to make a positive impact.