20 inspirational books for women entrepreneurs
When you think of keys to success as a freelancer, entrepreneur, or small business owner, reading books specifically for women entrepreneurs probably isn't the first thing that comes to mind. 
Still, regularly picking up trending business books for women entrepreneurs can help you make breakthroughs in your career. You can find solutions to long-standing challenges, open doors to new opportunities, and inspire your creative spirit. It's no wonder why many ground-breaking CEOs and executives read at least one book per week.
As part of our mission at The Female Founders Network to empower and uplift women in business, we've curated a list of our top 20 books for women entrepreneurs. Whether you prefer audiobooks or paperbacks, these books are packed with valuable information on everything from communication and confidence to business strategy and finding balance. 
We'll share a link to buy online from an independent bookstore for each book on the list. Some link to Bookshop, while others will direct you to Semicolon Bookstore, Cafe Con Libros, or Bookends and Beginnings – three women-owned bookstores that we love.
1. Lean In: Women, Work, and the Will to Lead by Sheryl Sandberg
"Women need to shift from thinking, 'I'm not ready to do that' to thinking 'I want to do that – and I'll learn by doing it.'"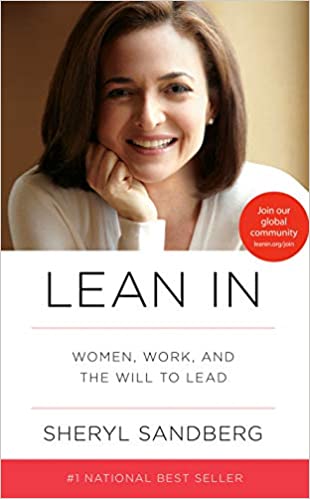 Do you experience negative self-talk or tend to be too cautious at times? Are you interested in learning more about how to balance the demands of motherhood and a high-power career? Sheryl Sandberg, one of Forbes' Most Powerful Women in Business and Facebook COO, has walked your path. 
Here she shares her experience leading some of the world's most successful companies. She also gives insights about being a woman with ambition and the small changes you can make to increase your chances of reaching your goals.
2. Talking from 9 to 5: Women and Men at Work by Deborah Tannen
"The biggest mistake is believing there is one right way to listen, to walk, to have a conversation – or a relationship."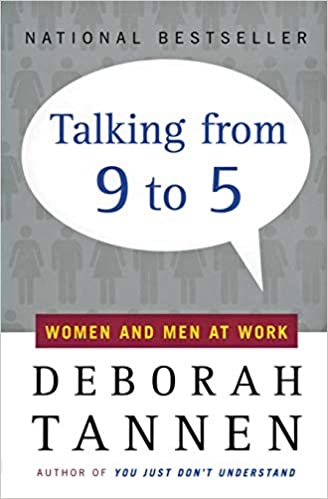 This book for women entrepreneurs explores the differences between how women and men communicate. It discusses the impact the words used, tone of voice, and structure of phrases have on how we are perceived in a business environment. Understanding these subtleties is essential for more positive and productive work relationships.
3. Women Who Launch: The Women Who Shattered Glass Ceilings by Marlene Wagman-Geller
"Find motivation in your career with life with the amazing history of women entrepreneurship, activism, and leadership."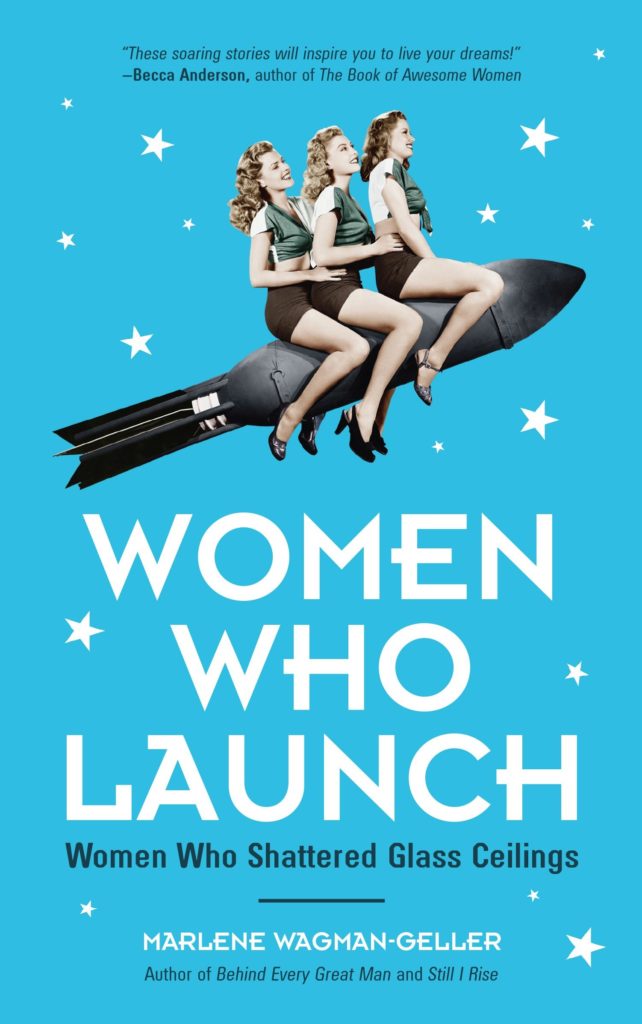 Author Wagman-Geller profiles some of the most influential women in history, including Estee Lauder and Julia Ward-Howe. She shares the stories behind iconic brands and quotes from strong women who refused to be kept down.
4. Shark Tales by Barbara Corcoran
"I have a theory and I really believe it. I think your worst weakness can become your greatest single strength."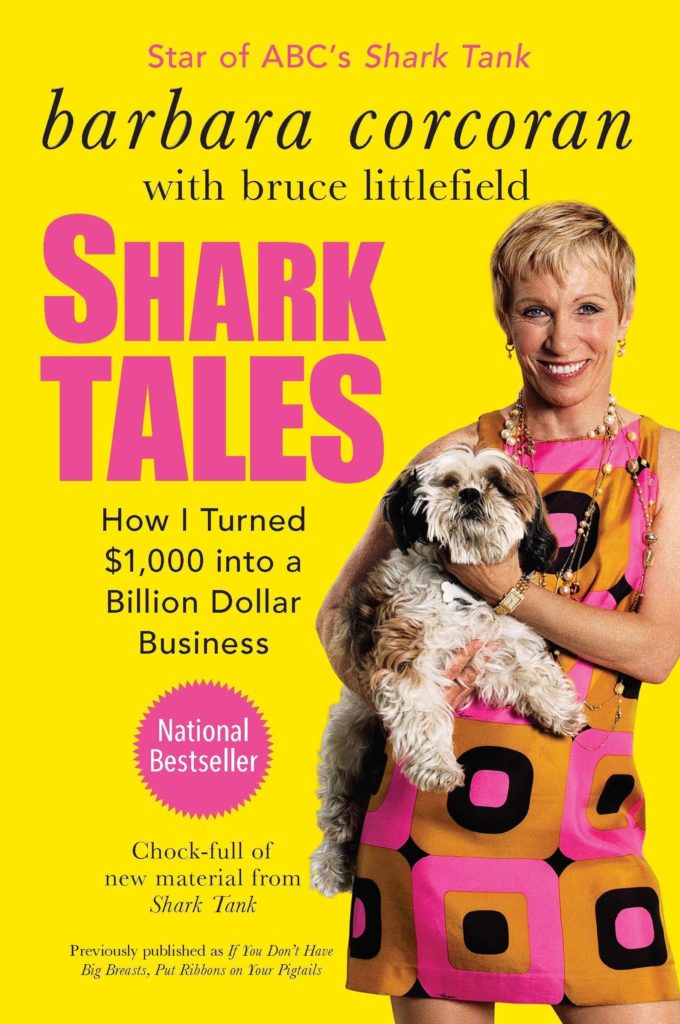 Corcoran's story ends in success but started with numerous failures. Here the Shark Tank star shares her unconventional approach to business. Read how she takes key learnings from each of her failures – and ultimately applies them to a successful business.
5. Thrive: The Third Metric to Redefining Success and Creating a Life of Well-Being, Wisdom, and Wonder by Arianna Huffington
"I think especially as women we need to recognize that feeling pressure is completely self-imposed."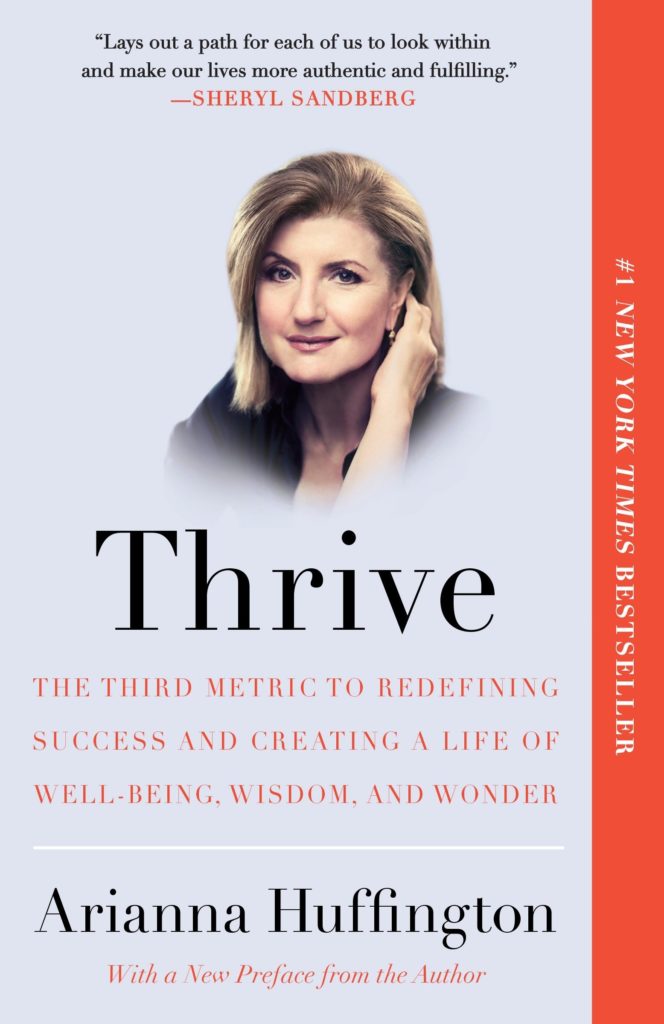 Arianna Huffington, co-founder, and editor-in-chief of the Huffington Post shares a candid story about managing the demands of business and family – leading to her realization of what truly matters. This book for women entrepreneurs challenges you to think differently about your work and life in general.
6. Beyond the Boys' Club: Achieving Career Success as a Woman Working in a Male-Dominated Field by Suzanne Doyle Morris, PhD
"Women can thrive in male-dominated fields, whether working in academia, private practice, or the corporate sector, and we can all learn from those who do and their successes."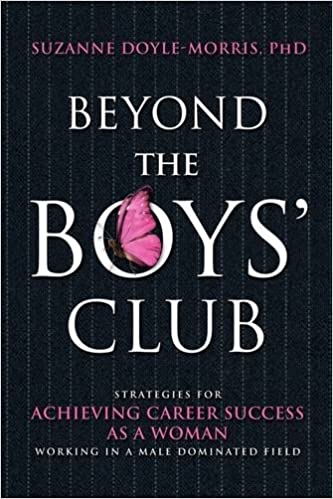 Ever wondered what it's like to walk the shoes of the senior women and female CEOs in organizations like the University of Cambridge and Microsoft? This book shows you how to develop your career strategy and break through the glass ceiling with inspirational ideas from women who have earned their seats in the boardroom.
7. The Confidence Code by Katty Kay and Claire Shipman
"Having talent isn't merely about being competent. Confidence is actually a part of that talent."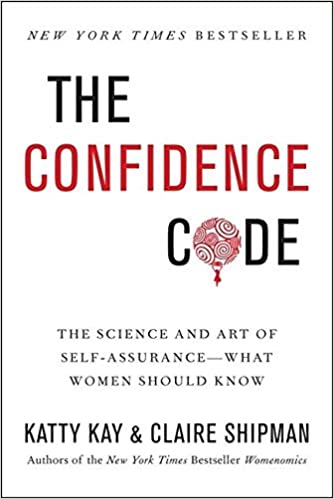 Do you experience the imposter syndrome, even though you have an established business? Confidence stands in the way of many women pursuing their dreams. This book for women entrepreneurs provides real advice to propel your career forward. It shares scientific research and interviews with women leaders from politics, the military, sports, and the arts.
8. Jo Malone: My Story by Jo Malone
"Business isn't rocket science. It's courage, creativity, and having the faith to believe you can take that one step."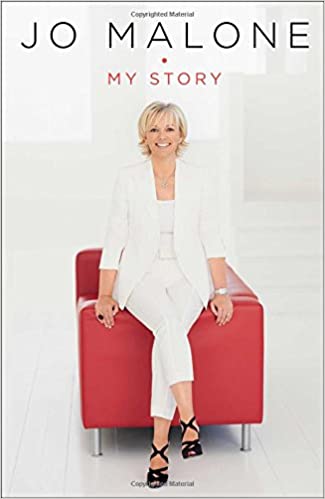 Are you curious about the driving force behind her eponymous beauty brand? Jo Malone shares her journey from leaving school with no qualifications to becoming one of the world's most successful entrepreneurs. 
9. The Multi-Hyphen Life: Work Less, Create More, and Design a Life That Works for You by Emma Gannon
"You must remember that no decision is ever really the wrong decision. Because it's the decision you made at the time. Respect your past self and her choices."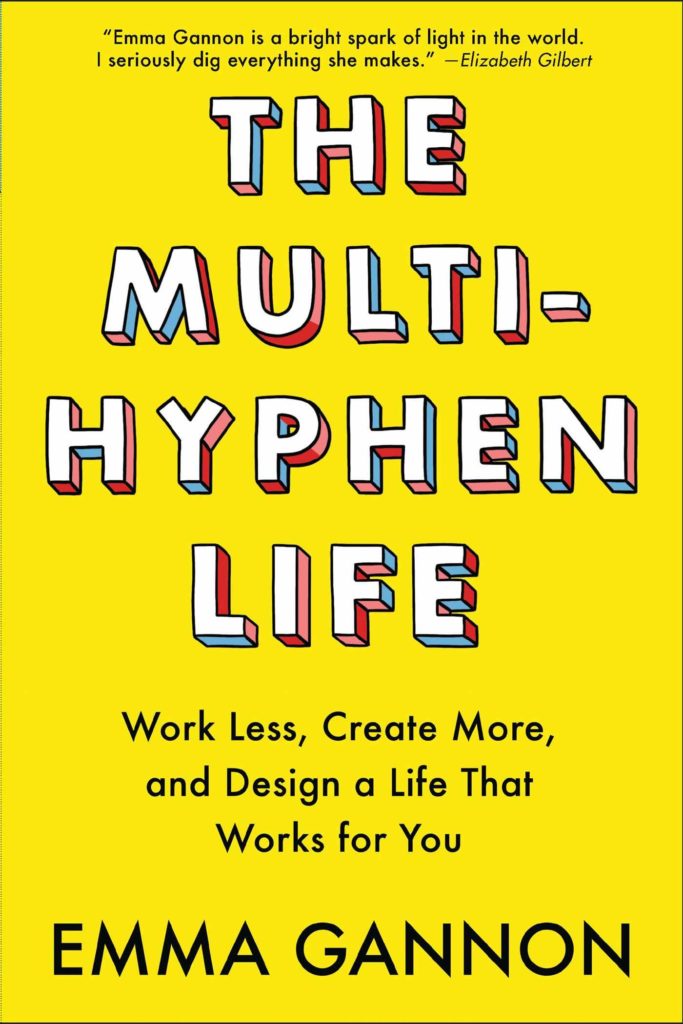 If you're stepping into the world of freelancing or navigating toward a new definition of success, this book is for you. It was created for anyone frustrated their 9-5 and itching to turn a side-hustle into a start-up. 
10. You Are a Badass: How to Stop Doubting Your Greatness and Start Living an Awesome Life by Jen Sincero
"If you're serious about changing your life, you'll find a way. If you're not, you'll find an excuse."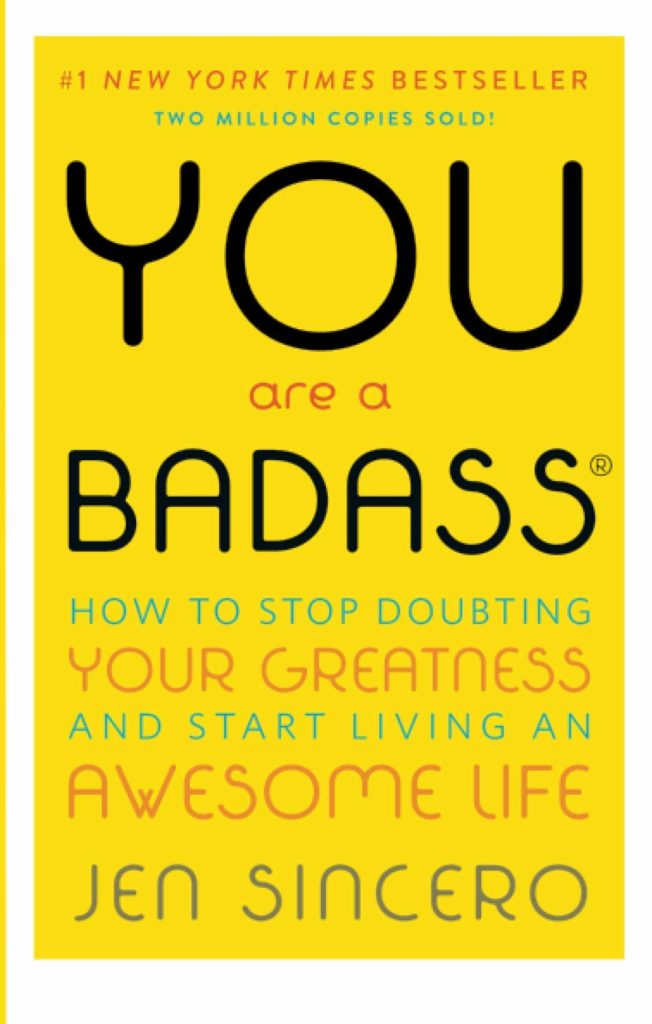 You want to create a life you love. This entertaining how-to guide is full of hilariously inspiring stories, sage advice, and easy exercises to help you change the behaviors that stop you from getting what you want.
11. Girl Code: Unlocking the Secrets to Success, Sanity, and Happiness for the Female Entrepreneur by Cara Alwill Leyba
"The fiercest thing a female entrepreneur can do is to support other women."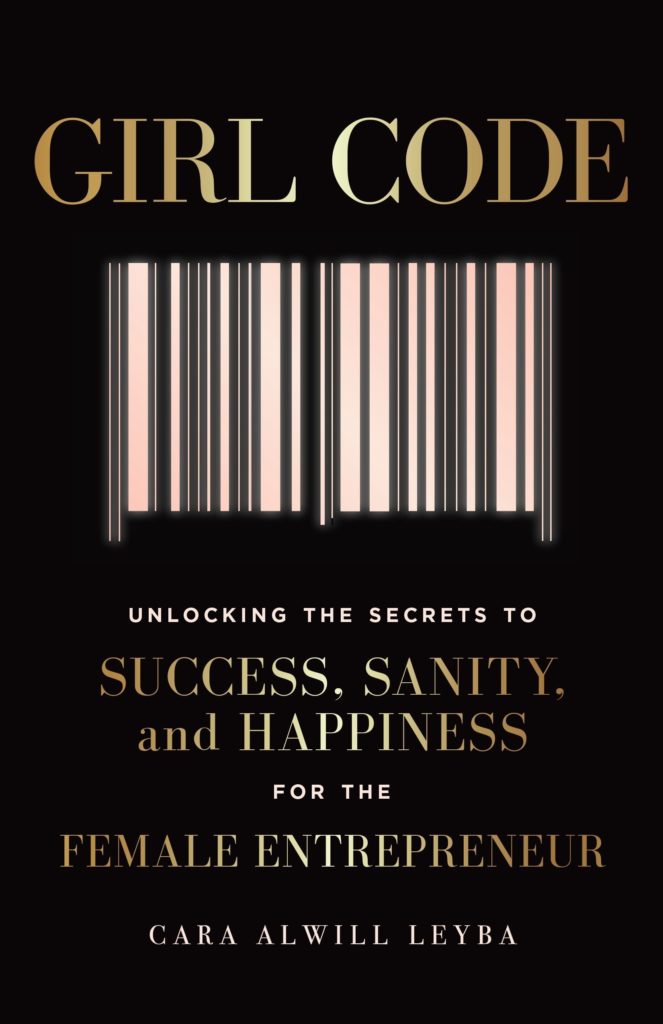 You're looking for a roadmap. You want to share what you've learned in business with other women, build confidence in yourself, learn the power of connection, and reconnect with your "why."
12. How to Be an Overnight Success by Maria Hatzistefanis 
"You are not born an entrepreneur. It's a skill that you learn along the way."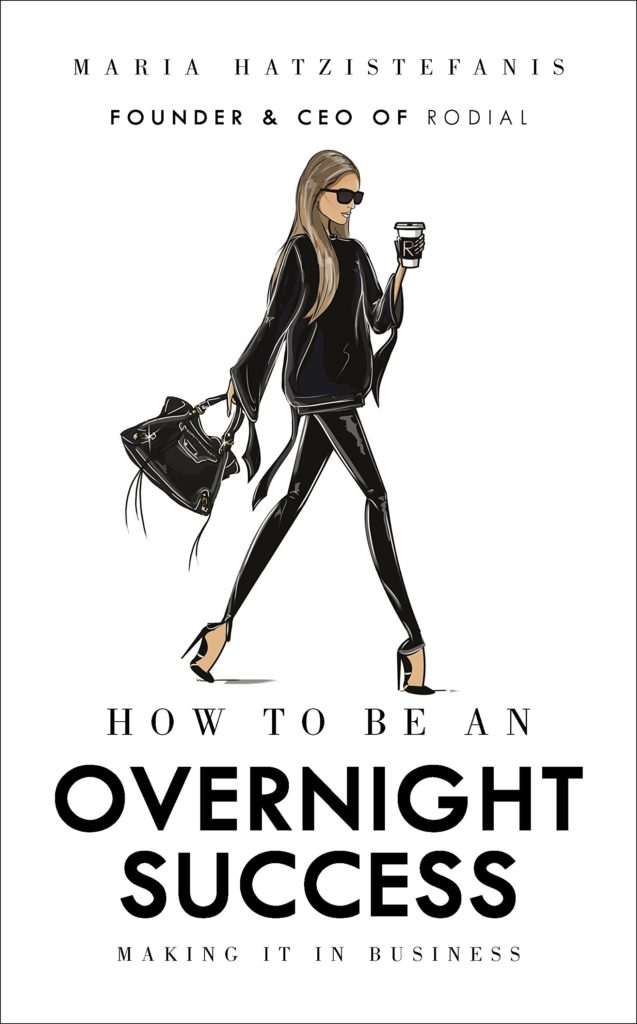 This book shares fantastic insights if you're struggling to get your business off the ground or are experiencing a plateau. Author and beauty entrepreneur Maria Hatzistefanis launched the skincare company Rodial and was quickly called an overnight success. However, here she shares that the real reasons for her success stemmed from hard work, grit, and patience.
13. She Means Business: Turn Your Ideas into Reality and Become a Wildly Successful Entrepreneur by Carrie Green 
"Every single part of our entrepreneurial journey will begin as an idea that will only become a reality when we show up and bring it into the world."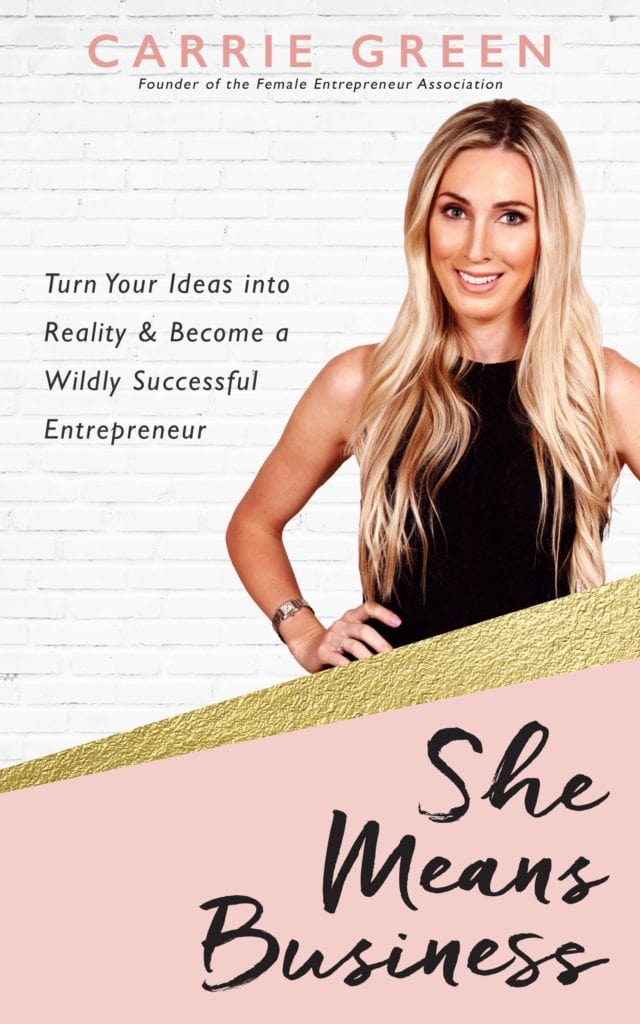 Many would-be entrepreneurs hold themselves back because they think they're too young or too inexperienced. Author and entrepreneur Carrie Green started her first business at age 20. This book provides exercises to equip you with the knowledge to overcome your mental barriers.
14. Mistakes I Made at Work: 25 Influential Women Reflect on What They Got Out of Getting It Wrong by Jessica Bacal 
"I would encourage every young woman to find at least one beautifully mucky place in which you're not the expert – and then to wade in."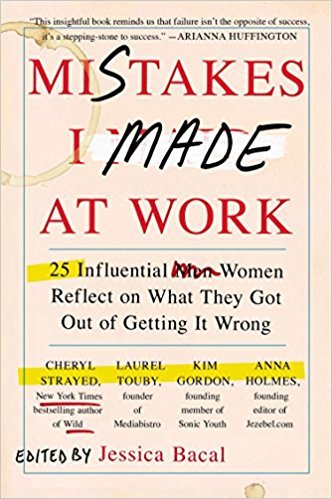 This book is filled with fascinating anecdotes from 25 high-achieving women and how they learned from their worst on-the-job mistakes. Learn how successful women moved up the corporate ladder, started businesses, and overcame dealing with perfectionism. 
15. Daring Greatly: How the Courage to Be Vulnerable Transforms the Way We Live, Love, Parent, and Lead by Brené Brown 
"Vulnerability is not knowing victory or defeat; it's understanding the necessity of both. It's engaging and being all in."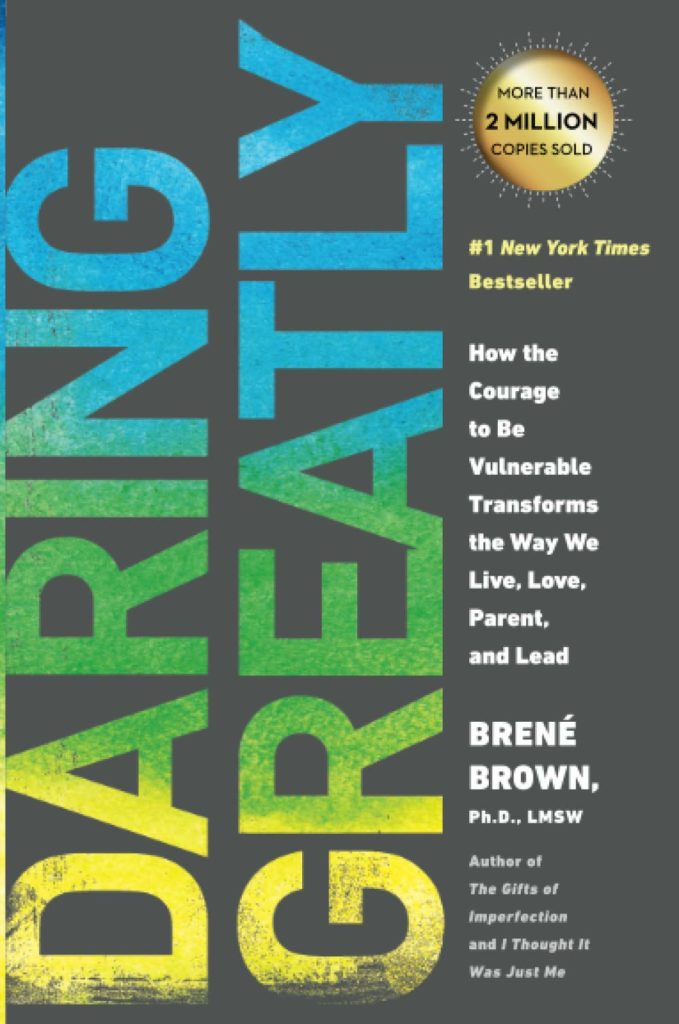 This book is for you if you're scared to be vulnerable in your entrepreneurial journey and are looking to build up your courage. Brown teaches us the power of vulnerability and the practice of letting ourselves be seen.
16. Thinking Like a Boss: Uncover and Overcome the Lies Holding You Back from Success by Kate Crocco 
"When you wait for perfection, you'll be waiting forever."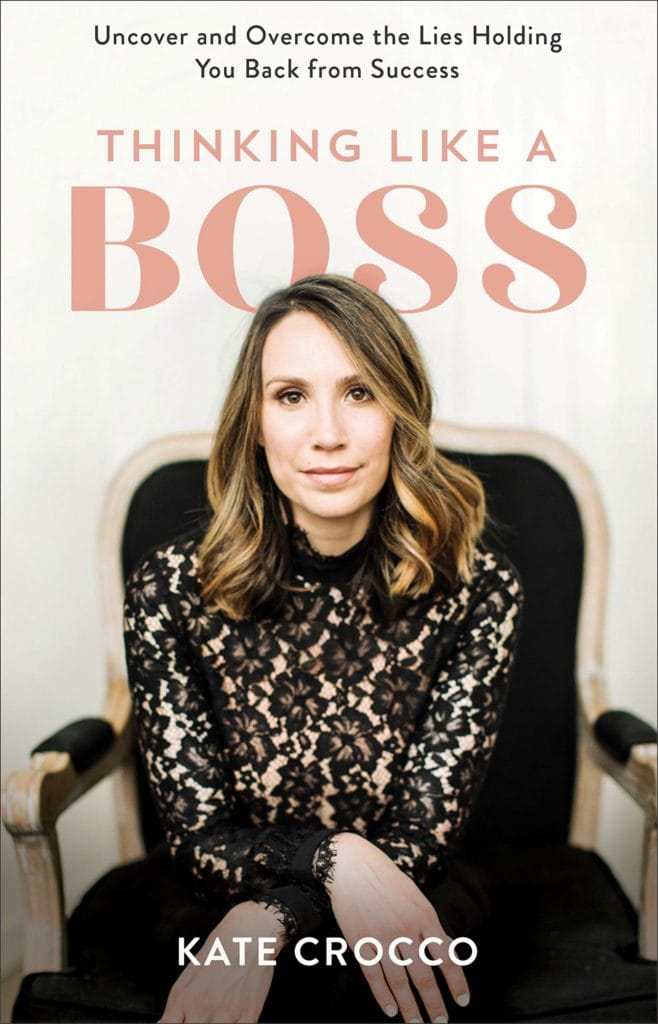 Do you think you're letting perfectionism hold you back? Maybe you're not putting yourself out there as much as you like. Do you find you're continually coming up with excuses for why you can't take the next step with your business? This book will help you rethink how you approach business and discover the mindsets that help you break free.
17. In the Company of Women: Inspiration and Advice from Over 100 Makers, Artists, and Entrepreneurs by Grace Bonney
"Winners are losers who got back up."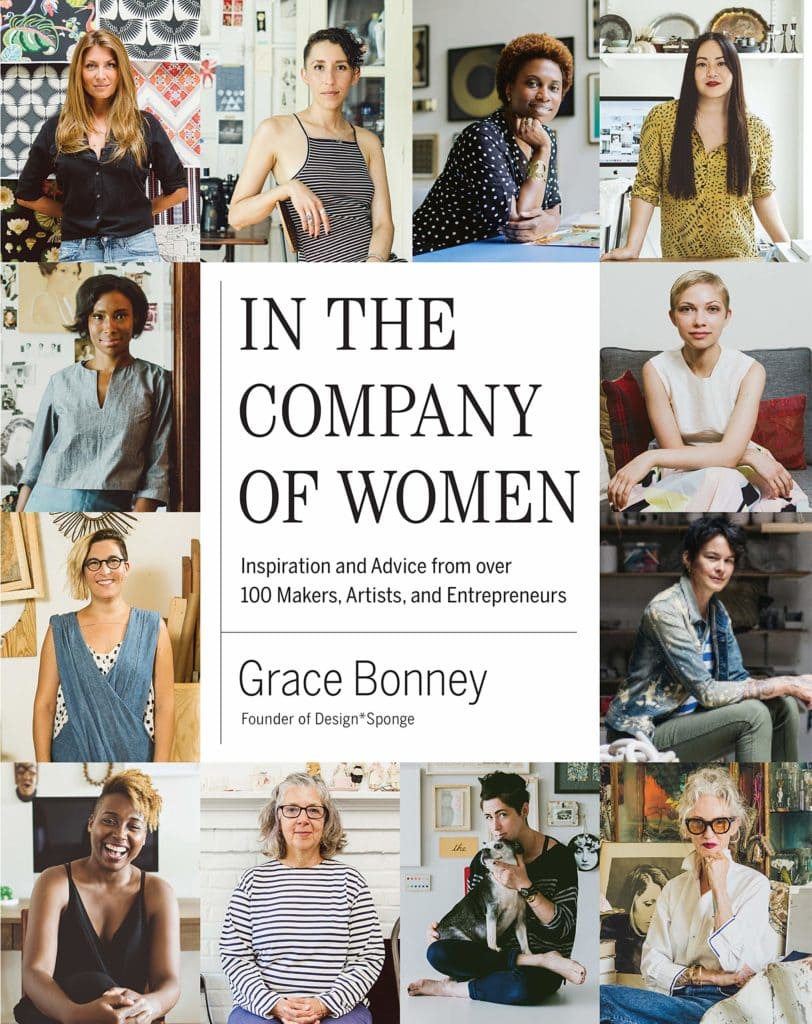 It's time to forge your own path and turn your passion into a business. This book is a series of accounts of 100 talented women who have succeeded in business despite deep adversity and vulnerability.
18. The Accidental Entrepreneur by Janine Allis
"People are people. We're all here to achieve a goal and all have the same fears, dreams. We all have the same playing field."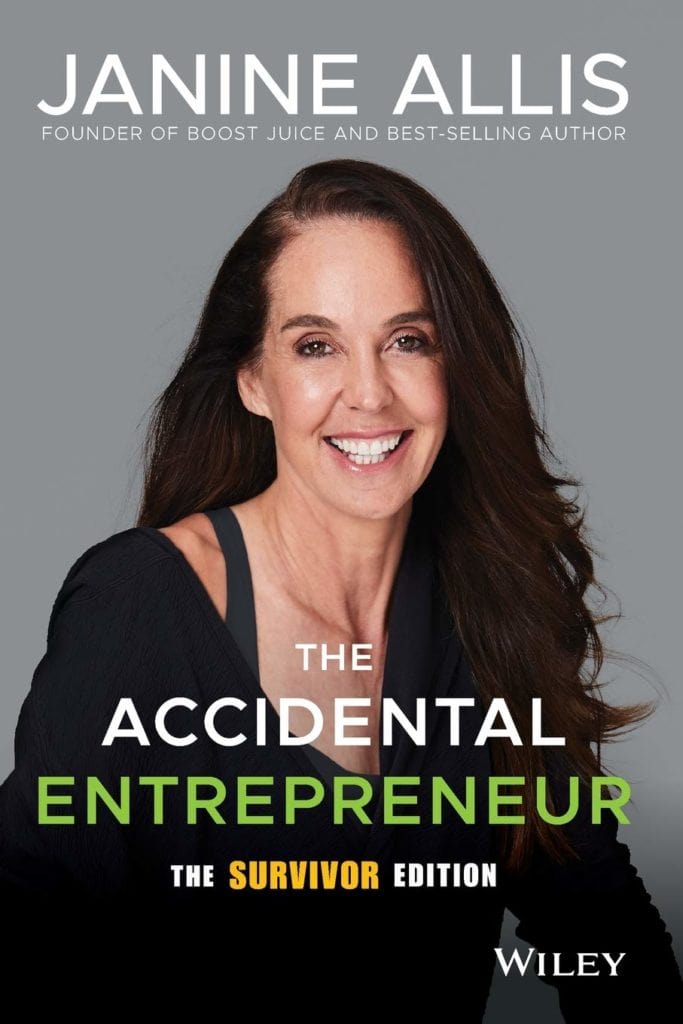 This book for women entrepreneurs is for you if you're establishing a brand new concept and pursuing big goals. Allis shares the inside story of her Boost Juice empire, as well as 30 strategies for business success based on her personal experience.
19. Little Black Book: A Toolkit for Working Women by Otegha Uwagba
"Because you deserve better than made-up Marilyn Monroe quotes."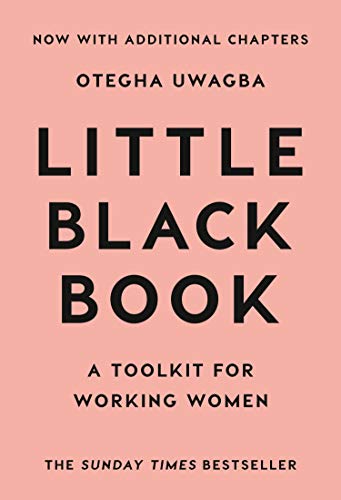 Are you a creative entrepreneur looking for a modern career guide? From how to manage your money, how to put a contract together and tips to overcome creative block, this takes you through everything you need to build a successful career.
20. Don't Keep Your Day Job: How to Turn Your Passion into Your Career by Cathy Heller
"You are enough."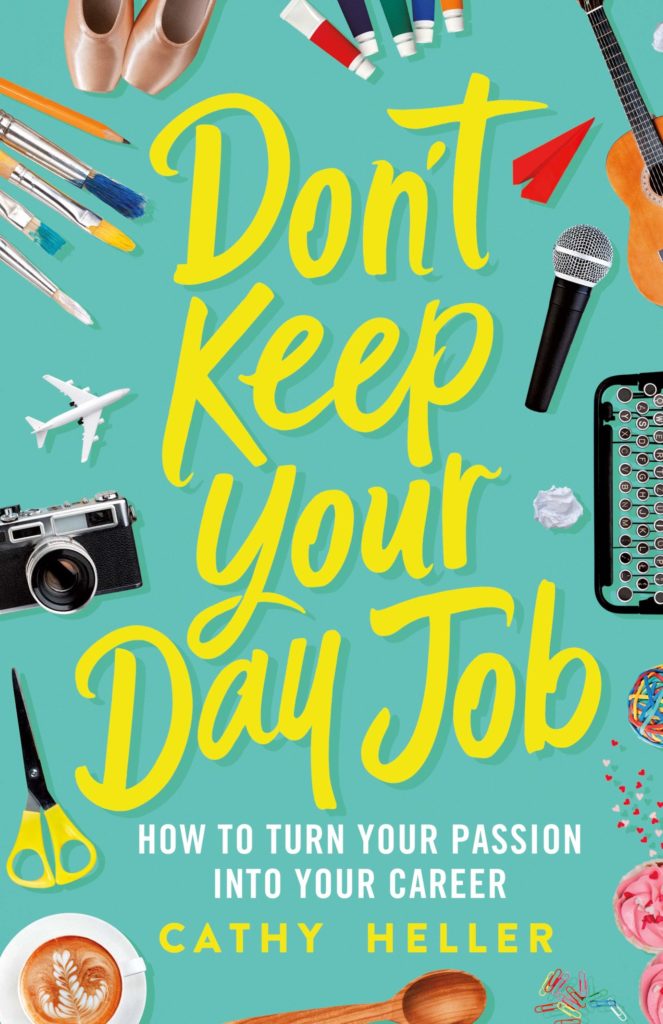 This one is for all aspiring entrepreneurs. It shows you how to turn your passion into a side hustle, transform your passion into profit – and build a life you love.
What books for women entrepreneurs have inspired you and help you grow your business? Join the conversation in the Invoice2go, a Bill.com company-sponsored Female Founders Network community and let us know. Also, check out our women-only entrepreneurial and leadership podcast that provides plenty of useful information for business success.