Product roundup: new Invoice2go features and tools
We've been hard at work these past 3 months. What have we been working on? Ways to simplify your life, get you paid faster, and keep your data secure. Check the 5 latest updates to your Invoice2go, a Bill.com company, software:
Improving the way your invoices get paid
How and when you get paid is everything when it comes to your business. We've recently updated our payments portal and are already seeing incredible results – for both your customers and your bank account. Thanks to design enhancements and improved messaging, we've seen:
A 43% increase in customers paying their invoices on their first visit to the portal
On average, customers spend 48% less time on the portal before making a payment
20% fewer payment errors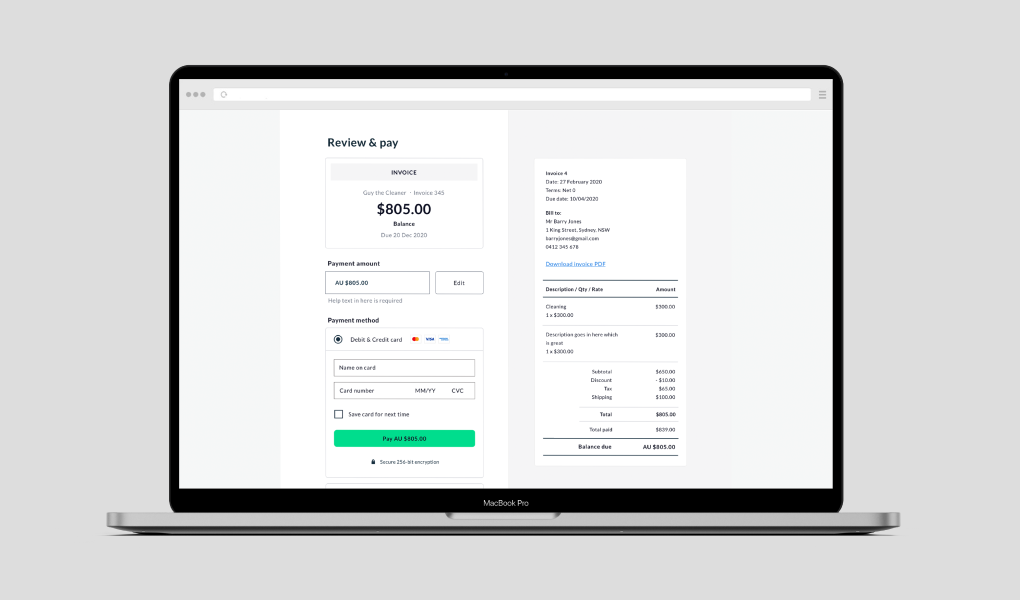 Great news! Better security with Two-Factor Authentication (2FA)
Protecting your business data is essential – and we now have your back with 2FA. If you turn it on, each time you log in to Invoice2go, you'll get an automatic email verification link. Just click it to access your account. 
It may sound simple, but this valuable feature provides greater peace of mind. It ensures only someone with both your login details and email account can access your Invoice2go data.  

Important note: 2FA is optional for most customers. However, if you connect I2G with Xero, you'll need to keep 2FA turned on for your account due to compliance.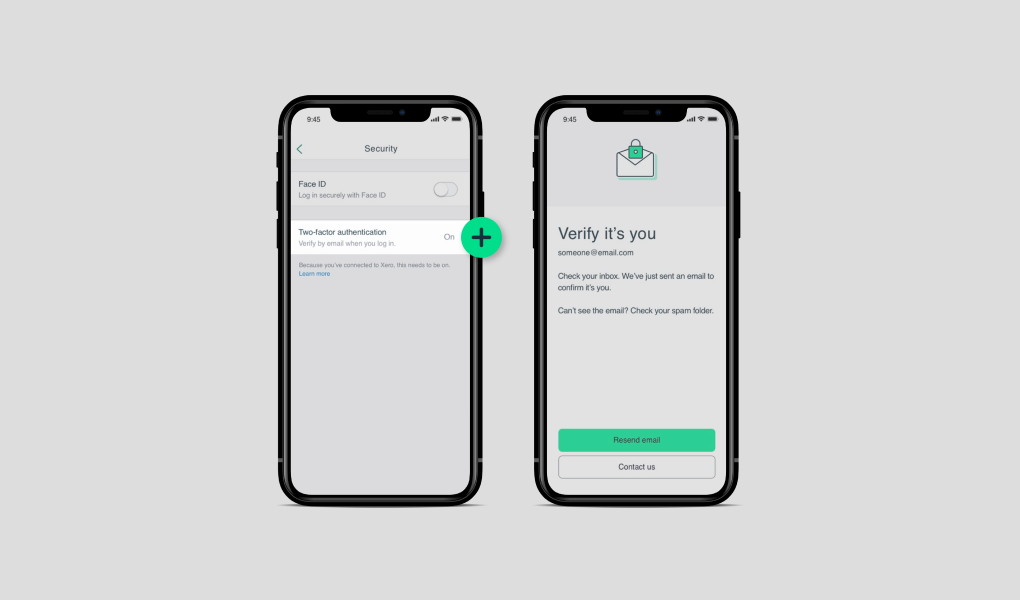 Manage your items list like a boss
We bring these additions to you by popular demand! We know how quickly your items list can get out of control, so we made a few adjustments to help you stay organized more easily. You can now:
Choose whether or not to auto-save new items from invoices, estimates, purchase orders, and credit notes
Bulk delete from your item list
Add multiple items at once to an invoice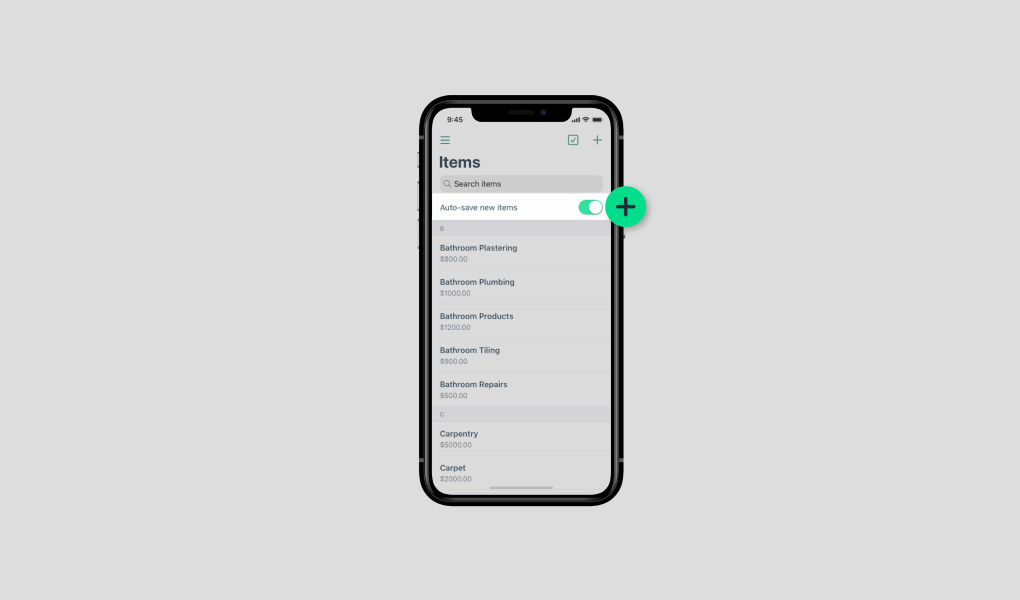 Big improvements to the invoice creation process
Build an invoice with fewer taps on the app. We've redesigned the invoice creation screen to display the options you use most. Check out some cool feedback we've received about this update:
The rate at which you mark invoices as paid has more than doubled 
Twice as many of you viewed the transaction history of the invoice
Plus, there were more people printing and signing their invoices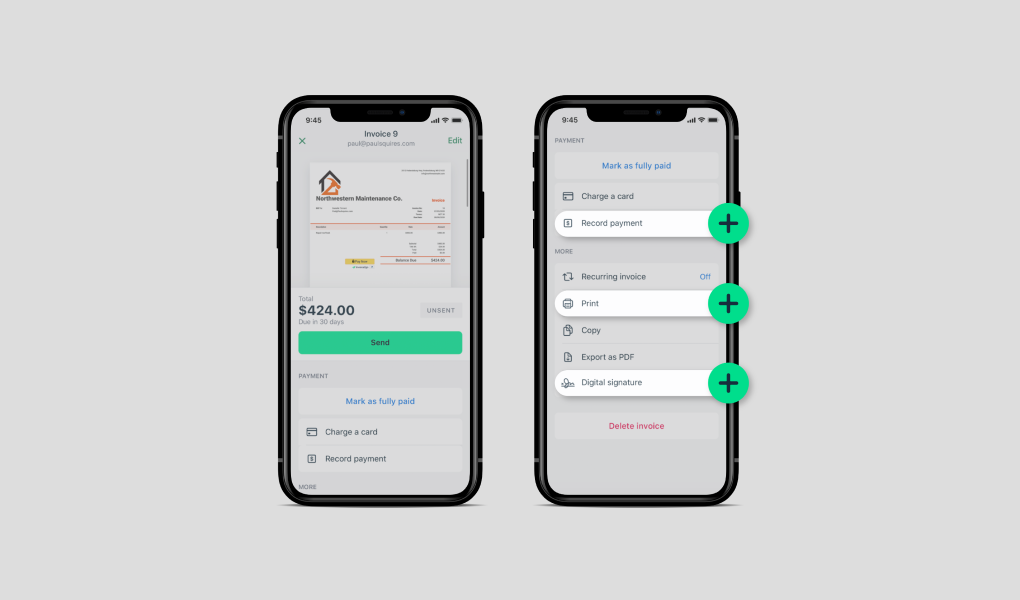 Updates to your payments settings
You asked, we listened! We recently made our payment settings even more straightforward. Now when you turn off payment via card or PayPal on an estimate or invoice, you can apply it just this once or for all future estimates and invoices.
To access any of our new features and improvements, simply update your app to the latest version. On the web, your software will automatically update the next time you log in on a desktop or laptop computer.
2020 may be coming to a close, but we're not done with this year yet. Stay tuned! There are more updates to come!