3 ways knowing your numbers can make your small business more profitable
As a business owner, you may have great ideas, but if you don't know your numbers it can be incredibly difficult to turn a profit and succeed.
Earnings shift on a daily basis, so if you only glance at your business bank account every other week, you might not see the whole story.
Your Invoice2go, a Bill.com company, reports and other features give you valuable insights into your business performance. Here are 3 ways knowing your numbers can give you more control over your bottom line:
1. Recognize problems early
Every business owner runs into problems, but it's the most successful ones that know how to recognize them, and stop them early. Knowing the warning signs will help you intervene before it's too late.
Unpaid invoices – When you don't get paid, you can't make a profit. If you have several unpaid invoices at any given time, identify which customers are routine late-payers and send them a follow up early. If it's an ongoing issue, pass on their business so you can spend time working for someone who appreciates your value. 
Know your net profit – Having a grasp on your current financial position isn't as difficult as you might think. Take a look at these key areas to determine your net profit. By comparing this year over year, you can identify which areas (if any) need improving:

Revenue – the money you're bringing in
Expenses – the money you're spending
Profits – revenue minus expenses
Debts – what you owe to lenders or vendors

Ask for feedback – Send surveys to your customers and have conversations on a regular basis to identify where you can get better. Opinions will often vary but look out for consistencies as these areas likely need work.
2. Know your most valuable customers – and treat them accordingly
These are your good-paying, long-standing customers who love what you do and spread the word about your business. Use your Sales by Client report in the Invoice2go app to determine who your most valuable customers are. Reach out to them on a regular basis, especially if you haven't heard from them in a while. Send an email or postcards inviting them to come back and offer them a discount.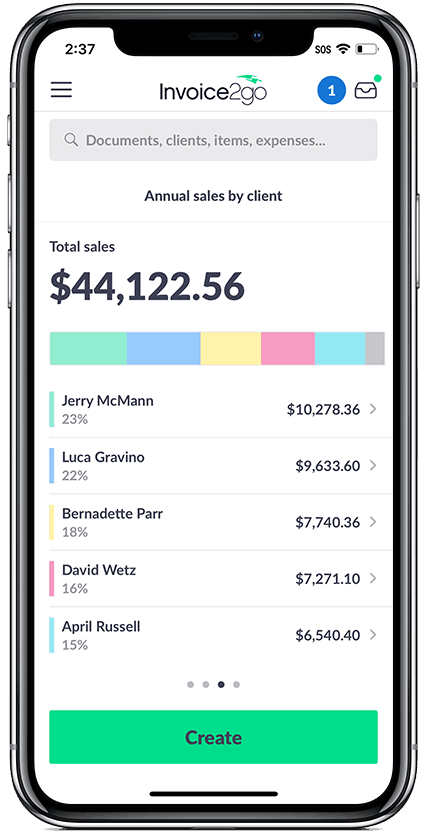 You can also use your established customer base to encourage positive word of mouth. After a service, follow up with loyal customers asking them if they're happy with your service and invite them to leave a review for you on Yelp, Angie's List, or other relevant review sites.
3. Watch expenses closely
While credit and debit payments have made buying easier than ever, it's also easier to lose track of our spending and get in the habit of recording it "later". When you closely monitor your expenses, you will notice trends in your spending and it will be much easier to find ways to cut or modify.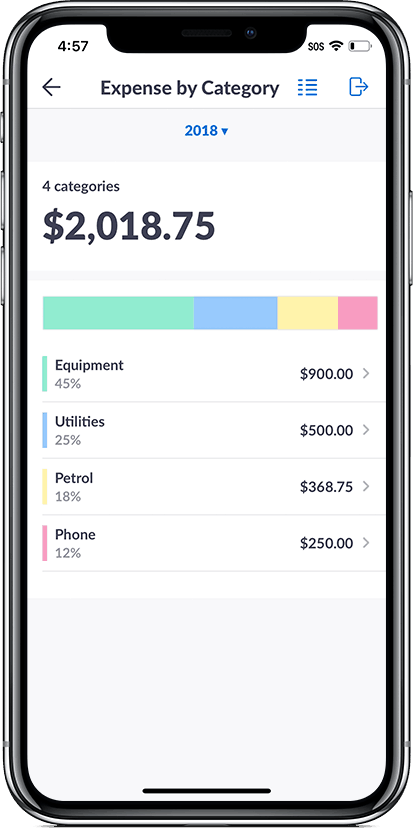 Streamline your expense management process with the Invoice2go expense tracker. Scan in your receipts and sort purchases into categories. Then take the time to review your Expense reports on a regular basis. This will help you identify your expense-heavy months and which vendors you're spending the most on. Consider negotiating for lower rates with vendors or shopping around for lower prices.

Make a habit of watching these three areas to keep track of your cash flow and find downward trends. Your business will thank you for it.