6 inspiring stories of women in business to encourage and uplift you
Earlier this March, we celebrated International Women's Day – and all month long, we're celebrating inspiring women in business.
There's no doubt this past year has been extremely challenging, especially for women. Still, it wasn't all bad. Women leaders played a crucial role in the fight against COVID-19 and are making strides in business and entrepreneurship. There's more optimism for business owners this year – and we expect to see more women taking the lead.
It's our mission at Invoice2go to support small business owners and independent professionals worldwide. Our Female Founders Network community and podcast aim to inspire and empower women through sharing stories and giving actionable business tips.
Let's look at 6 inspiring women in business for insights and motivation to continue taking steps toward your own goals.
1. Sara Blakely – Inventor of Spanx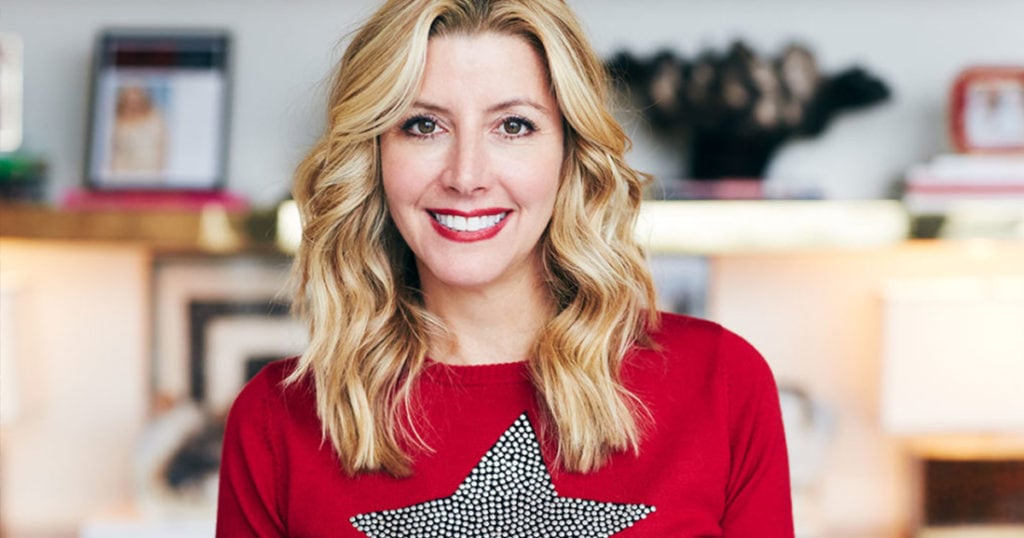 You've likely heard of – or maybe even worn – Spanx. Known for smoothing lines under clothes, this brand is loved by women around the world. But the company's founder, Sara Blakely, grew up having aspirations far from leggings, denim, and shapewear.
As a young woman, Sara dreamed of following in her father's footsteps as an attorney. However, after failing her LSAT exams twice, she found herself bouncing from job to job, working at Disney World, and even selling fax machines door to door.
Still, even though Sara described this time as being full of uncertainty and sadness, it wasn't wasted. She realized she was exceptionally talented in sales and had the emerging feeling she would be unstoppable if she sold something she created and cared about.
Then, one night while getting ready for a party, Sara got frustrated with her outfit. She disliked the look of the toe seam with her open-toed sandals – and cut the feet off her pantyhose. She noticed that the control top created a smooth line under her clothes, and the idea for Spanx was born.
Over the next few years, she worked tirelessly. She traveled constantly, pitching her idea and looking for the best supplier. Finally, Sara landed a meeting at the famed luxury department store chain Neiman Marcus. She ended up pitching Spanx from in the bathroom and landed a deal. Soon, Saks, Bloomingdales, and Bergdorf Goodman all picked up her brand.
"The only failure is not to try." – Sara Blakely
Oprah Winfrey named Spanx one of her Favorite Things in 2000, further catapulting the brand into the spotlight. In 2012, Forbes featured Sara on the cover and declared her the world's youngest self-made billionaire at 39.
In interviews, Sara attributes her success to her father and his encouragement to experiment and not fear failure.
2. Elizabeth Arden – Elizabeth Arden Cosmetics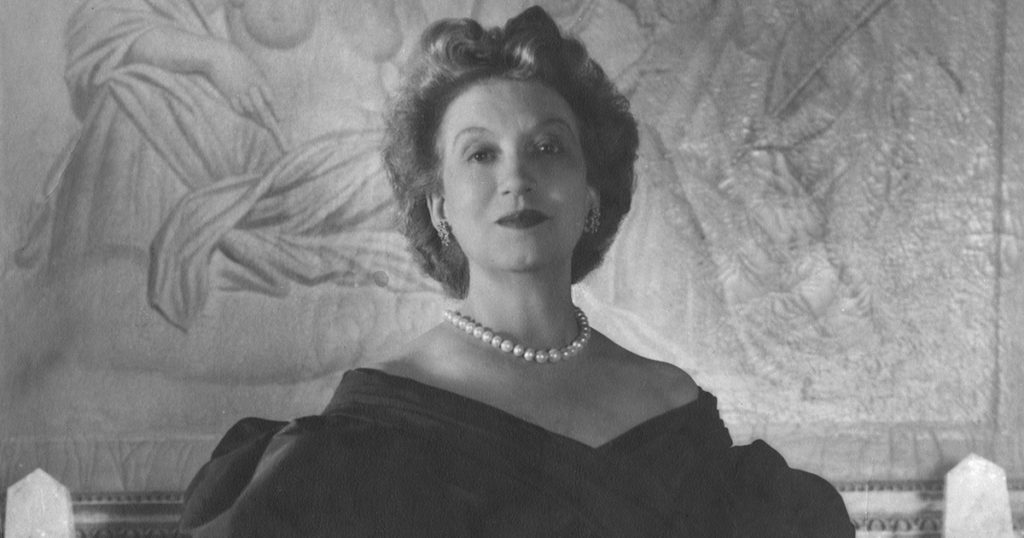 Born Florence Nightingale Graham in the early 1880s, Elizabeth Arden is now famous for cosmetics, fragrances, and her Red Door salons.
As a young woman, Elizabeth dropped out of nursing school, moved to Manhattan, and found herself working as a bookkeeper for a pharmaceutical company. However, in this company's skincare lab, she began gathering the knowledge she would later use to create her company.
In 1910, at the age of 29, she put her passion and know-how to work, founding the Red Door salon in New York City. Soon after, she traveled to Paris and learned more about massage and beauty, which she applied to her business. Within 20 years, she had opened 150 Red Door salons across the US and Europe – and became one of the most inspiring women in business and one of the wealthiest women in the world.
"To be beautiful is the birthright of every woman." – Elizabeth Arden
As a suffragette and women's rights activist, Elizabeth transformed the perception of beauty for women. Her red lipstick became a symbol of protest and solidarity for women protesting gender inequality.
In 1962, she won the prestigious L'égion d'Honneur by the French government for her contributions to the cosmetic industry. Although Elizabeth Arden passed away in 1966 at 84, her legacy lives on.
3. Turia Pitt – Burn Survivor, Athlete, Author, Mindset Coach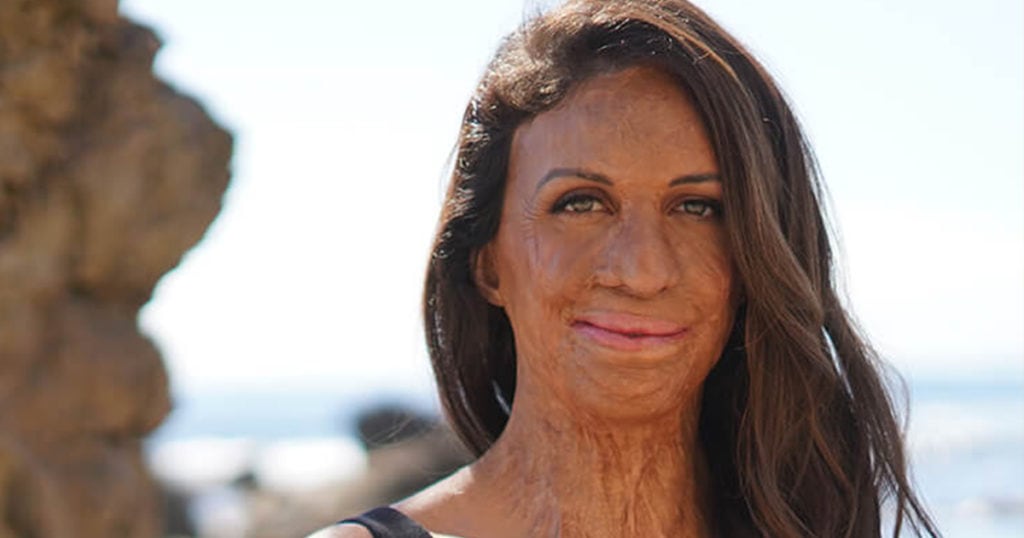 In 2011, Turia Pitt was a vivacious 24-year-old athlete working as a mining engineer in Western Australia. However, during a 100km ultra-marathon through the Australian Outback, her life changed forever. She came upon a grassfire that quickly surrounded and trapped her.
Unable to escape, Turia suffered burns over 65% of her body. Doctors didn't expect her to live.
"Never give up. You can do anything simply by never giving up." – Turia Pitt
Turia survived. Despite suffering full-thickness burns all over her body, losing seven fingers, and having over 200 medical procedures over two years, she went on to write three best-selling books and created digital coaching courses that have helped thousands around the world. She also continues to participate in some of the world's most demanding physical challenges.
I've written three best-selling books, coached over 40,000 people in my digital courses, shared a stage with Tony Robbins, competed in the Ironman World Championships, sailed a boat around French Polynesia, walked the Kokoda Trek, met some amazing people and I've grown a team and a business that I'm truly proud of.
Less than five years after being severely burned, Turia completed the Ironman challenge in Hawaii – widely considered the world's toughest triathlon. Today she's a writer, speaker, mindset coach, wife, and mother. Through her online course, School of Champions, she has coached over 40,000 people to reach their full potential.
4. Yoshiko Shinohara – Founder of Temp Holdings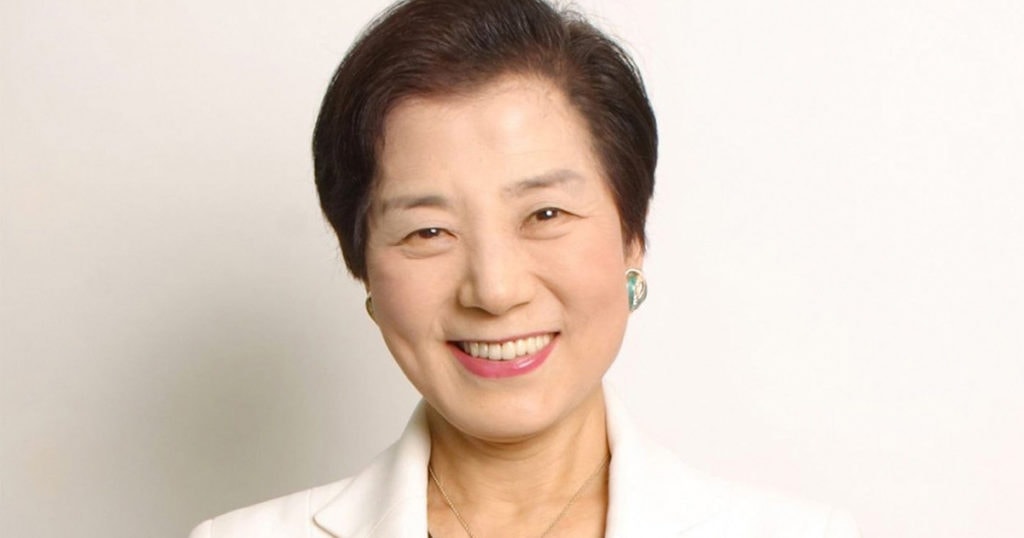 As a young woman in post-war Japan, Yoshiko followed tradition and got married young. However, soon after her wedding, she realized that a traditional route wasn't for her. She divorced her husband and decided to look for work.
But she had limited employment options. Most women at the time were tea servers unless they had special skills, like her mother, who was a midwife. Yoshiko decided to go abroad.
As she traveled around Europe and Australia, the women working as temps fascinated her. The norm in Japan was lifetime employment, and temping was illegal.
When Yoshiko returned to Japan in 1973, she struggled to find interesting work. Remembering the temps in Australia, she decided to start a temping agency from her apartment.
However, doing so sparked problems with the Ministry of Labor. After all, she was breaking the law. The ministry summoned Yoshiko in for meetings, and she feared jail time. But that didn't stop Yoshiko.
She couldn't understand the logic of not allowing her to continue when employment was necessary within the country.
Yoshiko – along with other agencies – lobbied the government, and the law was changed in 1985. Thanks to Yoshiko's tenacity and innovation, she changed the face of Japanese employment.
"Mistakes are the sea of opportunity." – Yoshiko Shinohara
Until 1988, the management of Temp Holdings was exclusively female. Yoshiko wanted to hire men, but her management team was against the idea. One of the branches happened to hire a man, and sales shot up. Fuelled by the success, Yoshiko hired more men. Still, the majority of management remained female.
The company grew, and in 2017, Yoshiko became Japan's first female self-made billionaire at 82.
5. Jane Lu – Founder of Showpo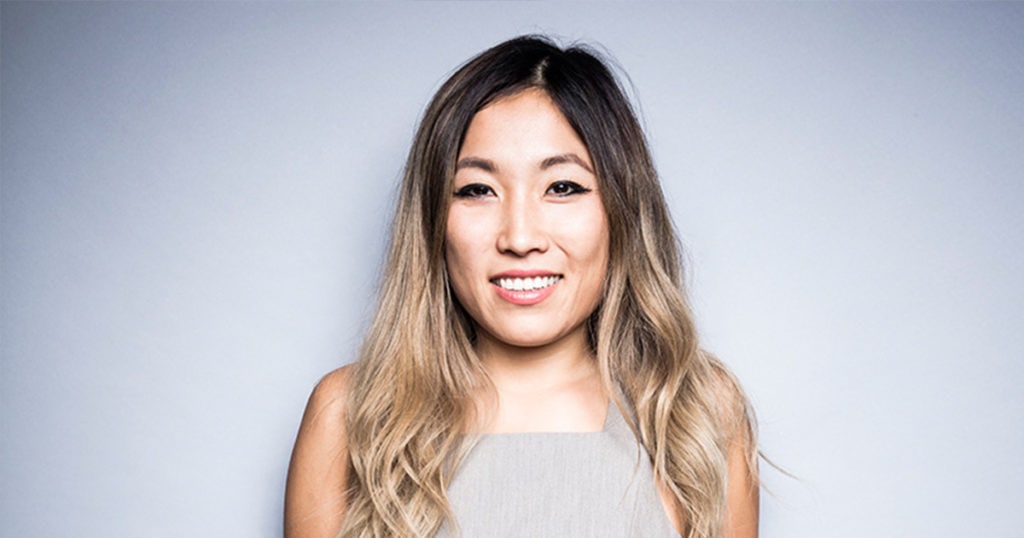 Jane Lu started her career as a financial analyst at the prestigious Ernst & Young accounting firm. For some this would be a dream job; however, Jane quickly found herself bored and unhappy. In 2010, she quit and decided to take her life in a completely different direction.
She and a friend then started Showpo – a women's fashion company – from her parents' garage while she was more than $60k in debt.
Her love of social media and content marketing catapulted her startup. Within two months, they were making money. However, after a few years, Jane's business partner wanted out. Jane decided to buy out her partner and take her business exclusively online.
Within a month, she doubled her sales, and within five months, her monthly revenue grew from $5k to $140k.
Jane liked not having to answer to anyone. She continued to invest in herself and the business. The risks paid off, and Jane became a millionaire at 27.
"Work hard, play hard. More wine, less whine." – Jane Lu
Although the focus is on fashion, Showpo sells various items, including makeup, homeware, and accessories. The product names are cute, relatable, and memorable. Jane knows and relates to her client avatar.
The brand's evolution to include a successful, affordable wedding range was no accident: It dropped right around the time of Jane's wedding.
Jane's knack for picking what to sell has served her well. Showpo is one of Australia's fastest-growing online retailers. They hit $100 million in 2020, with no external funding.
Today, Jane continues to work hard, play hard, and support other women in business – all with her son, Lachlan, on her hip.
6. Ursula Burns – Former CEO of Xerox, CEO of VEON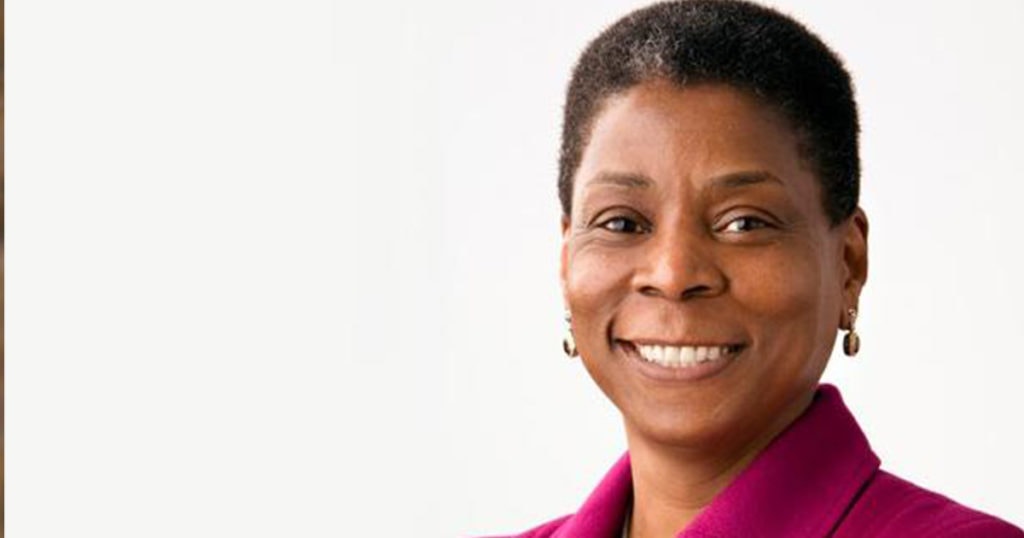 In 2009, Ursula Burns made history by becoming the first female African-American CEO of a Fortune 500 company.
As a child, Ursula was a bright student with an affinity for math. She attended a Catholic school before won a scholarship to the Polytechnic Institute of New York University. After earning a bachelor's degree in mechanical engineering, Ursula earned a master's from Columbia.
After graduating in 1980, Ursula interned at Xerox. Upon becoming an assistant, Ursula realized she had an opportunity to spend time with the company's leaders. The insight she gained here ultimately led to her getting promoted.
In 1999, she became the Vice President of global manufacturing. Ursula's team created network printers, which virtually every office in the world now uses. In 2009, Ursula became CEO of Xerox.
"Find something that you love to do, and find a place that you really like to do it in." – Ursula Burns
President Barack Obama appointed Ursula as a leader in the White House National STEM program, as well as vice-chair of the President's Export Council, which she led from 2015 – 2016.
Ursula has served on numerous boards, including those of American Express, Diageo, Uber, the National Academy Foundation, MIT, and the US Olympic Committee.
In 2014, Ursula was named the 22nd most powerful woman in the world by Forbes. Showing no signs of slowing down, Ursula was appointed CEO of VEON in 2018.
Inspiring women in business can change the world
We hope the stories of these inspiring women in business uplift you and encourage you to continue pushing forward. We're here to support you in your journey. For more valuable tips for improving your business, join The Female Founders Network.