7 AAPI entrepreneurs running and growing their businesses – and thriving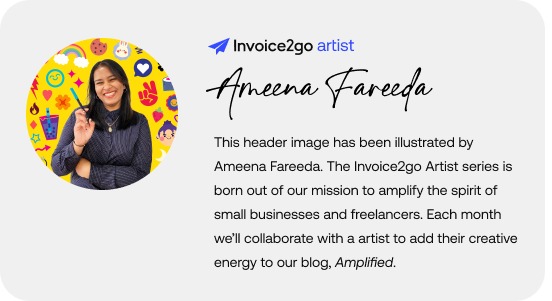 Like other BIPOC entrepreneurs, AAPI entrepreneurs have endured a tough two years. The pandemic hit their businesses especially hard. Anti-Asian sentiment, fanned by sinophobic COVID rhetoric, has made them frequent targets: 1 in 4 AAPI small business owners who responded to a 2021 Asian/Pacific Islander American Chamber of Commerce and Entrepreneurship survey reported threats or vandalism. Just this month, a shooting at a Korean-owned salon in Dallas injured three women. Police suspect it may be linked to recent shootings at other nearby Asian-owned businesses and are investigating it as a hate crime. 
AAPI entrepreneurs need to worry about not only themselves and their businesses, but their families and communities, too. In an AAPI Data survey, 16% of Asian adults and 14% of Native Hawaiian and Pacific Islander adults said they'd experienced a hate incident last year. 
But the AAPI community is about so much more than trauma and grief. It's about triumph, too. During this painful time, we're amplifying AAPI who are running and growing their businesses – and thriving. Here are the stories of the resilient AAPI entrepreneurs behind 7 small yet mighty businesses.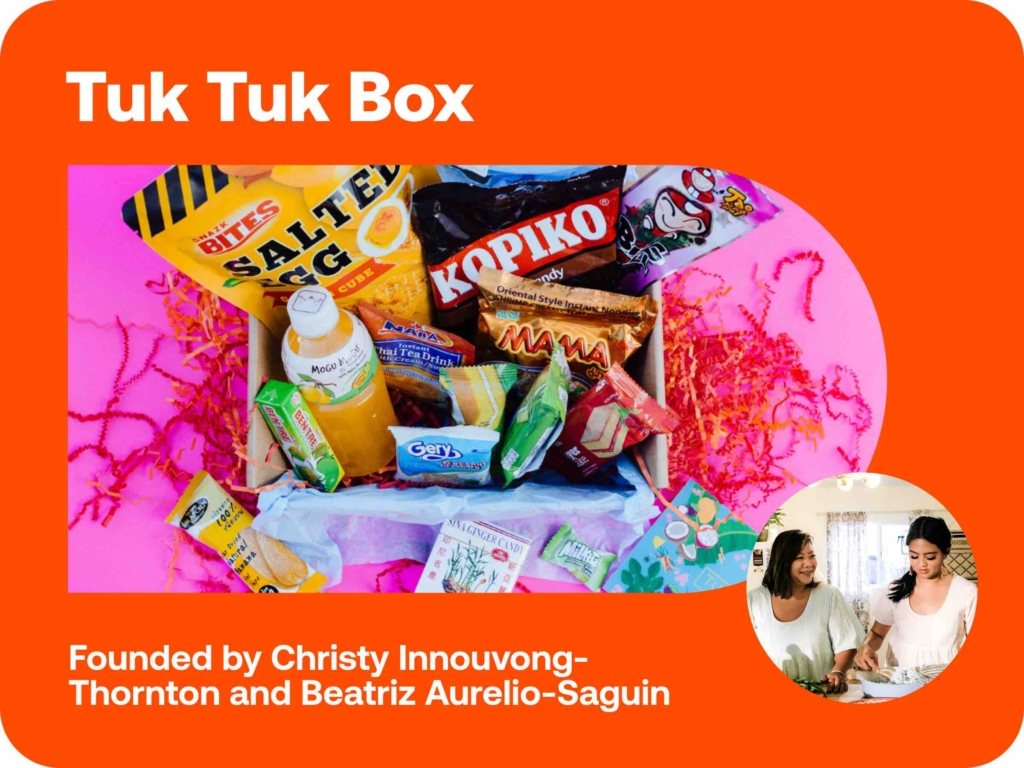 Tuk Tuk Box 
Website | Instagram | Facebook | TikTok
Christy Innouvong-Thornton's Bangkok-based nonprofit, Courageous Kitchen, which uses nutrition education to help at-risk youth learn job skills, was growing in the spring of 2020. Then COVID hit. Amid travel restrictions, the tourists who'd attended their cooking classes and street food tours – their main source of income –  disappeared.
In the meantime, she began sending Southeast Asian snack and pantry boxes to past clients and friends, and realized they had business potential. In September 2020, she and Beatriz ("Bea") Aurelio-Saguin, a Courageous Kitchen volunteer, co-founded Tuk Tuk Box, a Southeast Asian subscription snack box brand. They poured their savings into it and marketed it through making organic connections with fellow Southeast Asians on Instagram, which they still do today. 
To source their products, Tuk Tuk Box, which remains self-funded, works with wholesalers and Southeast Asian business owners. Each box features the stories of the farmers, chefs, artists, and others behind them – and 10% of the brand's proceeds help keep Courageous Kitchen afloat. 
Continuing to prioritize people over profits, Tuk Tuk Box launched the "Spread Asian Joy" campaign last year, complete with images and stories of Asian joy, as well as merch bearing the call to action. A positive reframe of "Stop Asian Hate," its message is one of resistance: "You're going to try and tear us down, but we will keep standing, keep fighting, keep shining, and keep sharing our joy," Christy says. Tuk Tuk Box donated proceeds from the campaign to My Sister's House, an organization committed to ending domestic violence in AAPI communities. 
While Tuk Tuk Box celebrates Southeast Asian communities, it doesn't shy away from the fraught issues within them. It's vocal about unlearning anti-Blackness, destigmatizing mental illness, and other topics considered "taboo" in Asian families. The brand has also hosted a  "Snack and Chat" IG live series about identity, appropriation, global health, and more. Indeed, Christy sees building community relationships as crucial to running and growing a business.
Long-term, she wants to see TukTuk Box host an incubator space for Southeast Asian entrepreneurs, a community center, retreats, a scholarship program – "literally anything that has to do with uplifting our people," she says.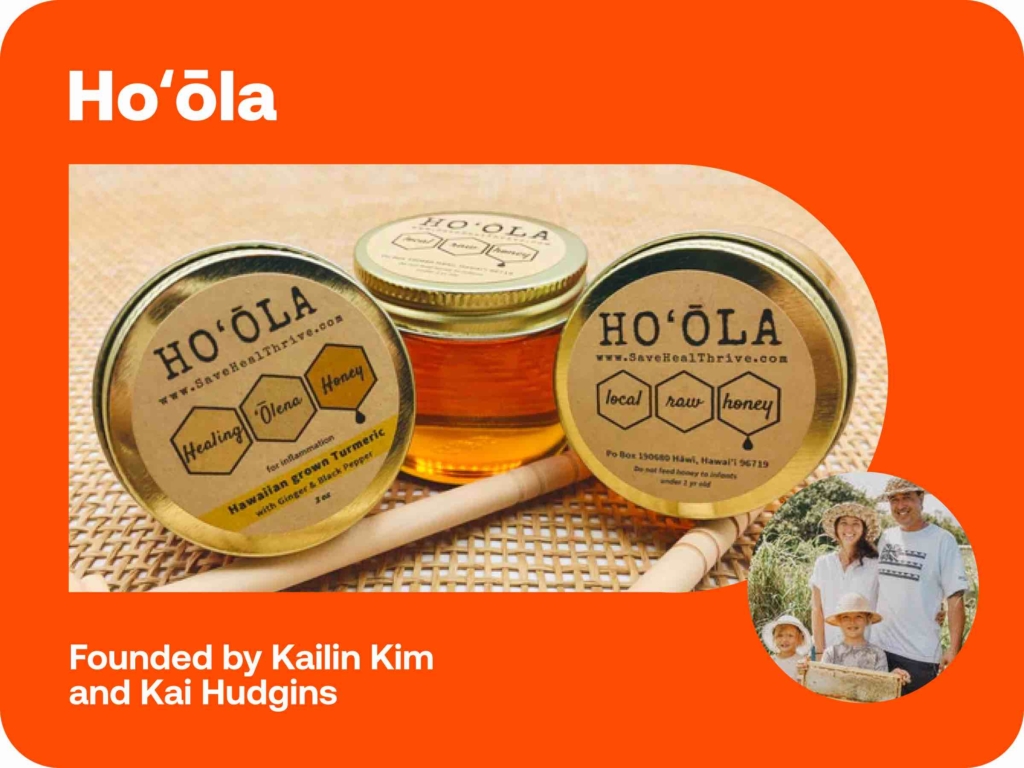 Hoʻōla
Website | Instagram | Facebook | Pinterest
In 2016, Kai Hudgins discovered a beehive in a water meter box on the street where he and his partner, Kalin Kim, lived in Kohala, on Hawaii's Big Island. The new parents and hobbyist beekeepers worried the bees would get poisoned in their new home. 
They had a wild idea: Why not relocate the hive themselves? 
With a ton of research, plus Kai's years of carpentry experience, they succeeded – only to realize that bees had also taken up residence in local homes, schools, and other less-than-ideal places. Few beekeepers on the Big Island had the carpentry skills to remove them, though. Both tired of their 9-to-5s, Kailin and Kai started Hoʻōla, a bee rescue and relocation service, to fill the gap.
Initially, Kailin and Kai worked on a mostly volunteer basis, barely making enough to cover their expenses. "It was really difficult for us to charge people for our services, especially those who we knew personally or knew couldn't afford it," Kailin explains. 
So she and Kai got creative and partnered with the North Kohala Community Resource Center, a nonprofit supporting local projects in Kohala, which helped them secure needed resources. They invested in an online branding course, too, although they've marketed their family business mostly through word of mouth and building relationships with their community. 
As Kailin and Kai's apiary of rescued bees grew, so did their honey supply. Out of a desire to share its natural health benefits with others, they began selling their honey, infused with traditional Hawaiian medicinal plants they'd been cultivating on their farm. Indeed, diversifying their income streams has also been key to growing Hoʻōla.
The couple's passion for bees – which help maintain a balanced ecosystem and, in turn, a local and sustainable food system – is rooted in their love for the islands they call home. Hoʻōla is about not only saving bees, but reconnecting to the environment, building relationships, and raising the next generation of stewards. "In the Hawaiian language, Hoʻōla means, 'to save, to heal, and to thrive,' and that is all we hope to encompass in our lifetime – to leave a legacy where the next generation can truly thrive in our homeland," Kailin says.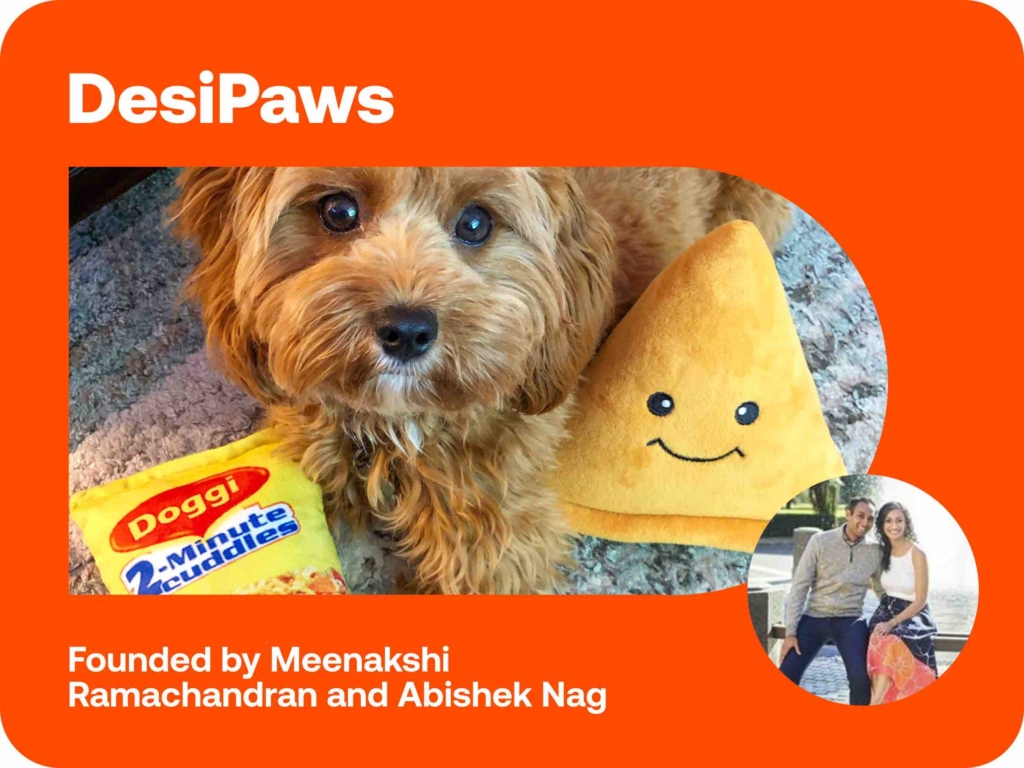 DesiPaws
When Meenakshi Ramachandran and Abishek Nag brought home their new Cavapoo puppy, Nacho, they began their quest for toys and other pet products in earnest. But despite the dizzying array of options, their search for South Asian-themed products came up empty. 
"That got us thinking – South Asians identify strongly with their culture," Meenakshi says.  "Surely we aren't the only ones who'd love a pet toy with a desi twist?" 
The San Francisco couple's curiosity led them to start DesiPaws, a maker and seller of South Asian-themed pet products, in June 2021. "When you see [pets] with our products, you feel a shared identity and unique connection," Abishek says. "It's a new dimension in your relationship with your pet, because you now share in this culture together."
Meenakshi and Abishek started out working with a professional toy designer they met through a friend, who designed a samosa plush chew toy. Next, they tapped a college friend to design a Doggi plush chew toy, a punny take on Maggi instant noodles. 
The co-founders' goal was to design pet toy versions of quintessentially South Asian cultural objects. Both samosas and Maggi stir feelings of comfort and familiarity, especially for South Asians, they note. 
Along the way, Meenakshi and Abishek – who self-funded DesiPaws – learned the ropes of building an online direct-to-consumer business. They credit the support of the tight-knit community of South Asian influencers and small business owners for spreading the word about their brand.  
Based on the glowing reviews on DesiPaws's Etsy page, its products clearly resonate with customers. Meenakshi and Abishek say they've received numerous DMs from customers about how good it feels to see their culture represented in the pet space. 
While DesiPaws consists of just the two of them for now, they want to reach more people and launch new pet products, in addition to toys. Beyond that, though, they hope to simply bring joy to both pet parents and their fur babies – "the joy of play and the joy of sharing in a culture," Meenakshi says. "We want pets and pet parents to feel even more connected."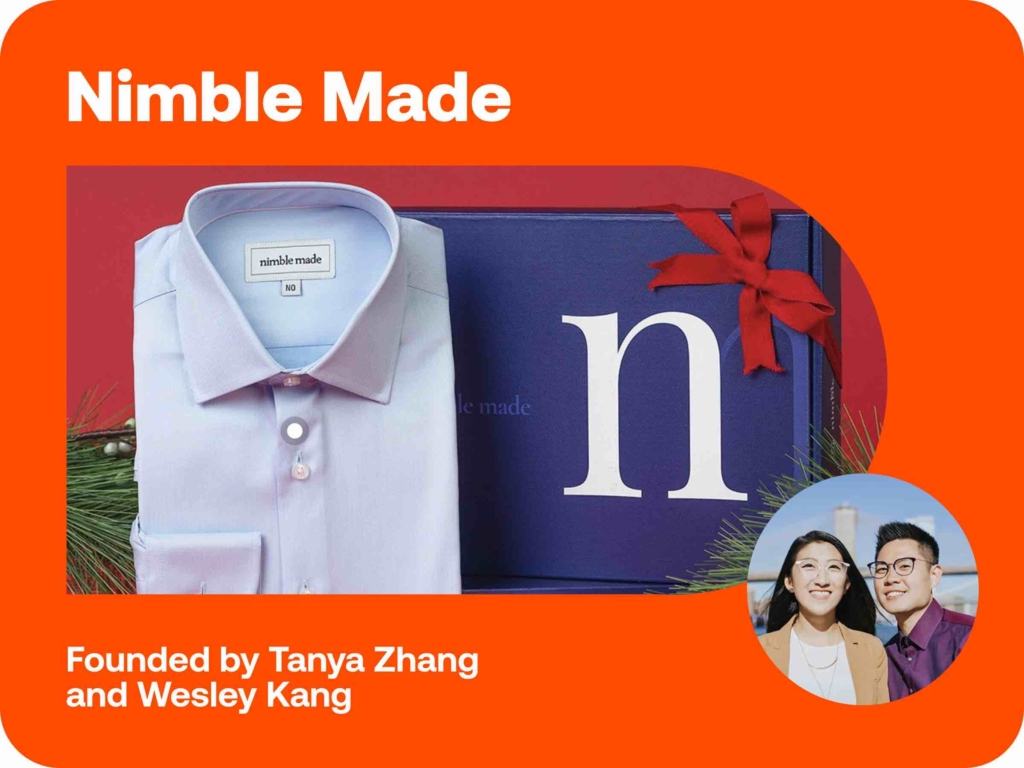 Nimble Made
Website | Instagram | Facebook | Pinterest
Tanya Zhang felt heartbroken watching her slim-built dad struggle to find American dress shirts that fit. "I think he didn't feel included in the American culture," she says. Her partner, Wesley Kang, ran into similar issues. He often had no choice but to wear baggy dress shirts to his banking job in New York City, which eroded his confidence. 
This frustration is not uncommon. Large retailers cater their sizes to the "average" man in the US – 5'9" and 200 pounds – leaving slimmer men little choice but to settle for poor fitting shirts, shop at boutique stores or European brands that carry smaller sizes, or go the custom-fit route. 
One day, Tanya and Wesley, who worked corporate jobs but wanted to start a business together, decided to try making a great-fitting shirt for Wesley and just see where it led them. After six months of ideation, product development and testing, branding, website creation, initial inventory purchase, launch, and a ton of sweat equity, the couple founded Nimble Made, a size-inclusive dress shirt brand for slim men, in late 2018. Their hard work and resilience paid off: Today, Nimble Made is an entirely self-funded, multiple six-figure business. 
Instead of basing their sizes on neck and sleeve measurements, like traditional dress shirt brands, Tanya and Wesley have come up with proprietary sizes that account for height and weight. They started out with a shirt based on Wesley's height (5'5") and weight (130) at the time, which became their smallest size, the N1, before adding four more. A few years ago, they released their smallest size, the N0, for those in the 5' to 5'3" range. They now offer 35 styles in their six sizes. 
"I want slim men to put on our sizes and feel like Nimble Made was created just for them," Tanya says. "I hope our customers have an emotional connection of belonging and a feeling of being included with our fit."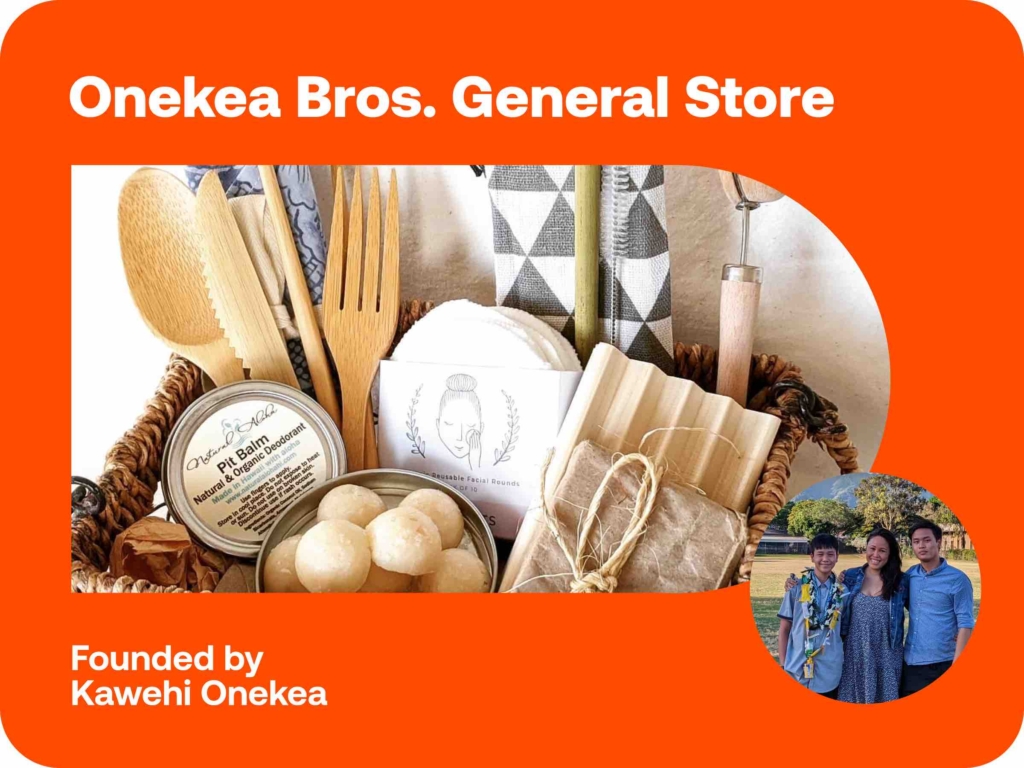 Onekea Bros. General Store 
Website | Instagram | Facebook 
Kawehi Onekea spent her childhood in Hawaii catching crayfish and canoeing. But by the time she was a teen, the crayfish population had dwindled, and the stream they inhabited caused a bacterial infection called leptospirosis. The waters she paddled had become brown and littered with garbage. She contracted a staph infection, even in the absence of stormwater runoff, which makes such infections more likely. "I wanted to teach others how to take care of our waterways because there's no reason that they should carry disease, garbage, and infections," she says. 
Kawehi carried that eco-consciousness into adulthood. She even made the switch to reusable products – but learned that many contained plastic. In spring 2019, she launched Onekea Bros. General Store, a Honolulu-based zero-waste home goods retailer, to help others who want to live sustainably but don't have time to research whether a product is truly sustainable. Customers can rest assured their purchases meet Kawehi's standard of "healthy for people and planet" – not only eco-friendly, but also safe to use, and respectful of the dignity of those who made them.
Kawehi started out by using her savings to buy small orders of products. Once she sold them, she reordered them and invested the profits into her business. As it grew, so did her order size. She continues to run her store in this way with the help of her teenage sons, who inspired its name.   
When the pandemic hit and Hawaii went into lockdown, Kawehi took advantage of the downtime to invest in business development. She took an Instagram course and worked on Onekea Bros. General Store's IG account. To this day, she takes every opportunity she can to sharpen her business and marketing skills through community-based initiatives. 
Ultimately, she hopes for Onekea Bros. General Store to nurture aloha 'āina, or deep love and connection to the land and its people. "If we can help others to live in harmony with their values and foster aloha 'āina in them, we will have done our job," she says.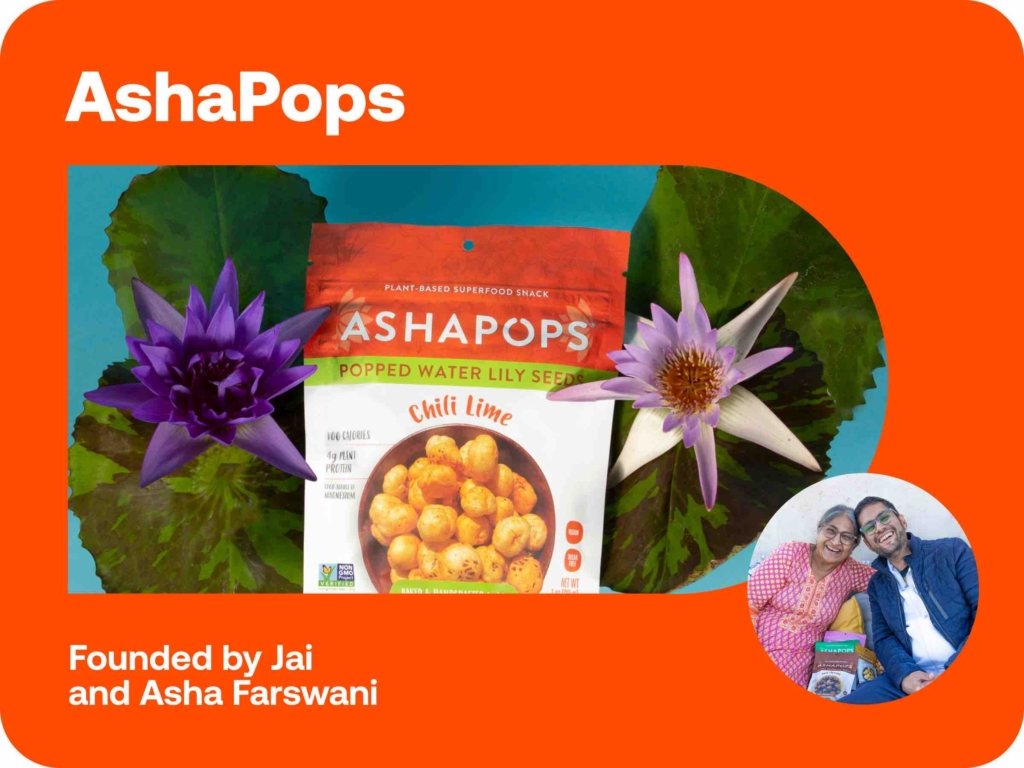 AshaPops
Website | Instagram | Facebook | Pinterest
As a child in India, Asha Farswani would often snack on popped lotus seeds. She later moved on to other crunchy fare, like popcorn and veggie chips. But as she started getting on in years, she sought healthier alternatives – like her childhood favorite, popped lotus seeds. 
She began eating them again and encouraged her son, Jai, who'd inherited her penchant for snacking, to try them, too. He loved popcorn, but the crunchy popped lotus seeds were an easy swap. In meetings at his VC job at the time, he'd share them with his colleagues. They were an instant hit. After inhaling an entire bag, one coworker urged Jai to monetize them. 
Jai and Asha gave it a shot. They started selling popped lotus seeds – AshaPops – at farmers' markets in their hometown of Los Angeles. In 2018, they launched AshaPops at Rainbow Acres, an independent grocer in Marina Del Rey. Today, Erewhon Market, an L.A. chain, and Whole Foods stores in California carry AshaPops, which is set to expand to independent chains in other states later this year. 
The mother-son duo completely bootstrapped AshaPops, building it largely on organic customer relationships. They fielded feedback on their flavors at farmers' markets and tested their tweaks at independent grocery stores. Their demos at Erewhon introduced AshaPops to influencers – many of whom shop at the upscale chain – who then shared it on social media. Word of AshaPops spread. Even celebrities like Adrienne Bailon and Ryan Seacrest have name-dropped them. 
"The power of word of mouth is unbelievable," Jai says, enabling him and Asha to educate people about AshaPops with minimal cost. But messaging is key – to clearly convey the value product would bring to their lives, it needs to be succinct, he says. He suggests entrepreneurs focus on what they care about, their values, why their product matters, and why it helps others.
But ultimately, Jai traces much of AshaPops's meteoric growth to Asha's positive energy. At farmers' markets, people would often confide in her about their problems, sometimes for a half hour at a time. During the pandemic, she'd respond to DMs from AshaPops fans with video messages. "We're here to bring plant-based superfoods, healthy snacks made fresh, but this is also an important piece – spreading good energy and helping uplift spirits," Jai says. 
Keeping the good vibes going, AshaPops sources its seeds from an economically disadvantaged region in India, creating an economy for its farmers. The business also contributes a portion of its proceeds each year to the Sankara Eye Foundation, which partners with the Akhand Jyoti Eye Hospital to set up eye clinics in low-income rural communities in India. 
The long-term goal? For AshaPops to add to its list of organizations to support and eventually establish a foundation of its own. "AshaPops needs to be a force for good," Jai says.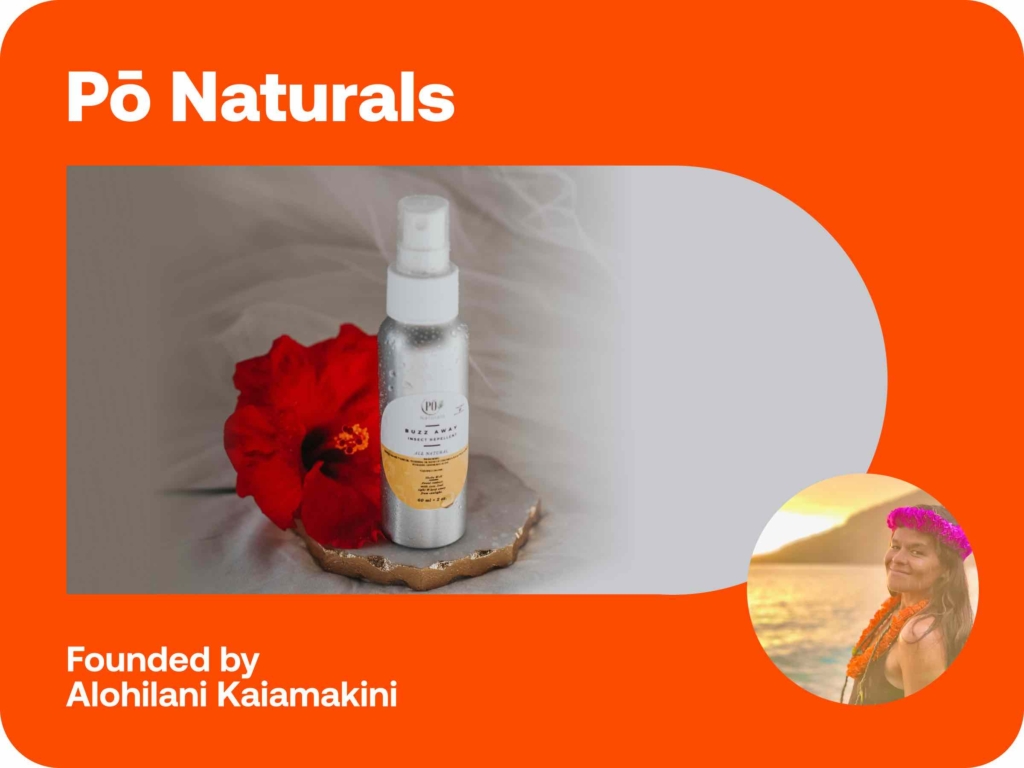 Pō Naturals
Website | Instagram | Facebook
When Alohilani Kaiamakini noticed that laundry detergent triggered an allergic reaction in her firstborn, she did some digging. Her research led her to a University of Washington study, which found that six popular laundry products and air fresheners emitted at least one chemical that federal law had deemed hazardous or toxic. She also learned that while the European Union had prohibited or restricted over 1,300 chemicals, the US had done so for only 11. 
These findings inspired Alohilani to create her own household products with plants she was growing in her garden. In 2019, she started Pō Naturals, which makes and sells herbal rubs, sprays, and other items that integrate ancient Hawaiian and modern medicinal practices. 
Alohilani built her business on social media, tapping into its potential as a free marketing platform to land wholesale accounts across Hawaii. "Things are constantly shifting, so continuing to work on my website, keeping up to date with trends to make it a memorable experience for customers is one of my best strategies," the Kohala-based founder says. 
Pō Naturals is part of a larger tradition of using food and plants as medicine in Hawaii, Alohilani explains. Her kupuna, or ancestors, also understood the importance of embracing modern medicine while still carrying on ancient wisdom, which shaped her own bridging of the two. 
That integrative approach seems to be working. One customer whose physically demanding job left them bedridden claimed that Pō Naturals's Pain Relief Roller Blend relieved their pain enough that they could get out of bed and walk again, Alohilani says.
For now, Pō Naturals remains a solo operation, but Alohilani wants to see it grow while still giving back to the community. Her future plans include scaling her business globally, and opening a brick-and-mortar storefront that would also function as a community apothecary.