Small Business Spirit: Annaleise Collier and Your (Gut) Feeling
Whether due to the highly stressful events of the past few years or the simple fact that it's good to treat yourself (or both), it seems health, food, and self-care are on everyone's mind. The wellness industry is booming, food shows have surged in popularity, and scientific research is making inroads to clarify the connection between food and mental wellbeing. 
At the same time, what's considered healthy can be closely tied to culture and identity – and discussions on the topic can quickly become contentious. The life-long inundation of messages people receive from family and the media about "the right way" to eat healthily can also cause harm. Diet culture can lead to eating disorders and fatphobia, and there's been a stronger push to reject a singular standard of health and beauty dictated solely by size or numbers on a scale.

One person exploring the connection between food and mood and taking a new approach to making nutrition simple, joyful, and sustainable is subscriber to Invoice2go, a Bill.com company, Annaleise Collier. Annaleise is an Accredited Practicing Dietitian (APD) based in Bronte, a beachside suburb of Sydney, Australia, who recently started her business, Your (Gut) Feeling. Her contemporary dietetics practice takes a holistic approach to help clients explore their relationship with food, mood, and body to make sustainable and positive lifestyle changes.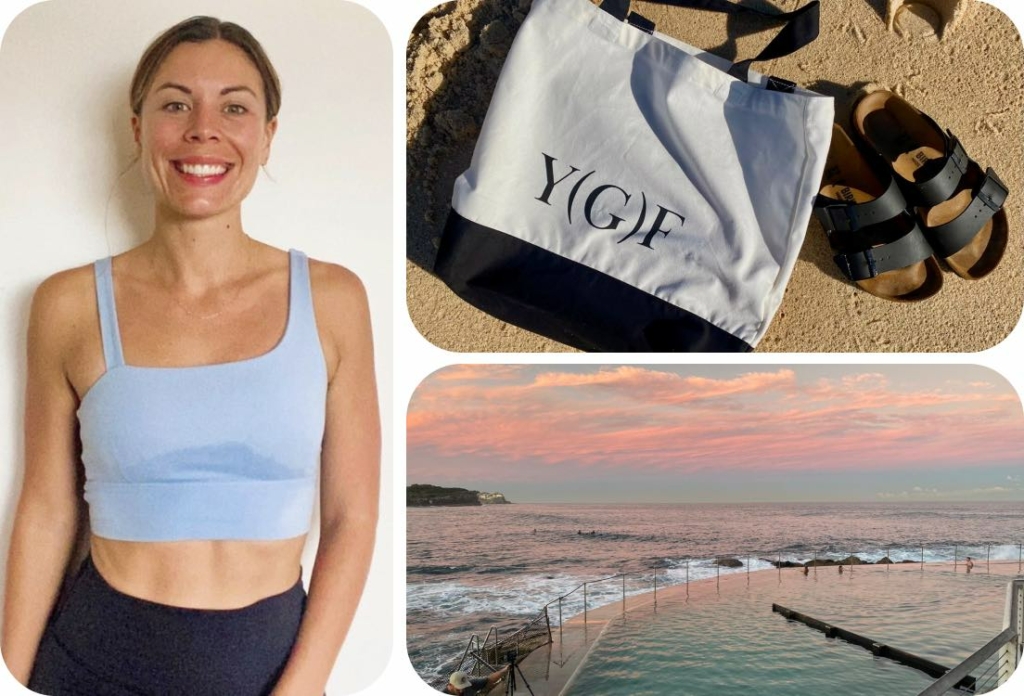 We caught up with Annaleise over Zoom to talk about her experience starting and growing her business – and her energy and enthusiasm for her work were immediately apparent. In our conversation, Annaleise shared plenty of interesting insights and stories about overcoming challenges with admin, getting inspired, making an impact on her community, and setting bigger goals and dreams as she gets her business off the ground.
Tell us about yourself and how you got started.
When I was about 18, I was looking after my pop because he was sick at the time and needed a special low-potassium diet for his renal function. A dietician was helping him, which was my first introduction to dietetics and how it's different from nutrition – and that spurred my interest. I went on to study for a Bachelor of Nutrition and Dietetics. From there, I got a clinical job and have been working at a hospital here in Sydney for the last six years. 
I've always been passionate about nutrition and its role in looking after our mental health. Anecdotally, we can appreciate that you feel better when eating well. There's evidence now showing that eating a certain way can improve your mental health. A study called the SMILES trial was done by an Australian university and was the first to report that a dietetic intervention showed statistical improvements in patients with clinical depression. 32% of participants had remissions, meaning they weren't considered depressed anymore. That's massive, and I think it's just the start.
My business is called Your (Gut) Feelings because I want to highlight the link between your gut health and moods. It's a gut and mental health dietetics practice I started about six months ago. I'm based in Bronte and also provide services online.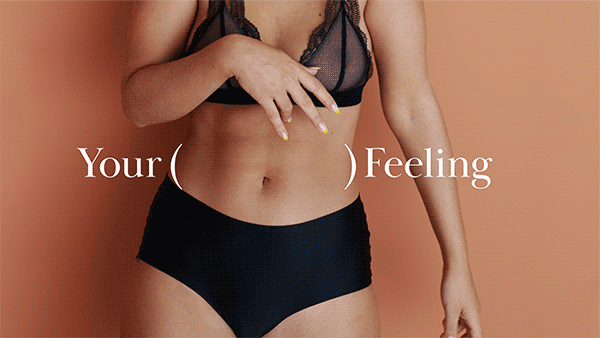 My approach is not about restricting but about asking about what we can add and how we can increase nutrition or diversity of diet. When you get a wider variety of nutrients, you live a higher quality of life. I focus less on the aesthetic or physical form because that's quite fleeting. If we change the messaging to "This will improve your overall life experience," that's something more motivating for people.
What does it look like working with your clients? How do you build those relationships? How do you typically work with clients? 
I've got a couple of different avenues. I have a virtual clinic that allows me to see clients from all over the world, which is pretty awesome. I have a website and an Instagram to help get that messaging out there. It's early days, so much of it's been through word-of-mouth. It's often clients I have seen that have then referred on to their friends and family. I've also recently started working at a local physiotherapy practice in Bronte called Limitless. They have welcomed me on board, and now I'm the consulting dietitian. 
Typically I do a comprehensive nutrition assessment and ask lots of questions about diet, lifestyle, blood work, social factors, and past medical history to get a complete overview. Then I work with the individual to set goals and ensure that they've bought into them – that's super important for any behavior change. Then I'll write a nutrition report with learnings and objectives to get them started and book times for reviews.
I know it's still early days, but what have been some of the most satisfying moments in your business so far?
I love empowering people. Having clients come back to me and say that they're excited and confident in what they're eating and have noticed changes in their physical and mental health – that lights me up.  I am passionate about this. I feel fortunate to do something that I love and feel good at doing, and I get to help people, and it's an income as well. I don't know if you've heard the Japanese term "ikigai" – but I feel I have that.
That's amazing that you can combine your career and your passion. What have been some of your biggest challenges so far, and how has Invoice2go helped you?
The admin side of it is the hardest part. I'm also working part-time at the hospital and wearing all of the business hats – seeing clients, writing reports, doing the marketing, and then administration. So one thing I've loved is Invoice2go because it allows me to spend more time doing the fun stuff. 
The invoices are super easy to use, they look really professional, and I can do them on the spot. After seeing a client, I can create an invoice, send it off, and then get paid – and it's not complicated. If I can make this sustainable, I can help more people.
I've also found the Females Founders podcast really useful. I've listened to most of those podcasts while driving to work and find them valuable, insightful, and inspiring. I love the questions and the whole interview process is really nicely done. Being a woman in business and not coming from a business background or having any formal business training, it's been inspiring and motivating to hear those stories. It's like, "Wow, if they can do it, I can do this too." 
And the business community is really nice too. You can be isolated when starting a small business, and feeling like you have support is invaluable. 
Is there a story about a particular client that stands out to you?
There's one gentleman that came to me because he was lacking vitality. He kept saying that he felt anxious and unmotivated.
We sat down and went through what was happening for him in terms of diet and lifestyle. He was working full-time running a small business and was in a new relationship. He was eating a lot of ultra-processed foods mainly due to being a bit unmotivated, not really being able to cook, and not knowing what was the best thing to put into his body to give him energy throughout the day. 
We put a plan in place for him that looked at increasing straightforward stuff like his fruit and veggie intake and ensuring he was getting essential fatty acids – like omega-three fats – which are important for brain health. We also ensured he was getting good sources of high-quality complex carbohydrates to get sustained energy throughout the day. We made a few other quick tweaks to improve his hydration because he wasn't drinking enough water.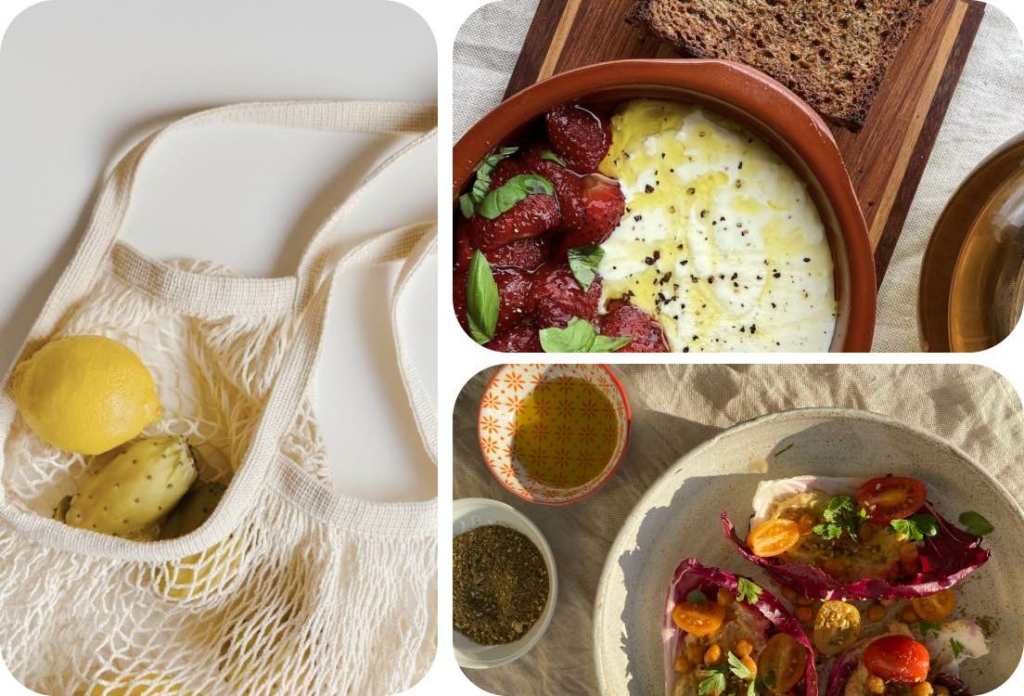 Then, the real catalyst for change was that he was drinking quite a bit of alcohol throughout the week. We looked at ways to reduce that, and one of the alternatives was trying non-alcoholic beer. I made sure that he understood why making those changes was important. Because alcohol is a toxin, your body will prioritize its metabolism over food. So, all the food ends up being stored as excess energy – not to mention alcohol affects your sleep and mood. 
He came back to me two weeks later and already said he felt better. He used the example that he was standing in a surf shop talking to someone and was surprised at how alert, present, and energetic he felt – the difference was huge for him. Also, although it's not something I focus on, he lost four kilos, which he was pretty stoked about.
What are some of your goals as your business grows?
I have big goals for the company. My ultimate vision for the next five years would be to have a multidisciplinary team. So, not just a dietician but also a psychologist and a social worker to take a collaborative approach to provide physical and mental health services. That's something I would love to achieve.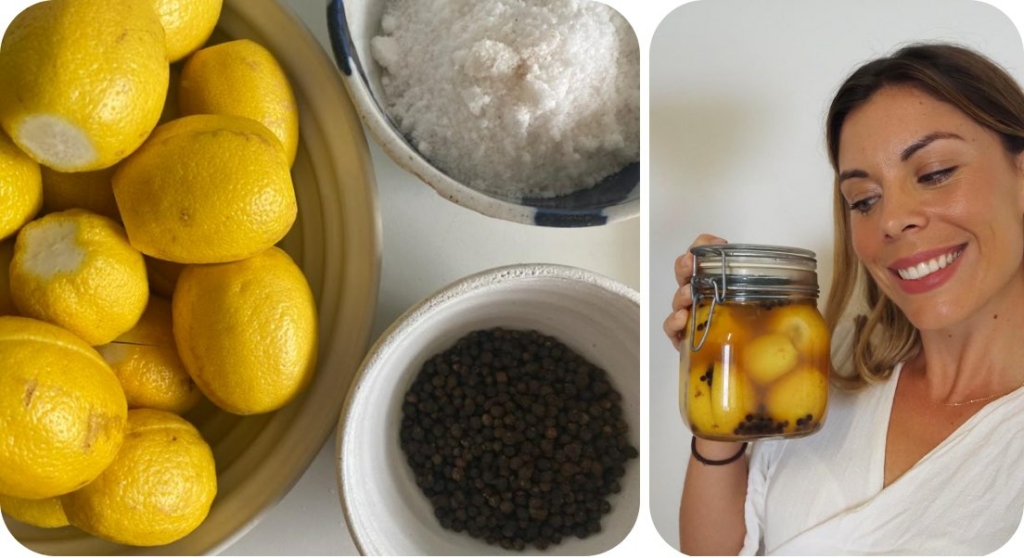 I'd also like to collaborate with brands to build awareness around foods that benefit your body and mind, like fermented foods. There's evidence about probiotics' role in improving your gut and mental health, and I'd like to do more with that.
I feel excited – I'm in a good flow at the moment!