Celebrating Hispanic-owned small businesses during Hispanic Heritage Month 2022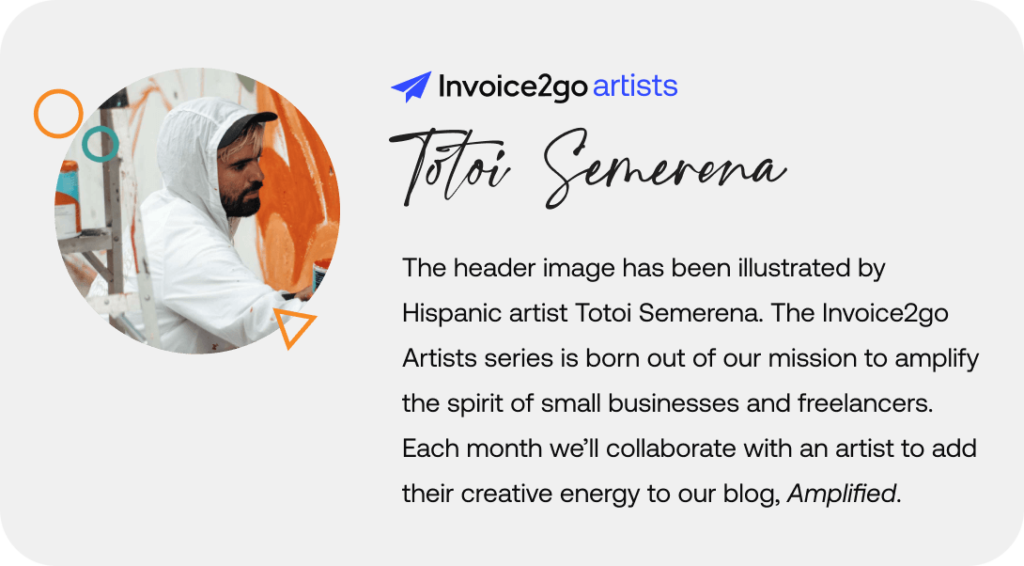 Feliz Mes de la Herencia Hispana! National Hispanic Heritage Month begins September 15 and runs through October 15.
It commemorates the 1821 independence of many countries in Latin America, including Costa Rica, Nicaragua, El Salvador, Honduras, Guatemala, Mexico, Chile, and Belize. It's the ideal time to celebrate the contributions of Hispanic small business owners, recognize their contributions, and focus on support in helping them grow and thrive.
Latino-owned businesses are one of the fastest-growing segments of entrepreneurship. These enterprises collectively employ around 2.7 million people and add nearly $500 billion to the economy. Like business owners of all backgrounds, Hispanic proprietors have shown incredible resilience historically and during recent economic challenges. 
While starting and sustaining a successful venture is challenging for anyone, it's well known that Hispanic business owners and other minority entrepreneurs face additional hurdles. They face limited access to capital, a lack of business networks, and fewer opportunities for skills development. For these reasons, Latin-owned businesses were among the hardest hit by the pandemic. 
As part of our mission at Invoice2go to create a global and inclusive community, we want to celebrate the contributions of the 4.7 million US Hispanic business owners for their positive contributions and impact. In this article, we're excited to feature exclusive artwork in this article from Mexican freelance illustrator Totoi Semerena.
Let's check out some recent stats about Hispanic entrepreneurs. Then we'll share some resources on how you can support Hispanic-owned businesses or get support as a Hispanic entrepreneur.
A few eye-opening stats about Hispanic-owned businesses
Hispanic Heritage Month has its roots in the 1960s. The civil rights movement was at its peak along with increasing awareness of US multicultural identities. Since then, there have been growing calls to recognize the contributions of the Latinx community.
This community now has enormous purchasing power and consumer influence with its $2.3 trillion contribution to GDP. From 2009 to 2019, the number of US Latino business owners grew 34% compared to 1% for all business owners. 
In addition, the self-employed population of Hispanics has grown faster in the past 10 years than all other demographic groups. And Hispanic-owned businesses are showing higher than average revenue growth, despite the economic challenges of recent years.
However, while this is good news, Hispanic-owned companies still have not scaled at the same rate as other businesses. For example, only around 20% of Hispanic business owners who apply for loans of $100,000+ receive funding compared to 50% of white-owned businesses. When it comes to credit, the average Hispanic business owners' credit score is below 600, making traditional lending opportunities less available.
Small business directories specifically for Hispanic-owned companies
Whether you run your own business or are looking for places to support small Latinx-owned enterprises, here are some helpful directories to connect, shop, network, and even find funding opportunities.
Support Latino Business (SLB) 
SLB is championed by many leaders in the business community. Looking to discover and shop and shop at small Hispanic-owned businesses? This non-profit's directory is one of the top resources.
 In addition, SLB hosts a National Support Latino Business Day on September 14 and has launched a fund to provide grants to Latinx-owned small businesses. To register for their free directory or to learn more about their grant eligibility, visit their website here.
Latino/Hispanic Business Resource Center 
This online marketplace runs through Hello Alice, a free multichannel platform that helps businesses launch and grow. It empowers Latinos/Hispanics and allies with monthly virtual meetings to share stories and strengthen the community with resources, networking, and opportunities. The community unites through the common goal of establishing a more connected and equitable environment for Latino/Hispanic entrepreneurs.
Hello Alice also has a funding center that makes finding the latest grant and loan opportunities easy. They understand that the juggle is real for hard-working entrepreneurs and therefore emphasize easy applications and personalized recommendations.
HispanicYa!
HispanicYa! is dedicated to helping both traditional and online small businesses. Their directory enables business owners to increase their visibility and also share upcoming events with the community. 
On top of their business directory, HispanicYa! also has a LinkedIn networking group and Facebook community worth checking out.
Shop Latinx (SLX)
Founded by two Los Angeles-based Latinas, SLX features more than 200 beauty, fashion, and lifestyle e-commerce brands designed and made for Latinas. Their goal is to showcase distinctive products that have been made with purpose, love, and soul – and for the Latinx community to feel seen and celebrated within an intentional shopping space.
Other helpful resources and assistance for Hispanic business owners
Here are more resources for support and training that enable Hispanic entrepreneurs to build and expand their businesses and to encourage positive trends. These are excellent resources for education, community, and funding – many of which are also available in Spanish.
The United States Hispanic Chamber of Commerce (USHCC)
The (USHCC) comprises over 4.37 million Hispanic-owned businesses through its vast network of 200 local chambers of commerce. USHCC and its regional affiliates offer information and networking opportunities for Hispanic entrepreneurs. 
They also offer education on issues facing Hispanic small business owners, like access to capital, trade, immigration, education and workforce development, and infrastructure.
Minority Business Enterprise Certification
This certification has the potential to open new doors for many small business owners. There are plenty of opportunities to grow with networking events, corporate purchasing, grants, and more. 
You also can bid on lucrative government contracts and meet with small business experts to get business consulting services at a minimal cost. And these are just some of the perks!
Minority Business Development Agency
As part of the US Department of Commerce, the Minority Business Development Agency manages a network of business centers that help you find capital, secure government contracts, and more.
Your local Small Business Development Center and The SBA
Finally, your local Small Business Development Center (SBDC) or economic development agency likely offers resources in Spanish. Check them out for information for your community.
The SBA also offers Spanish-language resources on government contracting and procurement in Spanish, including how to compete for the 8(a) program for small disadvantaged businesses.
While this list isn't exhaustive, we hope it sparks some new ideas. We look forward to continuing to support Hispanic-owned businesses and freelancers throughout Hispanic Heritage Month – and beyond!
About Totoi Semerena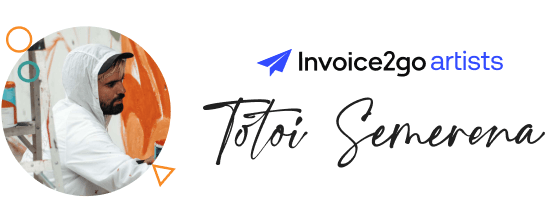 Totoi is a freelance illustrator who has lived in CDMX (Mexico City) since 2011. His influences incorporate the tropical-Caribbean landscape of the Yucatan peninsula and the visual aesthetics of the eighties. He integrates these elements into the recurring subject of his work: the human figure.

Totoi's style is characterized by synthesis with the aim of sensory exploration through the gaze. Therefore, he always pays attention to form, abstraction, and the play of textures and color.

He works with both traditional, digital, and large format illustration techniques as well as murals. This versatility has allowed him to work with various brands such as Coca-Cola, Google, ONU, Apple, and Greenpeace. He has completed projects in the Jamaica Market and the Central de Abastos in CDMX.