How to become a certified LGBT-owned business
Are you a business owner who identifies as lesbian, gay, bisexual, or transgender? Consider becoming a Certified LGBT Business Enterprise (LGBTBE) to enjoy exclusive benefits from the National Gay and Lesbian Chamber of Commerce (NGLCC).
Founded in 2002, the NGLCC is the only national non-profit advocacy organization that officially certifies businesses as LGBT-owned. This certification provides eligible businesses with exclusive access to more than 360 corporate and government partners. It also connects you with other LGBTQ+ businesses through mentorships, scholarships, and networking opportunities.
Getting a business off the ground is enormously challenging. Because business owners in the LGBTQ+ community tend to be younger, more economically disadvantaged, and face discrimination – the hurdles to success can be higher.
As part of our mission to create a global and inclusive community at Invoice2go, a Bill.com company, we want to show our support for business owners in the LGBTQ+ community. We're proud to highlight the innovations and contributions these professionals bring to the world of small business and empower them with resources to ensure their success. 
Here we're going to break down LGBT Business Enterprise Certification eligibility, go over the incredible benefits this program offers, and then walk you through the certification process. Let's dive in:
Who is eligible to become an LGBT business enterprise (LGBTBE)?
Wondering if you qualify to become a certified LGBT business owner? According to the National Gay and Lesbian Chamber of Commerce's official certification guidelines, you're eligible if:
Your business is majority owned, operated, managed, and controlled by a person or persons who are US citizens or lawful permanent residents and identify as LGBTQ+. (By "majority," the NGLCC means at least 51%.)
You work independently from any other non-LGBT business enterprise.
Your business has been formed as a legal entity and is headquartered in the US.
If you identify as trans/non-binary, there are unique resources to support you in getting certified. Click here to learn about NGLCC's Transgender & Gender Expansive (TGX) Initiative or drop them a line here. 
If you're a business owner of color looking to get LGBTBE certified, be sure to check out the NGLCC's Communities of Color Initiative (CoCi) or contact them here.
Why get LGBT certification?
Like other special business certifications – like women-owned and minority-owned businesses – certified LGBT-owned businesses get massive perks. Here are the four biggest: 
Get access to valuable corporate and government contracting opportunities
Diversity has become a priority for many organizations and corporations. The NGLCC has a vast network of corporate partners explicitly looking to do business with members of the LGBTQ+ community. As a Certified LGBTBE, you'll have direct access to corporate representatives and supplier diversity professionals who can help open doors for your business.

The results can be massive for networking and economic opportunities. According to Jonathan Lovitz, Vice President of External Affairs at the NGLCC, this program helped drive $200 million in business among 700 LGBTBE members in just one year.
Additionally, if your business is looking to connect with the LGBTQ+ market, certification by a nationally recognized organization can be a valuable part of your marketing and building your business brand.
Take advantage of exclusive NGLCC education, networking opportunities, and other business development tools
Certified LGBTBEs also get access to exclusive programs designed to build your network, find mentors, and get the best business advice. These programs for certified businesses include:
Mentorship and scholarship opportunities
Leadership trainings
Discounts from a number of businesses
Emails about sourcing opportunities from the NGLCC and its corporate partners
Boost revenue and increase your chances of long-term success
LGBT-owned firms may be small in number, but they bring in considerable revenue. A 2015 report from Fortune cited that certified LGBT-owned businesses bring in an average of $2.5 million in revenue a year – around triple the average revenue of other small businesses. How would your business change if you were bringing in more?
Also, data from Zippia shows that about 50% of start-ups don't last longer than five years. However, on average, certified LGBTBEs have been around for 12 years, according to an NGLCC report – many more than two decades. This certification can be a significant asset to the health and longevity of your business.
Be a role model for aspiring LGBTQ+ entrepreneurs and empower the LGBT business community
LGBT business owners currently make up only a tiny percent of small businesses. Also, while social acceptance of the LGBTQ+ community is growing, only around 4.5% of American adults openly identify as gay, lesbian, bisexual, or transgender. 
While some queer and trans business owners may be reluctant to publicly disclose their sexual orientation or gender identity, visibility is crucial for empowering any minority or disadvantaged demographic. By publicly joining this network of other LGBTQ+ entrepreneurs, you can contribute to changing attitudes and set a positive example for other LGBTQ+ people hoping to start a business.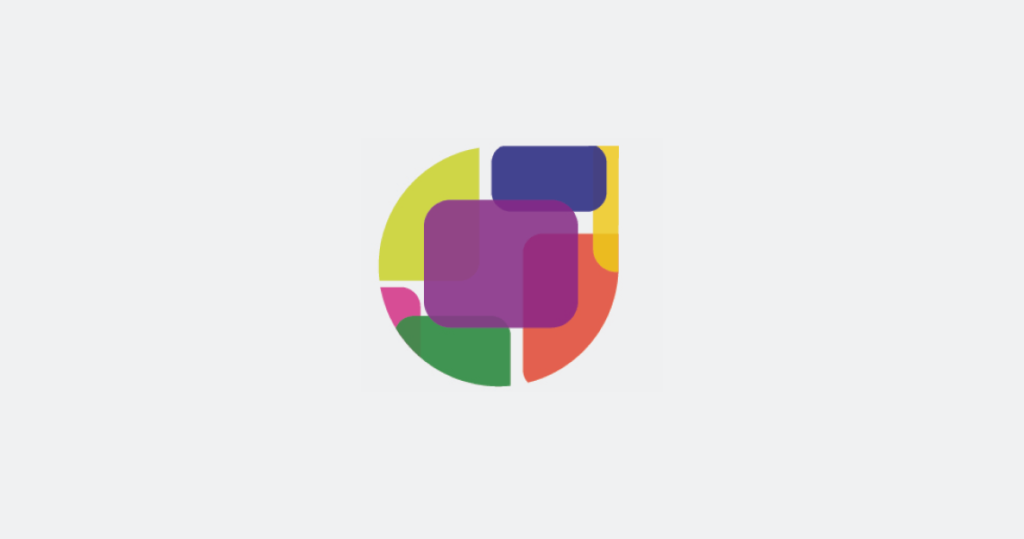 How to receive LGBTBE certification
Curious about how the process of getting LGBTBE certification works. Here are the steps you need to take and what you can expect along the way.
Create your business profile
Typically the process of certification takes 60-90 days. However, some businesses report getting certified in only a month.
To get started, create a business profile on my.nglcc.org and submit supporting documentation to verify eligibility for certification. 
To set up your profile, you need to share the following information: 
Your business name
Contact info
Details about how you and any co-owners identify 
Federal tax ID 
Number of full-time employees
Gross annual income 
Social media accounts
Three references to help verify your information
You'll also want to add a few tags to clarify your industry and what services you offer so that you're easily searchable in the database. You can find these under the NAIC Codes and UNSPSC Codes section of your business profile.
Compile additional documentation
Next, you'll need to show proof that you're a US citizen or legal permanent resident. This could be in the form of a passport, birth certificate, or green card. Scan and upload copies to your dashboard.
Also, you'll have to validate your status as an LGBTQ+ business owner. This may feel a little strange, but it's an essential step that can be completed in many ways. Here are some documents that work:
Certified copy of a marriage license, domestic partnership registration, or civil union certificate
Proof of joint property ownership
Proof of domestic partnership health insurance
Apartment lease with a partner listed
Letter from three personal references attesting to your LGBTQ+ status
Documentation of petition for hospital visitation rights
There are many more options. Check out the complete list here.
Verify your business's legal structure, pay, and submit
The documents you need to complete at this point vary based on whether you're a sole proprietor, partnership, corporation, or limited liability company. Check them out here.
Once you've completed all the information, you'll need to pay a certification fee of $400 (which the NGLCC will waive if you submit proof that you're a member of your local chamber of commerce). You can do this directly through the dashboard. Once you've paid, submit everything for the NGLCC to review!
Set up a site visit
Next, an NGLCC representative will schedule a visit at your place of business to verify your info and better understand how being a certified LGBT business enterprise will support your long-term goals. If you work from home, you can schedule this meeting at a public place, according to Forbes. 
Once your interview is complete, the NGLCC will finish their review of your application and give you a decision shortly after. When your application is approved, you'll then get an invite to participate in an orientation webinar where they'll go over the benefits of certification and how to use them to the fullest. 
We hope you find these tips helpful. It's our mission to support all small business business owners in getting the success they deserve. For more details about the certification process, you can check out the NGLCC's Certification Criteria & Process guide here.