Small Business Spirit: Q&A with Mina Houssain, The Stitch Witch
While you may not immediately associate imagination with business, there's no question that the two are closely linked. According to the Harvard Business Review, your capacity to create, evolve, and envision things that don't yet exist are crucial factors for discovering opportunities and new paths to growth. ​​With imagination, you can do better than merely reacting or adapting to events in your business or personal life — you can actively shape them and thrive.

Meet long-time Invoice2go, a Bill.com company, subscriber Mina Houssain – founder of The Stitch Witch. This UK-based costumer has tapped into her imagination throughout her career. "Don't let the word 'stitch' lull you into a false sense of boredom," she told us. "I don't only use conventional thread, but chains of steel wire to 'stitch' steel sheets into place."

Mina designs and creates anything from intricate burlesque and clown costumes to giant mirrored disco balls. Looking for saddle covers, crystal corsets, or feather headdresses? Mina can help you.
Mina didn't need to run away to join the circus – growing up in a family of circus performers, her life has been filled with adventure and international travel. She started her career as a tumbler and acrobat, eventually becoming an aerialist and illusionist. Since then, she's performed in circuses and cabarets – sometimes in luxury hotels or onboard a cross-channel ferry.
We caught up with Mina over Zoom to talk about her widely creative business and how she seamlessly conducts business with clients all over the world. Mina spoke to us from her studio, filled with colorful fabrics and circus posters. She enthusiastically showed us photos of her performing over the years as we chatted.
You have a fascinating background! Tell me about your life and growing up in a traveling circus.
I grew up with my family touring all over the world. We always made our own costumes, and because we were always dumped in a country in the middle of nowhere, I learned how to fix and make many things myself.

I learned to make costumes from my mum. I remember being very young, sitting underneath her cutting table, collecting the scraps of fabric and making them into costumes for my Barbie dolls or miniature circus big tops to go with my toy lorries. That's how I started to learn the skill of getting an idea in my head and being able to create it. Later in school, I studied textiles and devoured all the information I could.

My work is like me – it evolves. I can create everything from tiny bikinis to costumes for flying trapeze artists. I use a lot of lycra to make saddle covers and the big cloths used for illusions. I used to make these cloths for myself because I was an illusionist for 15 years – one of the few female ones.

I also make the beautiful velvet drapes performers come through. I can make something with half a meter of lycra or 400 meters of heavy velvet. Any type of request can come through my door – absolutely anything! I am very lucky. My work isn't work – it's a pleasure for me. It's letting your creative brain loose with no restraints.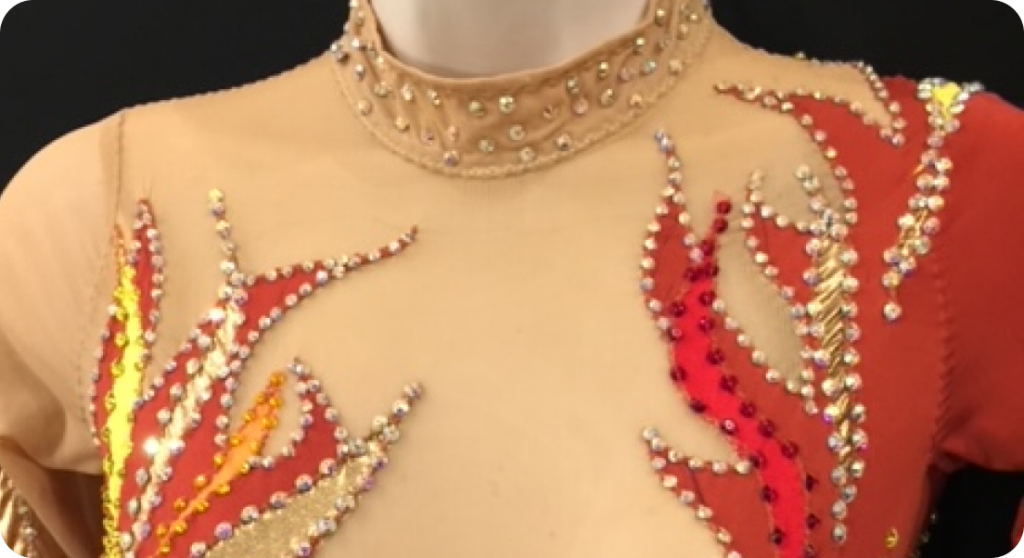 Who are your primary customers? 
My customers are worldwide, thanks to Facebook and the internet. I work from a little studio in the flatlands of Lincolnshire. It's a rural area like the plains of the American Midwest – just colder and windier in the summer. We never get very warm here. 
Then I send my costumes to Japan, Australia, the United States – all over Europe. I'm old enough to know before Facebook came along, so my business is all word of mouth. I'm known in my field for what I do, so I don't go looking for business, really. It comes to me – which is fun!

What have been some exciting projects you've worked on over the years?
I love LED lights, and they've come a long way. Three or four years ago, I did the lights for a night parade – sort of like the ones Disney does. I did the LED lights and remote controls for the whole event, which was quite spectacular because it was one of the first times I've seen that here in the UK.

I once got a request about a 5-foot rolling globe covered in glass crystals that had to be transported to Japan. I made a special duvet cover to fit the globe. That was quite interesting having that rolling around my studio. Yesterday, I was making clown boxing gloves. Coming up, I have an order of 30 traditional British ringmaster costumes, but they're for girls and they'll get hand-stitched with tiny four-millimeter crystals. 
What helped you grow your business, especially in the beginning?
I got my first order when I was about 16 or 17. Someone saw the finished work and asked if I could make something similar for them. It's been like that my whole career.

I'm lucky because I've worked as a performer and know how you should set something. If you're performing 100 feet up in the air, you don't want to be thinking about your costume and if it's not secure. I know how to make those considerations.

I'm also known for working extremely fast. I got my name The Stitch Witch one night while working a performance where I was a part of the act as an illusionist. I was the first act and had to be back out for the finale. Somebody in the performance realized they didn't have a pair of trousers for the finale. So between performing and the final act, I made them a new pair of fitted trousers. And they called me The Stitch Witch because it was like magic.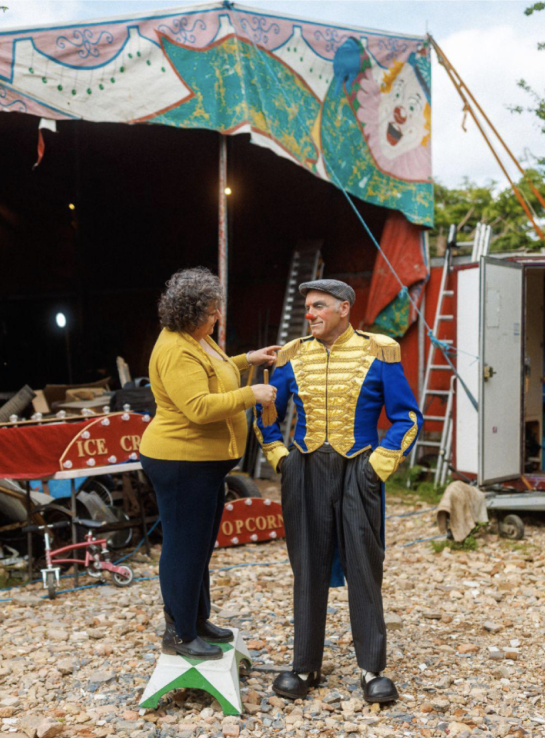 How has Invoice2go helped you as a business owner?
I've used Invoice2go for years because I am rubbish with accounts – just really rubbish. And Invoice2go is just so easy. I put things in, give them to my accountant, and off they go. I don't have to bother and can focus on the fun bit.

The best thing is the invoicing itself because I can split it up, detail it, delay it, and set deposits or no deposits. I can attach drawings, pictures of fabric samples, and sketches of all sorts. That makes life much easier. I can then send it instantly to anyone in the world. That's it, you click on invoices – and they're off. My customer could be at a circus at the edge of the Patagonian desert, and they'll show up instantly.
Also, the Invoice2go app doesn't change just for the sake of it. New versions have updates that are actually better – which is good, clever stuff. 
What are the challenges you face in your work and how do you deal with them?
As I got older, I found that you go through the same stages of the creative process with your client, which isn't easy. Sometimes a client has an idea – but it isn't fully formed. So you tease it out and make suggestions to clarify their design and ensure they'll get something they'll be happy with.
Then you start making the design and putting it all together. Halfway through though, you begin to have doubts. Things like, "Is this gonna work?" or "Oh my god, you've gone so far, you can't change it." Then you get to the part when you say, "I hate it. It's horrible and it's not going to work."

Eventually, you push through, finish it, and send a picture to the client. They'll say something like, "Oh, that's fabulous!" But there's always that doubt even after the 40 odd years of doing this. I'm not happy until they get it in their hand, try it, and then say they love it. It's because I really care about what I do. It's their baby as well as mine.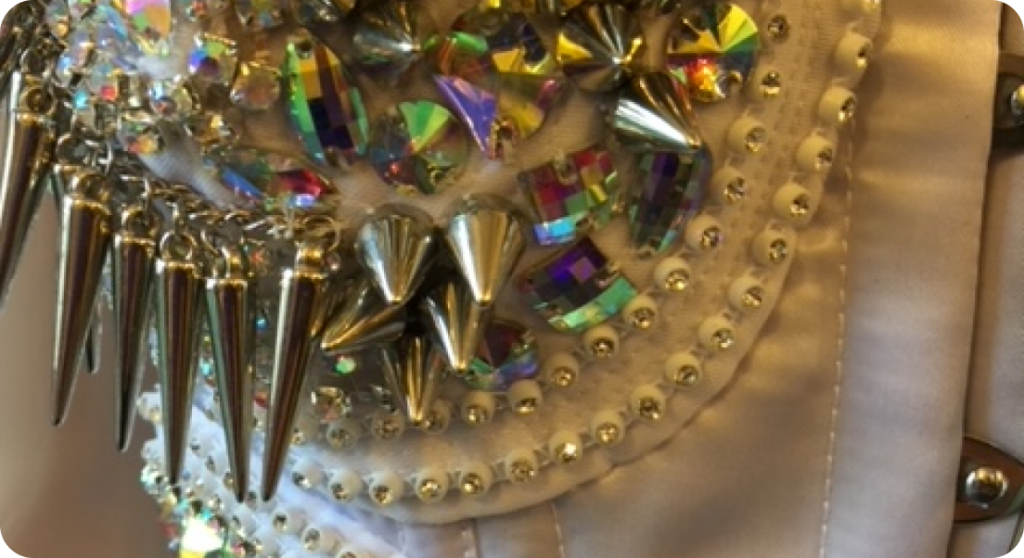 What advice would you give a creative just getting started in their career?
Believe in yourself. That might be easy for me to say. When you get to your 20s and 30s, you start having doubts because you're an adult – and you know what it means. But believe in yourself, find your niche, and find something you love to do. Because if you love something, it will show in your work.
You might have to do other things on the side, but don't let what you love go. Even if it's in the smallest way, just keep at it. It will blossom into something one day. I believe everybody has it in them to create something special.