NEW: Manage your appointments with Invoice2go
From appointments to invoicing, it's all in your app
If you're like 80% of small business owners, you have appointment bookings with clients every week to provide estimates, deliver services, and more. With so many appointments, it's hard to schedule them, keep them, and accurately bill for them.
To alleviate this stress, we added Appointments to the Invoice2go, a Bill.com company, app. This means you can create appointments within Invoice2go and easily bill for them—without having to leave the app.
One app for your scheduling and invoicing needs
If you have an Enterprise or Unlimited plan*, you can schedule, manage, and view your appointments and invoices in one place. There's no need to add or use additional apps.
With Appointments, you can:
Schedule and manage appointments right from your app
Get directions to your client's location
Make changes, attach related quotes or invoices, and take notes (this means if you're going on-site to do work for a job you've previously estimated for, you can attach the estimate for easy reference)
Send email and text reminders to your clients
Easily bill for your appointments
Easily add appointments to your invoices
Once you've completed an appointment, you can add it to your invoice for easy billing. The best part? All of the appointment details including date, time, address, and job scope will be instantly copied across to the invoice, so you won't have to retype any of the appointment information from a calendar or separate app.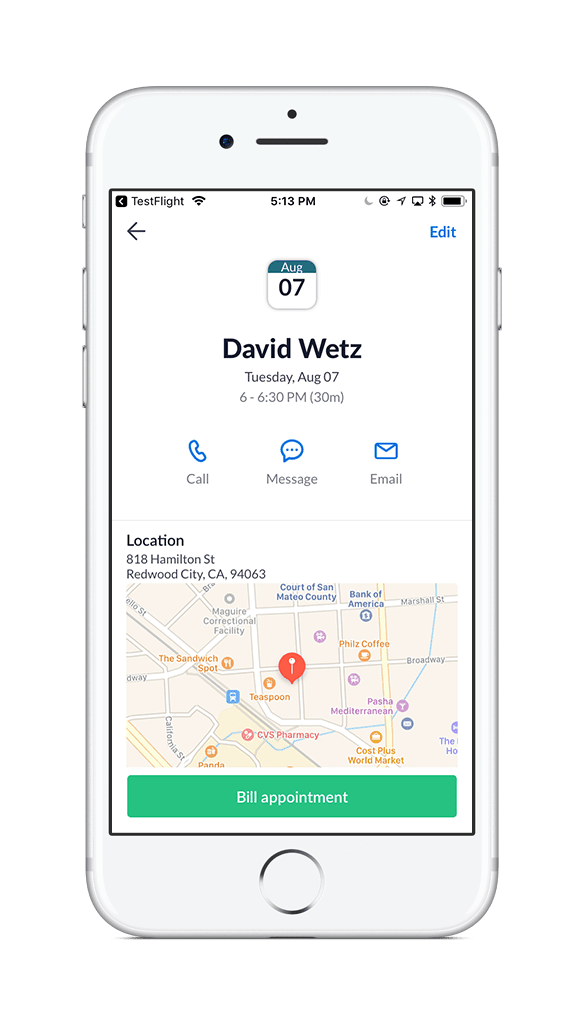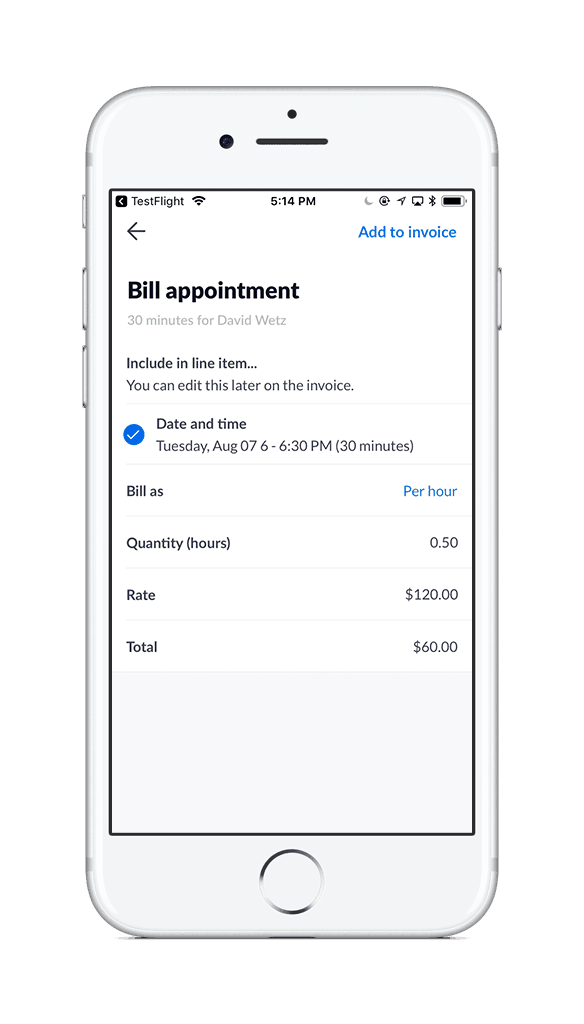 Next time you log in, be sure to check out this new feature. We worked hard to make sure your appointments integrate well with your invoices, creating a polished look and a seamless experience that's easy to use on any device.
*The Appointments feature is available on our Enterprise and Unlimited plans, as well as to customers who previously had access to Calendar2go, logged an entry and are still on a Pro plan. Simply update your app via the App Stores to access our latest features, including Appointments.