Product roundup: New features and tools
It's been a busy first half of the year. While our priorities shifted – like all businesses around the world – we've remained focused on what drives us. We're still dedicated to making the most straightforward invoicing app that gives you the control to run your business your way.
Here's a recap of what the team's been focussing on:
Managing your invoices is now even easier
Based on your feedback, we've improved the Invoice2go, a Bill.com company, app to make it even easier to create, manage, and track your invoices.
The way you create an invoice hasn't changed. Things you do to manage your invoice now live on their own screen though. 
You'll now see a green "Next" button at the bottom of the screen when you're creating your invoice. Tapping this button automatically saves your invoice, and takes you to a new preview & manage screen.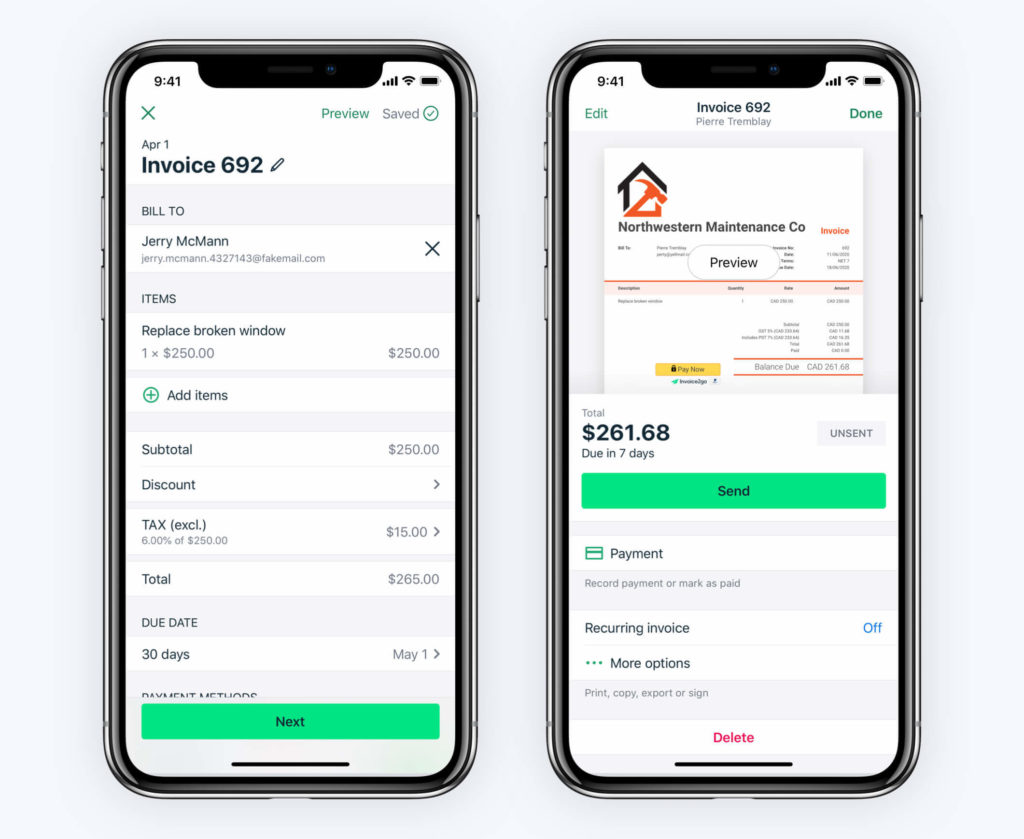 On the new preview & manage screen, you'll see:
A preview of your finished invoice (which you can tap to zoom in) 
The total value and due date
The status of the invoice (e.g. sent, opened, overdue)
Options to do things like send invoices, record payments, print, sign, delete, and set up recurring invoices.
The same intuitive workflow has also been applied to estimates, purchase orders, and credit memos.
Business insights delivered to your inbox
Staying on top of your business has always been important – but perhaps it's now more essential than ever. We've launched a monthly email report to help you more easily track your business' finances. 
Your monthly business health check includes detailed insights showing how much you've invoiced for, and how much you've been paid each month. It's easy to digest and delivered straight to your inbox at the start of each month. If it's not for you, it's easy to opt-out or to provide us with feedback via the link in the email.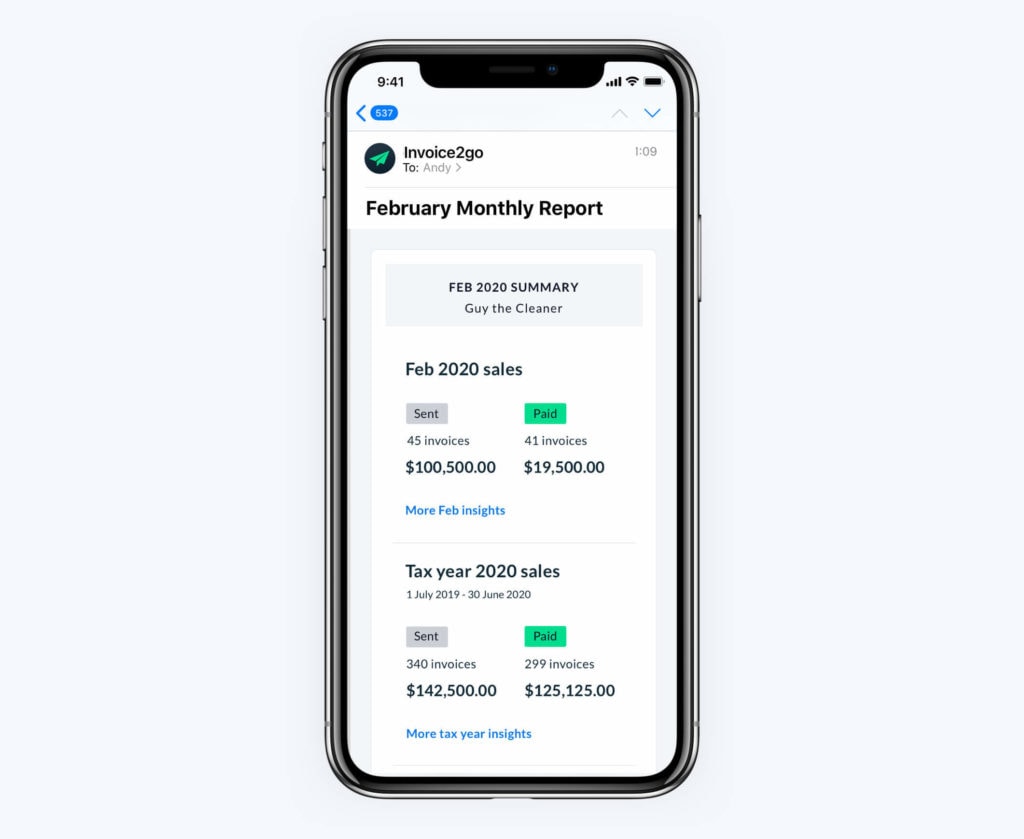 Social media communities
In March we thought it was the perfect time to kick off our Facebook groups. We created a dedicated place for our customers to connect, share, and learn with others in similar industries.
In these groups, we share a variety of useful content to help support your business. Learn valuable tips on topics like finances, hiring, business development, keeping customers happy, and others. We also host live events where you can learn more about topics like email marketing, social media for business, tax time tips, and how to get the most out of your Invoice2go app.
It's not all about hard work though. There's also plenty of giveaways, exclusive offers, and memes thrown in too.
We think you'll find these resources valuable. Come and join our communities to be part of a hard-working support crew of trades professionals.
Facebook groups: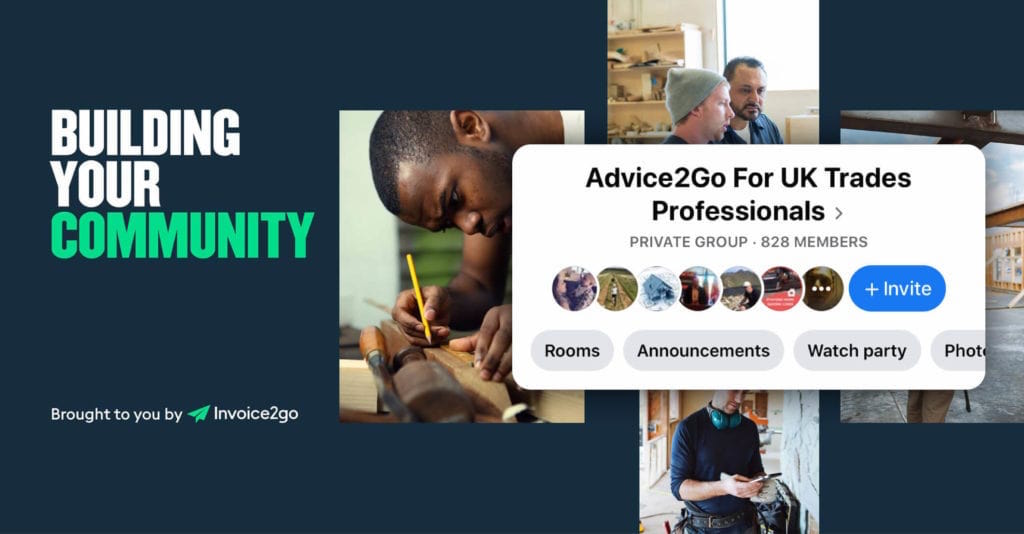 New! Making Tax Digital VAT Reporting (UK only)
We've added two new reports for our UK customers to help them meet HMRC's Making Tax Digital (MTD) for VAT requirements: 
Sales (Making Tax Digital compatible) 
Expense (Making Tax Digital compatible)
The reports contain the information required for MTD. Simply export the reports to an HMRC-compliant software for submission of your returns. 
To access the reports, go to Menu ☰ > Reports > Report list, and scroll to the bottom of the list.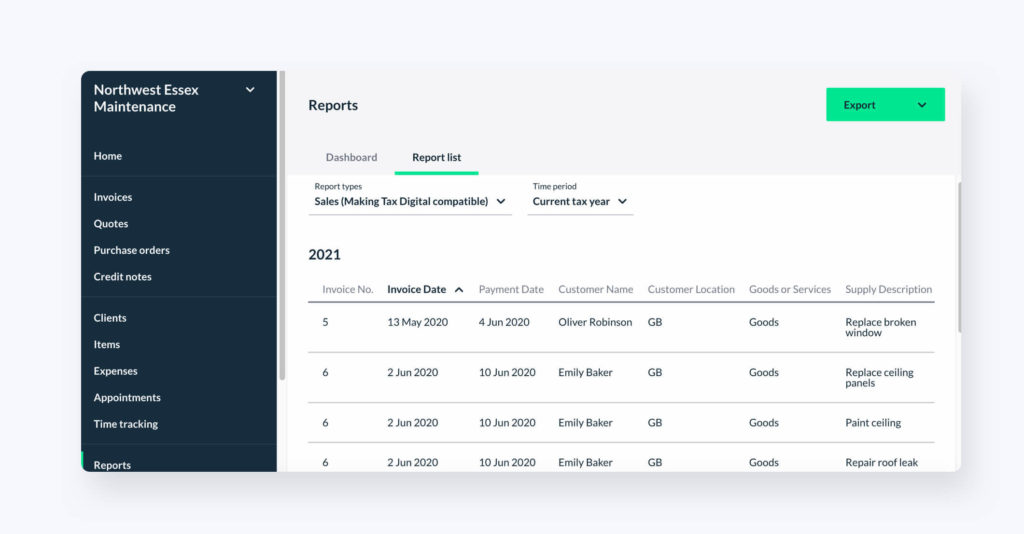 And that's just the beginning. There's lots more to come in 2020. Stay tuned!