Welcome home, Sydney: A new space for our next chapter
A lot has changed at Invoice2go, a Bill.com company from our early days as a two person band, and even more so over the last year. We've added an incredible amount of talent to our team, and swiftly outgrew the space that first welcomed us to Sydney, down from the Central Coast of Australia. Yes, we had beautiful water views, but battling over meeting rooms and sharing desks had lost its novelty to say the least.
So, as we bid farewell to our first digs in North Sydney, we say hello to a new space and a new beginning. It's only a few blocks away, but in many ways, worlds better.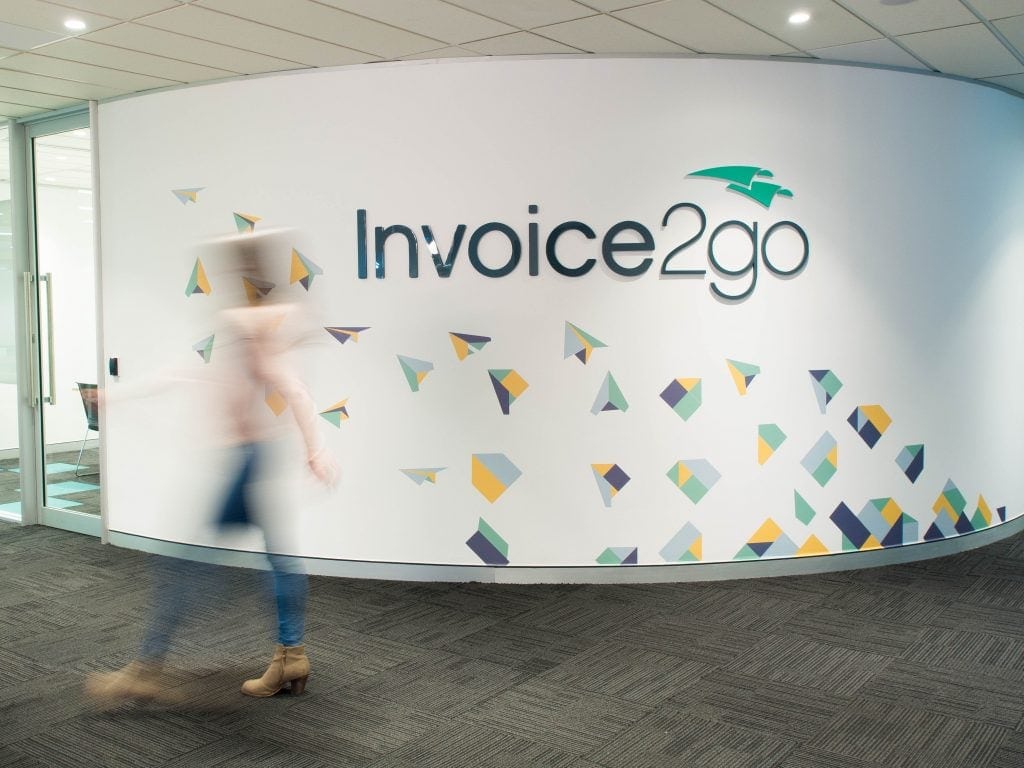 Our new home is not only big enough to hold our growing team, but it reflects who we are, celebrates where we've come from, and why we come to work every day. The space may be new, but it's one that stays true to our roots.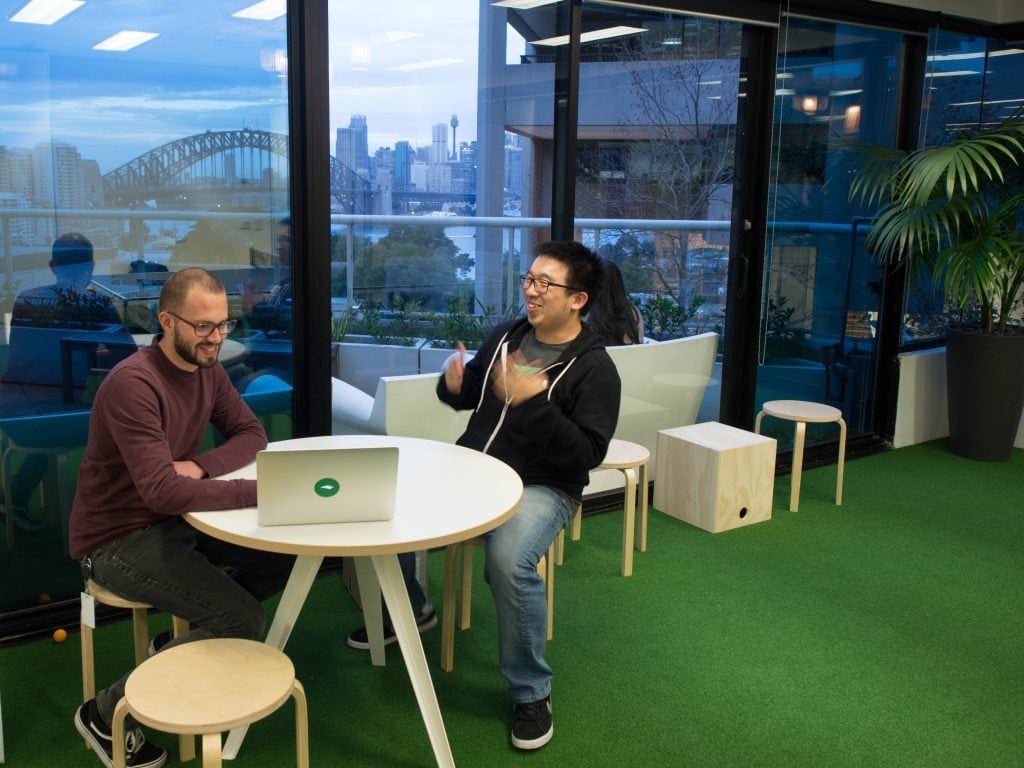 Freedom & the entrepreneurial spirit
Our new Sydney office evokes a sense of freedom and the entrepreneurial spirit that we were founded on. From the moment you walk in, you get the sense of openness and flexibility of the new space. From the natural light that floods every room to the postcard view of Sydney Harbour, or the many flexible, collaborative spaces, people are free to work wherever and however they want.
This not only inspires creativity and productivity, but it also helps us get into the mindset of our customers. Everyday, we are working on a product for other entrepreneurs who have the same mentality and want the same freedom to do something great with their talents.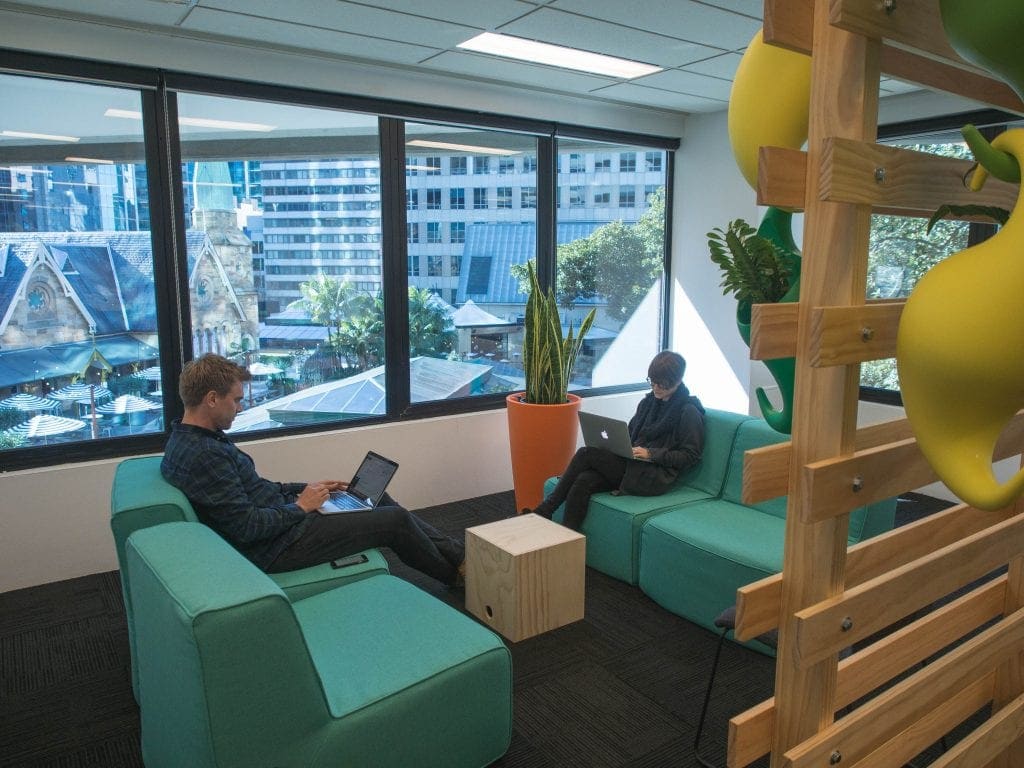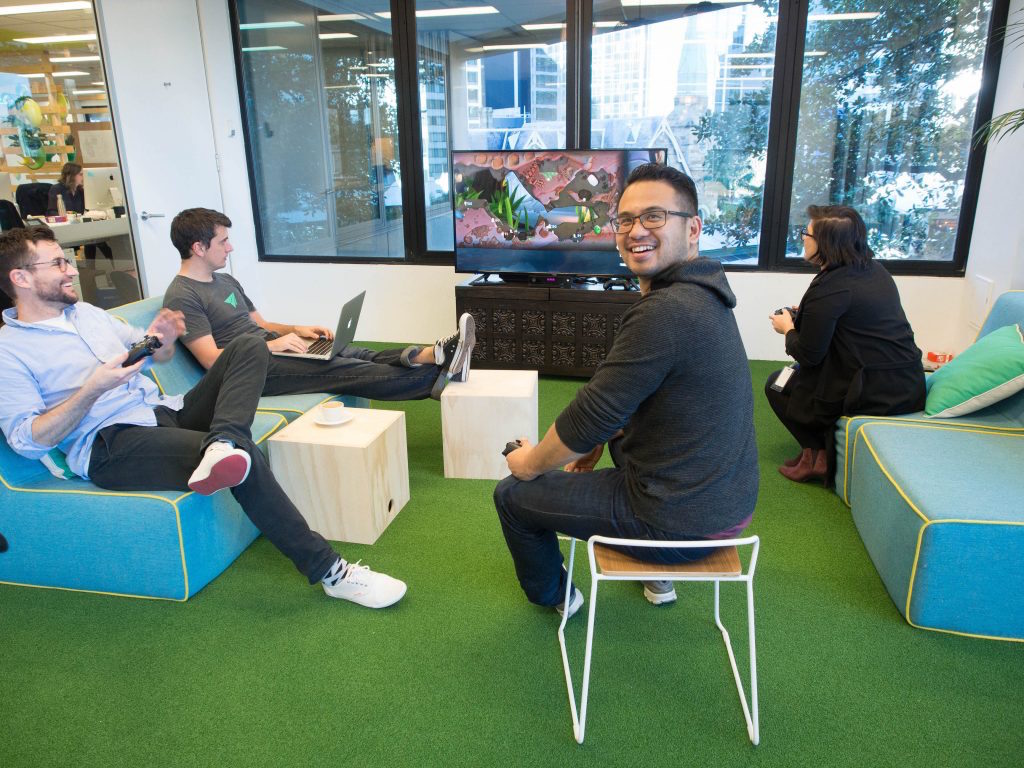 Our small business customers
One of our core values is "Always start with the user." We want to keep the needs of small business owners at the heart of everything we do. So when you step out of the elevator, you're greeted by images of our small business customers —  pastry chefs, architects, painters — doing what they do every day. We never forget the people around the world that depend on Invoice2go each and every day to do what they do best.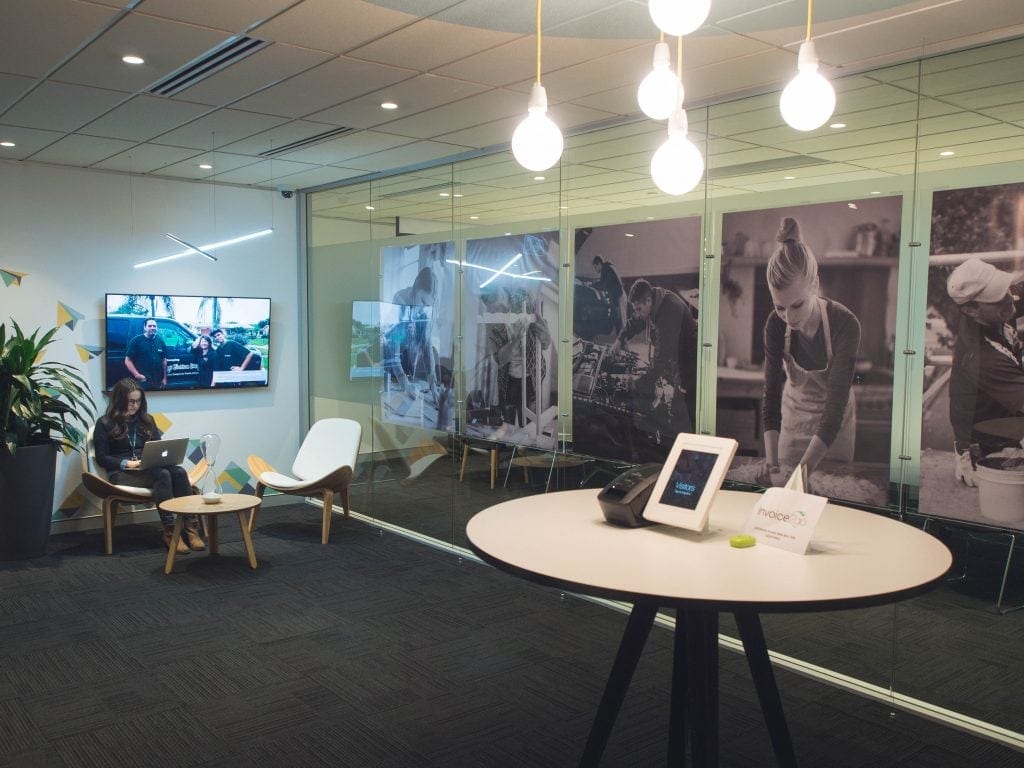 All under one roof
With offices in Redwood City, California, Jakarta and Sydney, our team members are spread across time zones and continents. It's important that we do everything we can to easily work and collaborate with each other as one team. Through Lifesize video conferencing, and constant communication through Slack, Confluence and Jira, we stay hyper connected as we work together on projects that span teams and offices.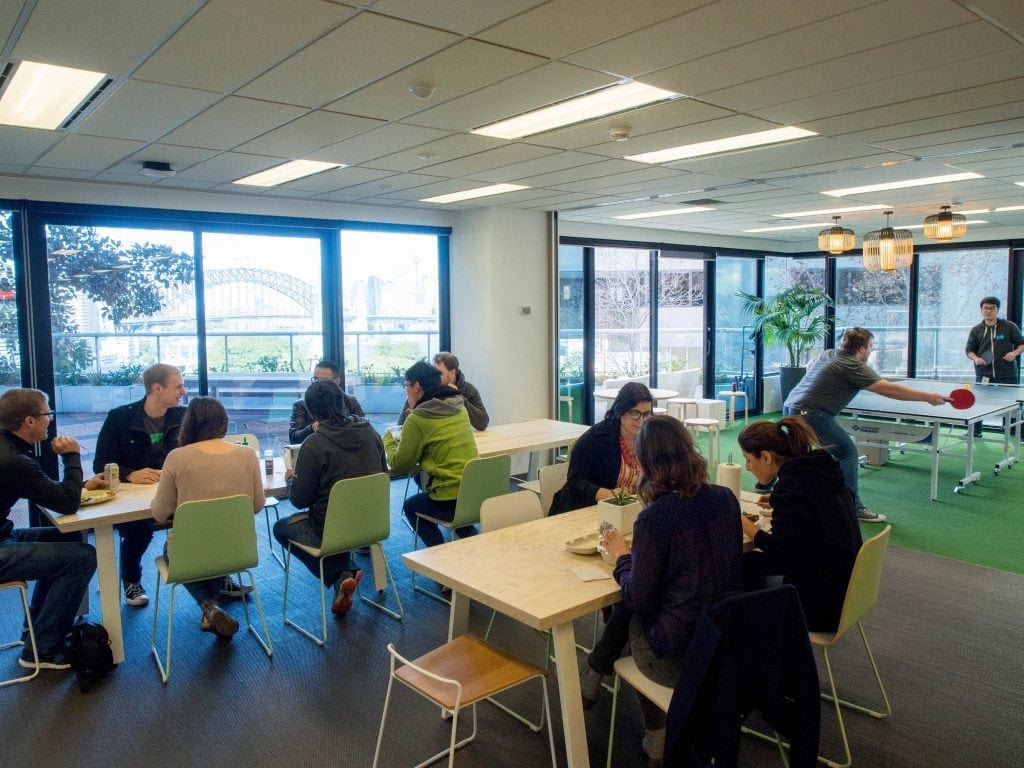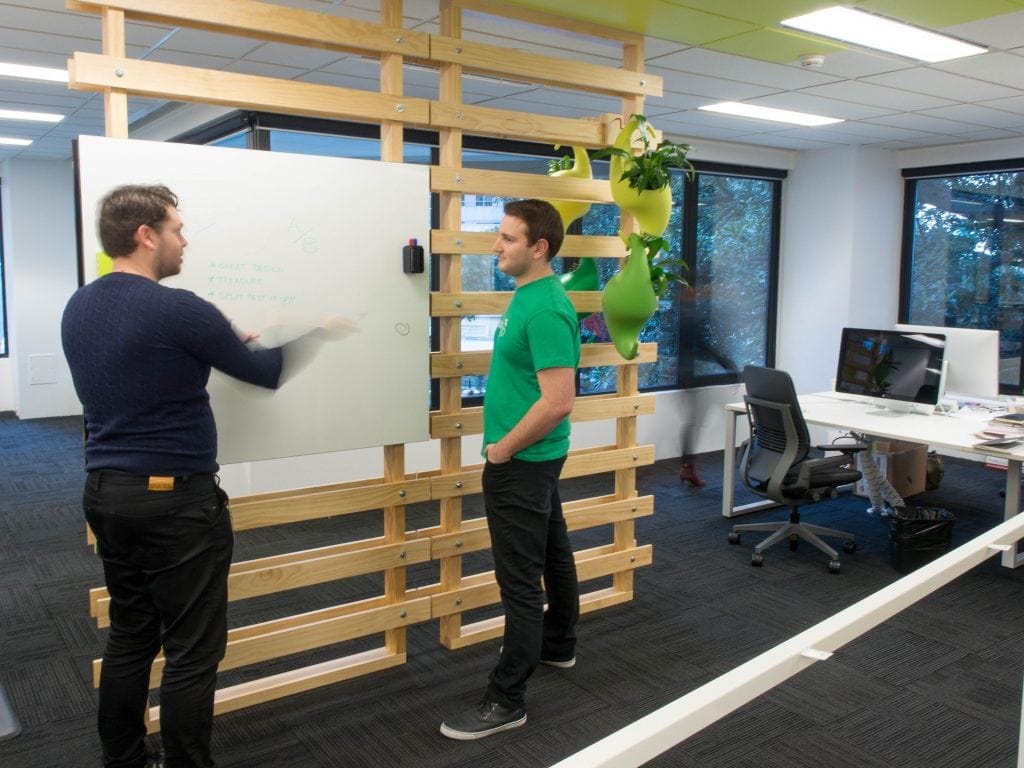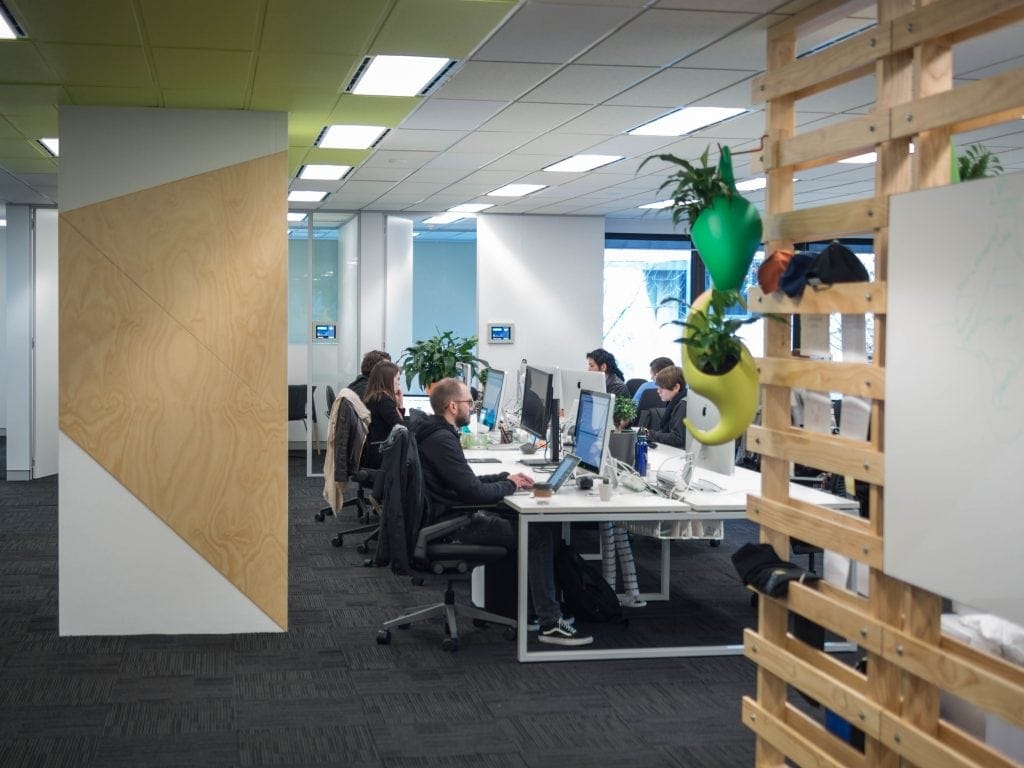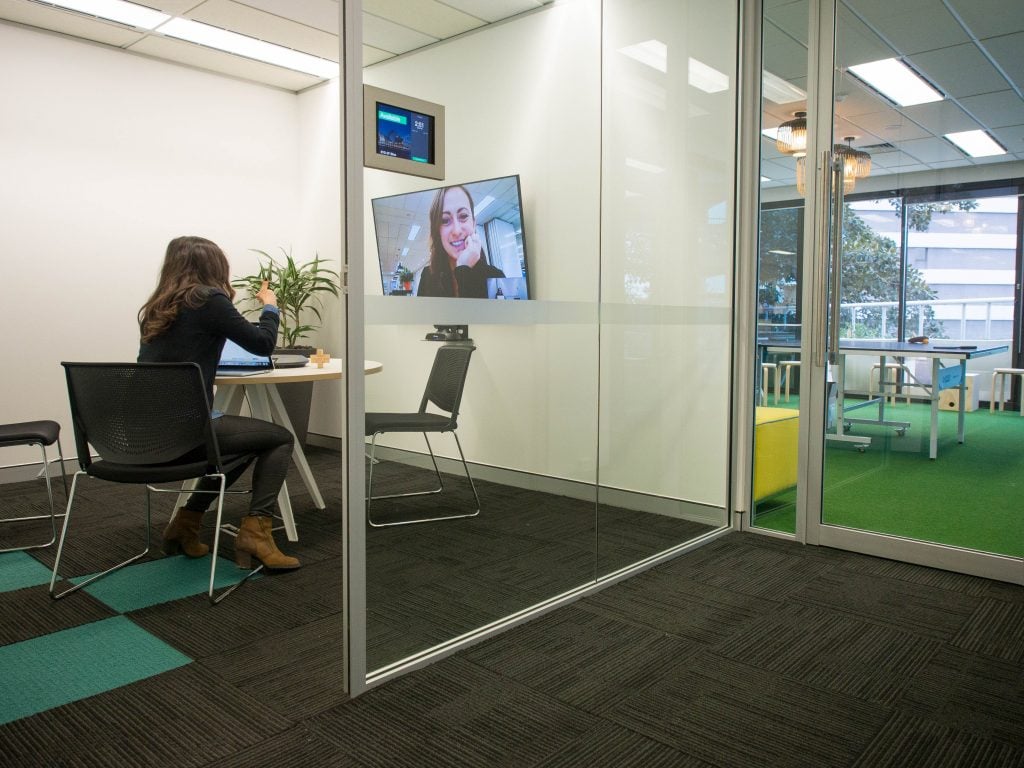 Staying true to our roots
We were born in Australia, and the investment in our new North Sydney office reflects our commitment to growing our team in Australia. We're excited to be building the team around the world, but we're also proud to have a solid footprint in Australia where it all began.
As another nod to our roots, our conference rooms are named after the local cafes we frequent in our respective offices around the world. Chris especially loved this idea because some of our best ideas have been formed over a cup of coffee.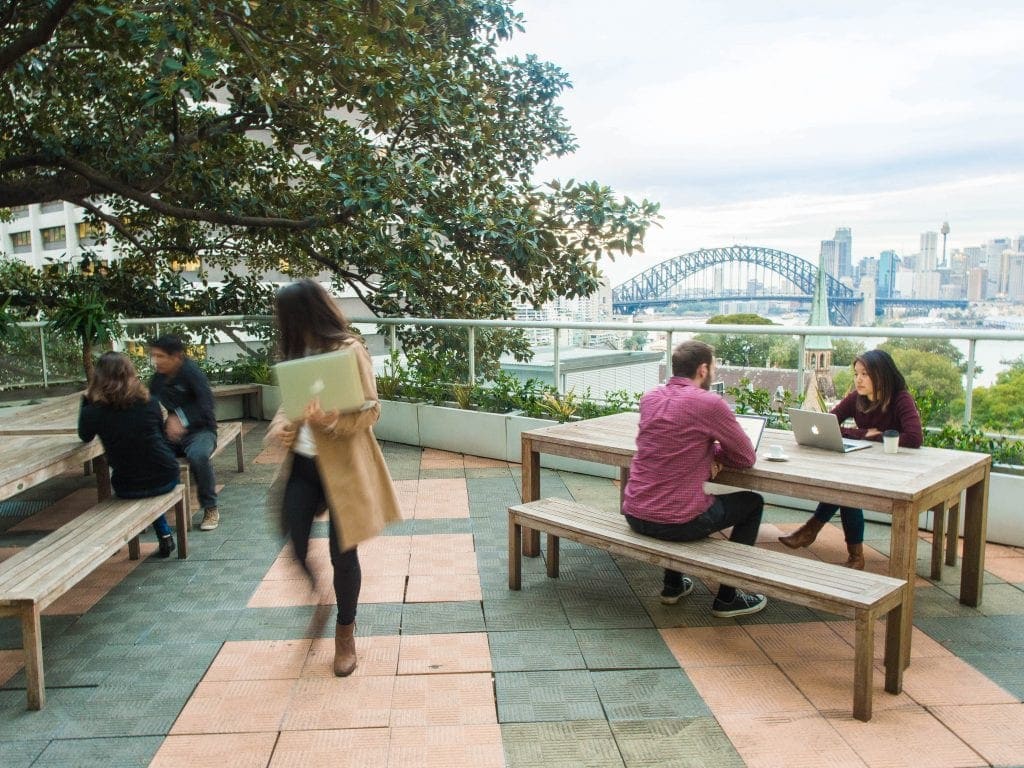 Most of all, we wanted our new space to be a home away from home. It's a place for our team to come together and to continue doing amazing work for our customers the world over. We look forward to all the new chapters we'll be writing in our new home. Thanks for taking the time to stop by!