Small Business Spirit: Armand Luisi and Scenic Isle Landscape Design Inc.
Grit – the ability to adapt and persevere in the face of obstacles – is a characteristic that defines many successful small business owners. Especially in the beginning, when funds can be scarce and the future so uncertain, the ability to push on can separate those who achieve their goals from those who end up packing up shop.

Meet long-time Invoice2go, a Bill.com company, subscriber Armand Luisi, founder of Scenic Isle Landscape Design. Born and raised on Long Island, New York, he started mowing lawns for cash as a pre-teen. Fast forward several decades and his landscaping business has become a force in his area and last year reported $2.5 million in revenue.

Scenic Isle Landscape Design does it all. From parking lot maintenance to tree services, to snow plowing and building custom fire pits and gazebos, this business has built a reputation for quality work and personalized service.

Armand's path to success hasn't come without significant challenges. However, with grit and family collaboration he's brought Scenic Isle Landscape Design to the level it's at now.

Read on to learn how Armand turned a childhood gig for pocket money into a robust family business that has established a mini-empire across Long Island.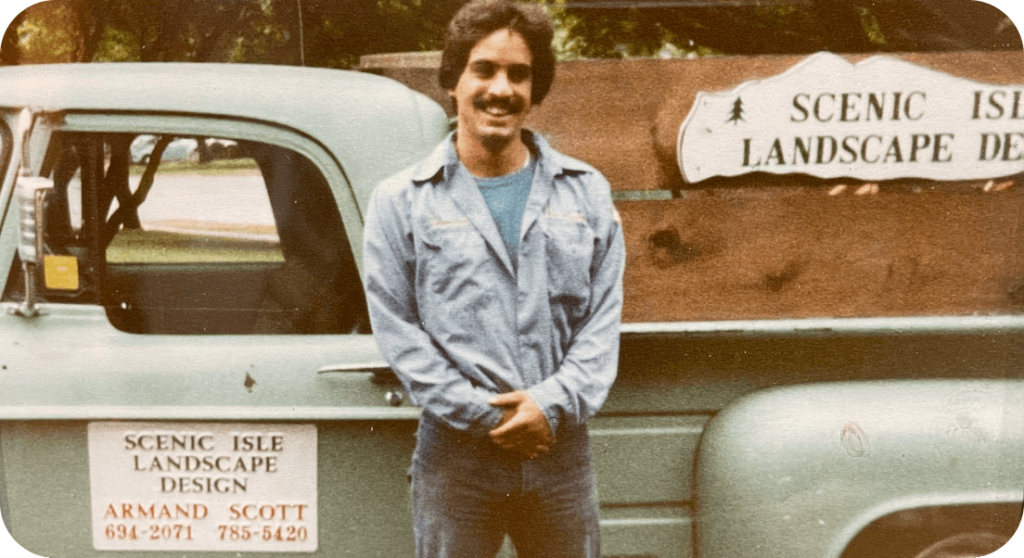 How did Scenic Isle Landscape Design get started?
I started cutting people's grass when I was 12 or 13 – and it just grew from there. At 19, I officially opened up the company, and that's been my career for over 40 years now.

I've expanded to multiple businesses because we offer so many services – and now my sons help me run them. We're so much more than a landscaping company – we've established a big profile on Long Island and last year we reached $2.5 million in revenue! 
Business has exploded since my sons became active partners. We could have brought in even more revenue, but there were more opportunities than we could take advantage of because of the current labor shortage.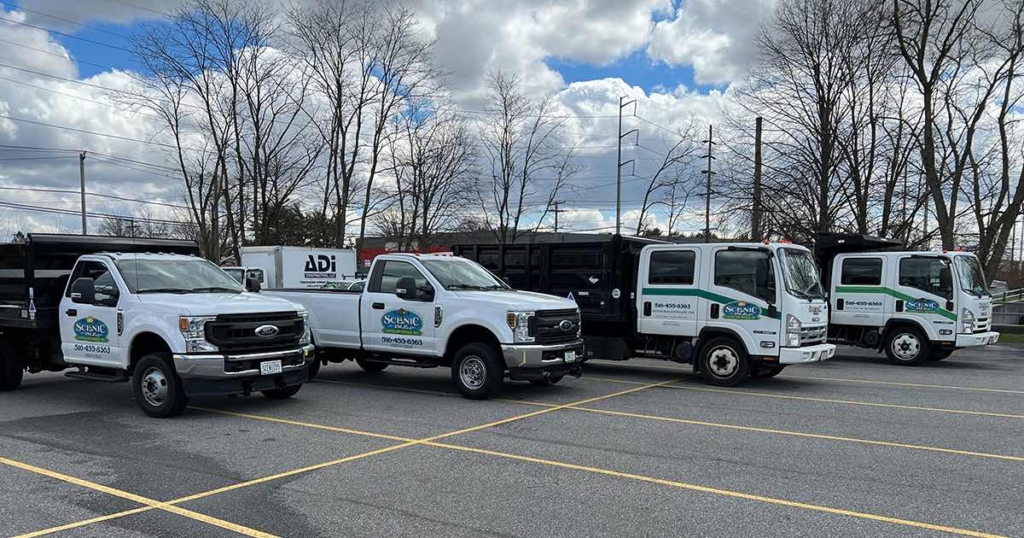 How has bringing on your sons helped you take your business to the next level?
I always felt having them come on would be a huge help. It gives me the flexibility to get out of the truck and meet with my clients on a more personal level. Once I was able to go out into the field, I was able to sell more work. That was my goal. And having my kids come aboard has given me that opportunity.
So, you credit that additional personal touch with having an enormous impact on your business?
No question about it. I have had many clients for over 25 years – and they're cream of the crop as far as clients go. A big part of the reason we've had them for many years is that we consistently maintain those relationships.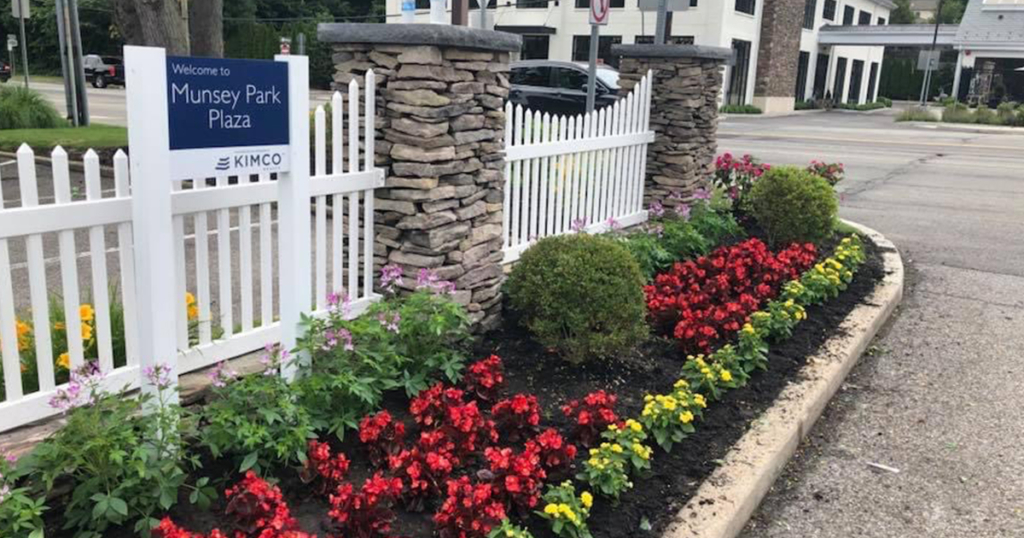 What is the key to reoccurring business and building lasting customer relationships? 
Talking – just like we are now – is a huge deal. That's number one. Always answering your phone is number two. 
It is also big to get your invoices out on time and not let them stack up. A lot of guys wait two or three months to invoice. One thing I love about Invoice2go is if I'm on a job site, I can immediately invoice right to the person's cellphone.

When I got Invoice2go, I thought it was the best thing since sliced bread. It's great to be in the 21st century and not write out invoices by hand. Up until now, I've used QuickBooks for big reoccurring jobs, but I'm starting to move some of that work to Invoice2go too.
I also like that Invoice2go is continually adding new features. I just signed up for Invoice2go Money since most of my clients are paying by ACH bank transfers now. My business has gone completely paperless. Few people are using checks these days and I want to stay up with the technology.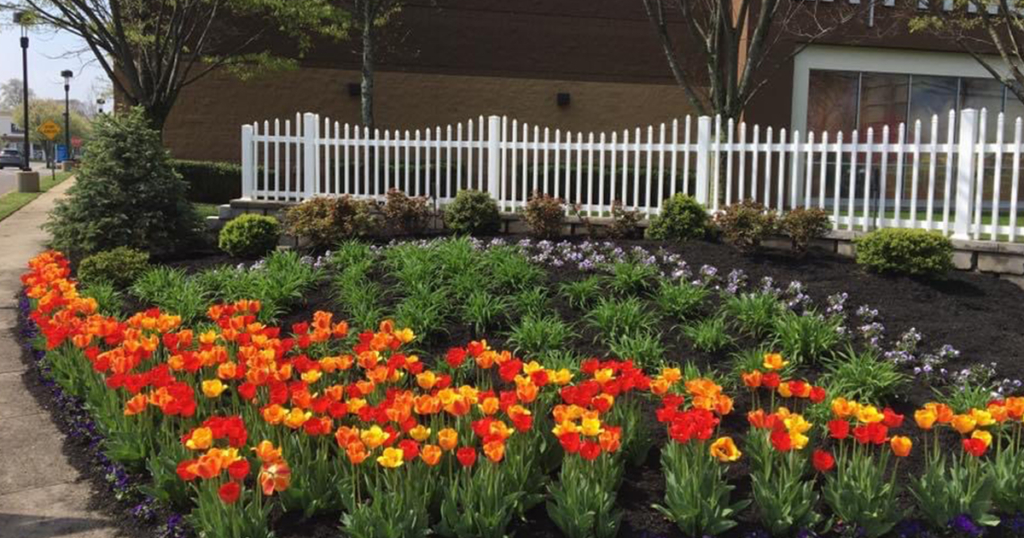 What's an early challenge your business had to overcome?
When I was young, it was hard to find funding. I always had the ideas, but I didn't have the money to put them in place. I also had a family to worry about, so I didn't want to take huge risks or grow too rapidly because I didn't want to go belly up. So, I took it slow through the 90s and the early 2000s.

Then, I got lucky and landed a couple of very large accounts. These clients kept us in the game and put me in a position where I slowly had money to buy the equipment, trucks, and get our brand name out. Now, everything I own is all branded. I strongly believe in branding – my trucks are like floating billboards.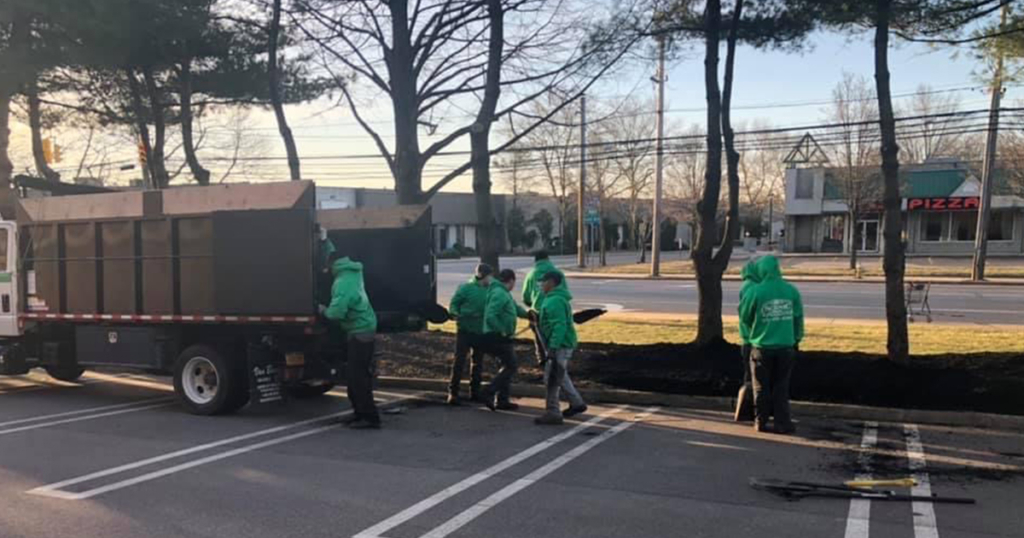 What are some ways Invoice2go has helped your business succeed?
Invoice2go projects are excellent. For example, last week, we did a job that required numerous receipts – there were probably eight or nine of them. So, as I'm picking up the items to get the job done, I just snap a picture of the receipt and put it into the file. Then, for each job, I can tell exactly what I'm making and what my profit is. I also have a backup for hardcopy receipts.
What's the best advice for someone just starting a landscaping or home services business?
Being consistent is essential. I developed the company by never cutting corners. I provided the same service – week after week – even if I sometimes lost money on a job because I underestimated the time or cost. Your service has to be above and beyond everybody else's – there are so many people out there doing the same type of work.

Diversification has also been crucial for my success. For example, say you're a landscaper that only cuts grass. If business gets slow, what do you do? Over time I built a company with about 20 - 30 revenue sources. We do power washing, tree work, building maintenance, snow plowing, flowers, and more. There's a long list on my website. We do so many different things because if one is slow, something else will be busy.

We also always have at least one of our businesses in operation 24 hours a day. We have a parking lot maintenance business that services about 30 clients a night, so my business never sleeps.

Finally, you have to have great relationships with customers and subcontractors. I also only work with competent subcontractors that I trust.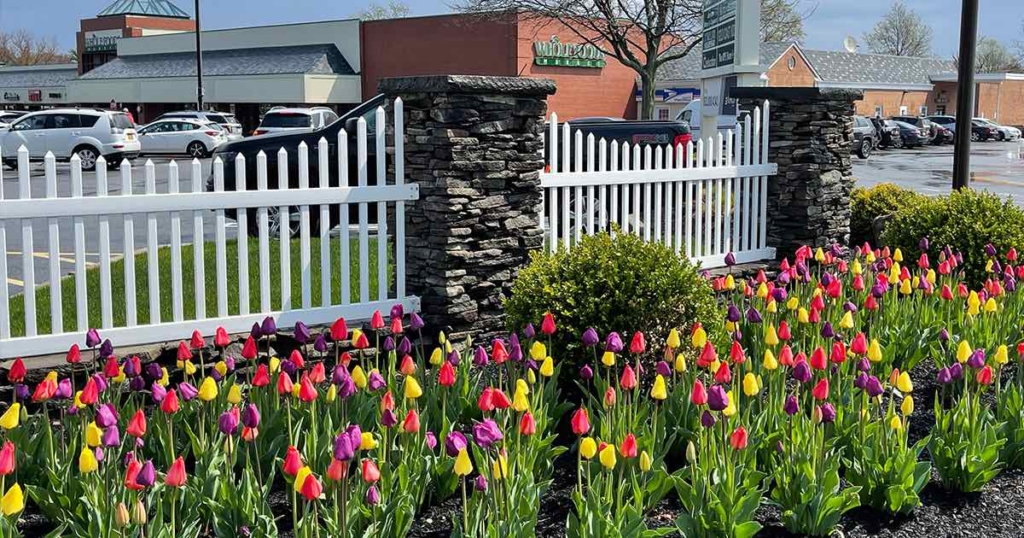 What are your hopes for Scenic Isle Landscape Design in 2022 and beyond?
I'm proud of what I've accomplished over the past 40 years. In 2022, I'm establishing an all-green commercial company and want to lead our industry into the green space. My green-minded client base has welcomed this news. There's a growing demand for green services and we're currently updating all our landscape equipment to battery technology. I still think we are a few years out from the full implementation of all machines. We here at Scenic Isle are investing in our grandchildren's future.

It's our mission at Invoice2go to empower small business owners. We're thrilled to support Armand and Scenic Isle Landscape Design and hope to continue helping his family business meet its goals for years to come.

Have a business and want to share your story? Join our Go Getter community to connect with business owners and get more tips and inspiration to help you on your path to success.