Small business stories: How Adrian achieved success with property management
At 16, Adrian Munford knew he wanted to be his own boss. Like a rapidly growing number of Americans, he desired to harness his skills, put himself first, and experience the freedom he deserved.
Still, transforming the self-employed dream into reality is rarely an easy path.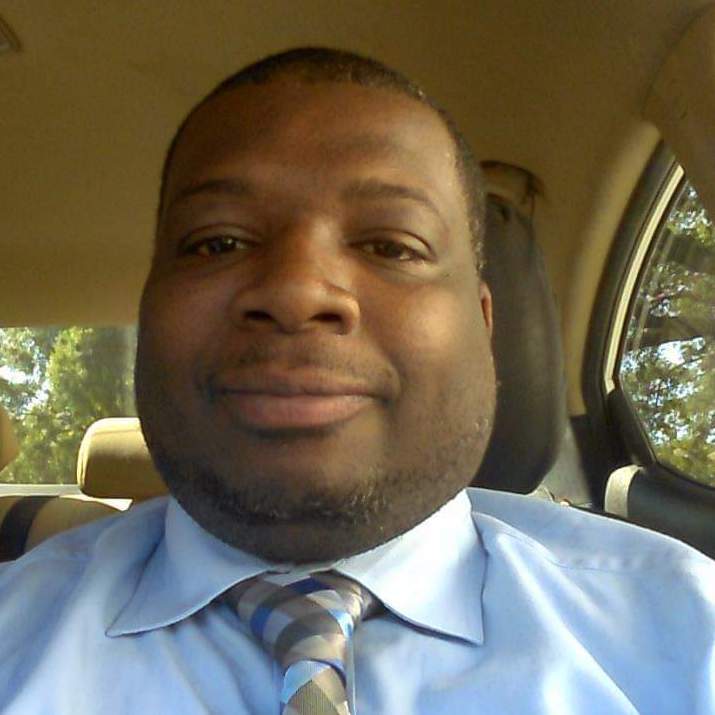 First, you have to overcome mental roadblocks and tackle doubts like, "Isn't it risky?" "What if I fail?" What if you have to crawl back to my boss?"
Then, you have to step into the unknown. While working for a boss may be a drag, a consistent paycheck provides a sense of stability that many find difficult to give up. Couple this with new administrative responsibilities like managing taxes, tracking payments, logging expenses –– it's easy to understand why so many people get intimidated.
Still, while mental and bureaucratic hurdles can feel daunting, starting your own business has enormous benefits. For example, while the average annual raise in the U.S. is just 3%, your potential to grow your business can be vastly greater year after year. 
Also, according to federal self-employment stats, almost 27 million Americans will leave their full-time jobs from 2017-2020. By the end of this year, it's expected that 33% of Americans will be self-employed. You're not alone. 
At Invoice2go, a Bill.com company, we celebrate the millions of independent professionals putting in the work to achieve their goals. We strive to empower you by taking administrative frustrations off your plate and inspire you with anecdotes from business owners like you.
This is Adrian Mumford's story. Learn how this long-time Invoice2go subscriber and owner of A&D Property Management overcame self-doubt, persevered to grow a successful business, and became a positive force in his community.
The road to a top-notch property maintenance business
 "I never wanted to ask myself, 'What if?'"
Adrian began his journey into the world of self-employment by enrolling in Job Corps. There, he earned trade certifications both in electrical work and the culinary arts. The latter landed him a cook supervisor position at the University of South Florida. 
While Adrian enjoyed working at the university, he quickly developed a strong desire for something more. "I always knew I wanted to be my own boss," he reflected. "I had an electrical skill that I knew could become a viable business and I never wanted to ask myself, 'What if?'" 
In 2004, Adrian gathered up his courage said farewell to his colleagues at the university. Immediately after: he established A&D Property Management, which eventually became the go-to property maintenance company in Tampa, Florida.
Starting out, Adrian enthusiastically dove into his new work –– but he was also cautious. He knew he had plenty of challenges ahead. Still, his internal drive and the support of his family provided him the self-assurance he needed to push forward.
Also, he was lucky to have built a broad skill-set and could offer services beyond electrical work. He expanded his offerings to include other property maintenance services like home repairs, landscaping, and remodeling. 
Network and get the word out in your community
"I didn't fully understand how to advertise and get our name out there. . ."
Now that Adrien had set up his business and decided on the services he wanted to provide, he needed to keep clients coming. 
"My biggest concern was staying busy, which is always scary when you first start any type of business," explained Adrian. "One week, you'll be busy –– and the next week, you're not. That wasn't an option for me because I had a family. I had to be consistent."
Even though he was skilled at his trade, he wasn't sure how to raise awareness about his company. He shared, "I didn't fully understand how to advertise and get our name out there, especially because I was just getting my business off the ground."
Fortunately, Adrien was an active member of his community, and in-person networking came with ease. He explained: "I had a few friends and members of my church that needed help on bigger projects around the house. So, I offered my services, and word-of-mouth took it from there."
Before long, Adrian's business was getting more and more calls. Because of his excellent work and closeness to his community, he eventually could exhale with some relief. At this point knew there was no looking back.
Build a winning team and protect your reputation
"At the end of the day, your business is your name."
Adrian says a high percentage of his business comes from referrals and repeat customers. He credits this to adding the right people to his team.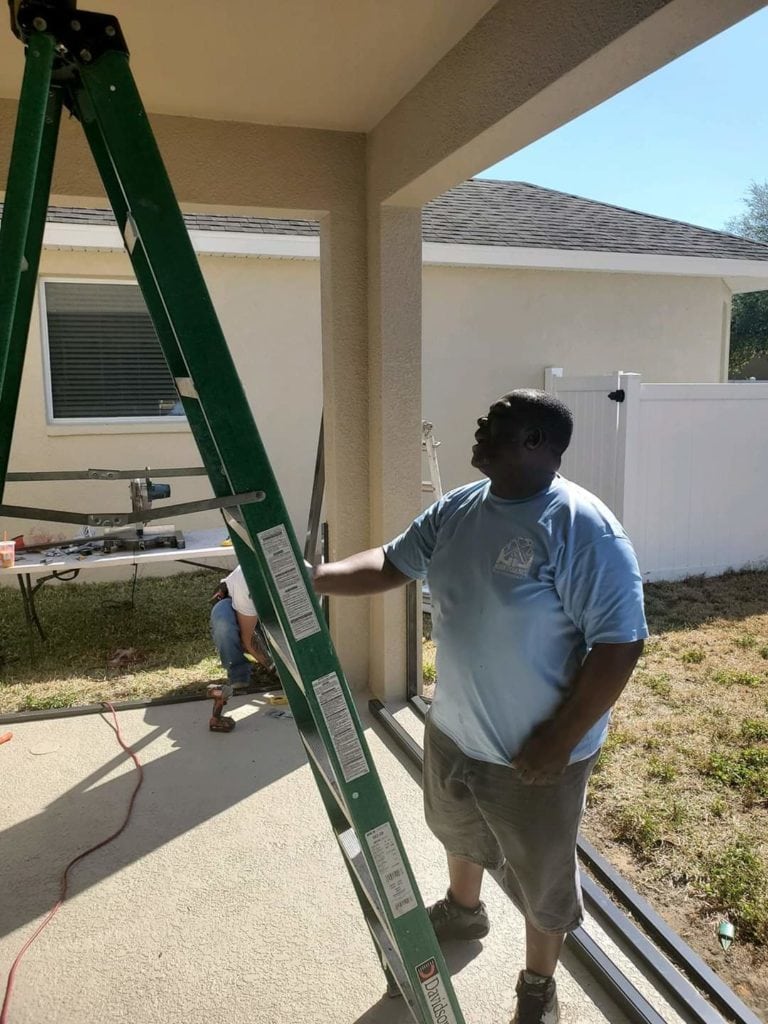 "I'm very particular about the people I add to my team because, at the end of the day, your business is your name," explained Adrian. "If you get the wrong people to work for you, customers have a preconceived notion that that's how you as a business owner approach work."
So how does he make sure he's hiring the right people? He visits every job site each day to ensure accountability. It may be a lot of gas mileage, but Adrian says it's worth it. With his business's reputation always on the line, he's careful to look for people who value integrity and work ethic in the same way he does.
Always learn, grow, and strive to improve
"I will be the first to admit that when I first started, I didn't fully understand how to operate a business."
Adrian acknowledges running a business is a continual process of trial and error. "I will be the first to admit that when I first started, I didn't fully understand how to operate a business," he laughed. "Early on, I was stopped on a job by code enforcement about something I overlooked because I just wanted to get to work. It taught me a valuable lesson to make sure you're in order."
It also took some trial and error to find software to support the administrative side of Adrien's work. He shared his appreciation of how Invoice2go has helped him get paid faster. "I was using a different app before," he explained. "It worked, but when I was introduced to Invoice2go, my experience was a lot better.
He went on to say, "I love that I can easily convert an estimate directly into an invoice without needing to re-enter information like the date, client, and amount. I was also excited to find out that you can make an invoice into a contract — and I am looking forward to trying this new feature out.
Live life on your terms
"While it gets hard at times, we fight through it because –– at the end of the day –– we get to live our dream."
A&D Property Management is now a one-stop shop for residential and commercial property maintenance. if you visit their Facebook page, you'll see they've grown to provide an enormous range of services. "No job too big or too small… We do everything from A-Z."
Through continued commitment to meeting his customers' expectations and budget, Adrian established a golden reputation with his community. His company is now well-known and well-respected.
When asked if he could go back in time, would he start his business again? Adrian answers that there's absolutely no question. He is proud of his work and glad he made the leap to go out on his own.
In his words: "This job is a dream come true. While it gets hard at times, we fight through it because –– at the end of the day –– we get to live our dream."
We commend Arian on his continued efforts and look forward to watching his company continue to grow. It's clear his connection with his community and dedication to excellence have paid off and have customers coming back year after year.