Tackling tax time with Invoice2go, a Bill.com company
Spring is here. It's time to dust off the lawnmower, roll out the barbecue, and for businesses in industries like HVAC, roofing, solar, and gardening, the jobs start pouring in. 
All good news right? Well, almost. Spring is also tax season, often the most stressful time of year for anyone who's self-employed or runs a small business.
But with the right tools, tax season doesn't have to be stressful. 
Here are some ways Invoice2go, a Bill.com company, can help you stay organized as you go, so when tax time comes you're prepared and ahead of the game. We also have more tips to help you discover all the tax deductions your business may be eligible for.
Your Business Reports at your Fingertips
Gathering your information is half the battle when it comes to tax time, and Invoice2go makes it easy by bringing all your business reports together in one place.
Easily view past invoices by month, quarter, or year, and see which have been paid and which are still outstanding. With just a few taps, you can print your sales, payment history, and expense reports, or send them straight to your accountant via email.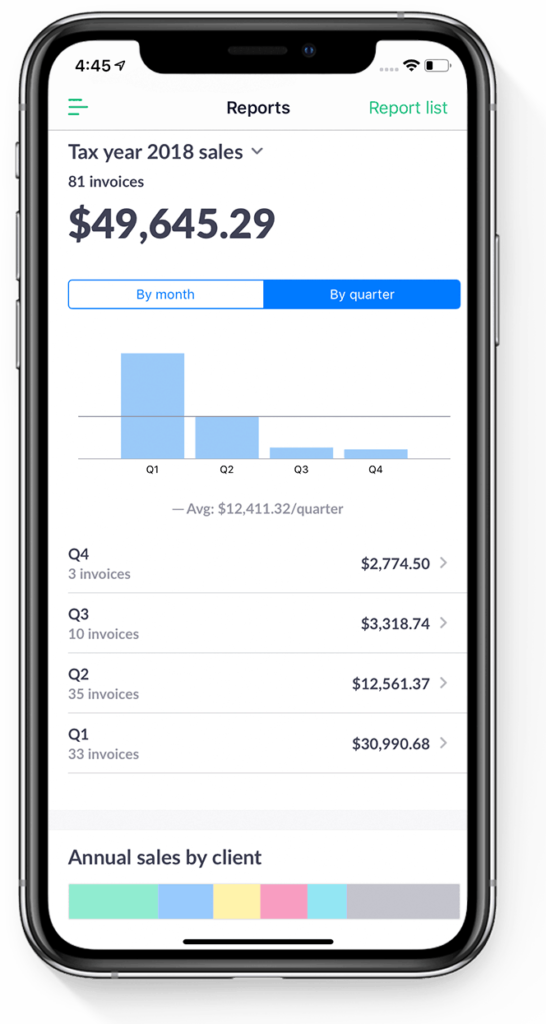 Capture Expenses as you Go
It's never been easier to capture and organize business expenses the moment you spend. Using Invoice2go you can snap a photo of each receipt while you're out and about, and save it on the spot along with important expense details (available on all Standard, Advanced, and Unlimited plans). You can log and organize expenses by category, vendor, month and year, and easily export all your details into one PDF or CSV report along with the images. Just export and print or email straight over to your accountant.
If you're not using Invoice2go to capture expenses already, get in the habit now so you're not digging around boxes of receipts come this time next year.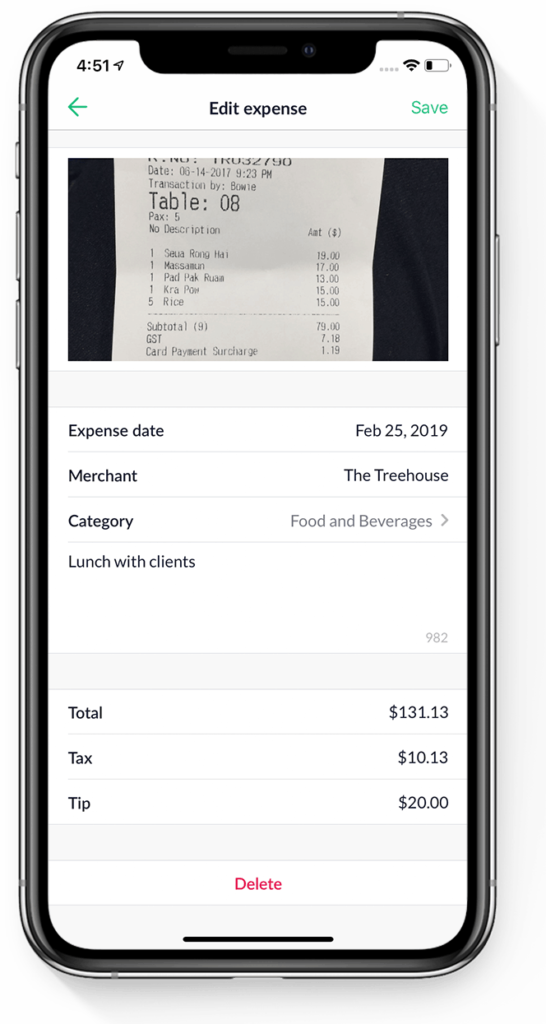 Whether you're preparing your taxes yourself or getting help from an accountant, having everything in one easy place makes your job a whole lot easier. And by taking advantage of these simple features to stay organized as you work throughout the year, you'll cut out a lot of the stress and headaches that come with tax time.
Simple Exporting
Invoice2go has a great tool for exporting invoices, estimates, purchase orders, credit memos, receipts, time entries, products, and client lists. Go to Menu | Reports and select the report type and time period. The report data can be exported into both CSV and PDF formats so you can continue working on it in Microsoft Excel or Google Sheets, or you can send it off to your accountant.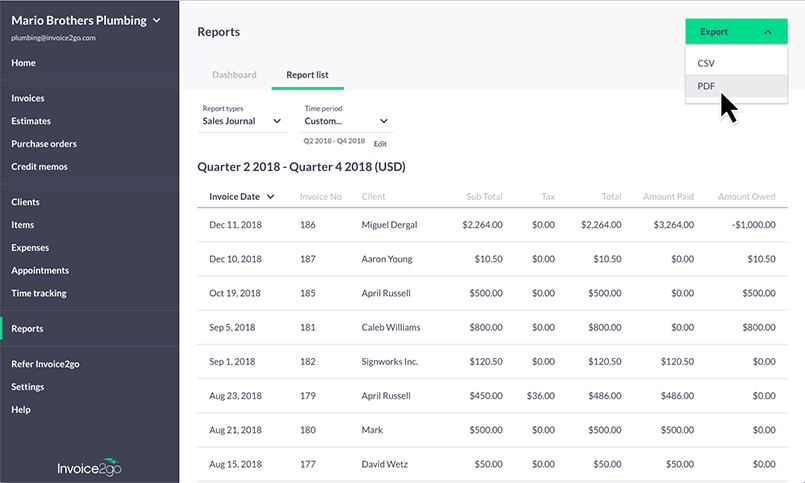 Seamless Integration with Xero
For business owners who use Xero accounting software and Invoice2go together, we've made it faster and easier for you and your accountant to manage your books. When you connect Xero to Invoice2go, your invoices, client details, and tax information sync automatically with Xero and saves you time reconciling your invoices.