Welcome to the new Invoice2go overview and navigation
We're thrilled to bring you the new Invoice2go, a Bill.com company, home screen navigation experience. This exciting update will enable you to instantly access your most important business information to help you close more sales and make well-informed decisions more easily.
Starting today, we're rolling out this new home screen navigation experience. If you use Invoice2go on mobile, be sure to update to the latest app version so you can access the latest changes as soon as they appear.
Using mobile? Update Invoice2go now to see the changes. Read on for more details.
We've revamped the home screen and transformed your reports into summarised insights available right on the home screen. You'll still see your pending estimates, paid and overdue invoices, as well as your current tax year sales.
Close more sales by tracking open opportunities
60% of customers say no 4 times before they say yes. Therefore, building an effective follow-up system is one of the best ways to boost sales. Now, pending quotes are instantly visible as soon as you open Invoice2go, so you can more easily track and follow up with your customers.
Less searching, more invoicing. It's now even easier to navigate Invoice2go
We've optimized the menu to make it easier and faster to access the tools you need on the go. The mobile app menu is now at the bottom of the screen, allowing quicker access to the most popular features, like your client list, invoices, and estimates. Across platforms, your account settings are now easily managed via the profile icon.
Save time by using summarised report insights to make critical business decisions
We've brought to the home screen the critical information you need to make decisions in your business. Monitor unpaid invoices and track your sales YTD – as soon as you open the app.
The specifics: What's changed?
Tap the "+" sign on mobile to start invoicing.
We've moved your accounts settings to the top right corner under your profile icon.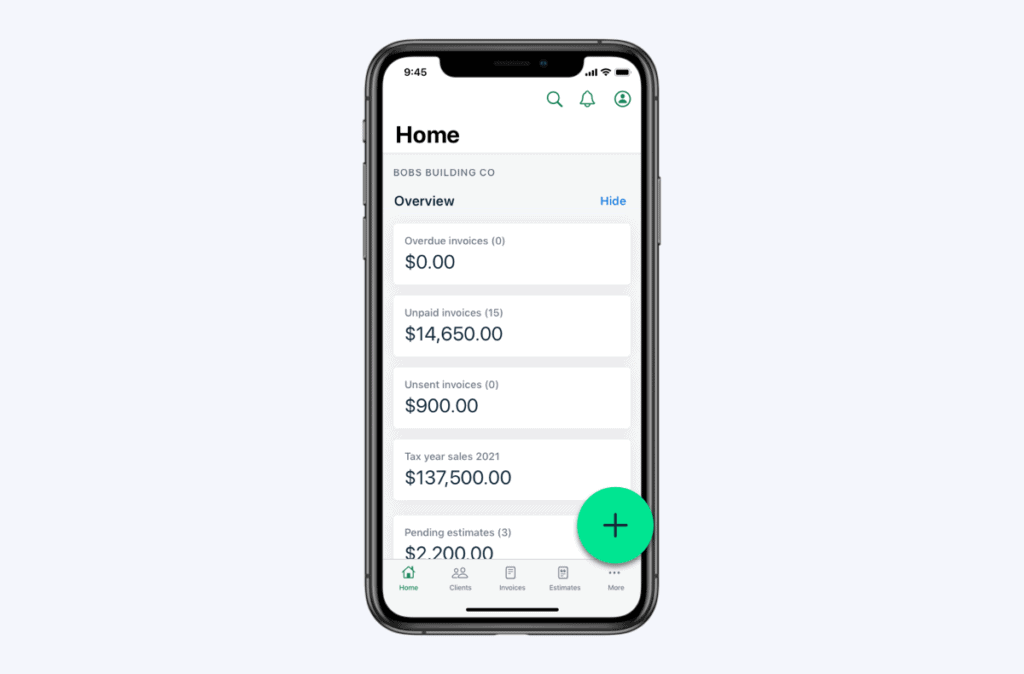 We've moved the menu on mobile. You can now find all the features at the bottom of the screen. We've added icons to help you find them faster. Just select 'more' to expand the tool list.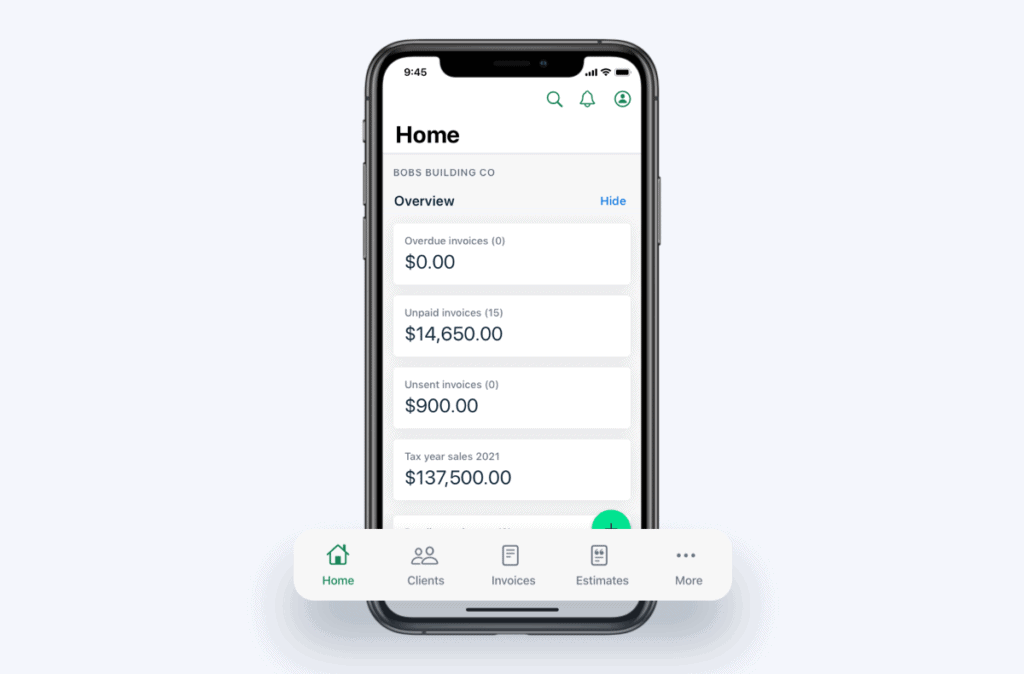 We've added an Overview section where you can see your critical business information summarised right when you open the app. Limited account users won't see this data, so primary account holders will need to switch them to standard users for them to access it.