Introduction to small business tools
9 minutes
Managing your small business can be overwhelming. But with the right small business tools on your side, you'll have an easier time juggling your responsibilities and managing your projects. Today's small business owners can use many tools and resources. This guide will introduce you to some of the best small business tools — organized by category.
Project management
Many small businesses are project-based, so you'll need a helpful project management tool to stay organized. But because there's no one-size-fits-all approach to your projects, you'll need to select the project management tool that fits your unique business needs. Some of the common features of project management software include:
To-do lists
One of the most basic small business tools you can use is a simple to-do list. A digital to-do list allows you and your team to check off completed tasks, and the software will usually record the date that each task was completed.
Time tracking
While there are plenty of stand-alone time-tracking apps and other tools, it's helpful to have a time tracker built into your project management software. This way, you can track the number of billable hours that went into each task.
Team collaboration
For team projects, you'll want a tool that allows you and your team to communicate and see the progress towards your project's completion.
Kanban boards & Gantt charts
Kanban boards and Gantt charts are visual ways of representing your project's completion. These tools can help you stay organized throughout your project cycle.
Time tracking 
Keeping track of your time is important for any small business owner, but if you're in a service-based field, it's essential. A time-tracking app can record your billable hours, which is vital for freelancers and contract-based work.
Accountability
A time-tracking app is more than just a glorified stopwatch. It can also keep you accountable. Some time trackers will actually stop if they detect that you're not working (e.g., when your computer sits idle).
Team management
Even if you're not a freelancer or project-based business, a time tracker can still be a great tool for keeping track of your employees and their billable hours. This tracking also allows you to gauge the amount of time it takes to work on a given project, which may help with future estimations.
Estimating tools
General contractors and project-based freelancers often have to produce fast, accurate estimates to win bids from their customers. Estimating software is a form of project management software designed to predict the time and costs of a particular project.
Estimating software can offer features that include:
Bidding/bid management
Bidding software allows you to create project bids and proposals, while bid management tools allow you to review past bids and project data. These features are often built into a broader platform of project estimation, though they can also be stand-alone tools.
Takeoff software
Takeoff software is designed to pull data from digital blueprints and spec sheets, which is then used to create final cost estimates.
Estimating tools
Estimating software usually includes a variety of digital tools, including summary templates, regional databases of material costs, and preloaded formulas for making fast calculations.
Scheduling/time management
Many project estimation platforms also contain functionality for managing your employees, which can help you keep track of billable hours and project completion.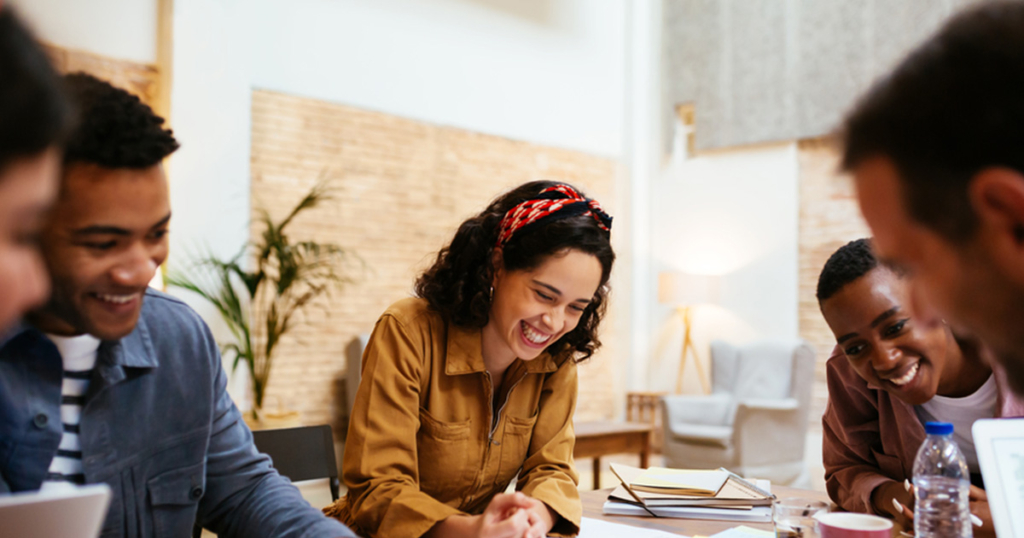 Business organization and productivity tools
Business organization software provides a comprehensive set of tools for small businesses, helping with everything from scheduling to productivity to project management. Here are just some of the tools that small businesses have come to rely on:
Scheduling
Having a shared calendar can help keep pace with a hectic schedule and can also be a helpful tool when coordinating team members and different departments within your business. Google Calendar has long been regarded as one of the best free business tools available, though other advanced productivity software offers a more robust range of features.
Productivity
For most small businesses, project management and productivity software go hand in hand. Task management software, in particular, isn't focused on any one project but can be used to monitor and coordinate your entire company workflow. Administrators can assign tasks and set deadlines, allowing employees to work at their own pace yet still adhere to deadlines.
Communication
Team collaboration has become increasingly important now that more businesses rely on remote teams to get the job done. Free tools like Slack and other communication apps ensure that employees stay in touch with other team members, as do file sharing capabilities through services like Google Docs/Google Drive.
Other tools allow your team to conduct online meetings using video calls, keeping everyone on the same page.
Invoicing software
One of the most essential business tools is your invoicing software. For many small businesses, invoices are the primary means of billing clients and getting paid. The best invoicing platforms offer the following features:
Create and send custom invoices
An invoicing platform allows you to create customized invoices that reflect your small business. Invoice2go offers several templates you can download free of charge, though the full version provides advanced features to help you send invoices electronically and get paid faster.
Get paid electronically
The best invoicing platforms allow you to receive payment in addition to sending invoices. Offering electronic forms of payment ensures that your clients pay on time and can help you get paid faster than you would if waiting for a check in the mail.
Send automated reminders
Unpaid and outstanding invoices can put a severe dent in your available cash flow. To avoid this, invoicing software can send automated payment reminders to gently prompt your clients to pay their invoices, saving you the time and headache of following up with late payments.
Marketing tools
Some of the most essential small business tools are those used for managing your marketing campaigns. Most small businesses thrive when they rely on a robust marketing strategy, including (but not limited to) the following:
Email marketing
An email marketing strategy lets you connect directly with your core customer base. The best email marketing tools feature integrations to help you build a mailing list through your business website.
MailChimp and Constant Contact offer free plans that allow you to design and send customized emails, though you can also use one of their pre-formatted templates. Unfortunately, these free versions are limited in terms of the number of emails you can send and the size of your list.
Social media marketing
Managing your social media accounts can feel like a full-time job unto itself. But many social media marketing tools are available to help. Hootsuite and Buffer allow you to create a free account, and you can use these free plans to schedule your social media posts and automate your content.
Analytics tools
Sometimes, the best marketing plans are the ones you learn from. But you can't always expect to get insightful data from free business tools alone.
Services like Hootsuite and Buffer also offer premium features that help you evaluate the success of your social media strategy. Google Analytics can similarly be used to identify trends and patterns in your web traffic, which can help you analyze the success of your marketing strategy.
Accounting software
No small business can thrive without a comprehensive set of financial tools. Accounting software helps you keep track of your income and expenses and can make it easier to plan for tax season. The best accounting business tools will offer features such as:
Custom reports
Most successful entrepreneurs stay on top of their business processes at all times. The best accounting software will allow you to generate reports at scheduled intervals and create reports on-the-fly to provide real-time analytics. This data can then be used to generate your financial statements and make it easier to guide an ongoing business plan.
Inventory management
Some small business software offers features that can monitor your inventory. QuickBooks Online, for example, offers this basic functionality, which can help you keep track of the merchandise for your online store or monitor supplies and equipment for your service-based business.
Payroll/hiring
Before the rise of software, small business owners were forced to rely on a dedicated human resources department to manage their employees and oversee the hiring process. Today, small businesses can streamline this process using the right business tools.
Payroll software can help you with such complex tasks as:
Time tracking
When your employees are paid an hourly wage, you'll need a system to track how much they work. If you're using a free tool to keep track of your workers' hours, you'll need to ensure that it will integrate into a larger payroll software system.
Direct deposit
Your payroll software needs to be able to deposit money into each employee's bank account, saving you the burden of printing and mailing checks.
Tax management
Most payroll systems have built-in tax preparation systems that keep you updated on tax rates and streamline the filing process. They can also automate the generation of W-2s, which makes this one of the most important tools for small businesses today.
Customer relationship management software
Customer relationship management (CRM) software is a broad platform that performs various customer-focused functions. While you're unlikely to find a platform that offers a free plan, most CRM platforms offer a range of features in addition to their excellent customer support. Here are just a few of the things you can do with a CRM platform:
Customer communication
Suppose you operate a business that relies on customer appointments (e.g., a barber shop or health clinic). In that case, you can use your CRM service to enter customers' contact details and send automated appointment reminders and other information.
Online presence/reputation management
Many CRM platforms include a website builder and other online tools to help you manage your web presence. You can also use the platform to solicit customer reviews to include in your digital marketing materials.
Marketing
A good CRM platform will assist your social media and email marketing efforts. It can even help you develop a content marketing strategy to increase your visibility on the web.
Payment 
Most small businesses already rely on a point-of-sale system, but other small business tools can be used to simplify the process. For example, if you run an online business, you'll need a payment processor that enables you to process payments smoothly to ensure a frictionless customer experience.
Many payment services can be used to augment, if not replace, a traditional point of sale system. This setup means you can accept payment through your mobile devices, making it easier to conduct business at trade shows or other public events.
Additionally, the mobile apps that you use for payment can also be used to provide insight into your sales data, which helps you refine your strategy for the future.
Sales
Some business tools help you examine and refine your sales processes. This analysis doesn't just focus on individual sales but can also help you examine larger trends in your company's sales data, which can help you hone your business strategy moving forward.
Among the best small business tools are those that integrate, which means that your sales data can be examined together with your marketing data to evaluate the return on your investments. Small business owners can use this information to think through their future marketing plans or revise their inventory to adapt to customer demand.
Become a better business owner
As a small business owner, you know the many free business tools available today. But the best features will usually be found in services like Invoice2go, which packages invoicing and financial tools all in the same product.