10 Asian entrepreneurs celebrating culture and community
Throughout US history, Asian Americans have made massive contributions to society and advancements in virtually all industries. However, like other BIPOC, Asian entrepreneurs have also faced an enormous amount of racism and discrimination. In recent months, acts of violence against Asian Americans have highlighted the disturbing nature of social injustice.
Beyond the violence, appropriation of Asian culture by businesses – from Mahjong to yoga – is commonplace. While many aspects of Asian culture have reached the American mainstream, there is often a lack of credit to the original source and tradition.
As part of our mission at Invoice2go, a Bill.com company, to create a global and inclusive culture, we want to highlight the voices of Asian entrepreneurs and emphasize their contributions. According to the Pew Research Center, 10% of all US businesses are operated by Asians, and 92% of Asian entrepreneurs establish their companies to explore new opportunities. 
Now, many Asian entrepreneurs are embarking on business opportunities tapping the power of social entrepreneurship and the need for inclusivity in society.
"I believe it's important to highlight Asian culture and businesses. So many American businesses profit off of appropriating other cultures, specifically Asian cultures," says Alexis Galamay, founder of Alexis Galamay Coaching. "The more people know and understand the history and wisdom behind Asian cultural practices, the less likely they will tolerate or support exploitative practices like appropriation." 
"By having Asian representation across many fields, we can break the stereotypes that pigeonhole us into being submissive people who only possess excellence in academics," says Meggie Tran of Mindful Meggie. "Shining the spotlight on Asian culture and businesses will let the world know our real and varied visions and stories."
Here we want to highlight 10 Asian entrepreneurs we admire that amplify the cultural value of various communities. Let's dive in:
1. Sheena Yap Chan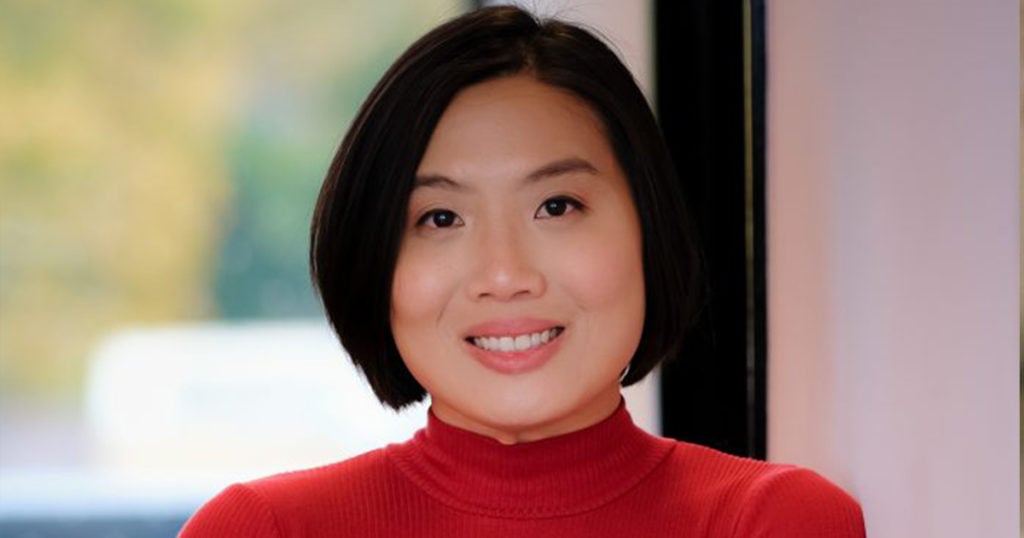 When Sheena Yap Chan was coming of age in Canada, there were no Asian women role models to support her in building her confidence.
Today, Yap Chan is a sought-after consultant, keynote speaker, and coach. Her podcast, The Tao of Self Confidence, features Asian women sharing their personal stories on finding self-love. 
"My mission is to create a stronger voice for Asian women and help them break out of their shells so they can live an authentic life and thrive," she says. "Showcasing a stronger representation of Asian women can help us build more Asian women up and see their potential."
Yap Chan was highlighted as one of the Top 100 Filipinos to Follow on LinkedIn for Inspiration and Learning in 2020. She is also the co-author of the bestselling book Asian Women Who Boss Up. 
2. Shanita Liu, Coach Shanita, Inc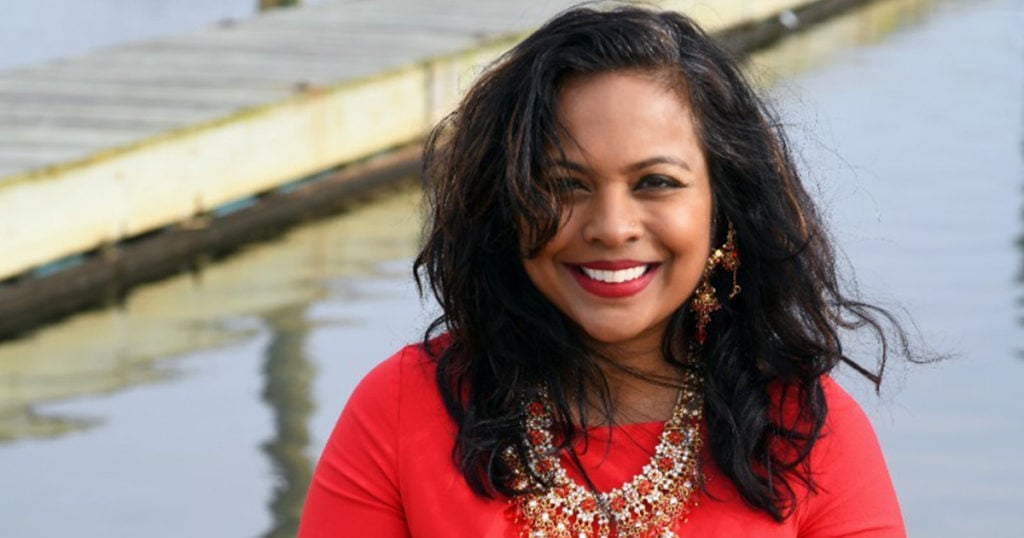 Finding the courage to amplify her voice was not always easy for Shanita Liu. Growing up as an Indo-Guyanese, first-generation American in New York City, she was taught to work hard and not ruffle any feathers.
But as an adult, Liu realized these communal rules were costing her time and energy. She soon turned to a coach to help her make some significant changes in her life. 
Today, Liu is a transformational coach on a mission to heal and empower women. Liu works with women of all races, but also understands the distinct needs of Asian women. She encourages her clients to push past community beliefs of "being silent" and "playing small" to activate their courage and shift their mindsets. 
"A lot of my coaching focuses on healing the intergenerational trauma that many Asian immigrants and first-generation Americans face," Liu says. "We must ultimately stop sacrificing ourselves and start transforming what's in our dreams into realities." 
Using modalities such as Reiki healing, Liu can help women reclaim their time, reconnect and fulfill their purposes.  
"It's all about shifting the dynamic so that people can stand in their value and worth," Liu adds. "Our voices, stories, contributions, and self-worth matter."
3. Dan Chan, Dan Chan Magic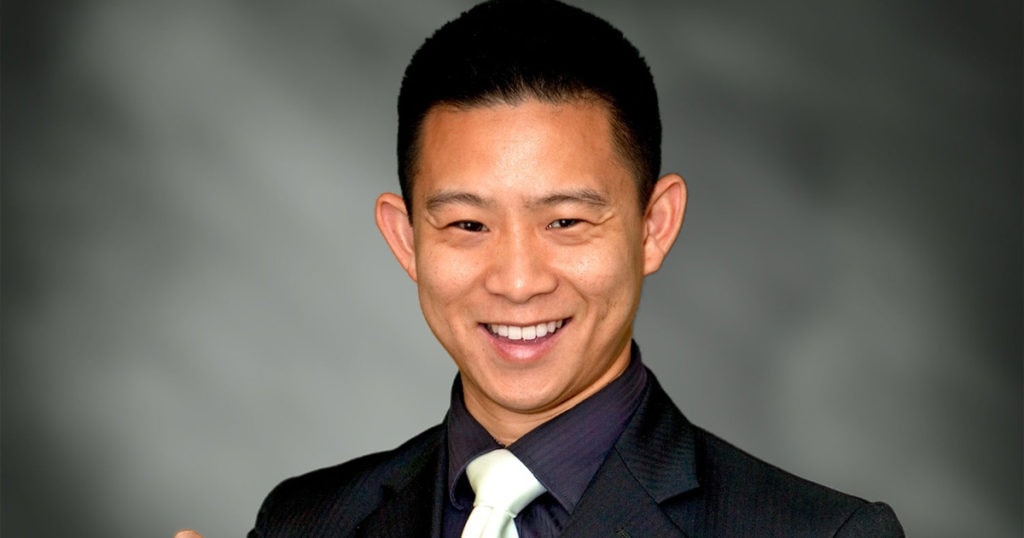 Dan Chan is a world-renowned magician and mind reader who performs at events for thought leaders and influencers. Focusing on corporate clients, Chan energizes Silicon Valley crowds with his pick-pocketing tricks and card games. 
Yet Chan is also an expert in Bian Lian. Bian Lian is a Chinese dramatic art form that originated in Szechuan, China. In 2009, Chan learned Bian Lian from one of the most outstanding practitioners. 
Today, Chan provides Bian Lian as well as western magic throughout the San Francisco Bay Area. He is referred to as the "Billionaire Magician" for his wealthy clientele.
4, Bee Hui Yeh, The Power of We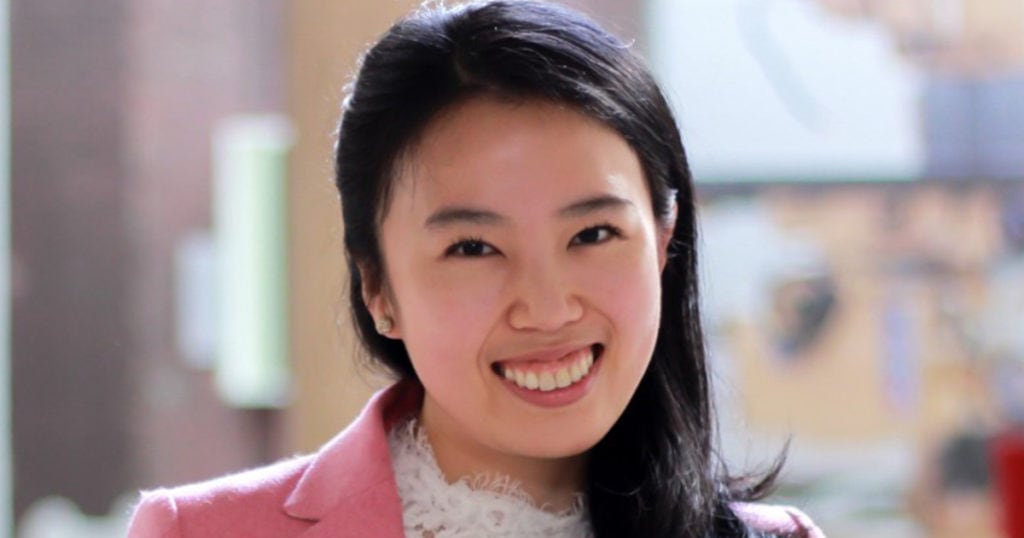 What does it mean to be a good person and do good things? Does it mean you focus on one aspect of justice, or do you consistently expand your scope to be inclusive?
Bee Hui Yeh learned she needed to answer these questions as she grew in understanding climate change and its impact on communities of color. 
"I realized I had 'do good' blinders on," says Yeh. "I was always working to end climate change. But I realized the need to be less one-dimensional in the fight. BIPOC communities are greatly impacted by climate change." 
In 2019, Yeh left her corporate job. By 2020, she had launched The Power of We, a social impact consultancy addressing the climate crisis through social justice. 
"You can't tackle the problem without considering how it impacts people," she says. "How are you harming and hurting them? We need an equitable outcome." 
Yeh is now working with board members of companies seeking to expand their efforts to become more inclusive. She helps establish their Green Teams and Diversity, Equity, and Inclusion departments. Additionally, Yeh helps them see the necessity of working together. Finally, she's assisting executives in answering the big question: Why is this important? 
"This is deeply personal work," she explains. "You can't handle climate justice and DEI without understanding what is equitable; what are my own biases and privileges? And how are they impacting my decision-making process?"
5. Meggie Tran, Mindful Meggie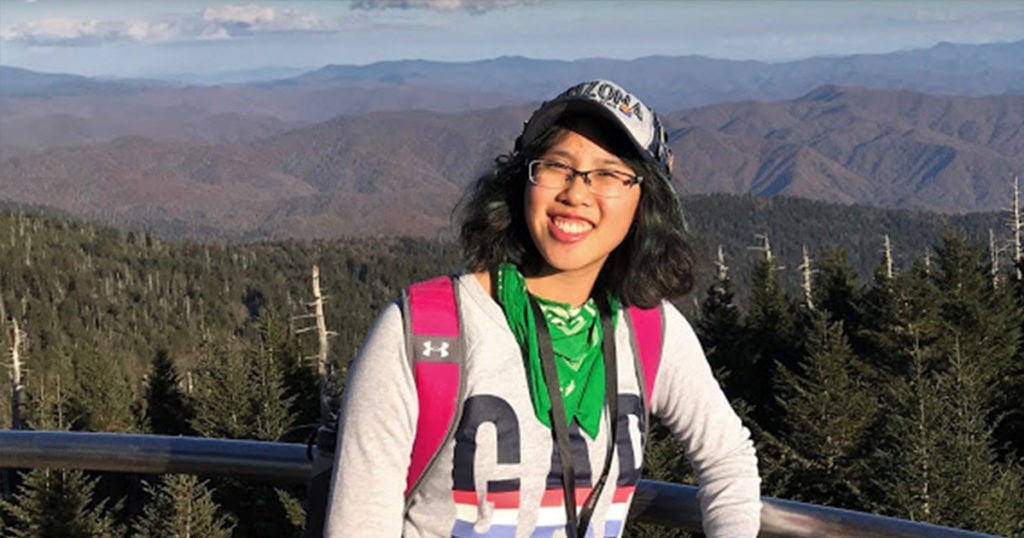 When Meggie Tran was diagnosed with OCD and social anxiety, she embarked on a journey using mental health therapy not just to cope — but to live.
While on her journey, the second-generation Vietnamese American realized that she could be helping other Asian Americans. Mental illness and mental health therapy are considered taboo in many Asian communities. Yet, Tran uses her blog, Mindful Meggie, to destigmatize mental illness and educate others in the Asian community on the importance of mental health and therapy.
"Traditionally, Asians have not sought out mental health services due to the Asian Model Minority Myth," Tran says. "I try to balance Asian heritage with modern reality – mostly through my travels." 
Tran's blog explores her journey with mental health, providing resources for Asians seeking mental health support. Also, her blog features international travel stories from her perspective as a Vietnamese American. She is working to change Asian stereotypes and discover her culture.
6. Ashley Lim, Mansa Tea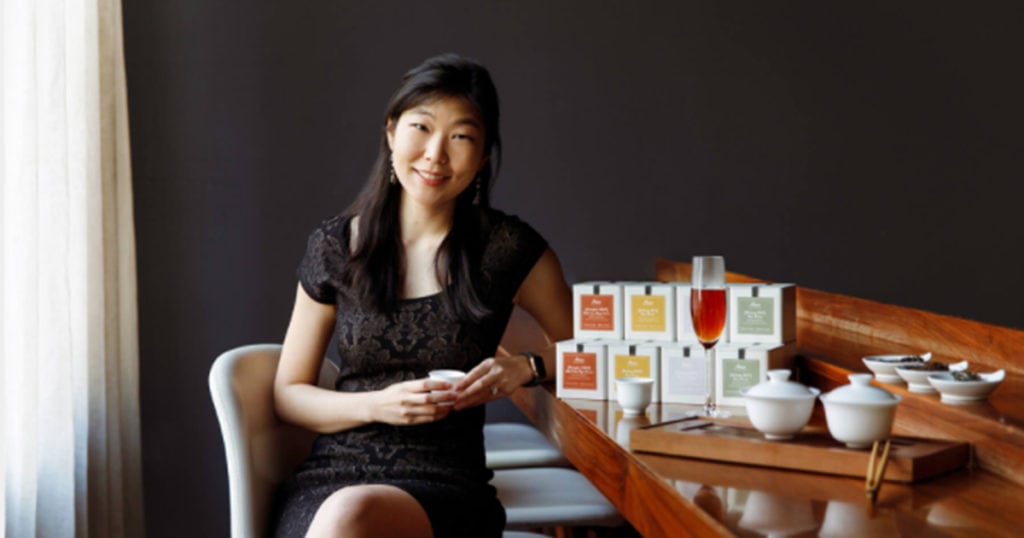 Tea drinking is an integral practice in many Asian cultures. When Ashley Lim was growing up, she drank aged tea with her father, a pu-erh enthusiast. Her father would always share how sweet tea would enhance his body's feeling and overall energy. 
It wasn't until Lim became an adult that she realized the power of aged tea and a regular tea bag would not do.
Understanding how difficult it can be to find this type of tea, Lim launched Mansa Tea. Mansa Tea is the first aged tea company devoted to sharing its history. 
Lim shares the importance of aged teas through corporate events, high-growth startups, and tea lovers worldwide. With the onset of the COVID pandemic, the company has provided virtual events and tea education workshops. 
"We may not be able to end xenophobia towards AAPIs overnight. However, our events raise awareness of the Asian tea culture, which revolves around harmony, peace, respect, and gratitude, and hopefully integrate this tea culture within the US," says Lim.
7. Alexis Galamay, Alexis Galamay Coaching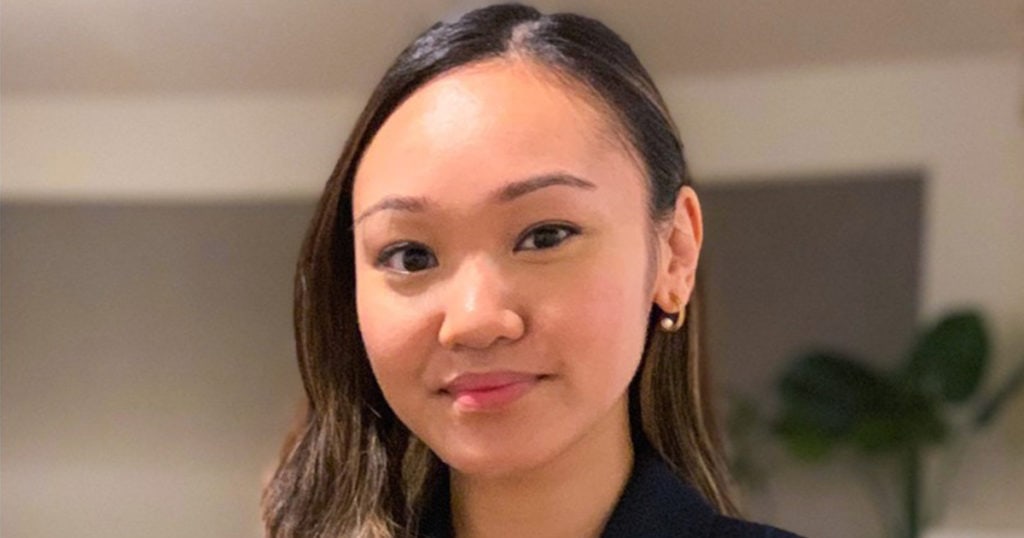 Anyone with Attention-Deficit/Hyperactivity Disorder (ADHD) will share that routine and structure are the keys to mastering daily life. Alexis Galamay, an ADHD coach, helps adults stay focused with science-based motivational techniques and digital productivity tools. 
"My mission is focused on the most marginalized, including BIPOC, and centering Black, disabled people that may or may not have a marginalized gender identity," says Galamay. "By centering the most marginalized, I hope to emphasize that no person with ADHD should be left behind, no matter what identities they hold dear to them."
Galamay knows firsthand how overwhelming it can be to navigate work and life with ADHD. She uses her abilities as an ADHD coach and first-generation Filipinx American to support others with a similar identity. 
"I understand how comforting it is to work with someone who knows the struggles of your identity, especially with hate crimes against Asians rising since COVID started," Galamay adds. "There's also the model minority myth that can prevent diagnoses in Asian Americans due to the biased belief that Asians excel in school and society with no exceptions." 
At the onset of the COVID pandemic, Galamay knew more people would be feeling restless, lacking focus, and seeking ADHD diagnoses. And she was ready to help them define ADHD and navigate the healthcare system.
8. Rachana Shah, Aspire to Zero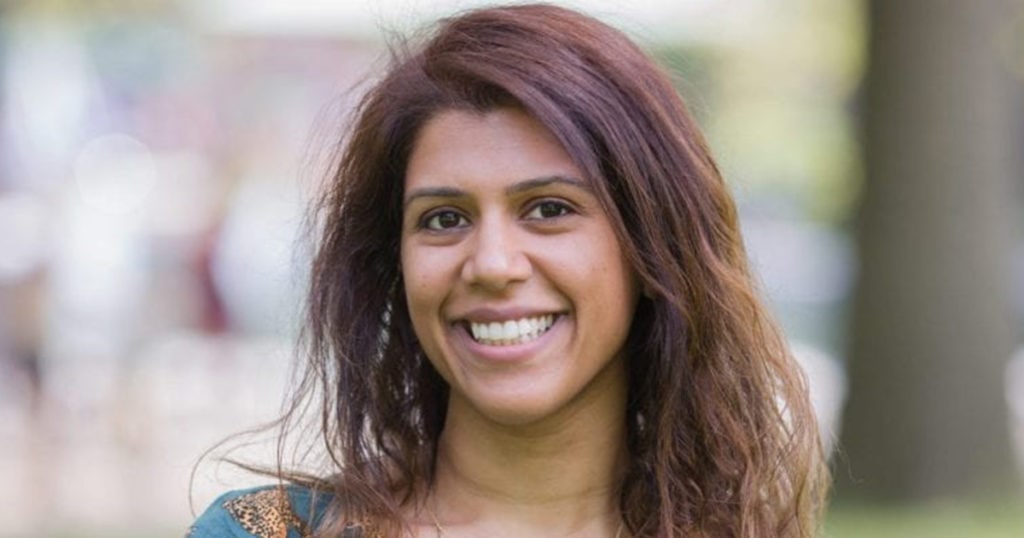 Recycling and minimizing waste are all practices that will help slow the impact of climate change. But how do we begin to see progress that these efforts are making an impact? 
Rachana Shah of Aspire to Zero has answers. 
"You can't just make a change," Shah says. "It comes with a mindset shift. It's not just recycling and compost. It's a comprehensive way of handling changes."
Shah, who is known as a zero-waste consultant, educates schools, businesses, and restaurants on developing practices that slow down climate change. 
Whether leading a recycling workshop at a public school or discussing the health impacts of cleaning products to Nepali cleaners, Shah helps her community actively think about climate justice. 
"This is mission-driven work," Shah says. "It helps me step into the world as an empowered woman."
9. Dana Kim, Highlight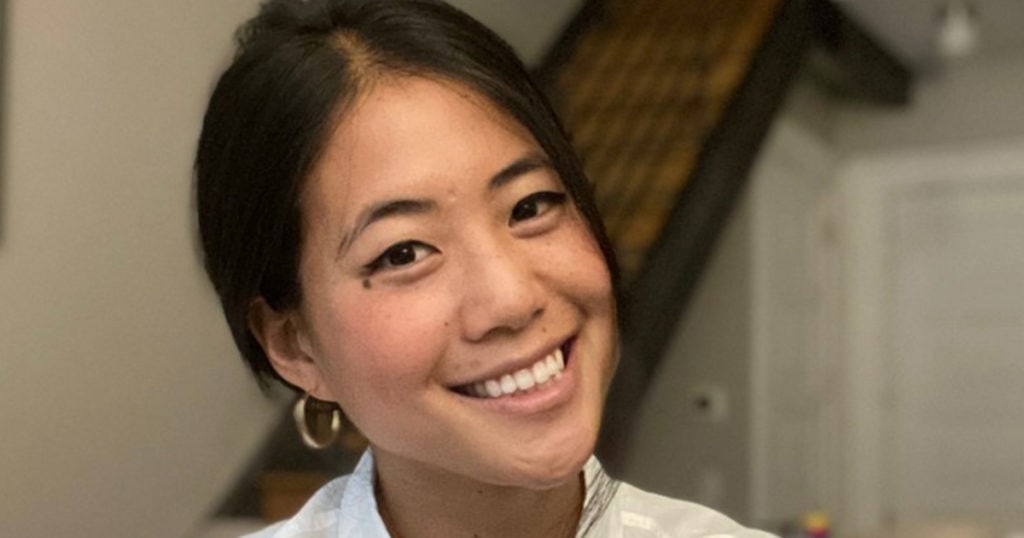 The purpose of market research is to inform businesses of their audiences' needs and desires. But just who is representative of the market research findings? 
Dana Kim is the founder of Highlight, a market research platform. Highlight's mission is to build a community that includes diversity, equity, and inclusion. 
"We need to amplify the representative voice of the consumer and democratize insights across brands – big and small," Kim says. "Having community members, both brands and consumers, of all backgrounds is what keeps our platform inclusive, tight-knit, and engaged." 
10. Nadia De Ala, Real You Leadership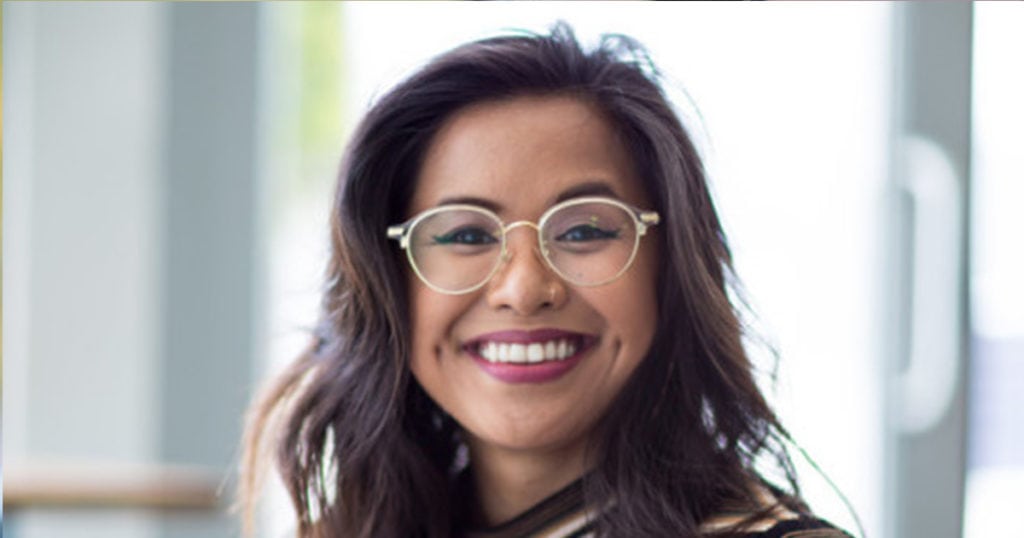 It's not uncommon for women, especially women of color, to be a minority in the technology industry. And what's even more uncommon? Women in technology in leadership positions making comparable wages to men. 
Nadia De Ala supports women of color to share their expertise in the tech world confidently. De Ala coaches women to negotiate for higher wages and fight against internal struggles such as imposter syndrome. 
"As an ex-techie who experienced the challenges my Asian and WOC clients face as the only POC or woman in predominantly white male workspaces, I want to empower as many people as possible," she says. "I support them in ending the cycles and negative impacts caused by systemic oppression and the model minority myth."
The Asian entrepreneurs and business owners featured here have all shared inspiring and motivating stories. Their mission to become entrepreneurs may be different. Still, they all share the belief that their voice and culture are essential to society. 
What are your views on the purpose of your business? Share with us in The Creative Collective, our community for business owners striving to make a positive impact.