10 Caribbean business owners sharing stories of grit, innovation, and perseverance
When many think of the Caribbean, they envision beaches, relaxation, and fun. But for natives on many islands, good weather is not enough. Instead, many relocate to the United States to escape economic or political instability.

According to the Migration Policy Institute, there are 4.4 million Caribbean immigrants in the United States. While data highlighting Caribbean business owners isn't readily available, entrepreneurship is an integral part of the American Dream. 
"We run and grab opportunities to do business," said Verlin Laine, franchise owner of Team Logic IT. "We don't want to go back to what we once had."

Join us at Invoice2go, a Bill.com company, as we celebrate Caribbean business owners by featuring 10 entrepreneurs of Caribbean descent that we admire. Read on for their stories of innovation, grit, and perseverance. 
Kim David, Consultant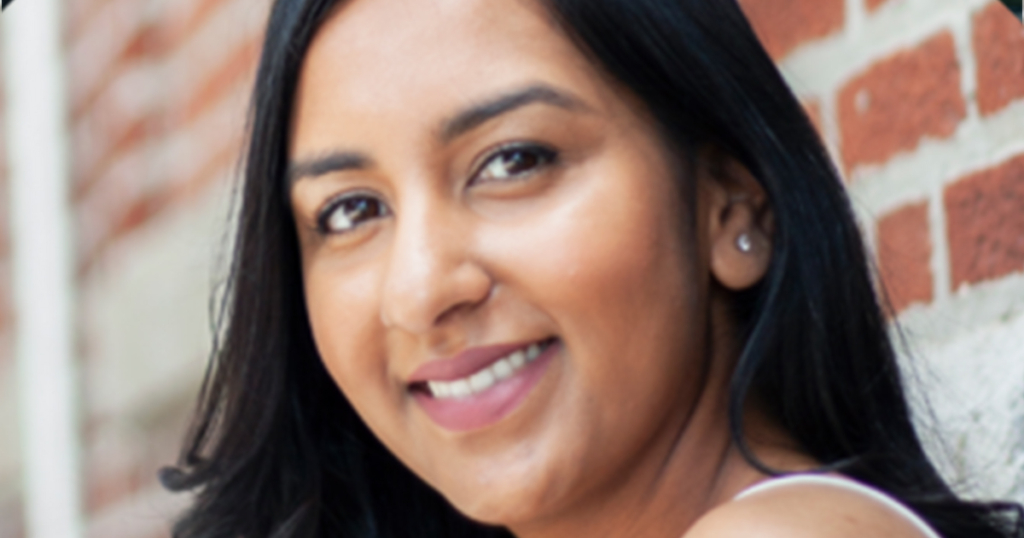 Caribbean business consultant Kim David knows the power of branding and messaging to reach a target audience. And she works hard to coach small business owners in the wellness industry on developing strategies to push their businesses forward. 
"For many of us, we are pulling from our culture and our own experiences while running our businesses," David said. "How do you play it in a space that deprioritizes people of color? How do you discuss and grow your business without feeling like you are fighting the algorithm?" 
David began his career in digital marketing, creating the first in-house digital and social practice at the New York Yankees and working with agencies like 360i, Weber Shandwick, and VICE. After ten years, he decided to start her own business.
Using the professional skills she had developed, David launched her business with two clients. David knew she needed to help small business owners get guidance on marketing their businesses effectively in the digital space. 
David believes in the importance of equity and sustainability and will not work with corporations that do not support communities in need. 
"I am a product of colonization," she said. "I am conscious of moving a better world forward, so I use my education and identity to remain committed to how I use my skill set to help other businesses make money." 
Natasha Reid, Delirium TV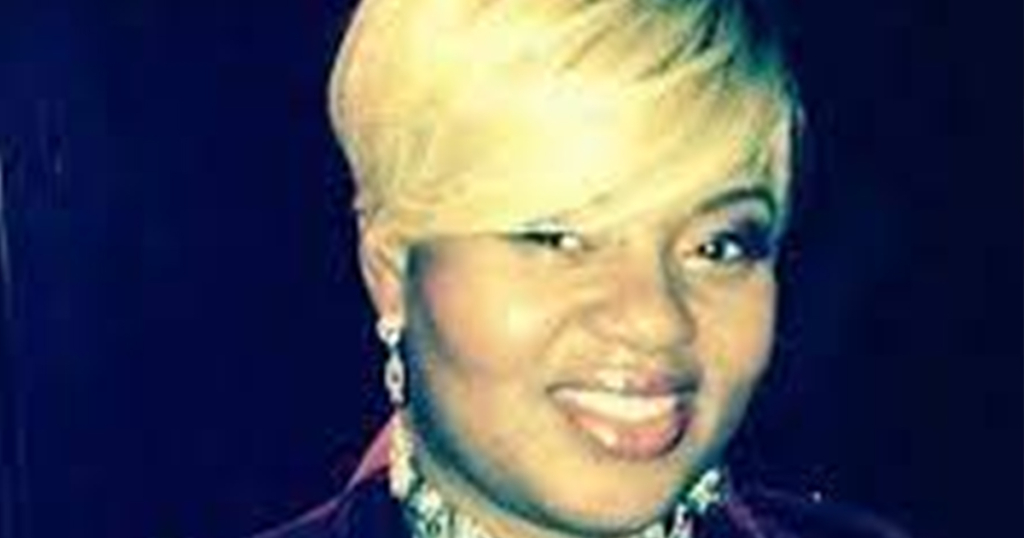 When Natasha Reid first launched Delirium TV, she envisioned integrating technology with events focused on Caribbean culture. But she soon learned that others did not share her interest in Caribbean tech ventures. 
"People do not associate the Caribbean with technology," Reid said. "They associate it with vacation, leisure, and fun. Even though I am a representation of all of that, I had to find a way to bring it out and still connect with technology." 
Reid decided to pivot the mission of Delirium TV to focus on traveling through the Caribbean for Carnivals in 2020 and then sharing the content through online platforms. And then the pandemic hit. 
"The pandemic revealed the frailty of Carnival--hotels, local economies, air travel, food, transportation were all impacted," said Reid. "It brought to light... the real economy of Carnival versus what we think." 
The pandemic has not stopped Reid from keeping the vision of Delirium TV alive. Reid promotes Caribbean culture and history through the brand's dedicated Instagram account. She features people of Caribbean descent who are courageous and committed to honoring Caribbean culture.
And she's not stopping at Instagram. Reid envisions Delirium TV as a platform that shares content made by a production team or person of Caribbean descent.
"There's a difference between owning your identity and saying, 'I'm from this, I made this,'" she said. "We are adding to the richness of Caribbean life." 
Sandra Marcelin-Goldman, Bring Heritage Home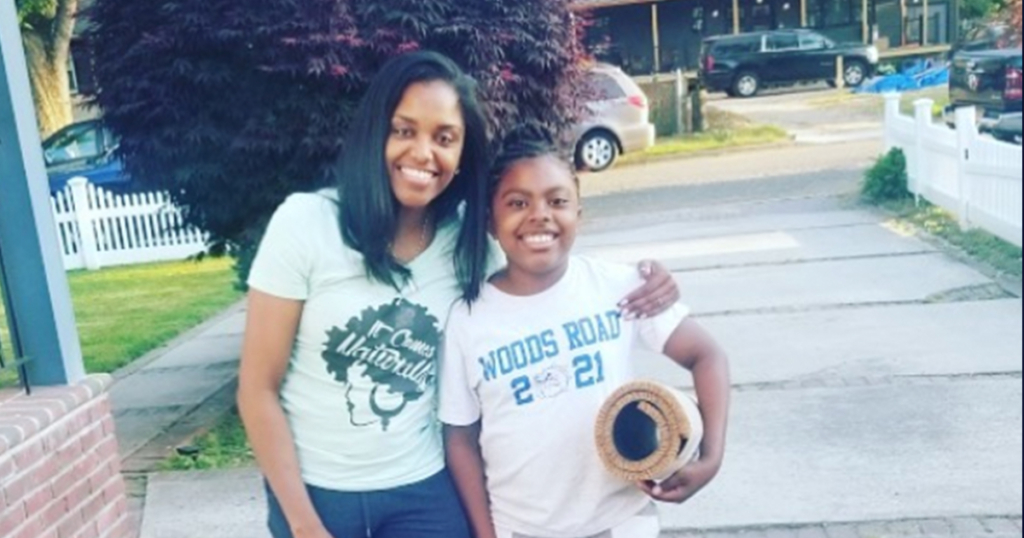 Etsy Shop | Facebook | Instagram  
In 2020, Sandra Marcelin-Goldman was shopping in Marshall's and saw a doormat with an American Flag design. She immediately wondered if there was a Haitian Flag equivalent. Her question led to a Google search revealing that it wasn't easy to find doormats celebrating any of the Caribbean islands. 
"My very first thought was: Where is the representation?" she said. "The United States is supposed to be a melting pot. So that was my drive." 
Marcelin-Goldman, who has always been a crafter, decided to make her own doormat. Soon after, family and friends began putting in their requests. With the encouragement of her husband, she opened Bring Heritage Home. 
Marcelin-Goldman designs doormats featuring Caribbean flags, Black pride imagery, monograms, and cultural idioms. Using Etsy as a platform to market and sell her doormats, Marcelin-Goldman is proud of her ability to offer a unique product and personable customer service. 
"In this next phase of my life, I want to be an entrepreneur like my grandmother, who owned a business in the Caribbean," Marcelin-Goldman said. "I love being able to display my heritage." 
Lourdes Melendez-Gamez, Confetti Party Place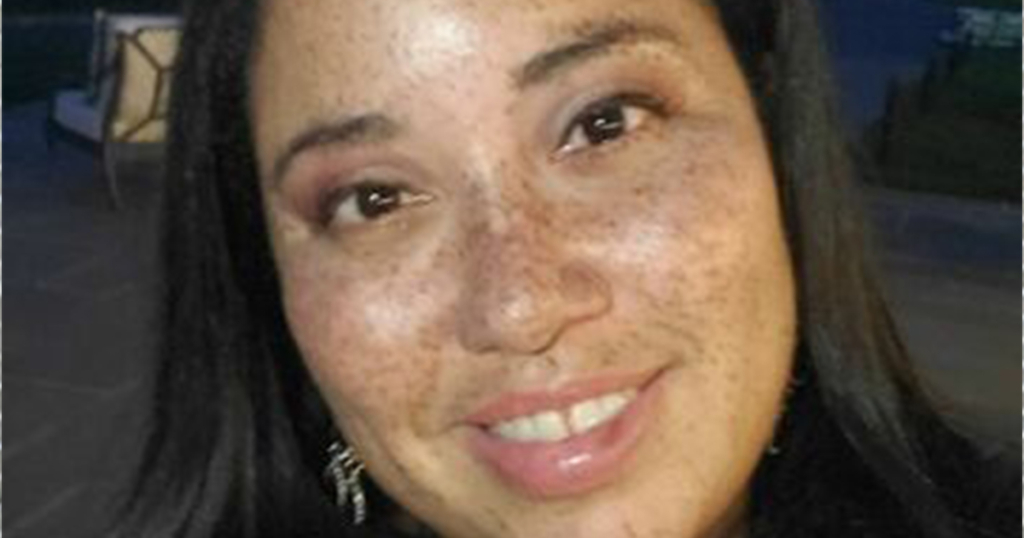 Eight years ago, Lourdes Melendez-Gamez was ready for a change. After running a successful clown and character business for children's parties, she needed to do something different. For many years, she'd entertained children at parties as Loopsie Loo, the Clown.  
"I wanted to be on the scene, but I did not want to be the main attraction," said Melendez Gamez. 
After researching, Melendez-Gamez decided to open a party room in the Northeast section of the Bronx. Lourdes Melendez-Gamez has never allowed fear to keep her from accepting new challenges and becoming a stronger entrepreneur. 
"You cannot allow fear to dictate your next move," she said. "God wouldn't put the idea in my head for me to get screwed." 
Named Confetti Party Place, Melendez-Gamez's space often gets rented out for private parties. She also hosts events such as Paint N Sip nights, Zumba, workshops for entrepreneurs, and an afterschool program.  
"Caribbean people celebrate birth and death and every bit of life--we love to party," she said. "I recommend getting into the event industry because if you have a love of what you're doing, it won't ever feel like work." 
Pauline Cotiere, Papir Elefant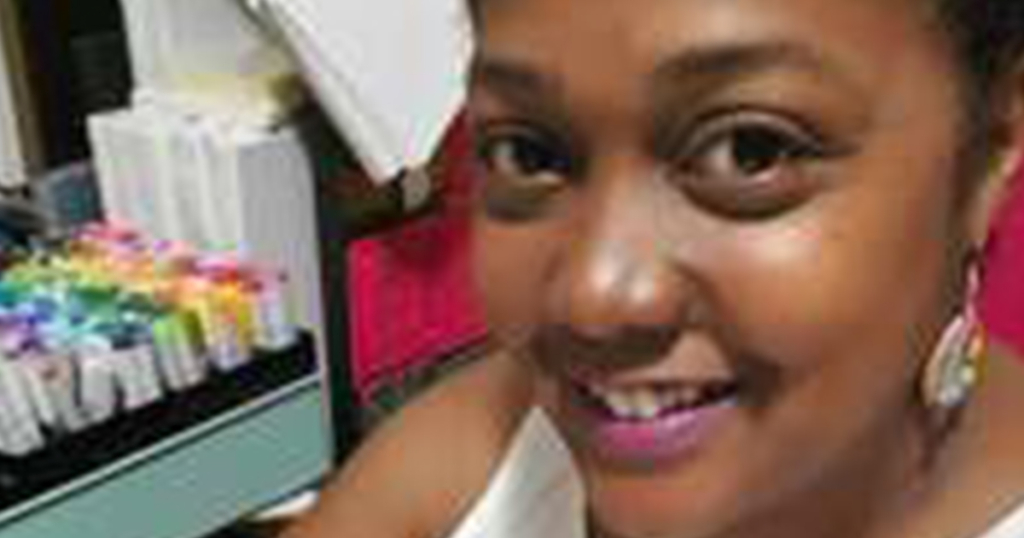 Pauline Cotiere is a craft lover whose journey to artistic expression has led her to create art supplies and activities for children. As the owner of Papir Elefant, Cotiere enjoys dabbling in paper crafting, carving stamps, making hair bows, and even drawing. 
Most recently, Cotiere began creating personalized name crayons for children. Soon she hopes to sell small canvas sketches that children can paint. "It's rewarding to further someone else's craft," she said. "I like the idea of being a provider of information and know[ing] what's out there. Also, I want to motivate other people's creativity." 
What drives Cotiere to accept the challenge of discovering new artforms? Finding a unique angle that only she can share with others. 
"It's important to have a space to express our voices and culture," she said. "Everyone has a unique approach to doing things, and we can all be an example to others. 
Jean Chouloute, Tap Tap Luxury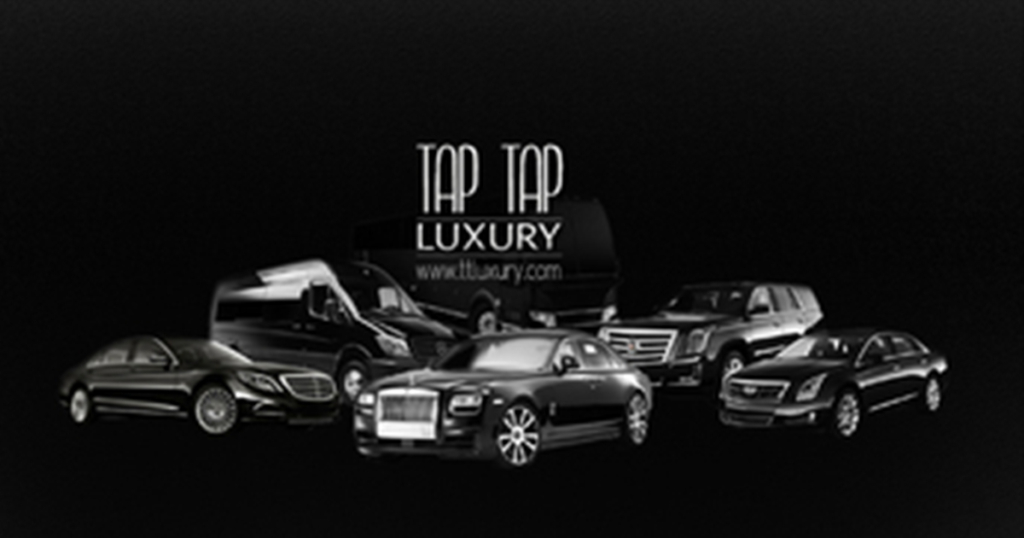 In Haiti, a tap tap is a cab service. Some tap taps are small cars, while others are brightly painted buses that transport people from point A to Z. Here in the United States, Jean Chouloute owns and operates Tap Tap Luxury, providing concierge-style transportation services to people who desire to travel in a safe and relaxed way. 
Chouloute got the inspiration to start his company from an unlikely source: a chance encounter with Denzel Washington. In 2017, Chouloute was working with a friend and was given the opportunity to drive for Washington. Impressed by his car, Washington encouraged Chouloute to launch a business as a personal driver. After conducting research and pushing past the fear of the unknown, Chouloute realized he had the power to start his business. 
"To start a business in this country can be discouraging because of all the things you have to do, but if you are determined, you will get it done," Chouloute said. 
Tap Tap Luxury provides services for celebrities and the everyday couple who wants to celebrate a special occasion in style. 
"The only way you can make it successfully in this country is if you can run your own business," he said. "It is not easy, but if you have zeal and persevere, it will work for you." 
Sadio Jonas and Robert Bankoussou, Little Bee's Microschool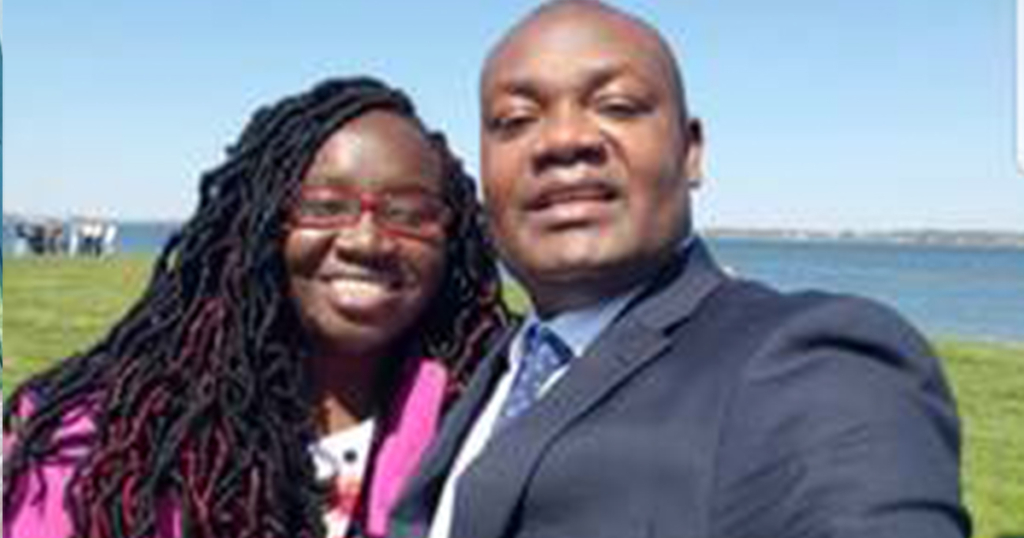 When Sadio Jonas was researching enrichment activities for her children, she found very few options in the Bronx. "It was eye-opening and reflected the lack of strength we have in STEM as people of color," Jonas said. "I thought,-- 'I need to build the thing that I need.'" 
Given her background in information technology and her husband's experience as a native French speaker who taught at an international school, Jonas and her husband, Robert Bankoussou, decided to provide engaging supplemental instruction to children in the Bronx. They launched an enrichment program that would help close the gap in STEM and foreign language skills for BIPOC children.
Through Little Bee's Microschool, Jonas facilitates tactile STEM workshops for children, while her husband—affectionately known as Monsieur Robert—leads French classes that introduce young children to stories and songs of Francophone African and Caribbean countries. 
"We've been taught for generations that education is your only way to build social mobility--until now," said Jonas. "In this society, entrepreneurship and innovation are one of the ways we can set ourselves up to close that gap of possibilities we have." 
Sacha Thompson, The Equity Equation, LLC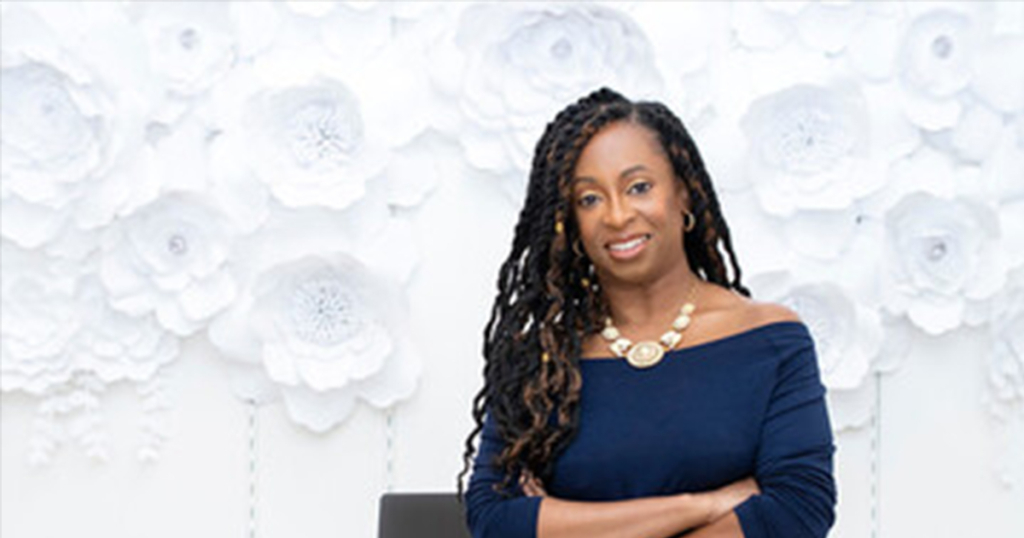 When Sacha Thompson was growing up in central Virginia, she lived between two worlds. One world was reminiscent of an All-American, apple pie landscape with very few people of color present—the other: a vibrant Caribbean home celebrating culture and heritage very different from her other world. 
Thompson, who is of Bajan and St. Vincentian descent, realized early on in her career that these two worlds prepared her to understand the distinct needs of BIPOC professionals in corporate settings and the work that companies need to do to create a more equitable workplace. 
Today, Thompson is a Washington, D.C.-based diversity coach and consultant and founder of The Equity Equation, LLC. Thompson works with mid-level BIPOC professionals who experience discrimination in the workplace. 
"I find that this group of people is discussed but rarely spoken to—and more rarely represented in decision-making," Thompson said. "One of the greatest lessons I've learned has been to focus on my 'why' and ensuring that I'm always representing and speaking on behalf of those not at the table."
Verlin Laine, Team Logic IT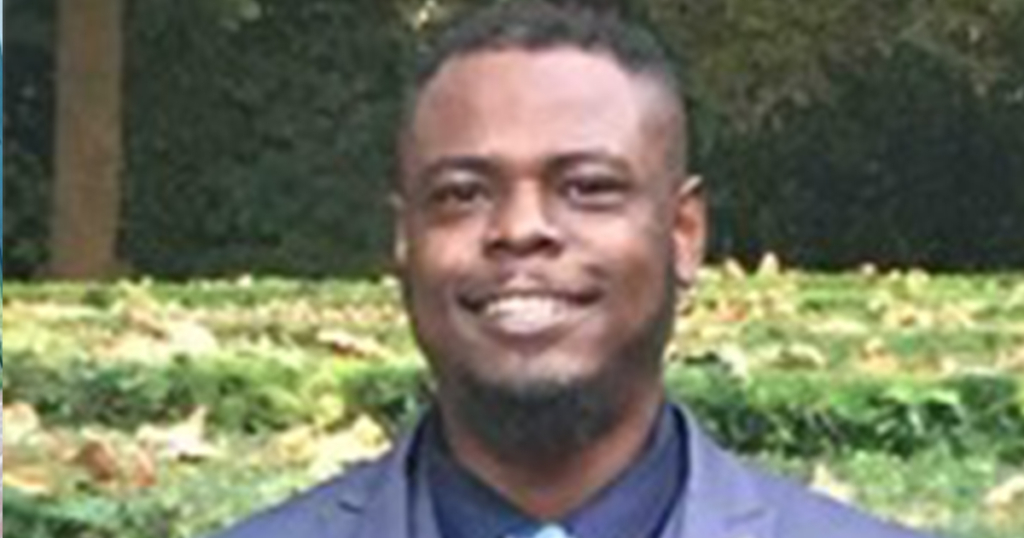 As a child, Verlin Laine spent his free timevreverse-engineering electronic devices and making other devices work using the same radio frequency. When he emigrated from Haiti to the United States, he was introduced to an entirely new technology. 
"I saw an image on television for the first time, and I was amazed," Laine said.
After completing college, Laine worked in the IT industry for 20 years--moving up the ranks from help desk worker to senior manager. In 2020, he decided it was time to lead his own team. "I knew that I was ready to start my own business," he said. "I know how to deal with vendors, contracts, and managers." So, he purchased a franchise with Team Logic IT and began servicing small- to mid-sized businesses. 
Laine runs Team Logic IT while still working full-time. However, he aims to grow his business and offerings to entrepreneurs who need technology and business development support. 
"It's important that people in the Caribbean diaspora take advantage of opportunities and give back," Laine said. "Not just here [in the U.S.] but also back home, so that you can improve what you left behind." 
 Randy Habeeb, Habeeb Capital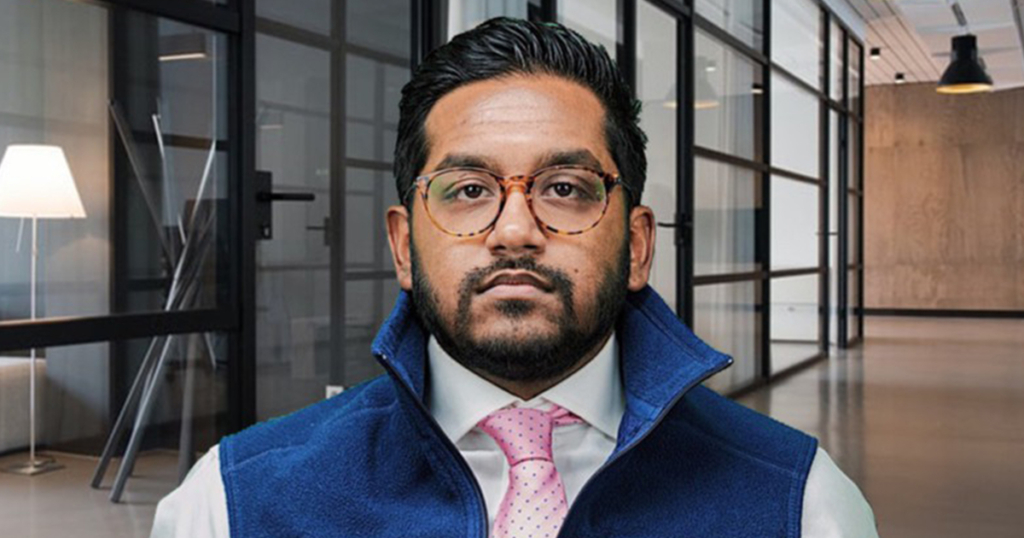 Randy Habeeb always dreamed of starting his private equity and asset management firm to help small businesses thrive in their communities. After working for Morgan Stanley, Barclays, and Goldman Sachs, he decided to make his dream a reality. 
Habeeb Capital serves the small business community, helping them develop long-term value and growth. The company provides equity capital for growing companies, debt restructuring, recapitalization, and buyouts.  
As the son of Indo-Guyanese immigrants, Habeeb understands the importance of valuing hard work and taking risks. 
"I want to help show the world how amazing the people from the Caribbean," he said. "We bring lots of values to the United States, such as education, hard work, and family--which are all the foundation of Caribbean culture." 
Applauding the contributions of Caribbean business owners
The Caribbean business owners and entrepreneurs featured are driven by the desire to fulfill a need while showcasing their ingenuity. While their purpose for starting a business may differ, their desire to strengthen their communities in the United States and abroad is a testament to their perseverance. 
How do you support members of your community? Share with us in The Freelance Forum, our community for business owners striving to make a positive impact.