12 freelancers share their top tips for success
Looking for new freelancer tips? You're not alone. 
Last year, over one-third of the American workforce freelanced – up 20% from 2019. As COVID-19 reshaped how we live and work, more people than ever sought alternatives to traditional employment – especially for younger, highly-skilled professionals.
And why wouldn't they? The demand for freelancers is increasing rapidly and their earning potential is also growing. Research shows that 75% of people who ditched their 9 to 5 say they earn the same or more working independently. Freelancing can also lead to more personal growth. Independent professionals tend to participate more in skills training than traditional employees. 
At Invoice2go, a Bill.com company, it's our mission to support freelancers at all stages of their careers. The Freelance Forum is a global community that is here to support you whether you freelance full-time, have a side hustle, or are just starting to consider working independently. No matter where you are in your business, we're all about giving you the resources you need to win more work and master running a business.
We know that starting and building a freelance business is exciting, but there can also be moments of uncertainty. To give you some inspiration and share advice from those walking the same path, here are the top tips from 12 awesome freelancers. Click their pictures to learn more about what they do. Let's dive in:
1. Julie Foster
Hi, I'm Jule! I've been in the email game for over 15 years. I take the guesswork out of email marketing for small businesses and entrepreneurs. I'll help you decide who to target, what to send, and when to send it. Most importantly, I help you get it done.
I can create and execute a customized strategy to get you started. I can look at your current process and provide a custom plan to revamp your email game and nail your business goals. If you're struggling to find the time (or the energy!) to focus on email marketing, stop spinning your wheels – let's talk! 
My #1 tip
Focus on the quality of your clients – not the quantity. It's tempting to try to get as many clients as possible when you're first starting out, but it's so important to make sure you are working with those that are a good fit for your work style and process.
2. Sarah H Tan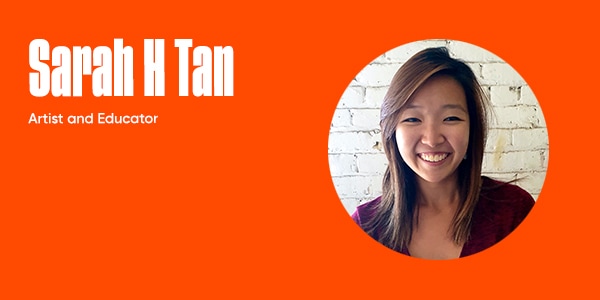 I'm an artist and educator with a background in modern dance, physical theatre, and drama education. I freelance as an arts educator, digital communications specialist, and arts administrator in Arizona and the virtual space. 
My #1 tip
Don't put all your eggs in one basket, especially right now. Reach out to many prospective customers, network, and just connect with as many people as possible. Be proud of what you can offer!
3. Kesar Rana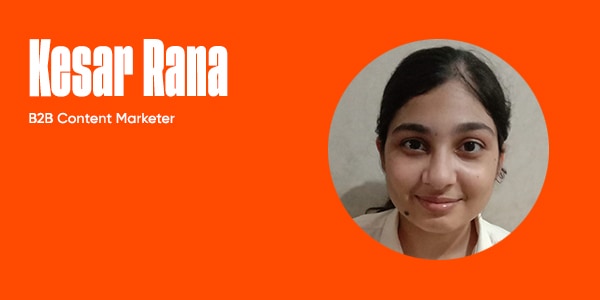 I'm a passionate B2B content marketer. I help startups and B2B companies generate more leads through her powerful content marketing strategies.
My #1 tip
Always have faith in yourself. I know you can do it. Sometimes, it doesn't go as you planned – but don't let it conquer you. Keep trying and know that practice makes progress!
4. Brooke Madden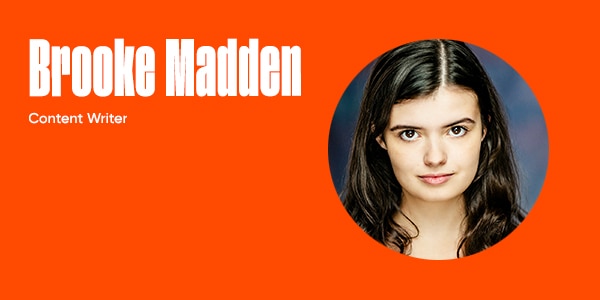 I'm a young, up-and-coming writer who delivers original, authentic, and creative content. I combine my BFA with life experience to create sexy syntax!
My #1 tip
Fake it 'til you make it. Let's be honest, none of us know what we're doing 100% of the time. If you present yourself as a confident individual who knows what they're capable of, you'll be treated as such. Don't let imposter syndrome get you down. Believe in yourself – or at least pretend to – and your clients will too. 
5. Javier Velazquez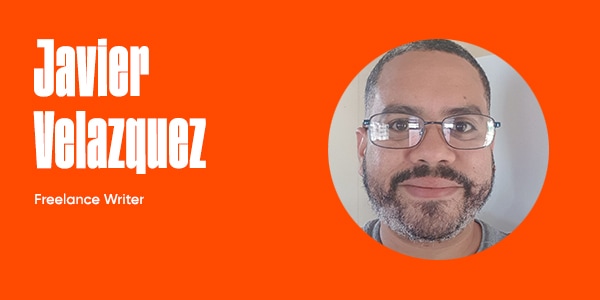 I'm a freelance writer for hire. I use my knowledge, skills, and personal experience in digital marketing to craft content that Google will love. 
My #1 tip
The best tip I can give you as a freelancer is to focus on those activities that will get you results – and that's pitching. There's no way around this. You need to commit each week to pitch to companies and job boards.
6. Kay Jones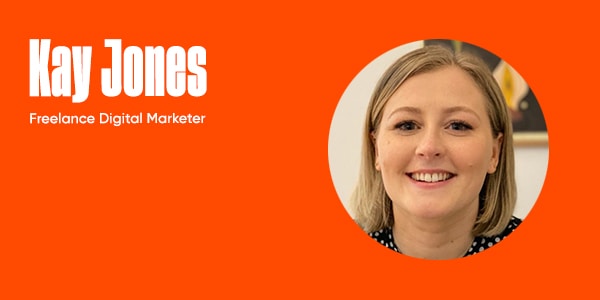 I freelance in digital marketing, specializing in social media and content and working with businesses of all sizes. Before going freelance, I worked as a digital marketing manager in the travel industry. 
My #1 tip
When you're speaking to a prospective client, personalize every bit of communication you have with them. It's tempting to send template emails or proposals to save time, but clients want to see that you really understand their business, so it's worth putting in the time. 
7. Sam Silverman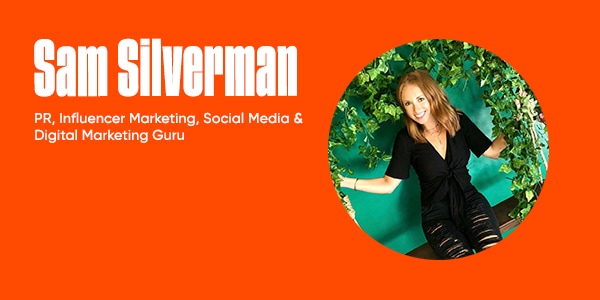 I've worked in the PR & Marketing industry throughout my career. I have experience building 360° marketing plans and specialize in beauty, fashion, and wellness, including partnerships with hotels, spas, influencers, and celebrities. I excel in digital/influencer marketing, media relations, social media strategy, and creating unique brand experiences.
My #1 tip
Stay organized! Ensure you have some sort of filing system for payments, documents, and any details needed for all of your clients. You'll thank yourself later.
8. Sarah Dyer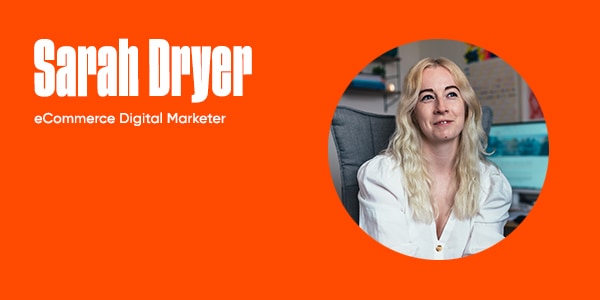 I'm Sarah – an eCommerce Digital Marketer from Scotland, UK. After working 9+ years in offices for other companies, I decided to branch out on my own this year. I love that I can help many different small businesses with their website and strategy needs!
My #1 tip
My number one tip for freelancers would be to make the most of your own network – freelancing is lovely, but it can feel a little lonely sometimes. Ensure you check in with fellow freelance mates, create a small support group, and champion each other's wins. Often this network can lead to more jobs too!
9. Madison Martinez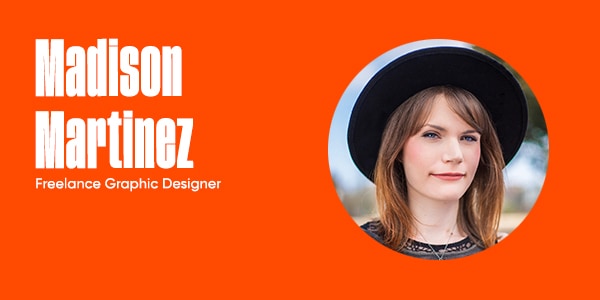 I'm a freelance graphic designer from the United States who fell in love with print design while working at a letterpress shop. Even though print is my favorite, I have enjoyed working on various design projects, including digital, motion graphics, and furniture design.
My #1 tip
Don't sell yourself short, and don't be afraid to charge what you are worth! Remember, you are charging for your time and experience as well as the finished product.
10. Georgina Moss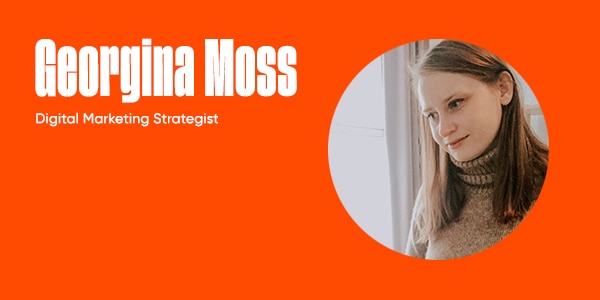 I provide Digital Marketing and strategy to clients and can be found at glowdigital.co.uk.
My #1 tip
Work with other freelancers! Growing your own business community stops loneliness and means that you always have fantastic talent to call on to help with client requests.
11. Troy Hallahan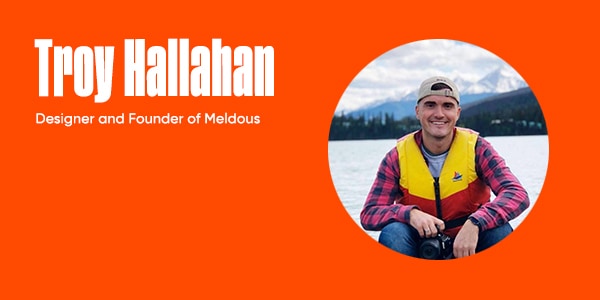 I am launching Melodus, a creative agency specializing in brand design, brand strategy, and social media, within the upcoming weeks. I aspire to work with small businesses looking to make a significant impact on their branding. Within brand design, I've created custom logos, mood boards, color palettes, and more. 
I took a Brand Strategy certificate at Cornell University, where I learned from top marketing & branding professionals. I am eager to hit the ground running with Melodus and seeing the impact I have within my local community on Long Island.
My #1 tip
I love to be everyone's hype-man and make my clients feel as confident as possible. I genuinely enjoy working one-on-one with people because of the impact I can have on their self-esteem. 
12. Kaitlyn Arford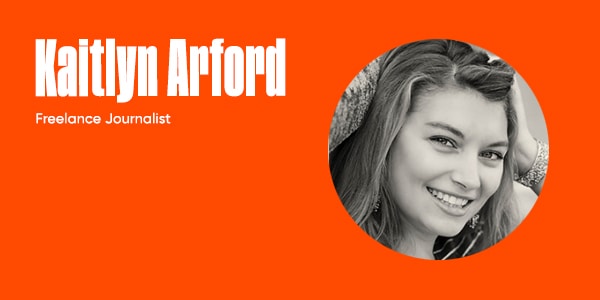 I'm a full-time freelance journalist in Louisville, Kentucky, writing about dogs, books, and finance.
#1 Tip
It's never too early to start negotiating. You deserve to be paid what you're worth.
To connect with a supportive community and get tons of helpful tips and resources to support your journey as a freelancer, check out our Creative Collective community.