12 books for small business owners to ignite your passion and do more with less this summer
Summer has arrived and although the days may be longer and warmer, uncertainty shadows the future for many small business owners. A recession is all but inevitable before the year's end, Forbes reported, and inflation continued to surge to record highs throughout July. According to the National Federation of Small Business, small business expectations for the future have hit an all-time low.
There's no denying the heaviness many are experiencing. Yet the spirit of small business is incredibly resilient. Hard times accelerate innovation, and small businesses have already done remarkable work to adapt to the enormous changes that have taken place over the past few years.
Because of the current state of the world, these 12 books for small business owners aim to help you cut through the noise. We selected titles to help you focus on work that really matters to you, teach you how to do more with less, and channel your fight energy. Books are one of the most cost-effective ways to expand your business knowledge – for the cost of a paperback, you can gain insights that transform your business. And if you don't have time to sit down to read, you can always listen to an audiobook while driving or taking care of other tasks.
Check out these 12 titles by thought leaders within and beyond the business world for tips and inspiration. You can click on the image of each book to buy it via Bookshop – a website that allows you to purchase directly from independent bookstores.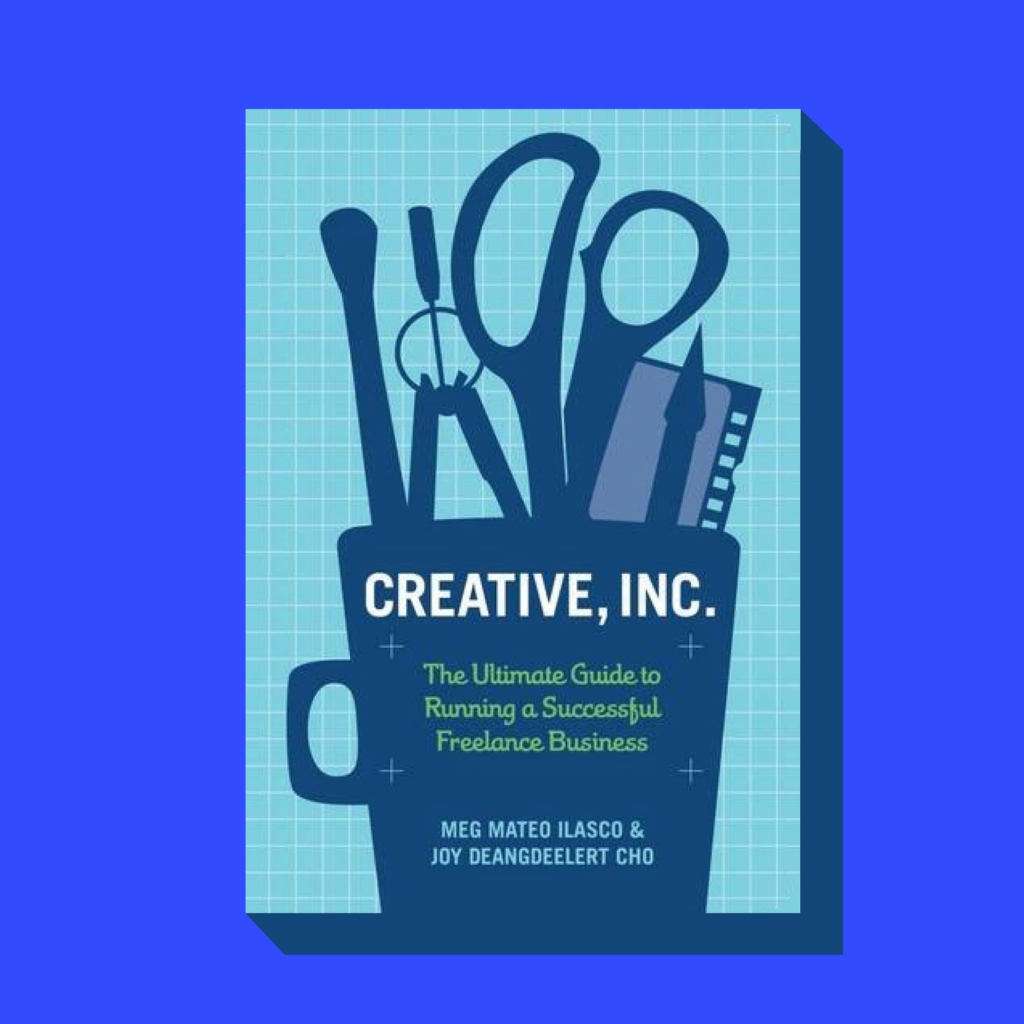 Creative, Inc.: The Ultimate Guide to Running a Successful Freelance Business, Joy Deangdeelert Cho and Meg Mateo Ilasco (2010)
Are you a creative professional looking to start or run a more successful business? Get tips to turn your passion into a larger paycheck. Written by two freelancing pros, Creative, Inc. dives into everything from creating a winning portfolio to setting your prices and better managing client relationships. 
Creatives may be experts at their craft, but they still struggle to make the most of their talents to create a thriving business. This book shares plenty of real-life tips from successful freelancers and was recommended to us by freelance illustrator Ray Dak Lam, who created the header image for our article on the top 10 recession-proof businesses.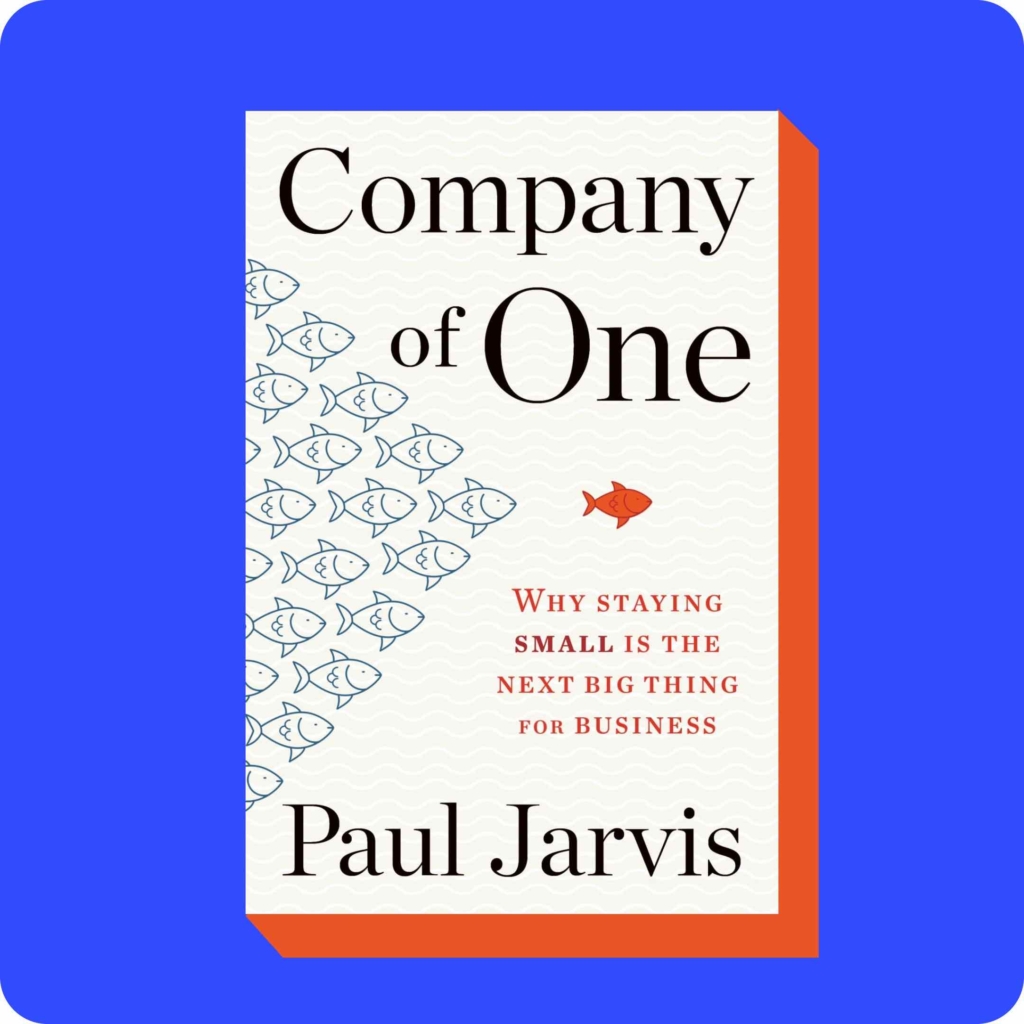 Company Of One: Why Staying Small Is the Next Big Thing for Business, Paul Jarvis (2019)
Company of One emphasizes the importance of building a quality career over simply earning more money. While the book's premise may seem counterintuitive, especially with the current economic situation, author and designer Paul Jarvis makes a compelling case that staying small or running a one-person business allows greater freedom to pursue meaningful work and avoid the headaches many entrepreneurs and small business owners face. Get tips on setting up your business, determining your desired revenue, and finding greater self-fulfillment in your work.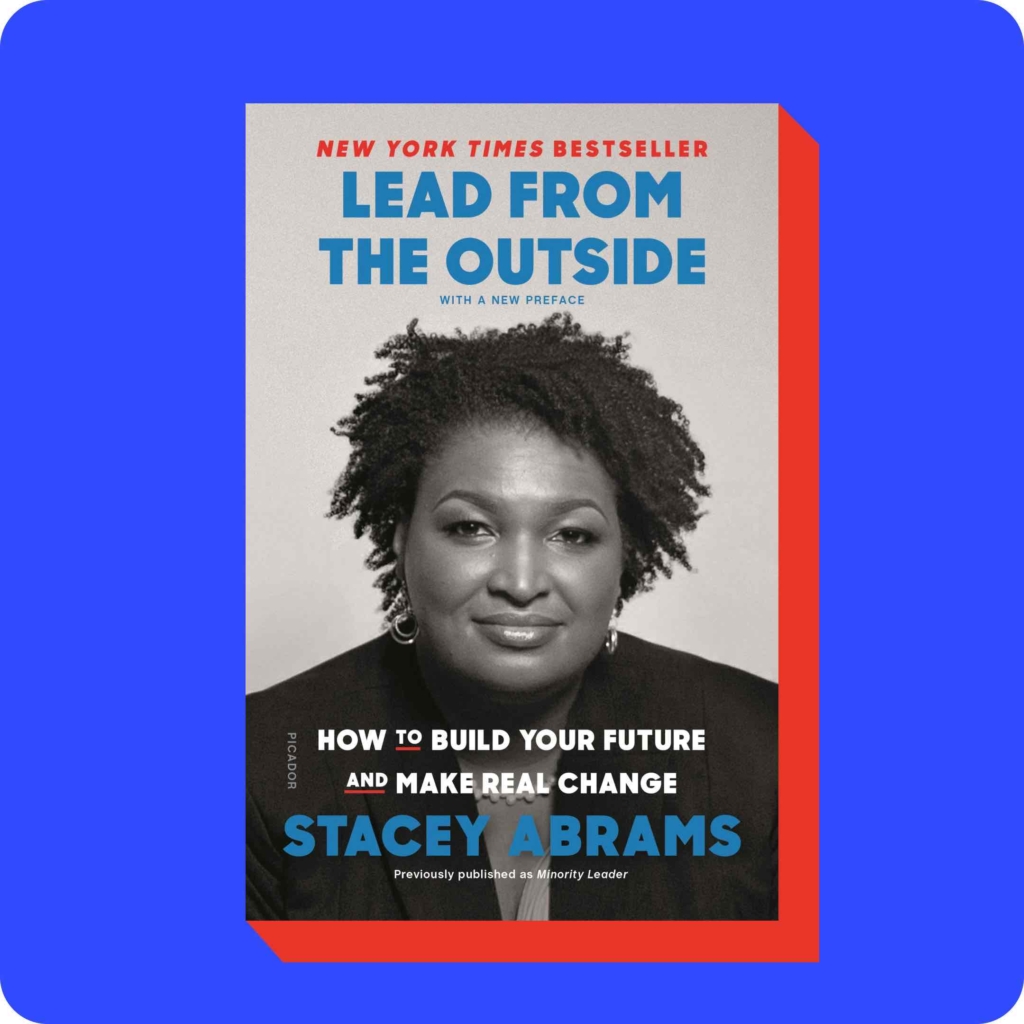 Lead from the Outside: How to Build Your Future and Make Real Change, Stacey Abrams (2018)
Written by politician and activist Stacey Abrams, Lead from the Outside maintains that the key to success – whatever that looks like for you, whether it's building a successful company or fulfilling your life's purpose – is knowing your passion and what you want to fight for. This book is presented as a handbook for those from traditionally marginalized communities who want to make a difference, and provides a wealth of practical exercises to hone in on your goals in business and other areas of life. 
Abrams also shares practical strategies with anecdotes and valuable lessons from her own personal life and argues that with dedication, people can overcome historical barriers of gender and class to achieve their goals.  
Sparked: Discover Your Unique Imprint for Work That Makes You Come Alive, Jonathan Fields (2021)
In Sparked, author and entrepreneur Jonathan Fields draws from years of research and millions of data points to provide novel insights about what really brings meaning, joy, and fulfillment in work. Understand why certain types of work leave you drained, and identify steps to immediately shift the way you work and define your own success.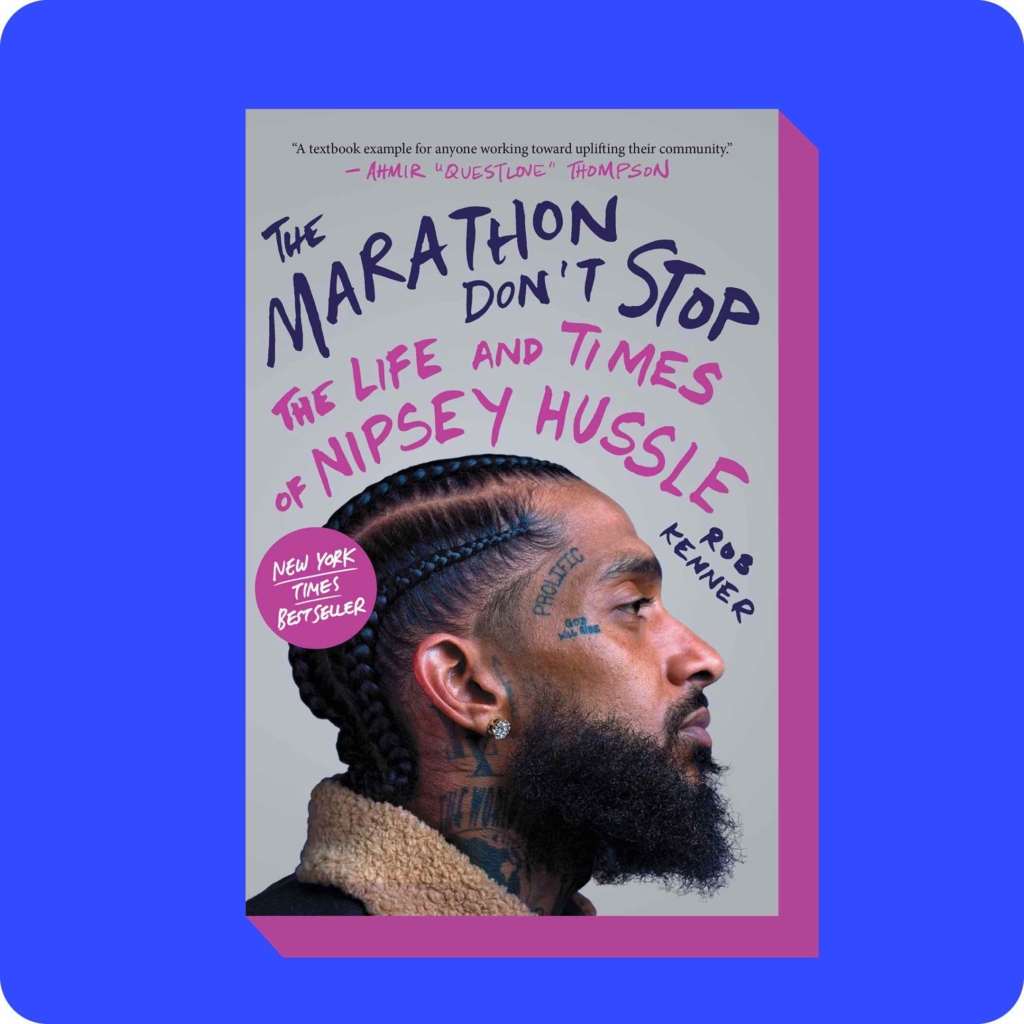 The Marathon Don't Stop: The Life and Times of Nipsey Hussle - by Rob Kenner (2021)
Rapper, entrepreneur, and activist Airmiess Joseph Asghedom, a.k.a. Nipsey Hussle, was determined to be successful on his own terms and to uplift his Los Angeles community. This biography chronicles his pursuit of excellence, business savvy, and willpower to overcome adversity. Nipsey built a career as an independent artist and was earning six figures before signing a deal with a major record label. Learn how he used his entrepreneurial spirit to build an incredible legacy as an artist and business owner.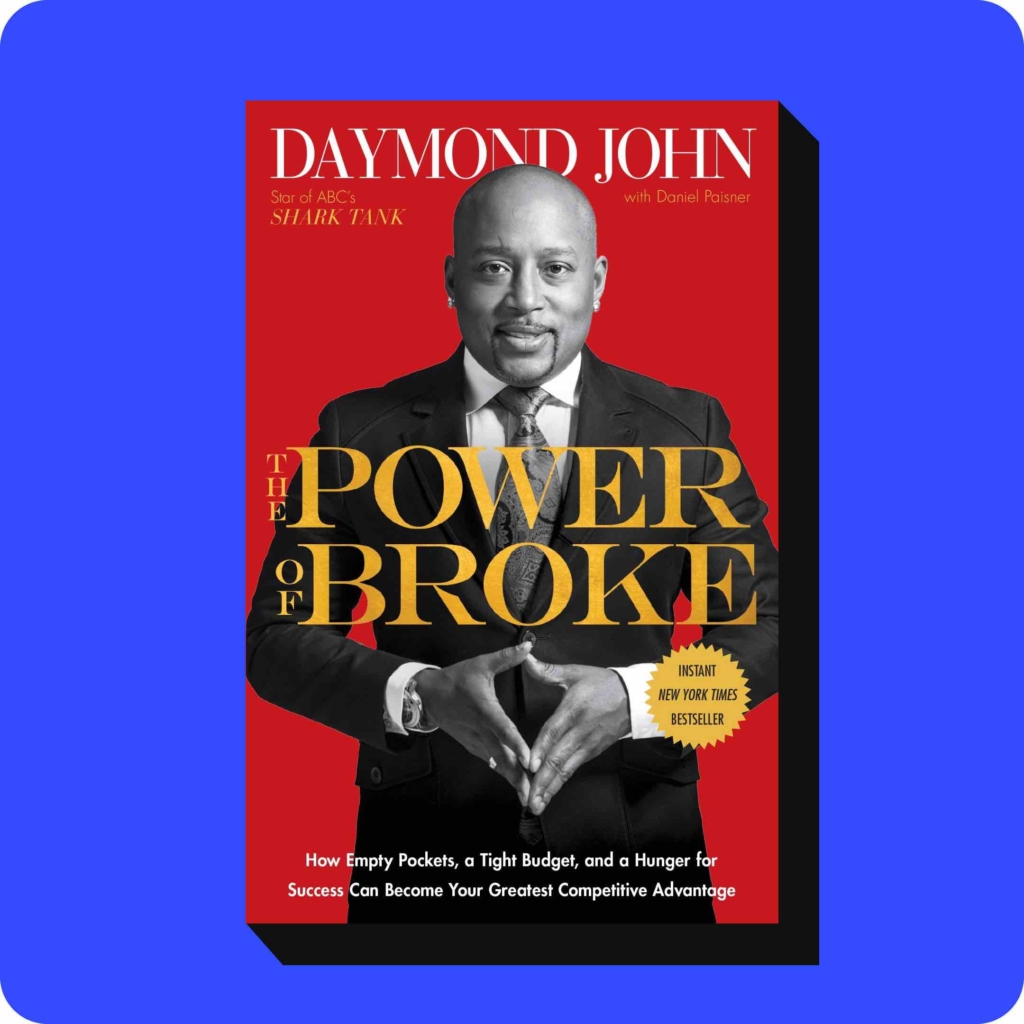 The Power of Broke: How Empty Pockets, a Tight Budget, and a Hunger for Success Can Become Your Greatest Competitive Advantage - by Daymond John and Daniel Paisner (2016)
In The Power of Broke, FUBU founder and Shark Tank star Daymond John teams up with journalist Daniel Paisner to make a compelling case that having a tight budget (or basically no budget) can be a competitive advantage. They argue that being broke forces you to think more creatively, use resources more efficiently, and connect with customers more authentically.

Get inspired and learn how Daymond went from selling t-shirts on the streets of Queens to launching a $6 billion global business. Especially if you're short on resources, this book can get you fired up to think of new solutions for your business.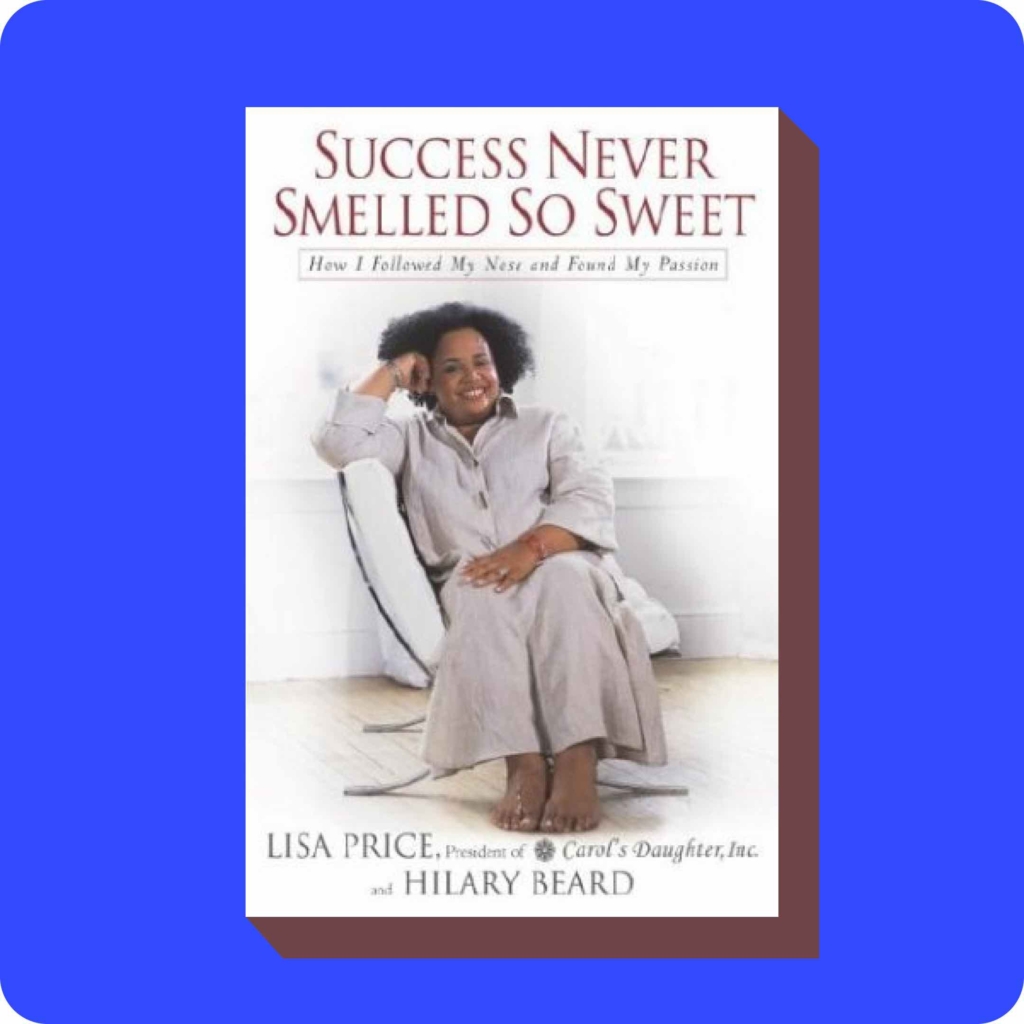 Success Never Smelled So Sweet: How I Followed My Nose and Found My Passion by Lisa Price and Hilary Beard (2004)
In this memoir, author Lisa Price writes about her journey from struggling to get a business loan as a young Black woman swimming in debt to founding Carol's Daughter, a beauty brand that grosses over $2 million a year. Lisa chronicles her fears and challenges with money, low self-esteem, and troubled relationships. She also shares how finding her inner truth was crucial for igniting her passion and creating some of her best-loved products.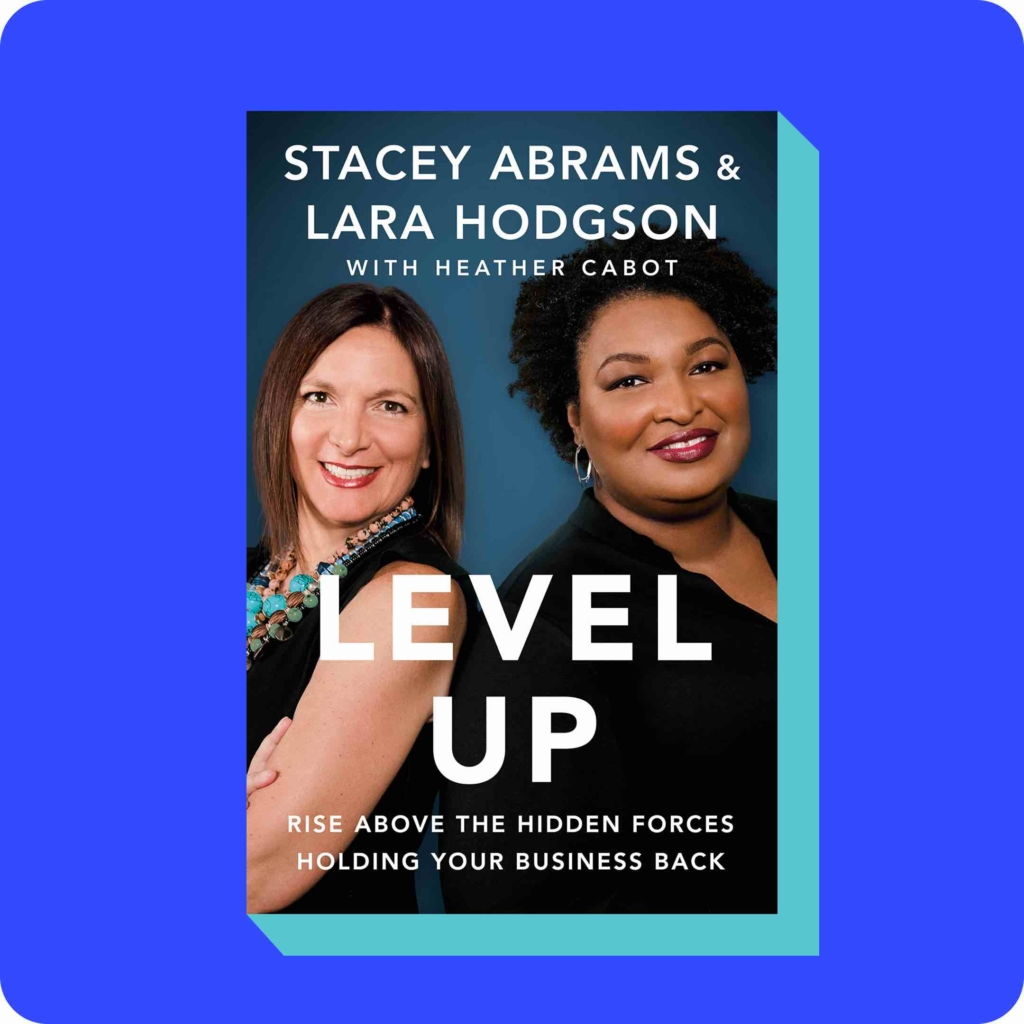 Stacey Abrams and Lara Hodgson have started several successful businesses over the past 15 years. In Level Up, they share some of their greatest learnings on obstacles that many business owners face – from how to grow effectively to tips on hiring employees.
Stacey and Lara share their stories and lessons in a personal and relatable way. If you're looking for a boost of confidence or feel held back in some way, Level Up seeks to help you take your next steps.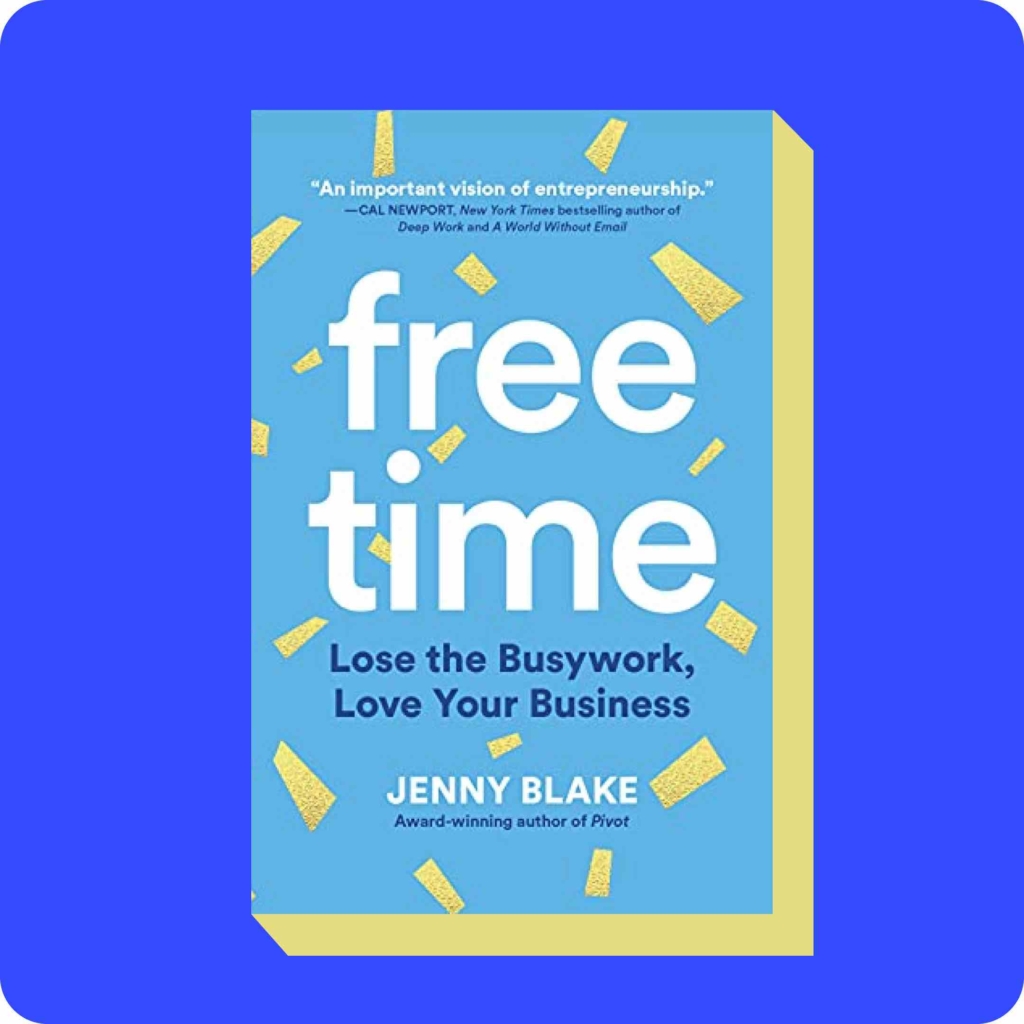 Free Time: Lose the Busywork, Love Your Business - by Jenny Blake (2022)
With all the demands of running a business, time management can be a serious struggle for many business owners. If you often find yourself burdened by busy work, this book could help you gain some insights to be happier and more productive.
Written by an award-winning author and co-creator of Google's acclaimed Career Guru coaching program, this book helps you create systems to streamline your workday, have a higher quality of life, and potentially earn more, too.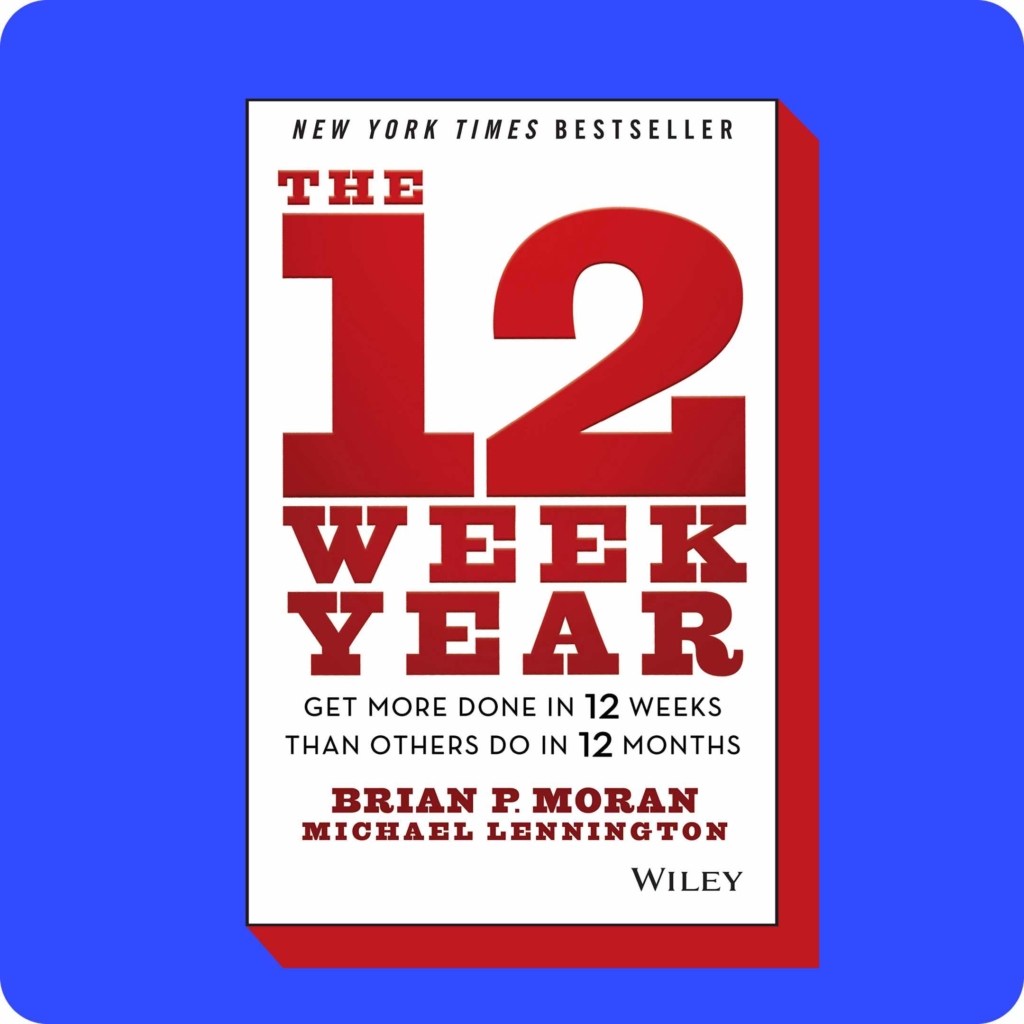 The 12 Week Year: Get More Done in 12 Weeks than Others Do in 12 Months, Brian P. Moran and Michael Lennington (2013)
Parkinson's law states that work will expand to fill the allotted time for completion. That means that when you limit the team and create appropriate deadlines, you do far more in fewer hours and with fewer resources.

The 12 Week Year argues that planning goals in 12-week periods will help you to get improved results in any area of your life. If you're looking for strategies to do more with less, this book can help you strategize and have greater accountability to quickly follow through with what matters most in your own business.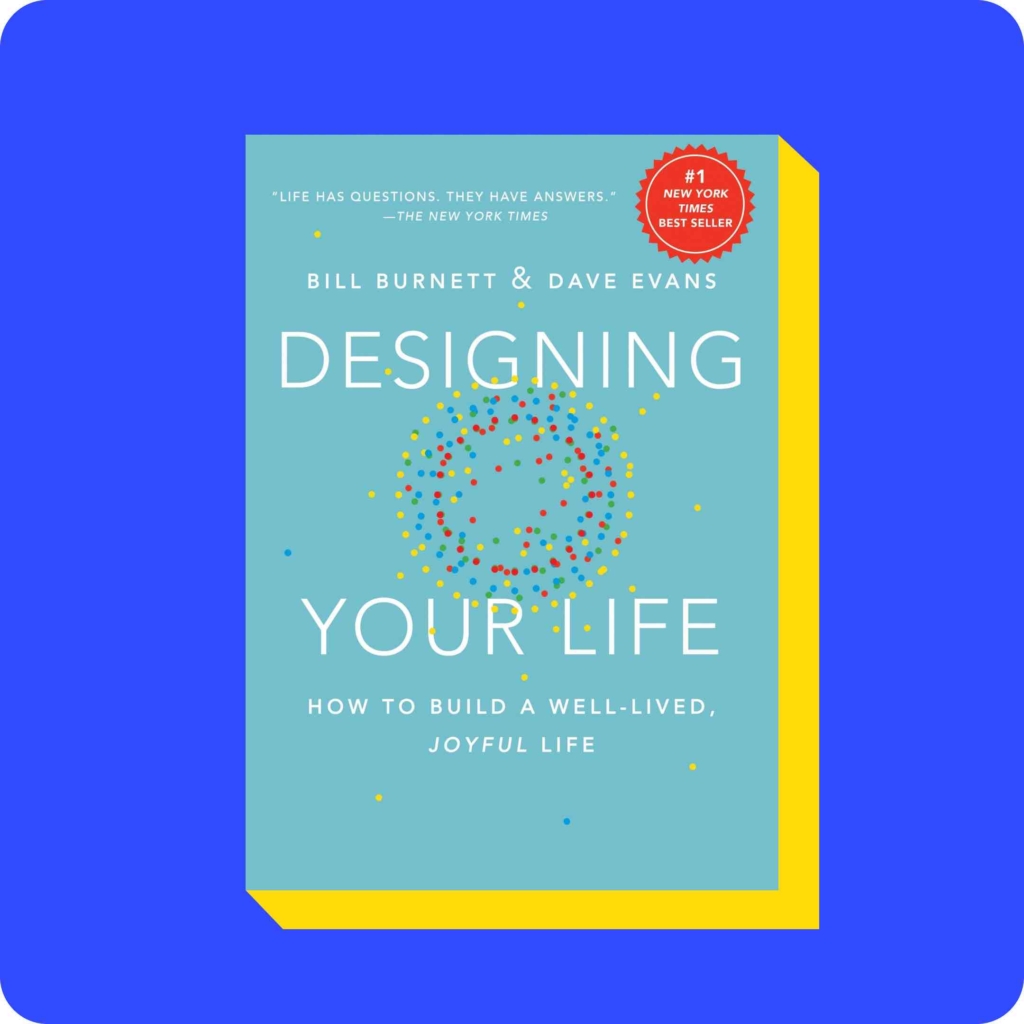 Designing Your Life: How to Build a Well-Lived, Joyful Life, Bill Burnett and Dave Evans (2016)
This New York Times bestseller shows you how to use design thinking to work and create a more joyful, meaningful life. Use the same design thinking responsible for breakthrough technology and products and apply it to your life as a small business owner. No matter how old you are or where you are at in your business, you can make adjustments to increase your satisfaction, improve your creativity, and be happier overall.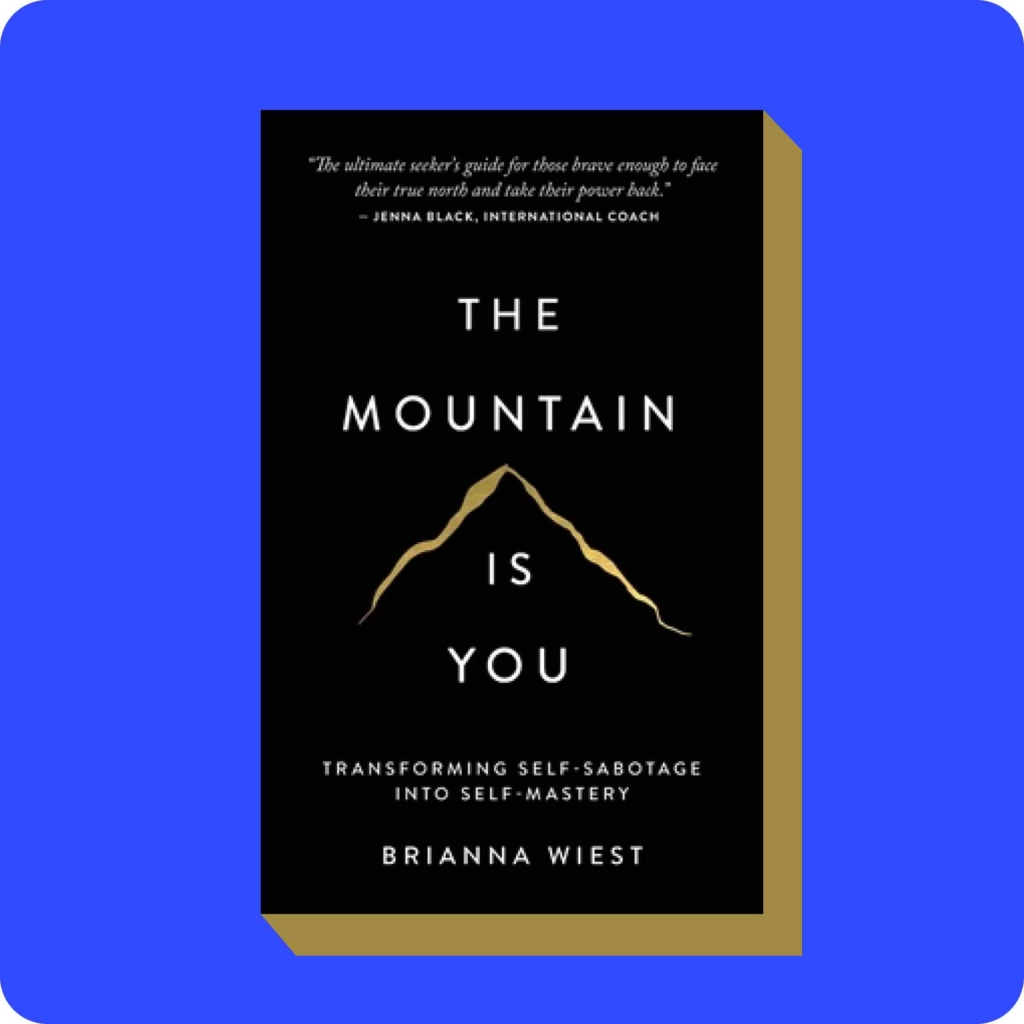 The Mountain Is You: Transforming Self-Sabotage into Self-Mastery, Briana West (2020)
Even when growth and success is your goal, certain thoughts and actions can subconsciously hold you back. This book dives into why we self-sabatoge, the challenges of change, and how to cultivate emotional intelligence and healthier behaviors. As you you climb the mountain of building your business, scaling your internal struggles will help you build resilience and get closer to self-mastery.