The top 10 recession-proof businesses in 2022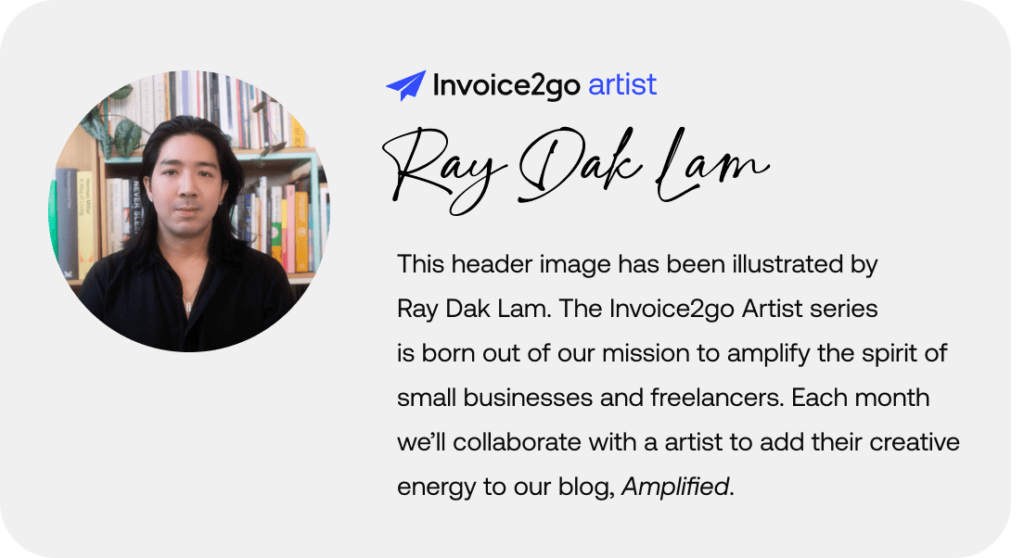 Experts predict that we could find ourselves in a recession soon. Amid surging inflation – which skyrocketed to a 40-year record high in June – 78% of employees are worried about losing their jobs during the next recession, according to an Insight Global survey of more than 1,000 working adults in the US. 
While it might seem counterintuitive, small businesses that arise from the ashes of an economic crisis can actually thrive. In fact, starting a business during this tough time can work in your favor  — if it's the right type of business, and if you have a stable financial situation and the right skills. 
The reality is that recessions create problems – and an entirely new set of consumer needs. Having the insight to accurately sense a changing market and new customer needs is where entrepreneurs thrive. Although risky, many of the greatest businesses were born out of recessions.
Disney launched during America's Great Depression, when people needed encouragement and escapism. Microsoft launched days after the 1975 recession ended, and Facebook became profitable following the Great Financial Crisis of 2009. 
If you've considered starting your own business, whether out of fun or necessity, Invoice2go, a Bill.com company, is here to support you. Here are 10 of the best recession-proof businesses. They have not only significant potential in our current climate, but also low overheads.

Ready to start your business?
1. Virtual assistance
Almost unknown just a few short years ago, virtual assistants are now providing numerous services to a variety of businesses. This can include things like social media management, scheduling, general administration, and even running errands. Becoming a virtual assistant can be ideal during a recession — especially if you secure clients who might not be that affected by an economic crisis. 
Seek out companies that have been around for years and have survived previous economic downturns. Also, smaller, single-person businesses, like law firms, may welcome having someone like you who has the availability and skills to handle the multitude of small tasks that they've been putting off.  
Starting a virtual assistant business is easy. There's little overhead and plenty of opportunity for growth, making it one of the most attainable recession-proof business ideas. You may even be able to start a virtual assistant agency and offer additional services beyond your original scope. It's a great area to be creative.
2. Online coaching and consulting
Due to the pandemic, more businesses are turning to online platforms as their customers stay at home. Many traditional in-person instructors and consultants are shifting their formats to be entirely online – and it's working.
For example, exercise and yoga instructors have shifted to providing online classes to members who are stuck at home and miss their workouts. Evolving into an online classroom can apply to just about any traditionally in-person group session.
Beyond groups, professional one-to-one consultants are also discovering the many benefits of moving their practices online. Everyone from nutritionists, to life coaches, to financial planning professionals is now offering regular appointments entirely online. And by promoting their new online services through social media channels like LinkedIn and Instagram, they're finding an entirely new group of clients who may prefer online consultations.
So, if you can do this, now is the perfect time to introduce others to your services – without requiring them to leave the comfort of their own homes. 
3. Tutoring
Education for children and adults alike is a necessary industry that's never put on hold – even when a recession hits the economy. Whether helping grade school, high school, college students, or even adults learning English as a second language, starting a tutoring business provides a constant flow of income that will rarely be disrupted.
Plus, becoming a tutor has very little start-up cost – you can work with your students entirely online. All you need is your knowledge of the subject and an ample internet connection to host video conference sessions with your new pupils.
As you start, consider contacting local school districts or organizations to share your services. Parents often ask teachers for recommendations for outside tutoring for their children, and local organizations (hint: search for them in Facebook Groups) will be a great conduit linking you to the people who need your help.
4. Accounting
No matter what the economy looks like, people will still need accounting services – that is, they'll still need someone to manage their taxes and balance their books. Many businesses view accountants as indispensable members of their teams. They turn to them for advice during difficult financial periods, especially during recessions.
With today's technology, you can make most accounting consultations via a video call and send invoices conveniently using the Invoice2go app. If you have a degree and experience in accounting, this may be an ideal time to help both individuals and businesses. Remain independent and take on as many clients as you'd like.
Also, investigate liability insurance to protect yourself from business risk. There is specific coverage just for accountants that offers protection from financial losses resulting in claims of negligence, errors, or omissions while you're performing your role.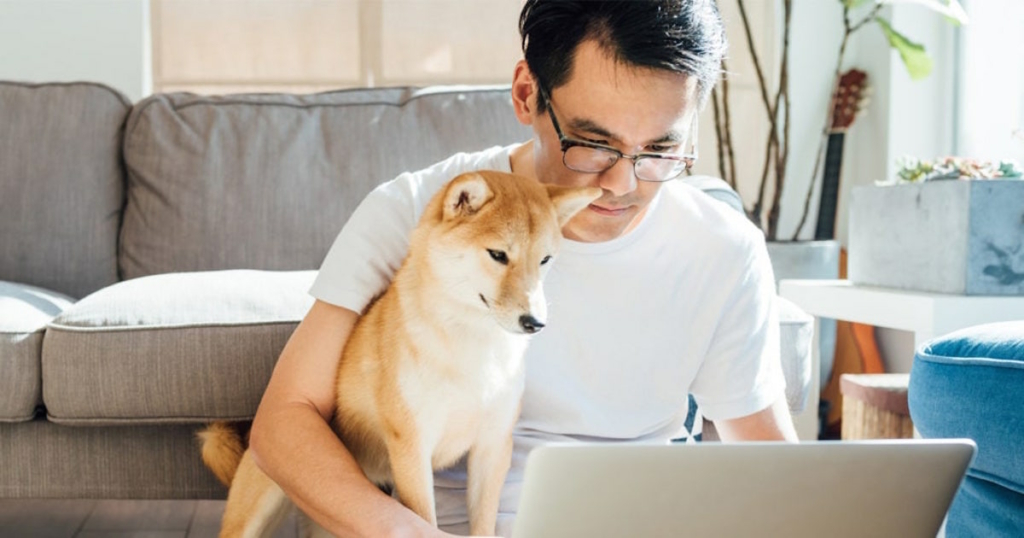 5. Resume writing
Too often, recessions result in cutbacks and job losses. This means that more people are seeking employment during recessions. 
But it's hard for one person's resume to gain attention among so many other applicants. Being a professional resume writer helps meet this current and growing need, making it a lucrative recession-proof business. Your expertise can ensure that candidates are using the necessary keywords and showcasing their skills and experiences. This provides them with the best chances of getting considered for a job. 
Having excellent writing skills and studying the best practices for resume and cover letter writing puts you in an excellent position to become a skilled resume writer. You can easily work from home and arrange calls over Skype or Zoom. Promote your business on professional social media sites like LinkedIn.
Do your homework and find out what other professional resume writers are charging. You'll find that they have several different rates depending on the level of detail and length a person needs. This type of writing is necessary in our current economic market and can help others get back on their feet.
6. Online discount stores
During recessions, people want to save money as much as possible. Therefore, discount stores become recession-proof businesses as people seek the everyday items they need – and even the little luxuries they want – without spending a lot.
You can begin your business entirely online with apps like Etsy or Shopify – without the demands and expenses of a traditional brick-and-mortar location. Also, this approach allows you to start as small as you'd like and expand your offerings as your business grows.
7. Bulk food stores with delivery services
During times of uncertainty and economic downturn, many people hit the grocery stores and stock up, sometimes to an extreme level. This is when it pays to own a bulk food store — especially one that provides home delivery. Most often, these are not high-end luxury items that people can live without, which makes serving this segment of the food and beverage industry an especially attractive business idea.
Individuals turn to bulk stores for very basic personal household items such as toilet paper, diapers, paper towels, toiletries, and cleaning products. They also look for basic food items like rice, milk, sugar, fruit, and bread.
Keep in mind that overhead for bulk food stores won't be low. So, it may be a good idea to start with a limited number of basic items and expand your offerings as you grow. Use apps like Shopify and places like Facebook to help develop your initial go-to-market and digital strategies – and to determine when you're ready to expand.
8. Home health care services
Age and illness know no demographics or borders. Therefore, jobs in health care will always be needed and are recession-proof businesses that provide essential services to communities. And you don't need a medical degree to help those in need.    
Basing your business out of the home, you can visit your patients in the comfort of their residences and assist them where your qualification fits. Of course, a standard background check and specific licensing are needed for this role but can easily be sourced online. During times of pandemic, this will require special training, but it isn't an unachievable task.
Starting a home healthcare business is a great way to avoid the large overhead that comes with opening a traditional healthcare practice. All you need are the right qualifications, a safe and reliable vehicle, your supplies, and customers.
9. Auto repair shops
During a recession, luxuries like new cars are less sought after. Most people are on tighter budgets and more inclined to repair what they have instead of replacing it with something brand new. This is especially true of items we rely on for everyday use, like our cars and delivery vehicles.
So, instead of buying new, individuals seek out reliable mechanics to help with the routine maintenance and occasional repairs that all vehicles need. If you're experienced and skilled in auto repair, any time – even during a recession – is a good time to start a business as a mechanic.
Do your planning and homework ahead of time. A lot of your initial expenses will be in tools and supplies. Also, as with any new start-up, consult with an accountant to help you with bookwork and an attorney to cover any liability issues down the road.
10.  Debt collection agencies
As more and more people are unable to afford to pay off their debts or credit cards, debt collection will increase in demand during a global recession. 
You'll need to complete specific courses to become a professional debt collector. But they aren't extensive and once done, you're ready to go. 
That said, interactions with debtors can be emotionally fraught, demanding a deep capacity for compassion and empathy. Your goal is to work with the debtor to come up with an action plan. Ultimately, you'd help individuals and businesses who are owed money so they can stay in business, especially during times of recession.
Starting a business never comes easy. But if you're passionate about what you do and your business meets a current and everyday need, your work will be a labor of love, and you should put your heart and hard work into it. And remember, you can create a new small business with a very lean team. If you want to become self-employed, searching for positive opportunities and recession-proof businesses is important, especially when times are tough.
The sky's the limit when starting a new business — even during times of economic downturn. And at Invoice2go, we believe in you, and we're here for you.