Invoice2go Artists: Q&A with Sam Cade of Cade's Cakes
What better way to wrap up March and Women's History Month than to celebrate with some cake? Throughout the month we've been highlighting women-owned businesses, sharing some new resources – like how to get certified as a women-owned business or find grants specifically for women-owned businesses – and we teamed up with Sam Cade to make an Invoice2go, a Bill.com company, and Female Founders cake!

Both of the cakes – and some Cake Guts – were donated to the Women's Workforce Readiness Initiative, a program providing women with social support and skills training to secure employment in high-growth industries. We're glad we could team up and show our support.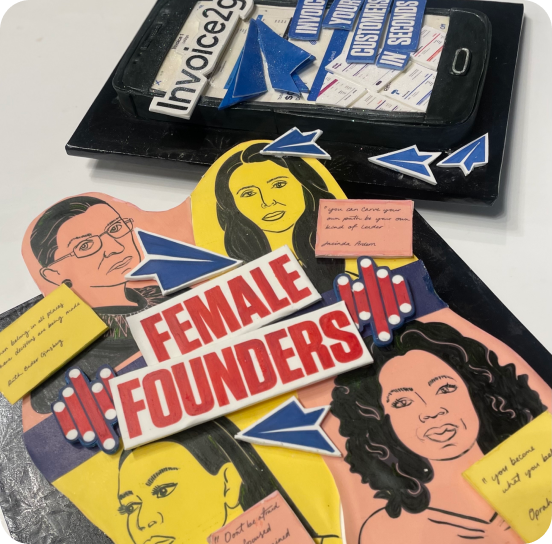 Sam's the founder of Dallas-based Cade's Cakes. Back in 2012, she started her business and quickly grew a fan base for her creative and wildly realistic custom cakes. She recently introduced Cake Guts – Instagram-worthy, deconstructed cake in a jar – and you can catch her competing on the #1 Netflix series, Is it Cake? 

We caught up with Sam on Zoom to talk about her business. Read on for an exclusive Q&A where she talks about overcoming challenges, and how she continues to find exciting new business opportunities and ways to expand her creativity.
How did you get started making cakes?
It got started because I have the biggest sweet tooth ever. My favorite food is donuts and I eat so much sugar. I worked at a bakery back in high school because I liked sweets so much. And it honestly just developed from there.

I've also always been into like arts and crafts – anything creative. So decorating cakes is pretty much arts and crafts plus sugar – the perfect combination for me.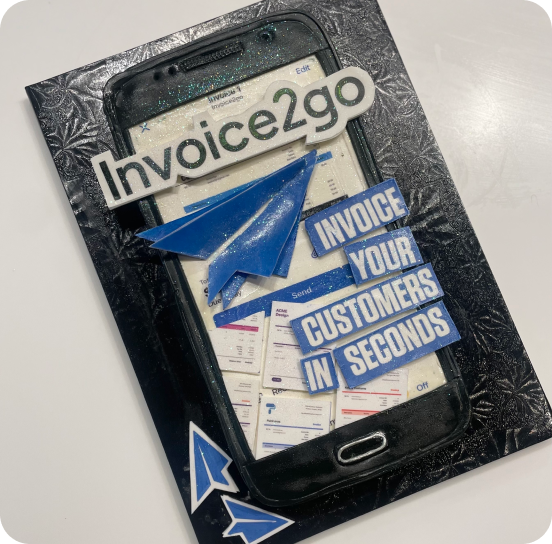 How were you able to take those passions and turn them into the business you have now?
It happened organically. I went to business school at the University of Texas in Austin and made cakes on the side in my apartment. I was also being social and spreading myself way too thin.

So I switched and decided to go to pastry school in New York. I worked at a couple of bakeries but missed making custom cakes and having one-on-one customer interactions. That's when I circled back to doing my own thing.

I've always made cakes on the side, but I wanted to see if there were other things I liked. I went to a French school and was like, maybe I like bread better. Maybe I like macaroons or I want to do restaurants. But in the end, I really just like making cakes – so I got back to making my own cakes.
I know you recently made cakes for a wedding in Mexico. What are some exciting projects you've had the opportunity to work on?
I've flown with quite a few cakes, which is a little stressful. You put it in the overhead and cross your fingers. In New York, I made some cool cakes for SNL and The Knicks, which was super exciting. 
I also filmed a Netflix show called Is It Cake? last summer and was in LA for a month. During COVID, there was the whole trend of people cutting into objects, thinking they're real – but they're actually cake. This show's based on that with eight cake decorators. It was a cool experience, even though I didn't think my cakes were the best I've ever made.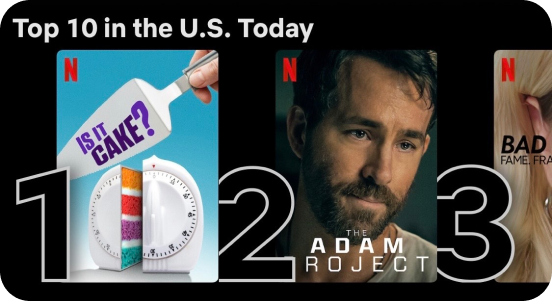 What do you think helped you grow your business and get opportunities to work with big clients and do TV shows?
Honestly, I've gotten every customer through word of mouth and social media. I've never advertised or anything. When you think of a cake, it goes to a party of 20 people. So 20 people see the cake, taste it, and then it builds from there. 
I've also been doing this for a long time. Even though I just turned 28, I've been making cakes for 10 years now. I'm an over-committer, so I hit my 10,000 hours a long time ago. I've had a lot of practice and work pretty much seven days a week.
Tell me more about Cake Guts. What was the inspiration for that? 
I'd say 75% of the cakes I make are shaped into objects – because that's my favorite. It started back when I was in New York. I would always have my friends pick up plastic containers of scraps of cakes I did that day. And then it spread from there.

I started selling them on Instagram super casually. And it sounds crazy, but during COVID, Goldbelly – a national food distributor – reached out and asked if I wanted to sell Cake Guts online. Now we ship Cake Guts nationwide and have a kitchen in Dallas where we make cake that's just for the guts. 
Cake Guts are layers of cake and frosting. I'm obsessed with having a textured crunch like Ben and Jerry's. It typically has some kind of cookie or crunch in there, and we change the flavors seasonally. I hate when cupcakes dry out and stuff, so with these, it's nice because you can take a couple of bites and then set it aside and put it in your fridge for the next day.

It was just a crazy concept that started during COVID that has taken off and become a whole other beast!
What's one of the most challenging aspects of running your business, and how do you deal with it?
I learned I can't do it all by myself. Having different people working on different things helps. I moved back to Dallas and have more help with the business side. This is turning into a real business that involves more than just me. We want to open the first bakery in Dallas since that's where I'm from and it's the easiest place to ship from. We want it just to keep growing from there.
I'm aiming to turn my business into a 360 dessert brand. We're launching all these new products with more standardized designs. So it's not entirely centered around custom cakes. We're doing cookie cakes, my most popular cake designs, and more stuff like that. I think there's such a void of cool dessert brands. I worked at Milk Bar in New York City for a while, and they were the cool brand to me when I was growing up.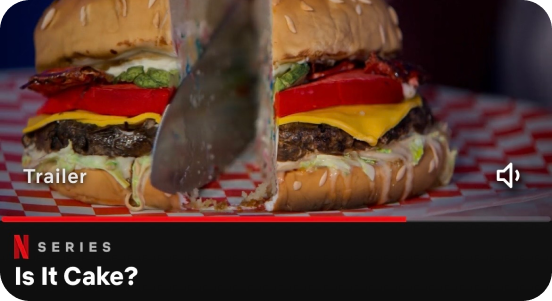 When do you feel most satisfied with your work?
It's pretty cool for me when I have a fridge full of completed cakes, and they're all different designs – that's a great feeling. Saturdays are always my busiest days. I typically have around eight custom cakes go out and a bunch of other stuff, so getting through the weekends of crazy orders is satisfying.

And then, I recently went to Mexico and had no idea what I was getting into. I knew I was making a wedding cake, but I didn't know where I was making it or what the kitchen would be like. But it worked out – the cake tasted great, looked good, and got to the venue.
I like to sign up for crazy, random things. I'm typically down for the challenge if anybody has a wild request. I love to keep it interesting. Every day is different in my work, and that's pretty cool.
What advice would you give to a baker or other creative professional like you who's just starting out?
The big thing I've learned is that you can't do it all yourself. And having people with other skill sets is so helpful. For me, I'm not the most organized. So now I have people helping me streamline my prices, invoicing, and all of that. I wish I had gotten that help earlier on.