The ultimate list of small business grants for women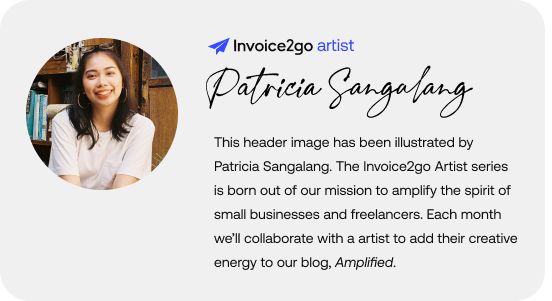 It's women's history month! We're celebrating women-owned businesses in our own inimitable way—with a comprehensive guide to small business grants for women.
True enough, we certainly don't need a special month to celebrate and reflect on all the contributions women have made to the world. We bear witness to the proof all around us each day, in our society, our communities, and woven into the fabric of our nation's history.
Before we dive in, let's define small business grants for women. Business grants are private or government-funded programs that offer free money to qualified recipients. They are not loans or lines of credit, so you do not have to pay them back.
For women entrepreneurs, grants offer a way to raise much-needed capital for your business through specialized programs. They are often run by non-profits or private organizations outside traditional financial channels.
A study released by PitchBook found that although women raised 83% more venture capital in 2021 over the previous year, that number only accounts for 2% of the total venture capital raised in the United States.
Women continue to face challenges to funding, much more so than their male counterparts. With that in mind, it's more important than ever to understand what options are available so you can plan strategically for business growth.
The ultimate guide to small business grants for women
Grants for women-owned small businesses may have specific qualifying criteria attached to them, so it's critical to research each offer to ensure you qualify before you apply. Competition for funding is quite fierce, so don't put time into a grant that you have no chance of winning. We offer a guide and free small business grant boot camp to help you learn how to craft a winning application.
The following list details some of the requirements to apply, but not all; we suggest you visit each site individually to be sure you understand the scope of the grant program.
Federal government grants for women
1. Grants.gov
Grants.gov is a vast database of federal grants. However, it's not solely tailored to women, nor is it focused exclusively on small businesses. There's a lot of information here, and it will take some time to sift through it. Use their search engine to filter and drill down to the results you're looking for.
2. Small Business Innovation Research and Small Business Technology Transfer programs
These initiatives are facilitated by the Small Business Association (SBA) and are specific to select industries, including health and human services, agriculture, education, and defense. There are numerous other eligibility requirements, so check them carefully before applying.
State and local small business grants for women entrepreneurs and small business owners
3. Women's Business Centers
There are more than 100 SBA-sponsored Women's Business Centers in the United States, each dedicated to providing women business owners and entrepreneurs with access to funding and business development resources. Whether you have an established business or are just getting ready to launch a new business idea, WBCs offer a range of services, including training, coaching, access to federal contracts, credit, and funding opportunities.
4. Economic development administration
Most geographical areas, cities, and states have economic development offices focused on strengthening the local economy. The U.S. Economic Development Association maintains a database of regional EDA offices and contacts to help you find one in your area. These offices cater to all business owners, not just women, but if you ask the right questions, you'll be able to find out about available small business grants for women.
5. Small Business Development Centers
Small Business Development Centers (SBDCs) are often located on college campuses and offer free business counseling services for business plan creation, market research, crowdfunding, and securing financing from grants and small business loan programs. Many also have programs geared toward women and minority business owners, like the Minority and Women Business Enterprise Certification, which will give you a distinct advantage when competing for business. 
Private small-business grant money for women 
6. Grow by Invoice2go, a Bill.com company
Our granting program awarded $200,000 to small business owners from minority communities and underrepresented groups, including women. While this program is currently closed to applicants, you can still get free access to the workshops and community that were a big part of it.
7. Amber Grant
The Amber Grant for Women is a $10,000 grant exclusively for women-led businesses and entrepreneurs. They award one grant per month, and at the end of the year, they choose two recipients out of their past awardees to receive an additional $25,000. Amber Grants for Women has recently expanded to include grants for specific business categories, so you could be considered for a $10,000 award when your industry month comes up. For example, February is Health and Fitness month; March is Food and Beverage.
8. IFundWomen Universal Grant Application Database
IFundWomen provides coaching, community, and support for women entrepreneurs. Their database works like this: you sign up and create your profile, and when funding programs come up that you qualify for, they'll send you an invitation to apply. Some of their past funding partners include Visa, American Express, Unilever, Adidas, and Neutrogena. Their website also offers tons of information and opportunities for women founders, including mentorship, coaching, and more.
9. Cartier Women's Initiative Awards
The Cartier Women's Initiative Awards offers three grants to early-stage women-owned businesses. First place awardees are granted $100,000, second place is $60,000, and third place is $30,000. Additionally, recipients benefit through high-level executive coaching and training workshops to help them take their efforts to the next level. Three recipients are chosen in each of 10 geographical regions, and the deadline for their 2023 awards is May 16, 2022, so there is still plenty of time to apply.
10.  SoGal Black Founder Startup Grant
SoGal offers startup grants of either $5,000 or $10,000 for businesses owned by black women or nonbinary entrepreneurs. They work with sponsors like Twilio, twelveNYC, and Walmart.org's Center for Racial Equity to fund the project. Award recipients also receive counsel on fundraising to help them leverage their award to the best possible outcome.
11.  Visa "She's Next"
Visa She's Next Grant Program is dedicated to Black women-owned B2C businesses that have been in business for a minimum of two years. This year's program is now closed to applications; however, you can access more info and get notified when the window opens again through iFundWomen.  
12.  FedEx Small Business Grant
The FedEx Small Business Grant is open to both men and women. However, it's worth noting that their policy is equitable between genders. They run the program like a contest, allowing the public to vote for their favorite contestant. Three grand prize winners receive $50,000, and seven first-place winners receive $20,000, along with extensive media coverage under the FedEx brand and other high-value business services.
13.  National Association for the Self-Employed Growth Grants
The NASE offers small business grants up to $4,000, which can be used to purchase new equipment or software, train new employees, boost your marketing, or apply to any number of business growth initiatives. To apply, you'll need to become a NASE member, and in some cases, there is a waiting period before you can apply—so get going!
Other grant opportunities
Below are a few more resources to help you find small business grants for women. Although some do not offer grants, per se, they do provide valuable resources and training for women entrepreneurs.
14.  IdeaCafe Grant
IdeaCafe Grant is open to both men and women. It's free to apply, and if your business is selected, you can receive $1,000 in micro-grant funding. They only award one grant per year, and the application window closes at the end of January. Though you're past the deadline for 2022, mark your calendar for next year.
15.  GrantsforWomen.org
GrantsForWomen.org is an extensive database of granting resources to help women entrepreneurs locate and apply for grants to help them launch or grow businesses. You'll also find info on non-business-related funding and resources, like scholarships, mental health support, and lots more. Set aside some time as the listing is alphabetical, and there are no sorting or filtering options to help you narrow your search.
16.  The Halstead Grant
The Halstead Grant provides a cash grant of $7,500 plus $1,000 credit towards Halstead jewelry supplies. It is offered exclusively to women who own companies in the jewelry industry, mostly jewelry designers whose businesses are less than five years old. Even if you don't win the grant, you'll benefit from feedback on your portfolio and application from top professionals in the industry to help you improve.
17.  Open Meadows Foundation
Open Meadows is a non-profit organization providing micro-grants to women-owned or run projects and businesses with less than $75,000 in annual income. Part of the criteria for submission is that the company must promote gender, racial, or economic justice or otherwise directly benefit women and girls. Their website currently states that they are reorganizing and won't be taking new applications until that process is complete. However, you can sign up for notifications, so you'll know when the window re-opens.
18.  37 Angels
37 Angels is a group of female angel investors that invest exclusively in women-owned businesses. If you're invited to pitch, funding from the angel investor group ranges from $50,000 to $200,000. You'll also find tons of curated resources and professional development opportunities on the website, each designed to help you achieve your business goals. Once accepted for membership, you'll have a chance to be chosen to pitch.
19.  Visa Everywhere Initiative
Visa Everywhere is a regional program for B2C and B2B companies that deliver innovative payment and commerce solutions. Software companies, blockchain, lenders, merchant services, and retail technology are just a few of the key areas they focus on. Prizes range from a $10,000 third-place award to $100,000 for the top slot, with an additional award going to local and regional entrants in key geographical areas.
20.  Veteran Women Igniting the Spirit of Entrepreneurship (V-WISE)
Open to women veterans and spouses of veterans, V-WISE offers resources and business training to help women launch, develop, and grow new businesses. They offer several low-cost online programs, some of which include one-on-one mentorship, networking opportunities, and more.
Small Business Grants for Women: Getting Ready to Apply
Every small business grant for women has its own set of requirements. Some applications, like the Amber Grant, are quite simple and prioritize the story over hard business data and pitch decks. Others, like those offered through the federal government or the SBA, will ask for more granular data. Either way, it's imperative to read the instructions before you start the application so you don't get frustrated along the way.
Here are a few quick tips to help you in your grant application journey:
Understand the granting organization's specific criteria and priorities. This little detail is essential, as it will help you get a sense of whether you are a good fit for the grant or not. There's no point applying to something you have little chance of winning.
Look up past winners to get a sense of what they have funded in the past. Sometimes, identifying a common thread in past grant recipients makes it easier to understand what they like to promote.
Work on your business plan to ensure it's clear and polished. This is always a good idea because you'll need a solid business plan for all kinds of things, including being able to prove your business model's viability and market fit.
Be concise on the application. Run your ideas by people you trust to ensure everything flows and makes sense.
Open the lines of communication with the grant officers. They are the best people to speak to if you have questions—they want to see you succeed!
For additional insider tips and tricks on applying for grant money, we invite you to join our Female Founders community.