Announcing the winners of Grow!
After four months and hundreds of hours spent looking at applications from incredible small business owners across the US, we're thrilled to announce the winners of Grow by Invoice2go, a Bill.com company! From over 31,000 applications, the 20 awardees selected represent the passion, perseverance, and dedication of small businesses from traditionally marginalized communities everywhere. 
Aside from meeting our terms and conditions, the 20 winners were chosen based on a weighted scale of each entrepreneur's business plan, purpose, feasibility of success, and challenges faced. They were assigned to a 1st-tier cash prize of $15,000, a 2nd-tier cash prize of $10,000, or a 3rd-tier cash prize of $5,000 each. These 20 selected winners will also receive a one-year complimentary Invoice2go subscription to further strengthen their ability to grow over the next year. 
Additional prize elements include free access to Invoice2go's online communities, including Go Getters, Female Founders, and Creative Collective, along with Invoice2go Learn's business development workshops taught by renowned career coaches and content creators.
A special thank you to our judging panel of five prominent journalists and community leaders who provided their time and feedback during the final selection process:
Without further ado, please meet the winners of Grow! 
Tier 1 winners of $15,000 each
Hsin Liu - M Bar (Arkansas)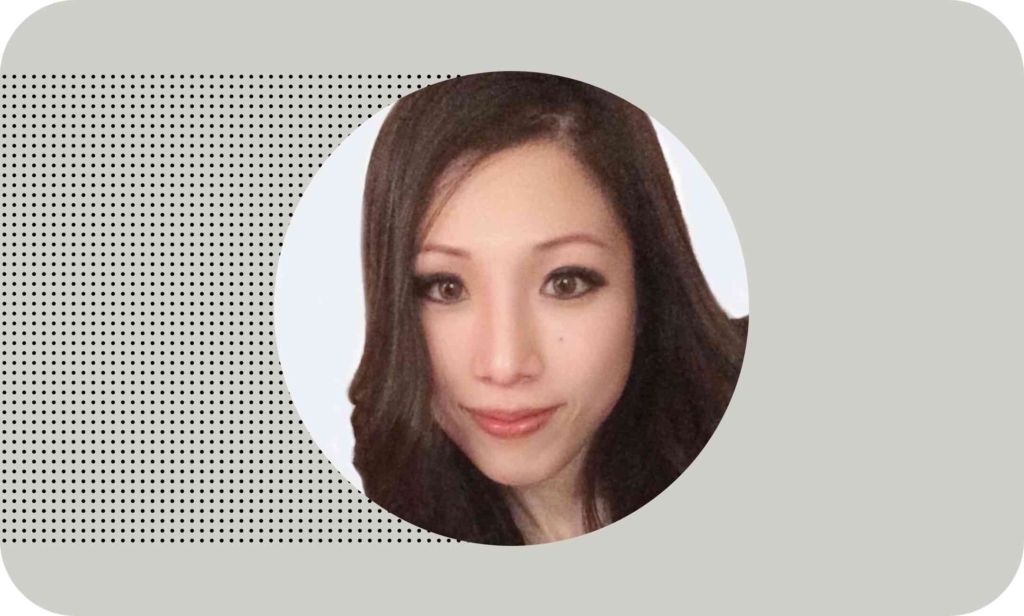 Website | Instagram | Facebook
Hsin Liu is the owner of M Bar, a drive-thru and delivery restaurant offering healthy food with an Asian twist. Based in Harrison, Arkansas, M Bar's offerings include everything from fresh salads to mouthwatering coconut shrimp tacos and spicy chicken sandwiches.
Hsin Liu and M Bar have dealt with many obstacles, including gaining acceptance in town. "Being in a small town, everyone wants fast food," Hsin Liu explained. "There were no other options if you wanted to eat healthily or if you were on a strict diet." Delivering to the retirement community and those struggling with cancer has been a central focus for M Bar over the past year. They offer free delivery for doctors and nurses at local hospitals. 
We're excited to award M Bar to help them expand their mission and open dine-in services. "We plan to use 70% of the funds to buy tables, chairs, plates, bowls, and cups for dine-in customers," Hsin Liu said. "The other 30% will go to our home delivery service for customers that don't have a way of getting out." 
Karol Rodriguez - Karol Rodriguez (New York)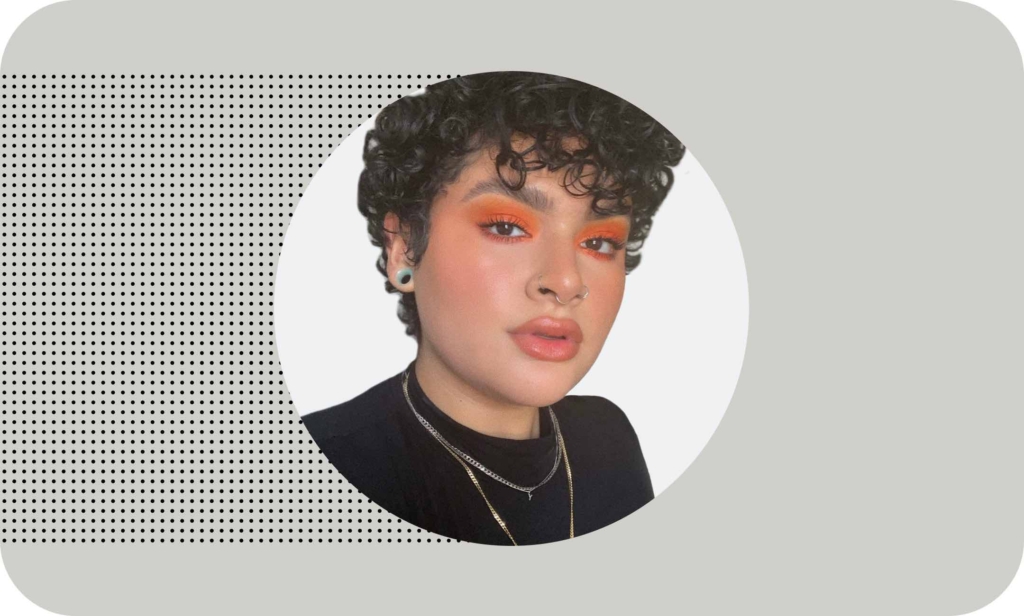 Website | Instagram | LinkedIn

Karol Rodriguez is a Latinx, non-binary makeup artist and content creator based in New York City. They discovered their love of makeup in their early teens and began creating Snapchat and YouTube tutorials at 18.

Karol's worked with high-profile clients, including Maybelline, Megan Thee Stallion, Jessie Reyez, WolfTyla, and KidSuper. They've also prevailed over stressful personal challenges. "I overcame living in a toxic environment detrimental to my mental health and business," Karol said. "I was able to crowdfund and save to move out. Now I can focus on my business, not just my survival."

Karol expressed a deep commitment to their community. "My entire life is about amplifying marginalized voices," they explained. "My community saved me. I have done unpaid work for BIPOC/LGBTQIA+ companies. I donate to the Black trans community regularly. Last month, I started sending makeup boxes to long-time supporters of mine."

We're thrilled to celebrate Karol as a Grow winner. "The biggest challenge I still face is not having a camera or a proper filming setup to create strong content," they said. "I am limited to only my iPhone and dodgy lighting. With more professional equipment, I can raise my rates and create dynamic content for clients."
Leah Hernandez - Young Authors Publishing (Georgia)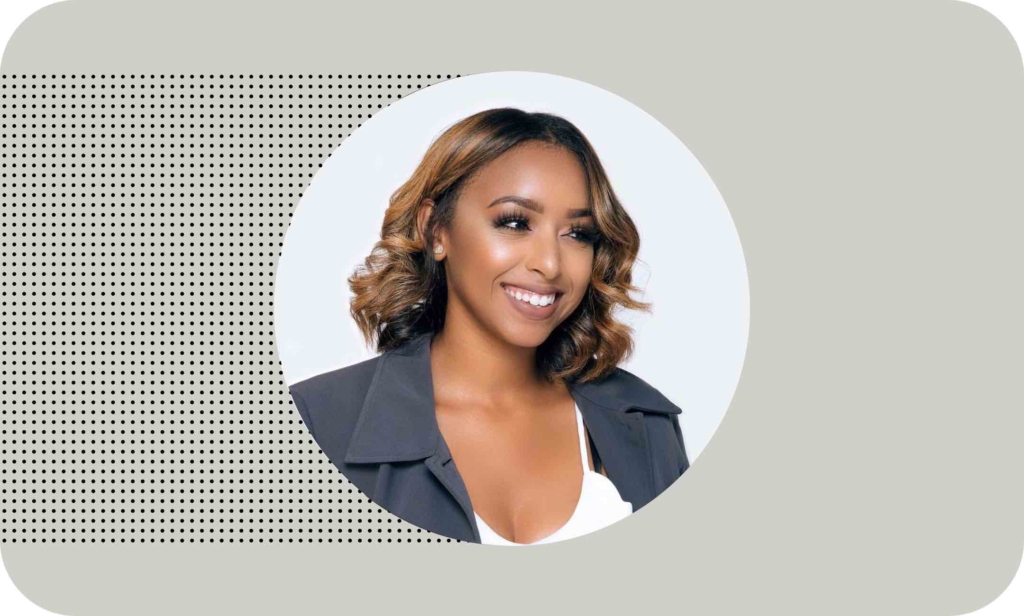 Website | Instagram | LinkedIn | Facebook
Young Authors Publishing exists to share the stories of Black, Brown, and Indigenous youth. They believe all kids are story-worthy and should see themselves reflected in the books they read. 
Owner Leah Hernandez has overcome countless obstacles in growing her business and securing a global distribution deal. "This partnership gives us access to a dedicated team of sales reps that assist us in selling our books to bookstores, libraries, schools, and specialty markets across the world," Leah explained. 
Young Authors Publishing has demonstrated commitment to the community through competitive royalty splits, financial literacy courses, and teaching people of color about the ins and outs of the publishing world. We're delighted to include them among our Grow winners, and help them increase brand awareness and continue their mission.
Sativa Brown - Baron Long Party Rentals (California)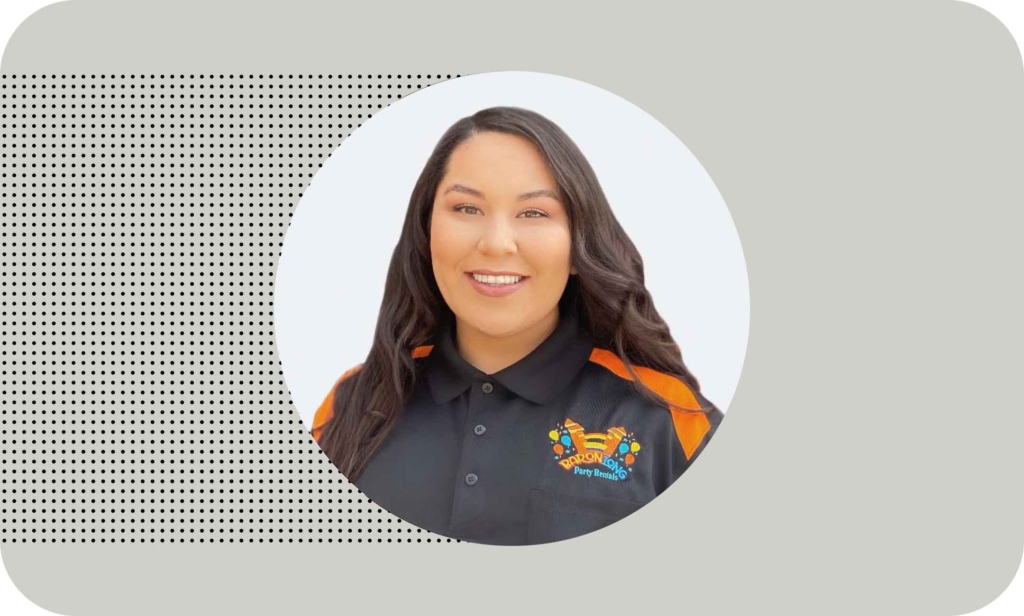 Website | Instagram | LinkedIn | Facebook
Baron Long Party Rentals is a Native American-owned party supply rental company that makes events stress-free. They currently offer tables, chairs, dinnerware, games, and seven different inflatables. 
For owner Sativa Brown, the goals of Baron Long Party Rentals go far beyond getting paid. "Our community is the reason we started this company," she shared. "This isn't just a business for us – it's a step towards generational wealth for our community. I hope to prove there is a place for Native Americans in business."
With the pandemic causing many to cancel gatherings over the past two years, Baron Long Party Rentals has persevered, operating safely and even turning a profit. We're glad to include them in our list of Grow winners. "A challenge we're facing is competing with the amount of inventory our competitors offer," Sativa said. "Winning funds enables us to buy more equipment and set up booking software to offer our customers more rental items and convenience." 
Robin Oloyede - Colorfull Plates™  (Texas)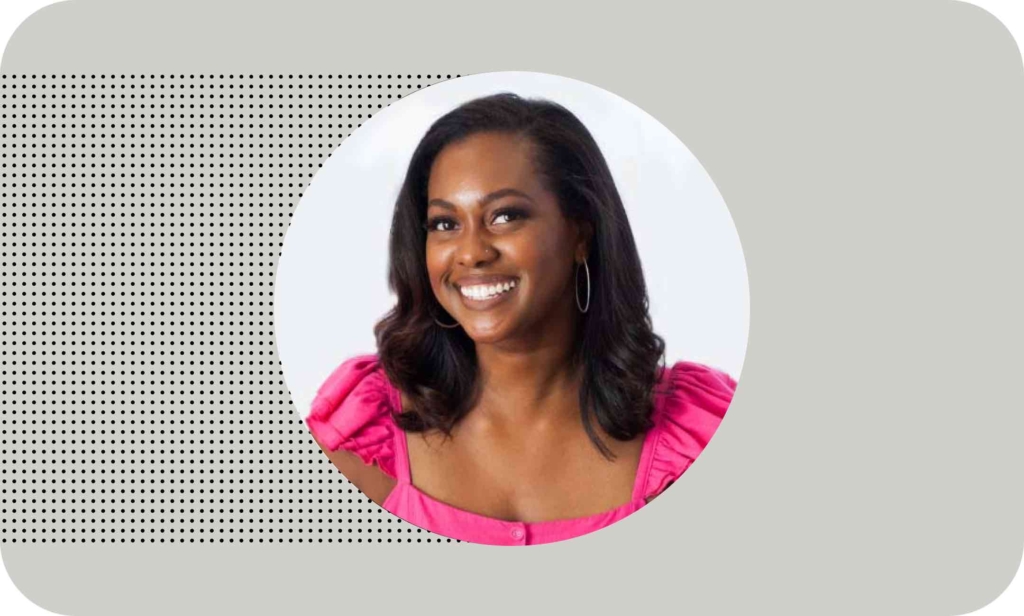 Website | Instagram | Facebook
Seeing themselves represented in the media and other high-profile spaces can positively affect children's development and self-esteem. So, when Robin Oloyede's son told her he wanted to grow up to be an astronaut, she looked for toys and images of astronauts that looked like him. Unfortunately, she found none. 
Frustrated and determined to make her son's future hopes feel like a reality, Robin decided to take matters into her own hands. Colorfull Plates™ now helps children of all backgrounds see themselves as colorfully as they do in their imaginations. They sell a variety of children's tableware, featuring vibrant images of diverse characters working as astronauts, engineers, doctors, scientists, and more. 
Colorfull Plates™ sponsors educational events and scholarships and was able to expand their collection during the pandemic without jeopardizing plate quality. "The biggest challenge we still face is lacking funds to hire the help we need to scale the business," Robin said. We're thrilled to award this business with funds to increase their inventory, hire a financial advisor, and step up their marketing.
 Tier 2 winners of $10,000 each
Anjali Nair - The Immigrant Academy (Florida)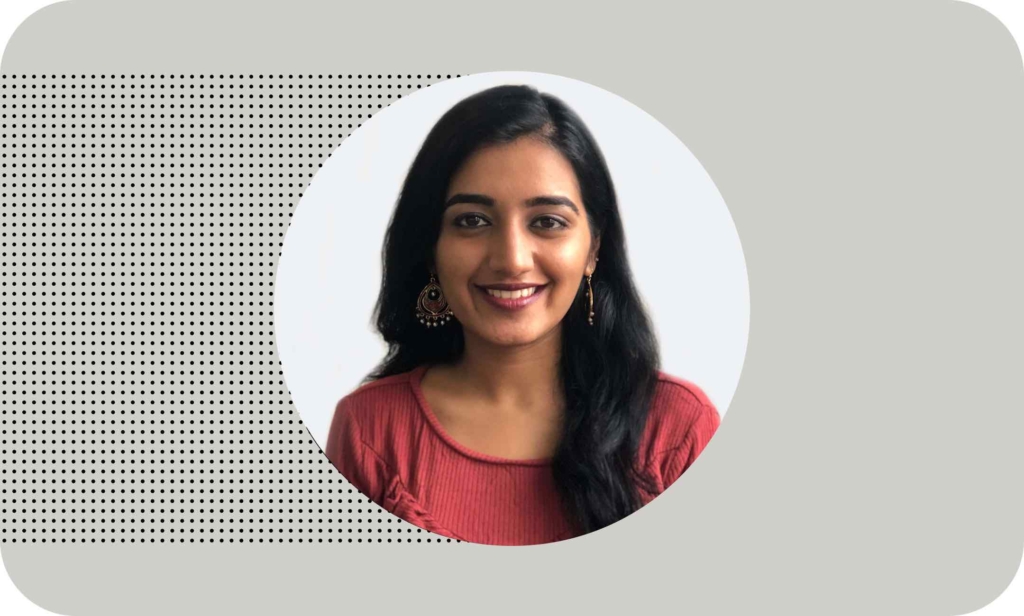 LinkedIn | Facebook | Instagram

The Immigrant Academy is a mentoring and skill development platform for immigrants looking to jumpstart their careers and integrate with American culture. The business's goals are to never have another immigrant feel like a foreigner and reduce their unemployment time by 50%. 
In the first year, owner Anjali Nair grew The Immigrant Academy's community to 17,000 through educational content. However, with such rapid growth, they've run into a bottleneck serving the high demand and dealing with many manual operational processes.
We're proud to alleviate some of the bottlenecks The Immigrant Academy faces. "Funds will be for business automation and operations, plus marketing outreach and partnerships that will enable us to meet the demand and reach a wider audience," Anjali told Invoice2go. 
Ashley Knight-Williams - I'm Still Hungry DC (Washington DC)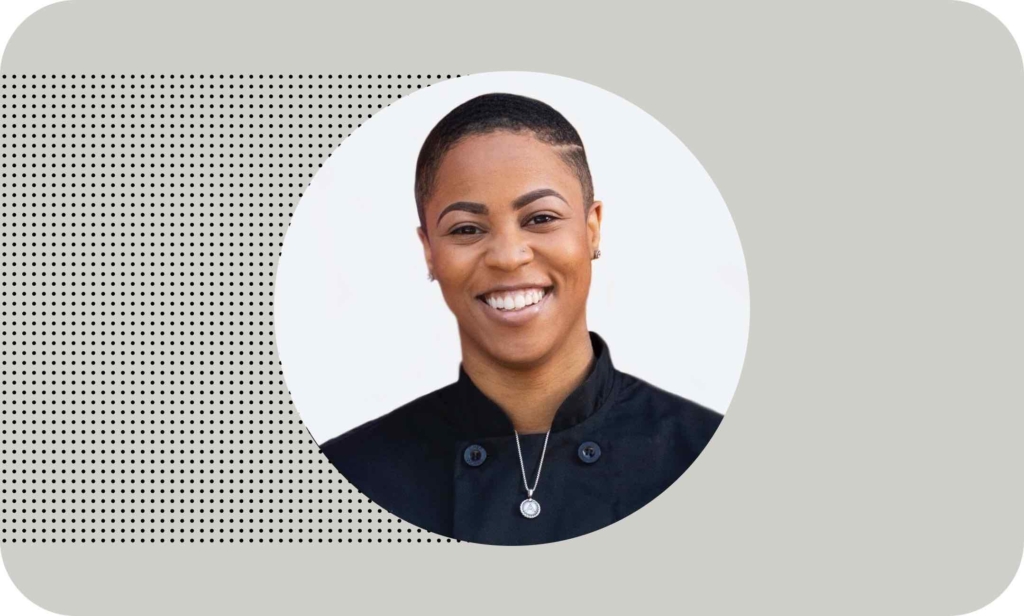 Website | Instagram | LinkedIn | Facebook
I'm Still Hungry DC provides creative culinary experiences for all occasions. Owner Ashley Knight-Williams takes pride in transforming simple ingredients into imaginative dishes and offers everything from full-service catering to take-out and personal chef services.

Getting through the pandemic hasn't been easy for I'm Still Hungry DC, but they've remained resilient. "We've had to deal with shutdowns and saw our revenue dip by 50%," Ashley shared. "Still, we were able to maintain and build a new client base to push forward."

In the past two years, I'm Still Hungry DC has seen a rapid increase in demand for take-out orders and has run into shortages of resources and equipment to sustain the volume of orders. "We plan to purchase equipment to provide food for our surrounding community," Ashley said. "Unfortunately, the DMV area has a relatively large homeless population. We plan to provide sustainable food and resources to our fellow residents." 
Demetria Sweatt - Wellness 4 U (Texas)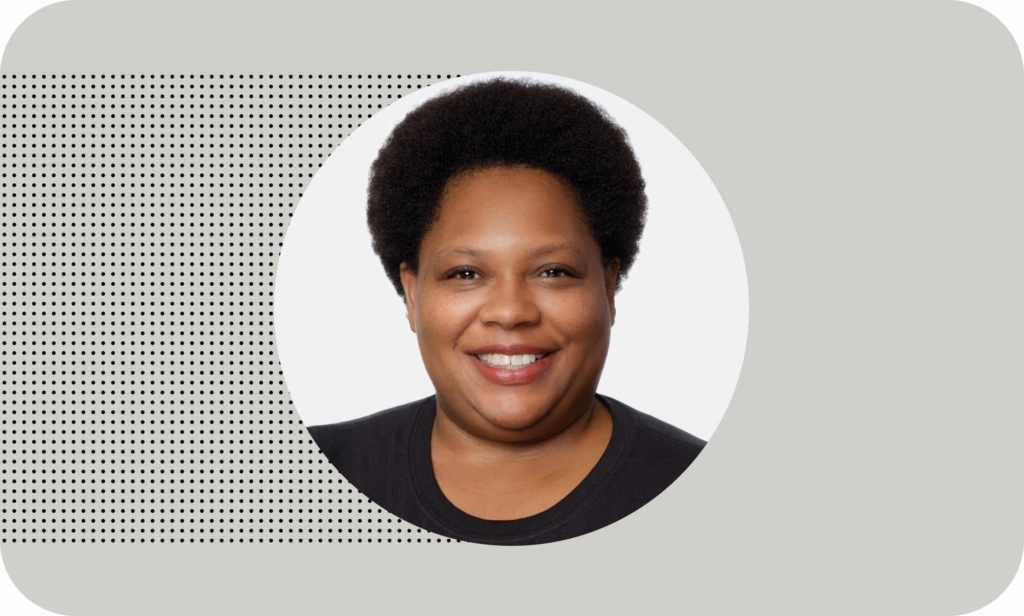 Facebook

Demetria Sweatt, founder of Wellness 4 U, coaches adults in Denton County, Texas. Currently, she's providing services for recently-paroled women staying in a transitional residential group home.
Wellness 4 U provides clients with daily, in-person coaching to help them improve their fitness, health, and life skills. This business is the official coach for the Crocker Foundation, an organization that recently announced plans to provide services for 800 newly-released prisoners who are cognitively impaired.
We're glad to provide Demetria with resources to grow and serve her community. Demetria shared that the award from Grow will help her purchase a computer, buy advertising supplies, and take courses to learn how to serve her clients even better. 
Derek Collins - Gifted & Lit  (Georgia)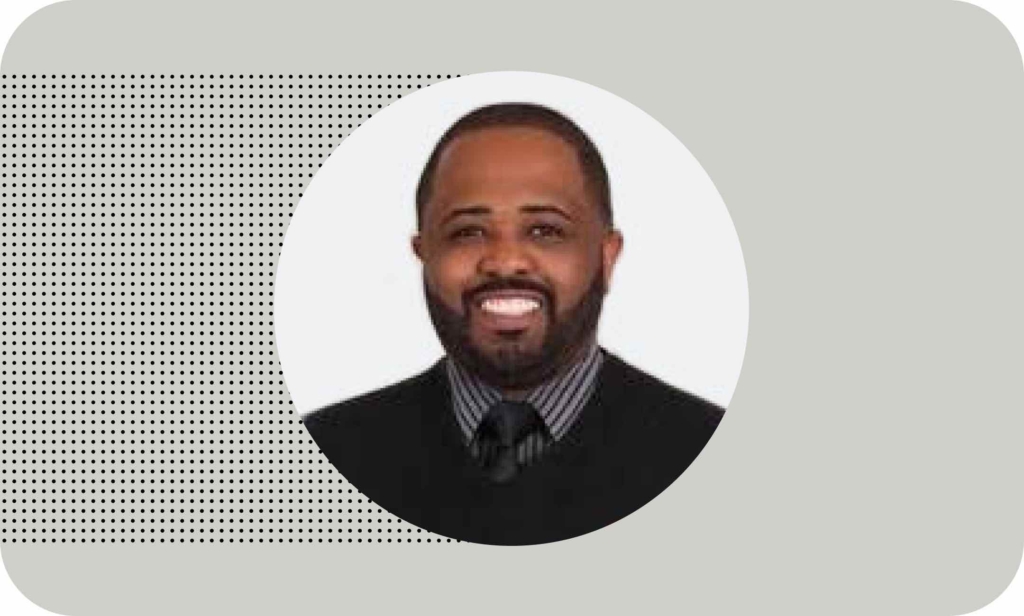 Website | Instagram | LinkedIn | Facebook

Educator and therapist Derek Collins founded Gifted & Lit to support education and family engagement in Atlanta, Georgia. This comprehensive educational program uses hip-hop to teach children mathematics, science, language arts, and more.

Gifted & Lit supports the community by partnering with The Diversion Center, an organization that helps those impacted by drug and alcohol abuse. They've also created a fitness program called Gifted & Fit, which incorporates social-emotional learning and hip-hop to improve young people's physical fitness.

We're pleased to include Derek among the Grow winners. "The additional funds will help increase product development and expand our marketing to increase interest and gain more customers," Derek said. "Most of our customers discovered Gifted & Lit through an advertisement or word of mouth, so marketing is key in helping us gain new customers."
Kristin Christian - Chicago French Press, LLC (Illinois)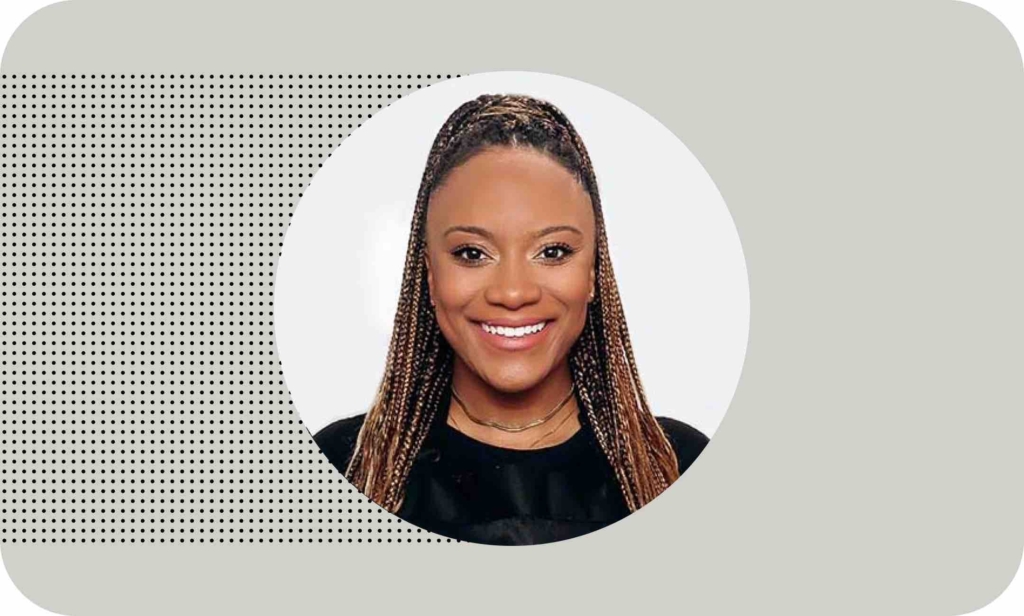 Website | Instagram | LinkedIn | Facebook
Chicago French Press serves premium freshly roasted coffee and flavorful loose leaf tea. They currently own two brick-and-mortar locations and sell their products at major retailers, including Target, QVC, and Amazon. 
Five percent of each coffee bag Chicago French Press sells directly benefits disadvantaged communities. Chicago French Press supports charitable initiatives throughout the year, including Room In the Inn, NAACP Legal Defense Fund, The Simple Good, ChiGivesBack, #TheTakeBack, Salt & Light Coalition, and Yo Soy.

Owner Kristin Christian explained that a significant challenge as a founder-funded business is access to capital as they scale. "We will use the funds to expand our business," she said. "We'll purchase new equipment, including cold brew equipment and food-grade bins for blending and flavoring. We'll also introduce new packaging to meet the high demand for our products and invest in digital advertising."
Ismael Collazo - Blind Guy Boards (South Dakota)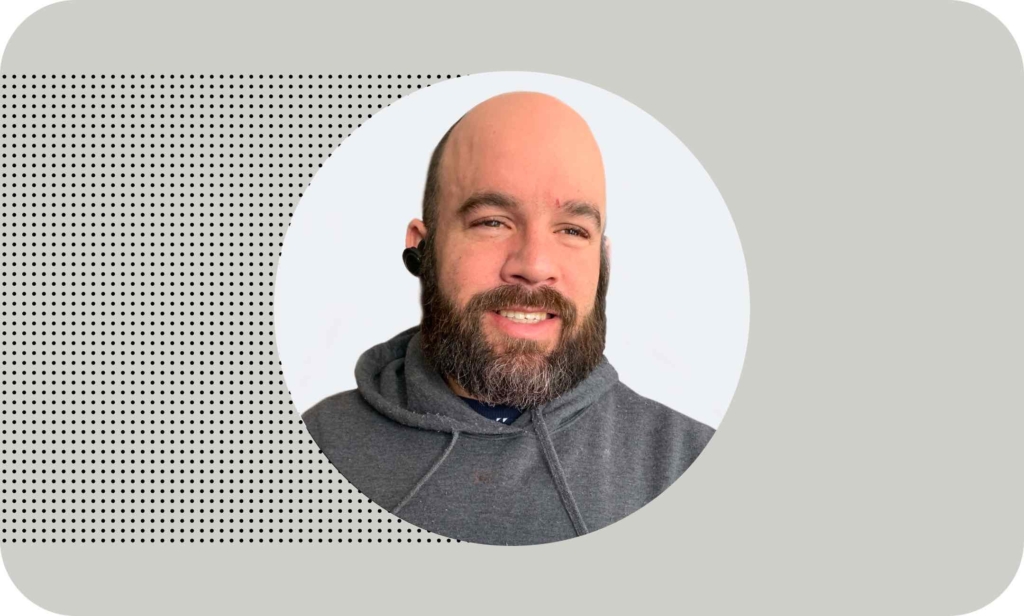 Blind Guy Boards is owned by Ismael Collazo, a woodworker who happens to be blind. However, not being able to see hasn't stopped him from using power tools to safely create beautiful cutting boards, charcuterie boards, and other items. He also holds workshops and shares tips for those looking to get into woodworking.
Blind Guy Boards is committed to giving back to the community. "We donate boards for fundraising events," Ismael said. "And are currently working to build a non-profit for getting mobility tools like white canes to individuals in need of them." 
Ismael plans to use additional funds to purchase a saw stop (a safety mechanism) and recording equipment to produce videos to show how he does certain things in the shop. "I get a lot of questions from people and inquiries from other blind people who are inspired and want to get out there and find their talents!" he told Invoice2go.
Johnny Williams - WilliamsElectric (Texas)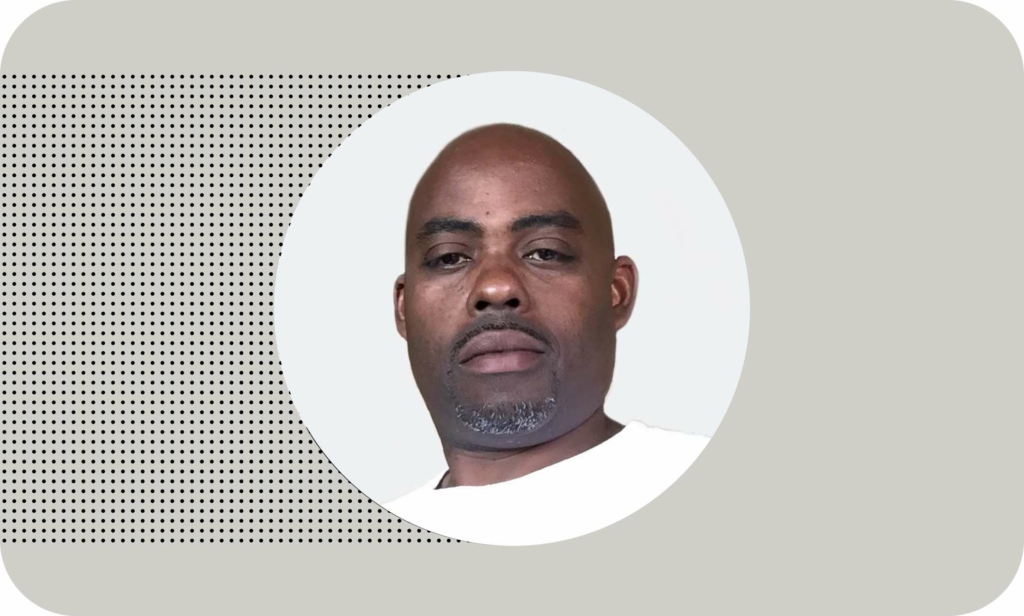 Johnny Williams, owner of WilliamsElectric, provides electrical residential contracting for his community. His business specializes in rewiring houses and installing ceiling fans, switches, outlets, and more. 
Johnny feels a connection to the young subcontractors he works with and wants to provide them with personal and professional growth opportunities. "I pay my workers daily and supply all the tools, materials, and transportation," Johnny explained. "However, there are many distractions in our city, and getting young men to work consistently has been my biggest problem." 
We're pleased to support WilliamsElectric as a Grow awardee. "Winning would allow me to provide better tools, uniforms, boots, and gloves," Johnny told Invoice2go. "I can remember as a kid no one tried to teach us anything. By training these young men, it not only keeps them out of the streets, it gives them a sense of responsibility – something to look forward to every day, along with making legal cash. I can give them better direction and a start in the trades."
Kobe Boateng - KOBE BOATENG (Washington DC)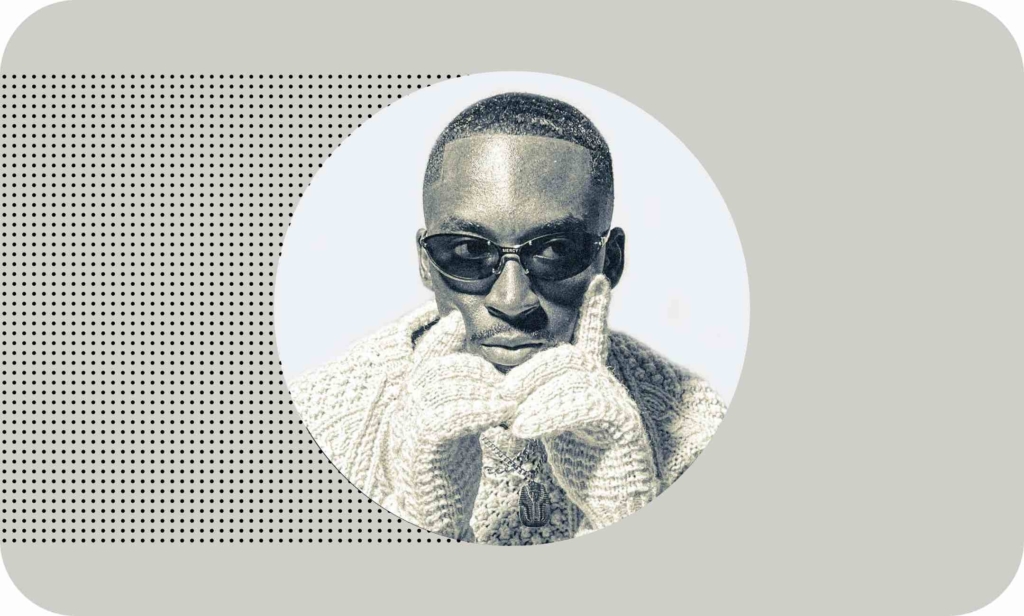 Website | Instagram | LinkedIn | Facebook
Kobe Boateng has loved film and photography ever since his mom bought him a webcam when he was seven. He's now established as one of DC's most prolific and sought-after talents.

Kobe focuses on comfort and respect for all those who step in front of his camera. "No matter what you look like, I want to make a safe space for you," he shared. Each year Kob hosts an art show featuring models of color. Despite a shortage of funds for promotion, Kobe's successfully attracted hundreds of attendees to his events.
We're excited to include Kobe among Grow awardees. "I plan to use the additional funds to buy more camera equipment to deliver higher quality products," Kobe said. "I also want to give more opportunities for minority models that aren't accepted in the modeling world to get great images to launch their careers." 
Sonya Antoinette Harris - Go Verbal (Florida)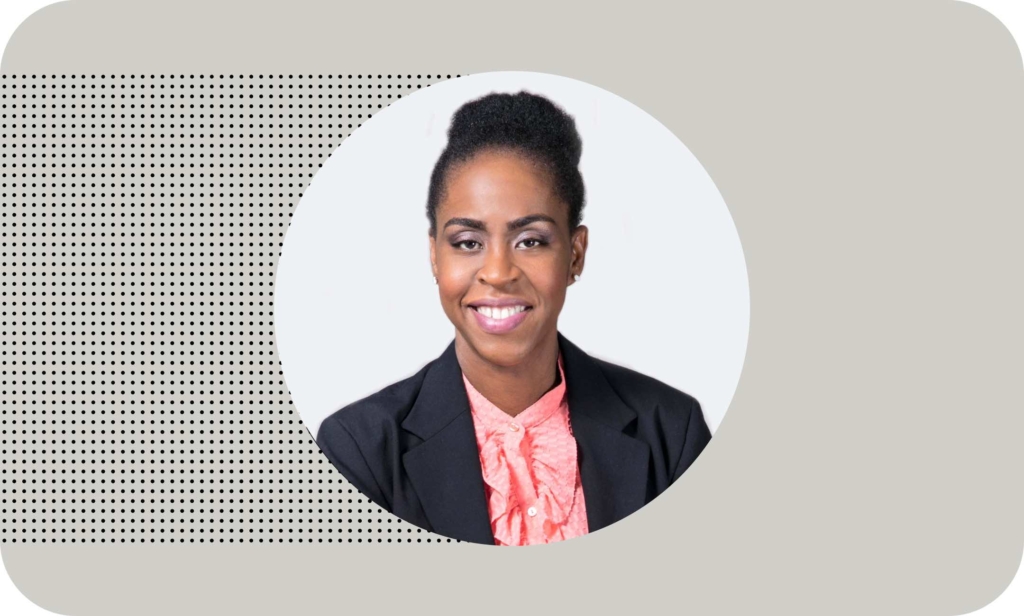 Website | Instagram | Facebook
Go Verbal specializes in helping children on the autism spectrum with their communication skills. Owner Sonya Antoinette Harris is passionate about giving kids a voice and connecting families.

Sonya's remained resilient during the pandemic, switching to virtual sessions and adjusting how she works with children and families. "Online therapy can still be rewarding with much practice and effort," she told Invoice2go. "The ongoing challenge remains not being able to adequately hear during the sessions and needing a newer computer. The one I have is about eight years old and does not give me the sound quality I need for speech therapy sessions."  
We're pleased to help Sonya take her next steps. "I want to ensure the best learning experience for my patients and families," she said. "I treat patients locally and use social media to educate acceptance of neurodiversity. This is my passion!"
Tara Cooper - It's Bout Time Beauty Supply (Texas)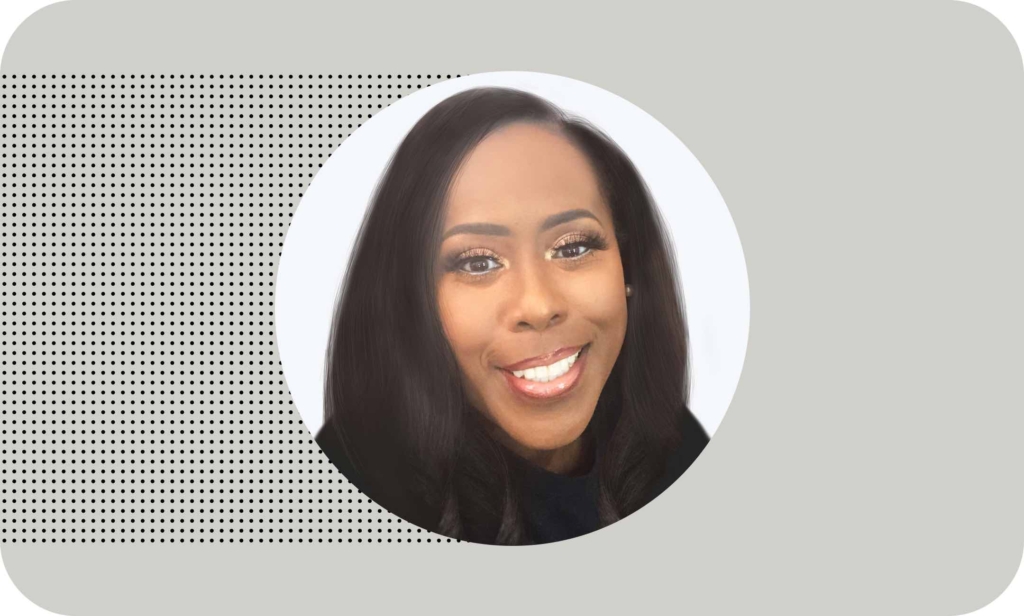 When Tara Cooper moved to East Texas in 2008, she found herself traveling back and forth to Dallas to buy hair extensions, wigs, and natural hair care products. Her new community lacked a beauty supply shop that met her needs. 
One day while tired on the 90-minute drive home, the thought of starting her own business hit her. Fast forward a few years, and Tara's It's Bout Time Beauty Supply now offers retail beauty supplies, and has a hair salon and nail spa.
We're thrilled to include Tara among our Grow winners. "The challenge we still face is getting cranial prothesis wigs for cancer patients and having funds to pay the processing fees to be Medicare and Medicaid approved to sell them," Tara said. "It will help our store expand the selection of cranial prostheses and enable customers to use Medicare or Medicaid to pay. It'll also help with payroll and stocking healthy products in-store."
Tier 3 winners of $5,000 each
Estephanie Mosquera Ortiz - Beaut&Beast Co (Florida)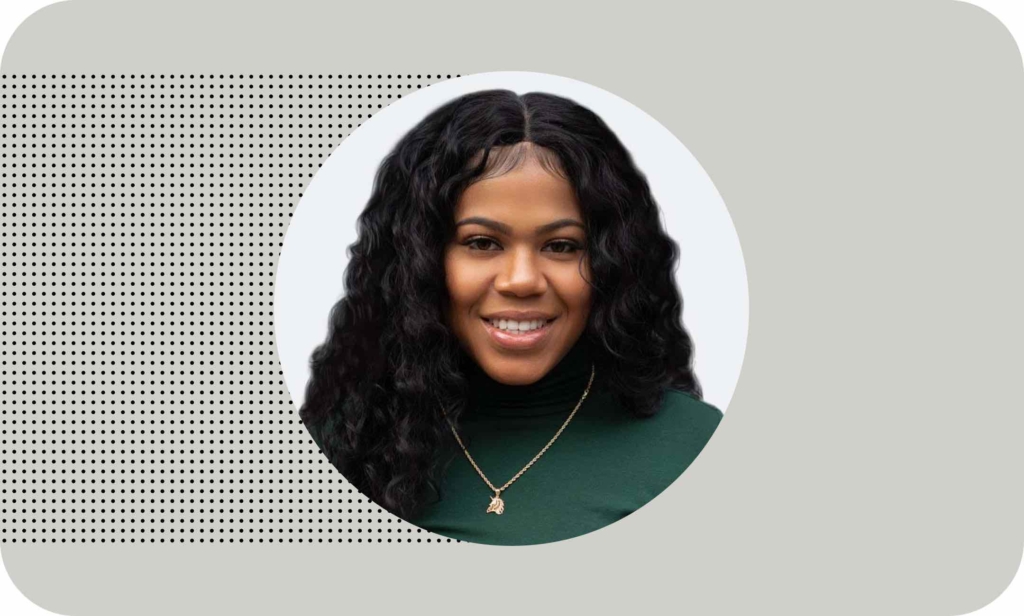 Website | Instagram | Facebook | LinkedIn
Beaut&Beast Co is an educational company that creates curricula focusing on the Black and LatinX communities. Their products build children's literacy, comprehension, and critical thinking skills.
Beaut&Beast Co owner Estephanie Mosquera Ortiz aims to bridge the gap in education in diversity, inclusion, and equity for minority communities. "I create products for women and children that equip them with the confidence in their intellectual abilities to create their own opportunities," she said.
Estephanie has demonstrated resilience and has built her business independently. We're thrilled to include Estephanie among Grow winners and help her develop more inclusive products. "A challenge I still face is releasing a 50-card flashcard set I have created to teach children to read," she explained. "I would use additional funds to release and manufacture this product. Any remaining funds will be to restock, market, and address existing business debt."
Patricia Brickhouse - Ascension Ranch (Arizona)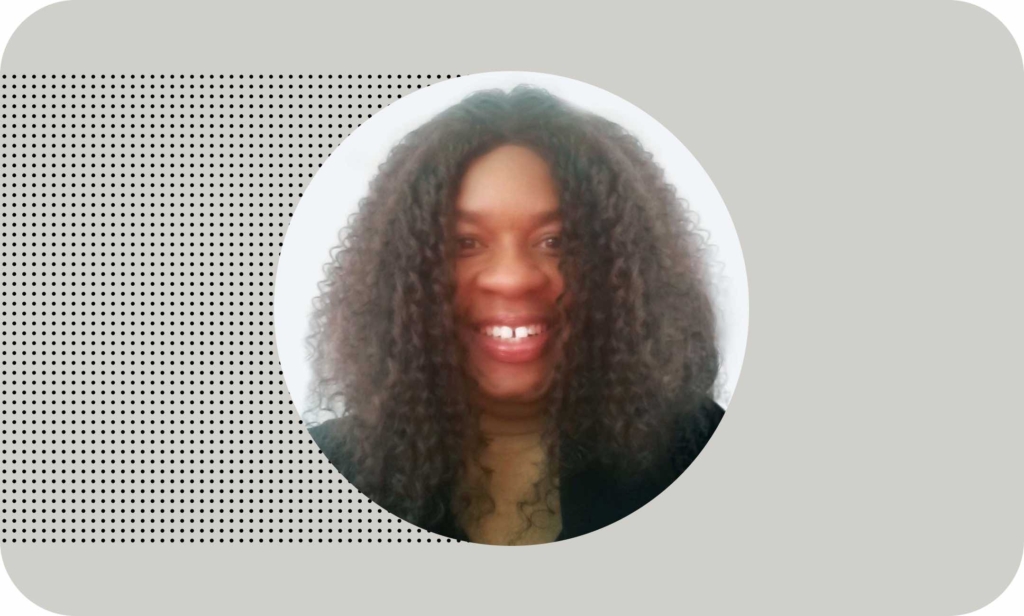 Website | Instagram | Facebook
Ascension Ranch promotes food sovereignty and provides hands-on farm education and nature-based activities for children and adults. They believe every person deserves the opportunity to have the health benefits of naturally grown food.
Owner Patricia Brickhouse has focused on building relationships with the BIPOC community in Northern Arizona. One of these relationships resulted in the donation of two tunnel greenhouses to help Ascension Ranch with food production. However, because these greenhouses lacked doors, they weren't able to regulate heat and winds and yield the harvest they'd hoped for.

"Winning additional funds will help us to purchase the doors for both greenhouses and alleviate the restrictions on a healthy harvest of produce for our community," said Patricia. We're glad to support Ascension Ranch's goal and help them make even greater contributions to their community. 
Shana Henry - Muffhens Bakery (Florida)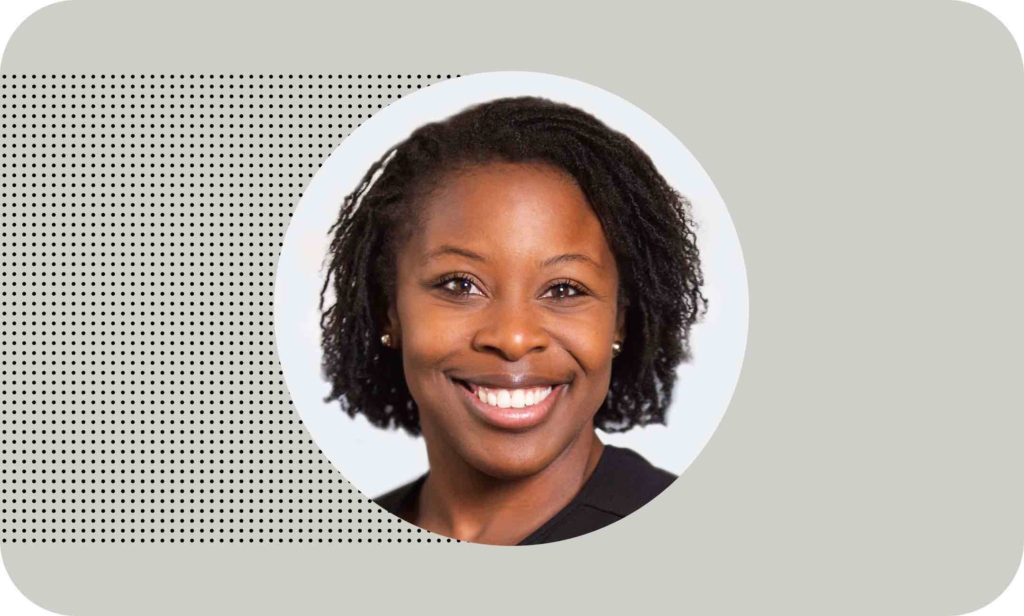 Website | Instagram | Facebook | LinkedIn
Muffhens Bakery offers yummy baked goods to those with restrictive diets and life-threatening allergies. They create delicious muffins, cookies, and oatmeal bakes that are vegan, gluten-free, and allergy-friendly. 
Muffhens Bakery partners with various community-focused organizations in Tampa Bay and has made progress in overcoming challenges brought by high labor and production costs. "We recently purchased a muffin depositor, which increased our production by 400% and decreased labor costs," owner Shana Henry said.

For Muffhens Bakery, self-financing remains their biggest hurdle. "Additional funds will help us purchase gluten-free and non-GMO third-party certifications," Shana told Invoice2go. "Due to our health claims, we must be certified to enter and scale in the foodservice industry."
Shanika Valcour-LeDuff - Labor and Love  (Louisiana)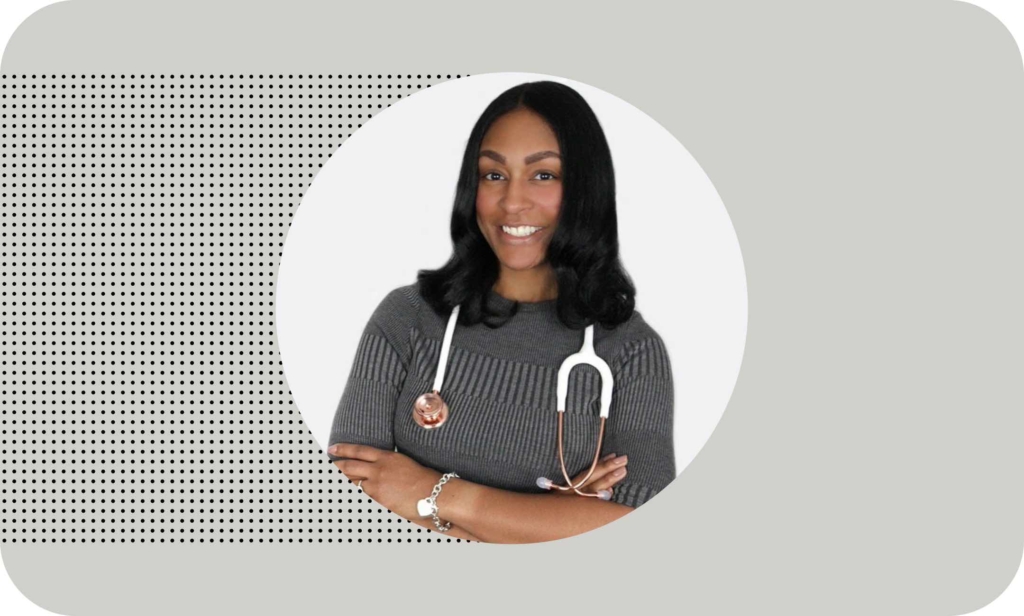 Website | Facebook | Instagram

Shanika Valcour-LeDuff developed Labor and Love to ensure a supportive, health professional-led community for women before, during, and after pregnancy. The organization provides professional birth doula services and childbirth education for all expectant families. They also offer postpartum doula support to help families adjust to life with a newborn.
"We have specifically targeted underserved, predominantly Black communities of New Orleans," Shanika explained. "These areas are horribly underserved, so we provide high-quality, free maternal-child education and support. These services allow us to reach the community and prepare them to be advocates during a vulnerable time."

Labor and Love has adapted to the challenges of the pandemic by offering remote services. However, an ongoing struggle is the financial constraints of many families. "Funding would allow us to provide more free services to underserved communities," said Shanika. "This would positively impact the birthing world and community. Our mission is to educate, advocate, and empower women and their families."
Trevon Williams and Wendy Brehm - Purple Rose Wellness (Maryland)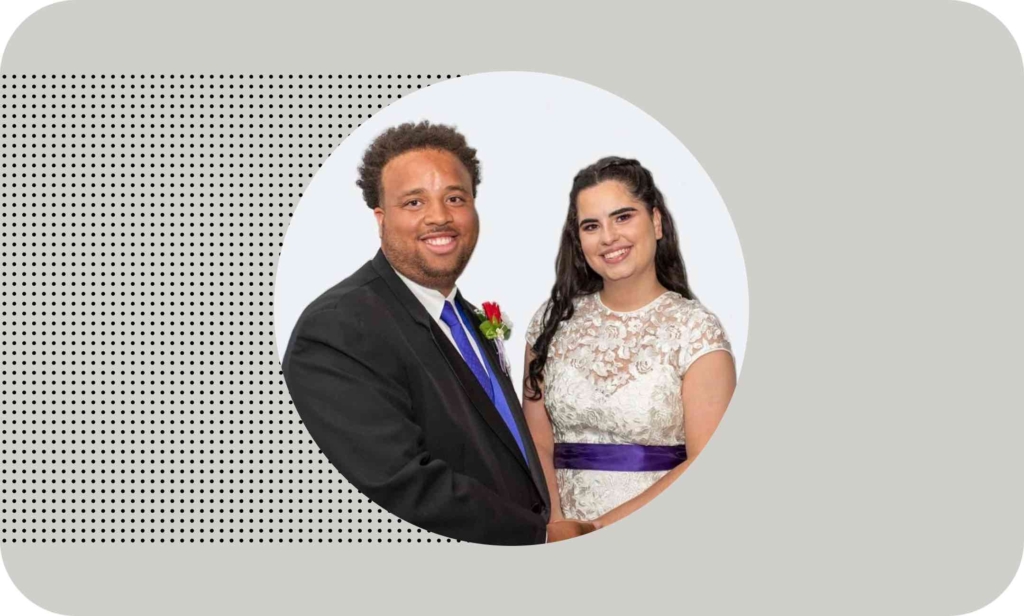 Website | Instagram | Facebook | TikTok
Purple Rose Wellness is a Deaf and minority family-owned business specializing in luxury self-care goods and education. They aim to make wellness education accessible to the Deaf community by providing content in ASL and English.  
"We demonstrate an ongoing commitment to our community through our free, accessible wellness education," owner Trevon Williams shared. Purple Rose Wellness has overcome rejection from marketing firms, and the owners have taught themselves to market independently. We're delighted to award this business with resources to help scale through social media marketing. 

Congratulations to all our winners! We were overwhelmed by the resilience and spirit of all businesses that applied to Grow. 

We are thankful for all the business owners who took the time to share their stories with us. If you're interested in staying up-to-date about future opportunities, follow us on Facebook, Instagram, LinkedIn, and Twitter, and subscribe to our newsletter!