Announcing Grow: a new $200,000 program supporting minority-led small businesses
Could your business use some extra cash? We're thrilled to announce the launch of Grow – a new $200,000 program to support the continued growth of underrepresented small companies.
The program awards cash prizes of up to $15,000 to a total of 20 minority-owned small businesses. The goal is to help these business owners do what they do best — run their businesses their way — while building the equity crucial to achieving stability and growth.

"Many barriers have disproportionately impacted minority-led businesses. We're thrilled to provide the financial support and technology to help them scale and thrive."
-Mark Lenhard, Invoice2go CEO

Grow will also give businesses access to the greater Invoice2go, a Bill.com company, community — 50% of whom identify as women and/or BIPOC —  for support and insight. 
We have excellent resources for those looking to get Minority Business Enterprise Certification, LGBT-Owned Business Certification, or apply for a grant. We just launched a small business grant boot camp mini-course and are hosting workshops with industry experts to help you increase productivity, stay organized, win new business, simplify finances, and so much more.

Our mission at Invoice2go is to amplify the independent spirit of all business owners. Here's everything you need to know about Grow.
Note: Grow applications have closed. Read the stories of Grow winners here. To up-to-date about future opportunities, follow us on Facebook, Instagram, LinkedIn, or Twitter, and subscribe to our newsletter
Why Grow exists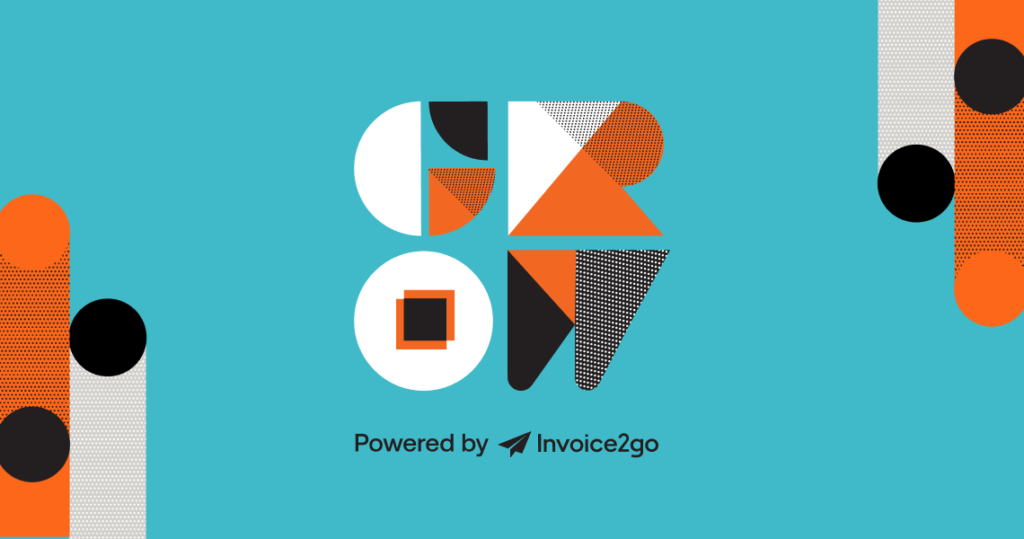 Small businesses drive job creation and form the foundation of the US economy. The Small Business Administration (SBA) estimates that small businesses accounted for more than 60% of new jobs created in the past 30 years.

Starting a new business can be a challenge for anyone – entrepreneurs of all backgrounds face countless struggles. Some of the most common include:
Difficulties in getting capital to start and grow
A lack of access to education to gain the skills to lead a successful business
Insufficient business support networks
There is substantial evidence that minority-led businesses are far more likely to run into these challenges. For example, minority- and women-headed households generally have lower levels of wealth, resulting in more significant challenges in getting loans or outside investment. Other barriers can be lower average credit scores, less formal education, geographic or societal isolation – and persistent discrimination. 
On top of this, the pandemic disproportionately affected minority-led businesses. Minority-owned businesses were hit harder over the last year and a half and now face a slower recovery. This disparity is a lost opportunity for the US economy as a whole.
Nevertheless, entrepreneurship can open doors and provide unique opportunities to empower business owners with more income, independence, and economic mobility – especially women, people of color, the LGBTQ+ community, and those with a disability. These businesses can also strengthen the community by creating employment and adding resources to the local economy.
Community-based entrepreneurship and small business ownership are crucial to promoting wealth and prosperity. Therefore, Grow exists to help close the wealth gap in entrepreneurship and promote continued economic dynamism and economic growth for all its members. 
How to apply to Grow
Submissions to Grow are now closed. Thank you to all the small business owners who shared their stories with us! Read the stories of Grow winners.
Candace Waterman – President and CEO of Women Impacting Public Policy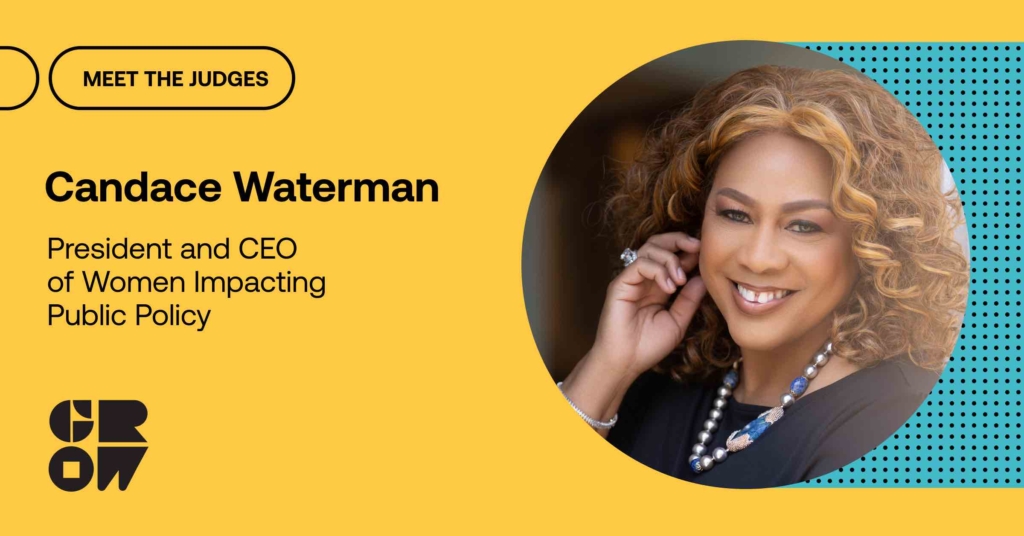 With over 35 years of experience, Candace Waterman has owned three successful companies in the medical, real estate, and hospitality industries. She's also worked as an executive for the ambulatory services division of a hospital system in Michigan overseeing OB-GYN, hematology, radiology, and oncology operations and programs.
Gene Marks - Small Business Expert, Keynote Speaker, and Columnist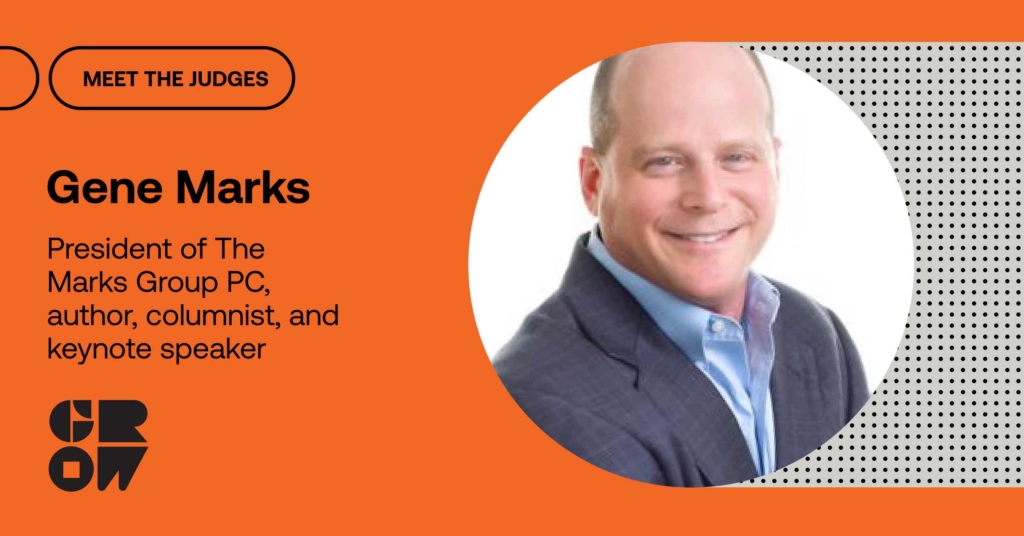 Not only has Gene Marks written 5 books on business management geared towards small and medium-sized companies, but he's also a sought-after keynote speaker, and columnist at Forbes, The Guardian, and The Hill.
Ramon Ray – Entrepreneur, Keynote Speaker, and Best-Selling Author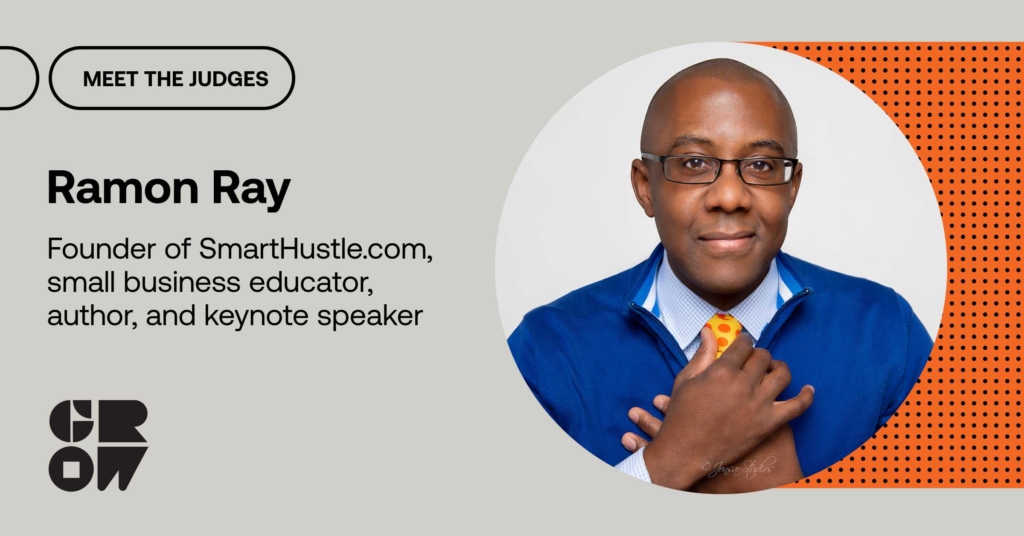 Ramon Ray is a leading expert on small business success. He educates thousands of business owners a year through his articles, podcasts, and in-demand media interviews. Ramon is the founder of SmartHustle.com a contributor to Entrepreneur.com and a host of the podcast, Breakfast with Champions. He's started four companies and sold two of them.
Rodney Fong - President and CEO of San Francisco Chamber of Commerce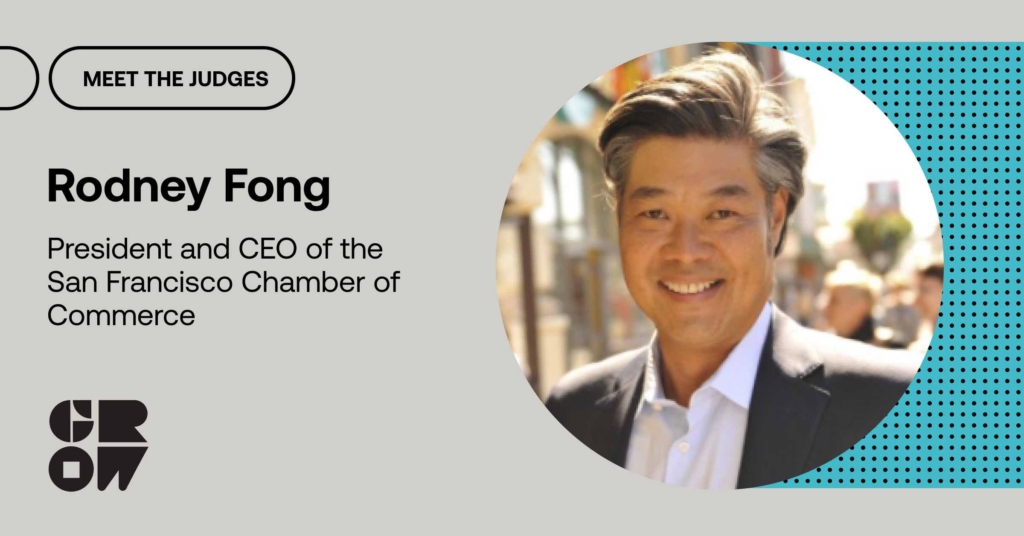 Rodney Fong is currently the President and CEO of the San Francisco Chamber of Commerce – a 170-year-old business advocacy non-profit. He's also the President of Fong Real Estate Company and Director of the Fong Family Foundation, a philanthropic organization that provides social services in San Francisco.
Stephanie Mehta - Editor-in-Chief at Fast Company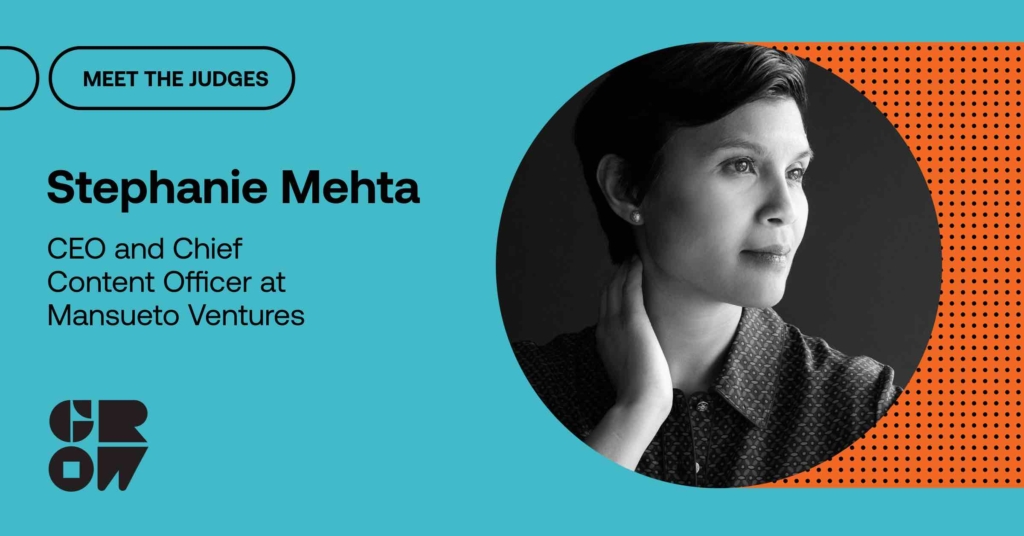 Stephanie Mehta is editor-in-chief of Fast Company, overseeing its print, digital, and live journalism. She was previously a deputy editor at Vanity Fair, where she edited feature stories and co-edited the annual New Establishment ranking. Prior to that, she was an editor at Bloomberg Media and worked at Fortune for 14 years, rising from senior writer to deputy managing editor.
3 big reasons why applying to Grow is a great idea
To sum up the main reasons you should apply for Grow, let's boil it down to 3 main benefits.
1. Cash prizes
Judges will select winners on a weighted scale by evaluating the entrepreneur's business plan, purpose, the feasibility of success for improvement, and challenges they've overcome. Businesses with the highest scores will receive larger cash prizes. Judges will decide any tied scores. The awards will be distributed in three cash tiers: 
Five awards of $15,000 
Ten awards of $10,000 
Five awards of $5,000
2. Community-building and knowledge-sharing 
We're excited to invite applicants to join Invoice2go's online communities:
Go Getters, for small business owners who take pride in their craft and being their own boss
Female Founders, a community and podcast for success-driven women in business
Creative Collective, a group of freelancers embracing their individuality to build a business that fits their lifestyle
3. Business development workshops
Get exclusive access to workshops with industry leaders on how to scale your business, deepen customer relationships, build your brand, simplify your operations, and so much more.
To be considered for Grow, businesses must meet the following criteria
The company must be majority-owned, operated, and controlled by at least one US resident 18 years or older. 
The business owner must also identify as one or more of the following: Asian-Indian, Asia-Pacific, Black, Hispanic, Native American or Alaska Native, Arab or Middle Eastern, Native Hawaiian or Pacific Islander, LGBTQ+, or as a person with a disability. 
The business must be less than five years old, have no more than ten employees, and have annual revenue of no more than $1,000,000 per year. Single-person organizations are eligible with proof of establishment as a business or freelancer.
How to win 
Apply now by completing the form with your name, email, and photo. If you win, we'll highlight your entry!
In 200 words or less, explain your business and how winning would support your business and community.
Opt in to our newsletter and join our social communities to stay updated! Post to social with the hashtag #invoice2grow to let us know about the incredible work your business is doing.
What are you waiting for? Let's Grow.