How Heidi Robertson built Byron Bay Celebrant and never lost her sense of adventure
Weddings are momentous celebrations of love. They bring together family and celebrate one of the most important relationships of our lives through traditions, heirlooms, and the building of memories that last a lifetime.

While many elements of weddings remain timeless, there's no doubt that the way we celebrate has changed over the past generation. More couples are opting to personalize their big day based on their passions and interests. Destination weddings have increased in popularity, and ceremonies that include adrenaline-charged activities like skydiving have become more common.

And whether a couple is standing at the altar or preparing to jump together from an airplane at 15,000 feet, the wedding celebrant is instrumental in bringing that day to life.
Meet Heidi Robertson, a long-time Invoice2go, a Bill.com company, subscriber and wedding celebrant based in a place known for some of the most spectacular beaches in the world: Byron Bay, Australia. 
Heidi's exciting career path has always revolved around her passion for helping others and thinking outside the box, but not just during nuptials. Learn how she went from being an intensive care ambulance paramedic to reality TV medic, to the founder of her own business, Byron Bay Celebrant.
From intensive care ambulance to wedding podium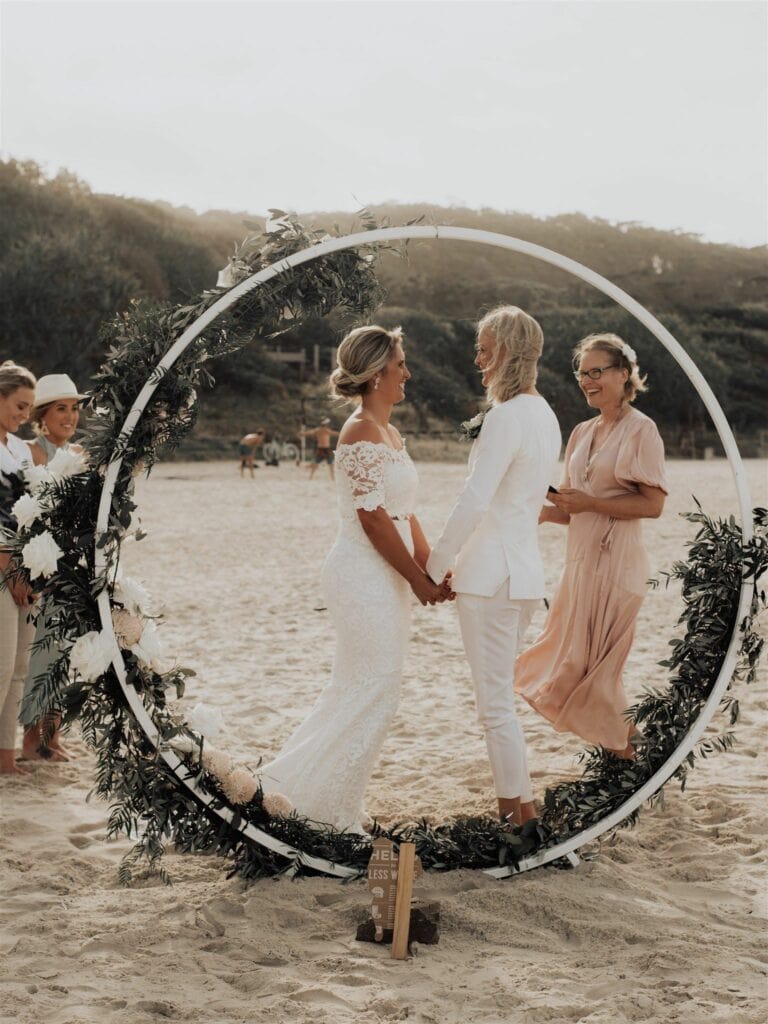 Heidi began her career working in Sydney, Australia, as an intensive care ambulance paramedic. However, after 10 years of late nights, demanding work, and witnessing plenty of trauma, she decided it was time for a change.
"So, I went on the American TV series Survivor," she explained. However, she didn't join as a contestant, but rather as a part of the medical team. The work was still grueling at times, but the job had its perks: Hedi got to travel the world and meet her future husband during her tenure.
It wasn't long before it was time for a new type of adventure. Heidi and her partner decided to move back to Australia, get married, and have a family. Landing in Byron Bay, Heidi began to ponder her next career move.
She still wanted her work to be meaningful and in service of others – but she wanted to do it in a completely new way. Also, she wanted her work to fit her life as a new mom. She reflected, "I eventually decided I wanted to spend my hours working, facilitating the big day for people happily in love." So she resolved to start her own business as a celebrant, helping people with not only weddings but also baby namings, renewal of vows, and other ceremonies for transitional and significant moments in people's lives.
Navigating the challenges of getting a new business off the ground
Establishing herself as a celebrant wasn't easy. She recalled, "I knew nothing about running a small business and had to learn everything from scratch. Also, Byron Bay is a wedding destination where many want to elope or get married. There are around 200 celebrants just in our postcode here!"
Still, a lack of experience and the presence of competition didn't deter Heidi – she was determined to make a name for herself. "I got my first couple of weddings from friends and friends of friends who were getting married," she told us. "At first, I started charging not very much to get my foot in the door. And then it's just been perseverance."
Still, while her love of officiating couples' big day began to grow, she didn't love the admin side of running her business. "My eyes glaze over when anyone talks to me about finances, taxes, invoicing, and accounting," she laughed. "That's why I genuinely love Invoice2go. It was really user-friendly and so easy to set up. And all of a sudden, my Word document morphed into this professional-looking invoice. And I thought, 'How clever am I?'" 
Building strong relationships by adding a personal touch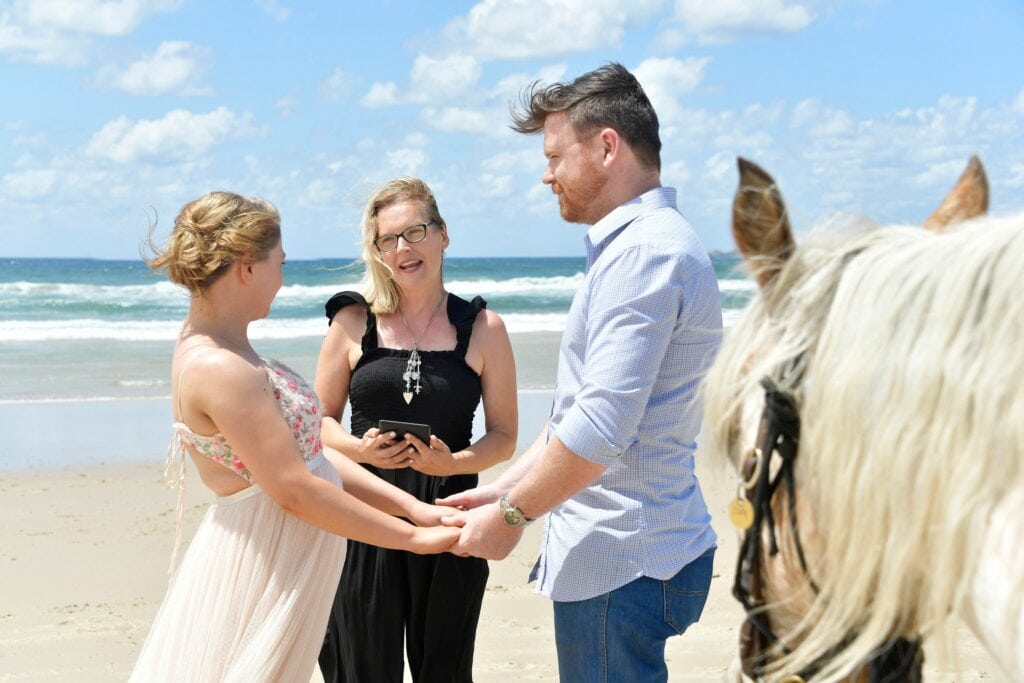 Over time, Heidi found that great communication helped her build relationships and ensure great customer experiences. "Because as a celebrant, I'm entering people's lives on a very important day – and I need to gain their confidence. I do that partly by responding promptly and adding a personal touch. It's an excellent feature that I can edit the templates before sending them off." 
And when it comes time for client payments, Heidi appreciates that she can offer various ways to pay. She explained, "Then, they have lots of different options of how to pay depending on what suits them. Then, when I get a notification that somebody has paid me – for example – a booking fee. I can respond with a personalized email straight back saying thank you. It really makes a difference."
Overcoming challenges and using customer reviews to build her business
While word-of-mouth is one of the main ways Heidi gets new clients, she also discussed how building an online presence has been valuable. She shared, "People don't want to see a celebrant who just posts one wedding a year. They want to see you're out there doing many of them, having fun, and getting good reviews. That's what ultimately gives people the confidence to book you."
Customer reviews and feedback have been impactful for improving her business. Even when she gets positive reviews, she continues to look for ways to do better. "When I get positive reviews, it's validating. Still, you can't get complacent or rest on your laurels because people need to see you out there doing your job. You're selling yourself, really. So you've got to make sure that you are out there on Instagram and Facebook and all of those terrible platforms we love to hate. That's the way couples find you these days."
Standing out from the crowd and adapting during the pandemic
Heidi describes the community of celebrants in Byron Bay as supportive and collaborative. Even so, to keep business strong, she continually looks for ways to stand out from the crowd. 
As an adventure-lover herself, she's expanded her offerings to include adventure elopement packages. These ceremonies include skydiving, hot air ballooning, scuba diving, horse riding on the beach. "I love a bit of adventure and doing something out of the box," she said. "And doesn't that make for good social media content as well?"
Also, during the pandemic, Heidi pivoted and focused on marketing herself as a micro wedding celebrant. "I do love a small intimate micro wedding, and elopements, and during COVID, I've concentrated more on marketing that kind of ceremony rather than the big weddings. Now I seem to be getting a lot more, which is good."
Planning more adventures for the near future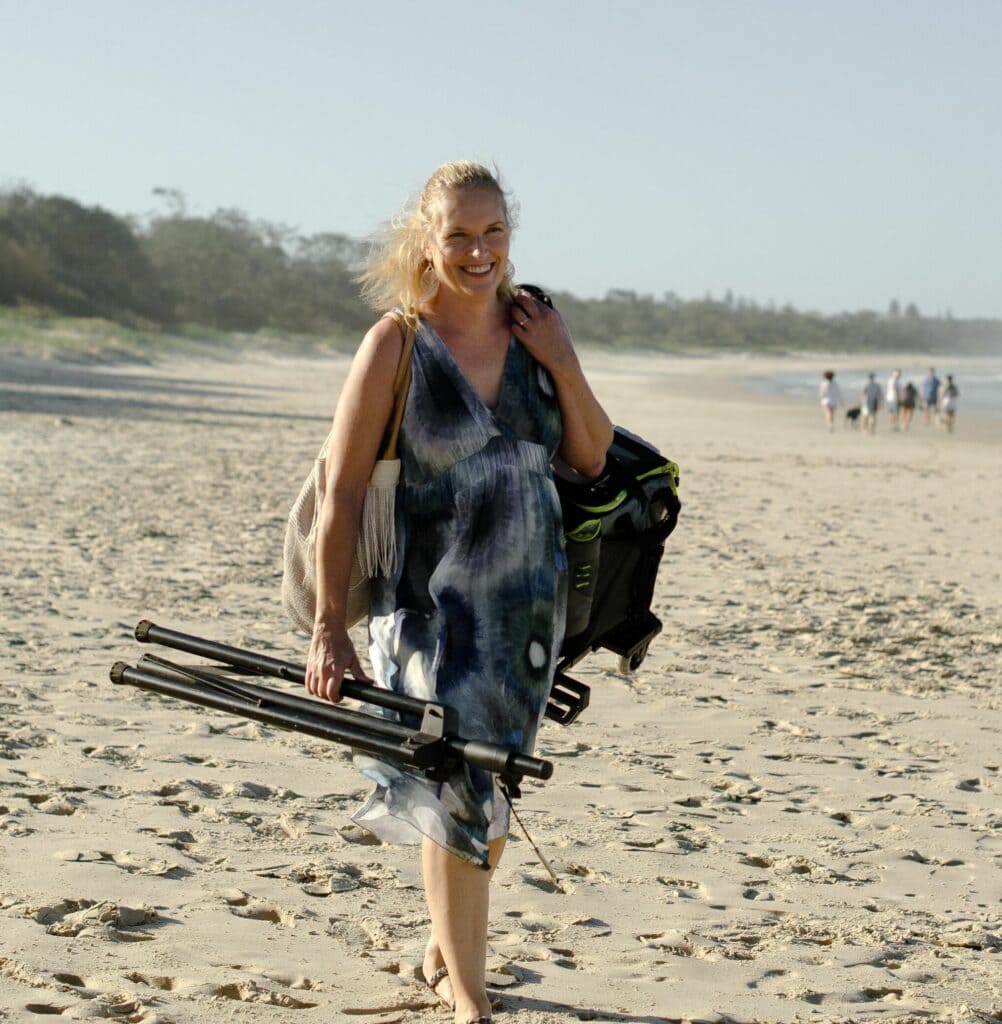 Heidi has reached a more comfortable place in her business. When asked about the future, she explained, "I just want to keep doing what I'm doing – I'm happy with the number of weddings I've got. I don't want to do a million weddings a year – I want to be able to give each couple the 100% attention that they deserve." 
Her perseverance in business and careful planning have put her in a position to embark on yet another adventure – this time with her whole family. "My husband, myself, and our two kids are planning to go caravanning around Australia," she shared. "Our children are entering their early teenage years. So we just think it's imperative to maintain a good bond and give them a totally new type of education. We've been planning this for three years."
Heidi still plans to do some work maintaining her online presence while on the road, and expressed gratitude for Invoice2go. "Invoice2go is an excellent user-friendly product that has helped me immensely," she told us. "I say that with all genuineness. It really takes the headache of doing admin away." 
We hope to continue supporting Heidi with straightforward tools to simplify running her business and give her more bandwidth to focus on what she loves most. It's our mission at Invoice2go to amplify the independent spirit of all small business owners – to help them stay focused on their craft and build businesses on their terms.

Want to check out other inspirational stories and connect with other ambitious small business owners? Join our Go Getter community for expert advice and a welcoming network.