The best small business apps in 2022
Running a small business is a time-consuming and complex undertaking. Most small business owners wear all the hats, from marketing to sales, engineering, customer service, project management, accounting, and the list goes on. Small business apps make it all possible, but choosing the right ones is critical.
Today we're going to look at small business apps—that is, mobile apps and third-party software designed with today's small business owners in mind. These days, there's an app for pretty much everything. If you're struggling to be all things to everyone and still get stuff done, this one's for you.
Why you need small business apps
Could small business owners do what they do without software? Perhaps—but they wouldn't be nearly as productive or efficient. Small business apps help you stay focused and productive. They automate repetitive processes, consolidate communication, and simplify many essential tasks so you can concentrate on what really matters.
Mobile technology and software make it easier than ever to run a business. What you choose will depend on what you need to accomplish, your workflow needs, and your budget. Fortunately, many productivity small business apps are free (or at least have a free trial), and most paid apps are subscription-based, so they're easy to budget for.
Plus, the value and ROI you derive from using small business apps are measurable. In other words, invest in the right stack, and you'll almost certainly grow your bottom line.
Here are the most useful and practical business apps for small business owners in 2021, organized by what you need to get done.
Small business mobile apps for money management
Payment processing
A payment processor helps you manage transactions and stay compliant with all data privacy and payment card legislation if you accept payments online. In other words, these apps help you maintain security and keep you organized. You'll pay transaction fees similar to a credit card company (in most cases much less), and there is no application or credit check to get started—so infinitely easier and cheaper than dealing with a bank for the same services.
Stripe
This popular small business payment processor is suitable for any company accepting credit card payments online. Stripe also supports subscription management and recurring charges and allows you to accept Apple Pay, Google Pay, WeChat Pay, After Pay, and more. One major caveat is that it does not support PayPal, so if you want to accept PayPal, you'll need to offer that as a separate service.
Accept online credit card payments from your website or invoices
Take in-person payments via mobile app
2.9% + $0.30 per transaction
Best for subscriptions, memberships, or SaaS
PayPal
Here is another one of the most popular payment processors out there. Shoppers love it because it shields their credit card information, giving them an added layer of protection against fraud. It also enables one-click shopping on sites that support it, meaning you don't need to have a separate eCommerce platform to use it—simply set up your account, place their widget on your site, and you're good to go.
Accept online payments
Accept in-person payments via mobile app or terminal
2.9% + fee-based on country of origin ($0.30 for the US)
Best for online-only sellers
Square
An application comparable to Stripe in many ways, except that Square offers a nice range of POS terminals and card readers. This feature makes Square the processor of choice for many retail or on-premise businesses. Processing fees are higher for remote (card-not-present) transactions.
Online, retail, and invoice-based payment processing
Wide selection of terminal types, mobile, app-based, and stand-alone
2.6% + .10 standard transaction fees
Invoice2go, a Bill.com company
Our software supports credit card, PayPal, Apple Pay, and debit transactions both in-person and online. Plus, it offers many other valuable features designed for small businesses, such as invoicing, estimates, free bank account transfers, and full integration with QuickBooks Online and Xero. Invoice2go Money is a new feature that provides subscribers with a zero-fee bank account and instant access to cash with a debit card.
Fees from 2.9% + .30 per transaction
Value-added small business productivity suite
Powerful integrations
Zero-fee bank account and debit card
Bill.com
Bill.com uses AI and machine learning to automate business payables and receivables. It's geared to small-to-medium-sized businesses, so it has a few additional bells and whistles that growing companies might like, such as role-based access, change tracking for audit trails, and robust data security and redundancy. Bill.com has a slight edge on the rest as it offers free international wire transfers if you do a lot of cross-border business.
ACH (bank-to-bank) payments and transfers
Free international wire transfers
Integrates with Sage, QuickBooks, Xero, and others
Commercial level 3 processing rates 1.9% + .10 per transaction
Monthly fees start at $39 per user
Accounting
QuickBooks
This software holds the largest global market share of all current accounting software. It's great for small businesses because it's affordable, customizable, and automates most business accounting processes. Connect your business accounts, and you'll quickly eliminate a few hours a week of desk time by setting up rule-based categorizations and customized reports. It's cloud-based and offers a full-featured mobile app so you can manage your accounts on the go. QuickBooks also integrates with Invoice2go, further simplifying your day. Best for automated workflows, small companies.
Bench
Bench pairs your business with professional bookkeepers, offering one-on-one personalized support for your company's financial needs. It's an excellent app for any small business owner that needs a little extra hand-holding, especially at tax time! A Bench subscription is very low compared to a traditional bookkeeping service, and you'll get the benefit of direct access to a multi-disciplinary finance team whenever you need it. Bench integrates with Invoice2go and is great for high-volume companies, startups, and small businesses that don't have an in-house bookkeeper.
Payroll
Automate your payroll and manage employees with these popular small business apps:
Gusto
Aa full-featured HR and payroll small business app that supports your workforce in various ways. Choose from three different service levels, depending on the features you need. Gusto Core gets you payroll, direct deposits, scheduling, an employee-facing app, HR support, and benefits management. Gusto integrates seamlessly with Invoice2go, enabling a single view of your organization from end to end.
Patriot
This is an affordable small business app designed to help you manage accounting, payroll, employee scheduling, and HR. Patriot payroll's greatest advantage is that it prepares and files payroll taxes, 1099s, W2s, and W3s – a massive help for any small business. After a 30-day free trial, Patriot is $30 per month plus $4 per employee or contractor, but there are many premium modules to consider, including HR, time and attendance, and more. Patriot rates highly for ease of use, implementation, and value.
Project management apps for small business owners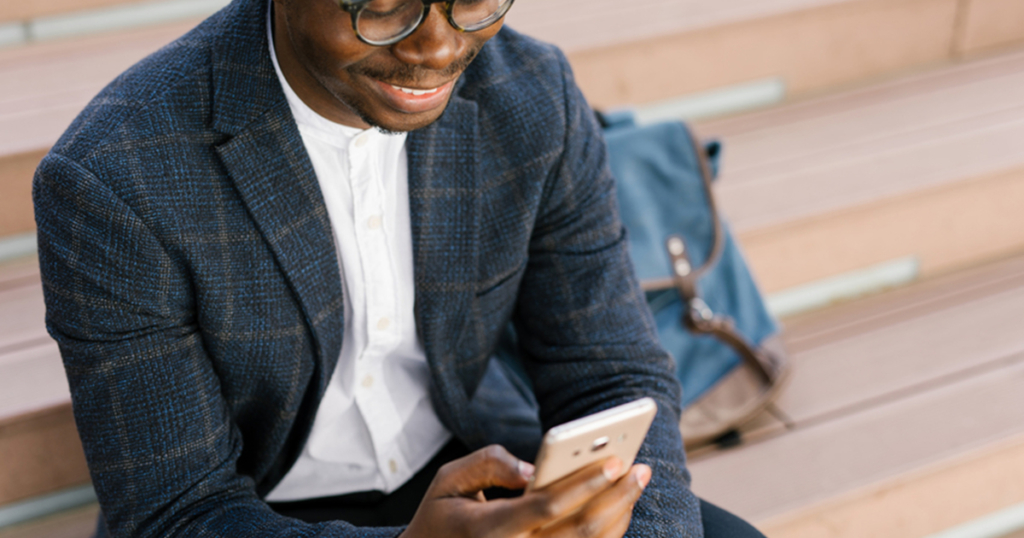 Many small businesses couldn't function without distributed teams, remote teams, and freelancers to keep them productive and competitive. However, managing people isn't an easy task at the best of times, so small business apps for project management are essential. Here are a few of our favorites:
Asana
Asana simplifies project management and collaboration, so your teams are always in sync. You can do just about everything you need to do within the app; create multiple projects, assign tasks to teams, create timelines, add resources to boards within projects, and visualize progress using customized views. Manage tasks, track milestones, get approvals, and create dependencies so everything flows as it should.
Trello
This software does many of the same things as Asana, but it has some limitations that might make it unsuitable for more complex workflows. Trello is basically a Kanban board that helps you create and visualize projects and track progress toward your goals.
The trouble with Trello is that boards get crowded quickly, so it might not be ideal for larger teams or many-layered projects. In truth, it's less of a project management app than a workflow management app. It has a lot of great functionality, and it's super-easy to get started, but you might outgrow it quickly. If you do a lot of project-based stuff, consider your must-have features, and choose an app based on that. Trello is ideal for small teams or to keep ideas organized around an emerging project or workflow.
Evernote
Evernote lets you capture anything and add it to lists, projects, files, folders, etc. Everything is 100% searchable, so it's easy to find things quickly; plus, your data is available on any device, allowing you to move seamlessly from desktop to mobile and even work offline if you want. It's like a notepad on steroids—one you can sketch pictures in, write or type into, take photos, audio recordings, send emails—the sky is the limit. Think of Evernote as that inbox on your desk where all your ideas go, except instead of those thoughts going into the black hole, they are suddenly searchable, sortable, and ready for recall at a moment's notice. Evernote integrates with G-Suite, Slack, Microsoft Teams, Salesforce, and more.
Projects
An Invoice2go feature that enables you to create, build, and maintain projects quickly and easily from within the platform. Based on the files and notes you create within your projects, you can take it wherever it needs to be. Respond to clients quickly or go from idea to estimate in just a few clicks. Since the Projects module is fully integrated with all your Invoice2go data, you'll have complete visibility of projects from end to end, helping you better understand your workflows, timelines, and profitability.
Small business apps for video conferencing and messaging
Video conferencing helped us maintain business and personal connections during the pandemic. As a result, many people do not work in a centralized office anymore, preferring instead to work from home with the support of technology.
Zoom
Zoom facilitates all kinds of video meetings, from one-on-one reviews to full-on webinars and video conferences. Its user-friendly interface makes it easy for just about anybody to get started, and invitees no longer have to download software to join a meeting (although if you're leading the session, you'll need it to access all its features). You can use Zoom to check in with employees, lead a morning scrum, or get face time with your vendors or best accounts. It's a fairly ubiquitous app at the moment and has managed to successfully usurp most other conferencing platforms, so it's definitely an "essential." Zoom offers a free plan with some limitations on the number of participants and meeting times, and paid plans start at $20 per month. Check their features to see what makes sense for your needs.
Slack
A great way to connect teams, even if some of your colleagues are on the other side of the world. Create projects, assign team members to them, share thoughts, documents, images, and other resources, and connect using instant messaging, voice, or video calls. Slack is more secure than email and more convenient than using separate apps for shared drives and all the ways you need to connect. Slack also integrates with Zoom, Salesforce, G-Suite, and Microsoft 365 so you can extend your collaboration capabilities and continue using the apps you know and love. The free version might be enough for your needs, but if you need added security or collaboration tools on an enterprise-scale, plans start at $6.67 per user per month.
Google Meet
·  Google Meet is G-Suite's answer to Zoom. Probably the biggest difference is that it offers longer meeting times at the free level—one hour for group meetings instead of 40 minutes on Zoom. You might not need some of the more advanced features, but if you're interested in doing interactive meetings, breakout rooms, surveys, live streaming, or recording your meetings, you'll want to check out their paid features. Because it's Google, you know it's compatible with your G-Suite apps, and even the full-featured versions are affordable, starting at $7.99 per month.
Small business apps for customer relationship management (CRM)
Customer relationships have always been the foundation of any successful business, even more so in the digital age where people have infinite choice and will give their loyalty to brands that suit them best. Modern customer relationship management (CRM) software is essential if you want to understand your customers and deliver on their needs and expectations. Here are a few of the most popular CRMs today:
Salesforce
Salesforce, as the name implies, is built for sales teams—or any organization focused on growth at scale. It automates your sales funnels and amplifies your marketing campaigns, enabling audience segmentation and personalization to ensure you're sending the right message to the right person at the right time. If you're looking for ways to grow your small business, your timing and the right messaging are critical factors. Pricing starts at $25 per user per month, and they offer a 14-day free trial so you can see if it's right for you.
Nimble
This is an affordable, user-friendly CRM that combines all the features you need into a simple interface. It integrates with Microsoft 365 and G-Suite, so you'll be able to hit the ground running. It syncs with your calendar, connects with your social channels, and enables deal tracking and pipeline management for only $19 per user/per month. If your company intends to stay reasonably small, Nimble is a good choice, although it lacks features like document storage and internal chat.
Engage
A module within Invoice2go that enables client communication and customer relationship management. Features include automated reminders, customizable templates, and a detailed database so you can view customer history, purchases, and all interactions you've had with them. If you're already using Invoice2go and have not explored Engage, it's included in your plan—so give it a try!
Hubspot
HubSpot fully integrates with Invoice2go, and if you're already a HubSpot aficionado, that's great news! This software is one of the world's leading CRMs and is an excellent platform from which to manage customer relationships and your inbound (content) marketing strategies. Start with the free version and go from there. Depending on your needs, HubSpot will grow with you, helping you nurture your customers, manage your content strategy, and ensure marketing ROI every step of the way.
Now you've got all the tools you need to stay productive as you grow your small business. Whether you intend to keep it small or crush the world—that's up to you.