7 summer business ideas and opportunities in 2022
For some, the summer months are a prime time to kick back, catch up on reading, lounge poolside, host backyard BBQs, and generally enjoy life. Others understand that this season offers unique opportunities to make extra money or launch a full-blown business venture.
When it comes to summer business ideas, there's no shortage of options to explore. The best part is that whether you already have a full-time job or want to become your own boss, you can build your business to suit your current lifestyle and needs. And if you're curious about entrepreneurship, a seasonal business can give you a sneak peek of what it's like. 
At Invoice2go, a Bill.com company, our goal is to support and empower freelancers, side hustlers, and small business owners alike. If you're looking for ways to earn extra dough during the summer months, here are the best business ideas for you to pursue this summer season. 
1. Vacation house sitting and care
Your home may be your castle, but without a moat and fire-breathing dragons to protect it, you might not feel comfortable leaving it unoccupied for very long.
Therefore, a great summer business idea is to make some extra money as a house sitter. In some cases, you may only need to stop by the home once or twice a day. In other cases, you'd stay the night.
Usually, this summer job will come with requirements like:
Watering and maintaining landscaping
Pruning flowers or harvesting things from the garden
Swimming pool maintenance 
Lawn mowing
Collecting mail, package deliveries, and newspapers
Coordinating or supervising service providers like housekeepers and gardeners
Pet care
If you're reliable and accommodating, you're likely to win repeat business and get recommendations for your services when others are away on vacation, too. Some house sitters live in other people's homes virtually rent-free for weeks, months, or even years at a time.
The average annual pay for a house sitter is $70,166, according to employment marketplace ZipRecruiter, making it a pretty lucrative business. But the compensation can vary widely depending on your location. If you offer skilled home maintenance, such as plumbing, electrical, or contractor services, you can sweeten the deal for homeowners and increase your rates. Plus, you probably already have all the tools you need, which will sweeten the deal even further. 
2. Vacation home coordinator
With the rise of Airbnb and VRBO, more people are using their property as short-term rentals. And just as absentee landlords hire management companies to deal with rent collection and the day-to-day demands of rental properties, people who offer vacation rentals must figure out how to keep their properties in operation.
Cue our next great business idea – a vacation home coordinator. Some homeowners may ask you to attend to duties like:
Stocking the home with food and cleaning supplies
Changing linens
Cleaning between renters
Coordinating with other home service providers 
Responding to renter questions 
Managing the check-in and check-out process
This coordinator position typically only requires a few hours of work each day. You may need to be available throughout the day to respond to emails, texts, or calls.
So how can you get started on this summer business? You can connect with a property management service, for starters, although you may need a license for long-term work. Alternatively, you can use platforms like Airhosta, Angi, or Thumbtack to promote your services.
Payment is typically commission-based. For example, Air Concierge charges anywhere from 12-22% for full-service management, depending on the job. Full-time vacation rental managers earn a median salary of about $41,000, per ZipRecruiter, which works out to about $20/hour.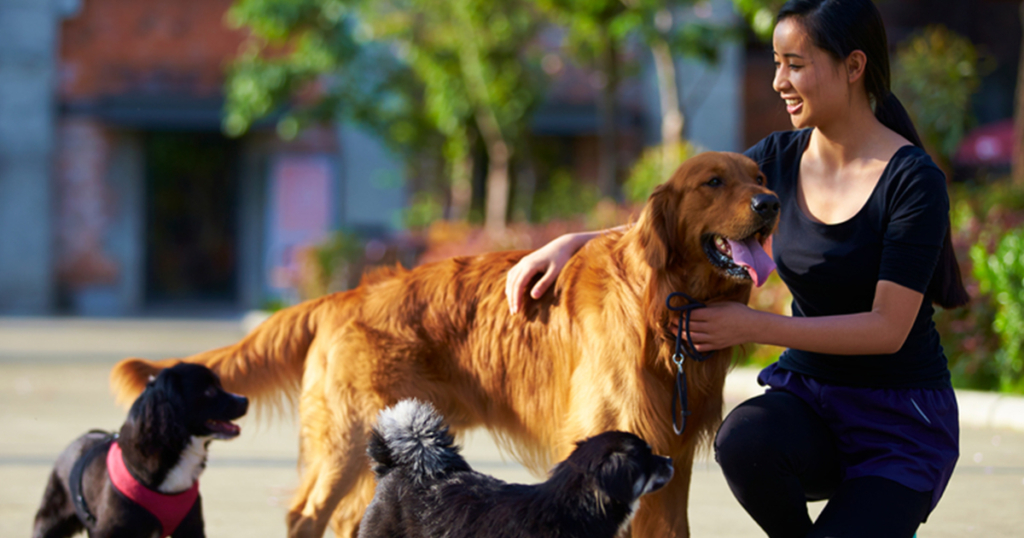 3. Dog walking and pet care
Who let the dogs out? No one, if owners don't hire a pet sitter while on vacation!
When it comes to heading out of town for a summer vacation, figuring out what to do with furry friends can be challenging. Kennels and pet hotels are expensive, and no one wants to imagine their beloved pet in a cage while they're at the beach.
If your prices are competitive and you can keep the pets in a comfortable and familiar home environment, many pet owners will be happy to ask you to care for their fur babies during the summer season. In some cases, house sitting and pet sitting go hand-in-hand. However, as a pet sitter, you may just need to stop by to feed and exercise animals throughout the day (which also makes it one of the best summer business ideas for animal lovers who can't commit to pet parenthood).
This is excellent news because it means you can book multiple clients in a day. You can also walk multiple dogs at a time. Some owners may even want to hire you for ongoing dog-walking services when they're home, especially if they work long hours or their jobs prohibit them from being home during the day. You may want to offer extra services like grooming for an added fee.
On average, dog walkers earn around $32,000 a year, according to ZipRecruiter, while pet sitters clock in at about $25,000 a year. How much you can earn depends widely on your location and client base.
4. Summer childcare
School may be out for the summer, but that doesn't mean parents get a hall pass to stay home all day to watch their kids. Even parents who work from home often need help with children during the day to stay focused.
As a babysitter or nanny, you can provide much-needed help with supervision, cooking, and driving during the summer season. You may also want to offer services like tutoring, light housekeeping, and running errands, like making trips to your local grocery store. 
As a nanny, many parents may expect you to have some background in areas like early childhood development, child psychology, or teaching. As a babysitter, there are fewer expectations, but you can command a higher salary with the right background.
Additionally, because of the pandemic, virtual childcare has emerged over the past year. Consider offering online services as well as in person for a COVID-friendly summer business.
Babysitters earn an average of about $57,000 per year, according to ZipRecruiter. It's also a low cost business idea – all you need to bring is your fun (yet responsible) self. If you don't have prospects for childcare jobs, you can get started with a service like Care.com to connect with local families in need or work with MyNanny for potential placement with families on a national scale. Keep in mind these services may charge fees.
5. Tutoring
Tutoring doesn't tend to be a full-time job. Most kids are only available after school and on weekends for sessions. However, the summer season opens up a lot more free time to teach kids. While tutors may not be strictly necessary while students are on summer vacation, many parents want to make sure their children don't lose what they've already learned.
In some cases, older kids need tutoring for test prep like the SATs or ACTs. You might even offer advanced test prep (GRE, GMAT, LSAT, MCAT, etc.) for college students looking to get into graduate programs. 
If you want to start your own business as a tutor, you'll likely need to prove mastery of the subjects you teach, perhaps through a college degree in math, history, or writing. A teaching degree could open up additional possibilities for multi-subject instruction.
Tutors earn about $46,000 per year, on average, per ZipRecruiter – and it's another low cost business idea that requires hardly any overhead (although you might need to make a small investment in test prep books, for example). If you have an advanced degree, you can charge more as a specialist.
6. Skilled instruction
The ideal job combines your passions with your strengths. If you've got an entrepreneurial spirit and can keep people engaged, you can start making money doing what you love.  
For example, you could teach music lessons if you're a skilled singer or musician. You could make extra money from your artistic skills by offering drawing, painting, or sculpting classes.
Do you love crafts? You could teach sewing, knitting, or woodworking. If you speak multiple languages, you could offer your services and teach others. You may prefer physical pursuits and could teach dance, yoga, climbing, martial arts, or sports.
If you have a unique skill set that you've spent a lifetime developing, turn it into an enjoyable, easy business by offering lessons by the hour. Best of all, you can use Zoom to offer virtual classes for client comfort and convenience.
Your earnings will depend widely on what you're teaching, but they could range from $15 an hour to $100 or more. If you can teach classes with multiple students, your earning potential increases. Try to find out what others in your area are charging for similar lessons so you can price comparably or competitively.
7. Party entertainment
Using your talent to entertain is the perfect business idea if you have plenty of hobbies but not enough patience to teach them. The summer season is rife with events that could benefit from your services, from backyard BBQs to weddings and other local events.
If you're into music, consider performing or spinning as a DJ. Use your talent for arts and crafts to offer face painting or make balloon animals. You might even learn some sleight of hand to put together a magic act. Often, entertainers are well-paid for their services. For example, DJs charge $50 an hour, on average, according to compensation software company Payscale.
We hope this list sparked some business ideas for the summer. Just like you would any business venture, remember to develop a solid business model. Create and distribute marketing materials, targeting local businesses, farmers' markets, and other places frequented by your ideal clients.
Whatever services you decide to provide, be sure to check state laws or contact your local Chamber of Commerce to ensure you have the proper licenses, bonding, and/or insurance. Make sure you understand your tax liability as an independent contractor, too.
Want support and more tips to help you get your summer business idea off the ground? Join the Freelance Forum to discover more business ideas, and connect with other ambitious side hustlers and small business owners looking to make the most of the summer months.